Wicker isn't popular any more and you will find wicker everything out in garage sales for just a dollar or two.
I bought this one at a garage sale for $2 this summer.
Time: 30 Minutes Cost: $6.00 Difficulty: Easy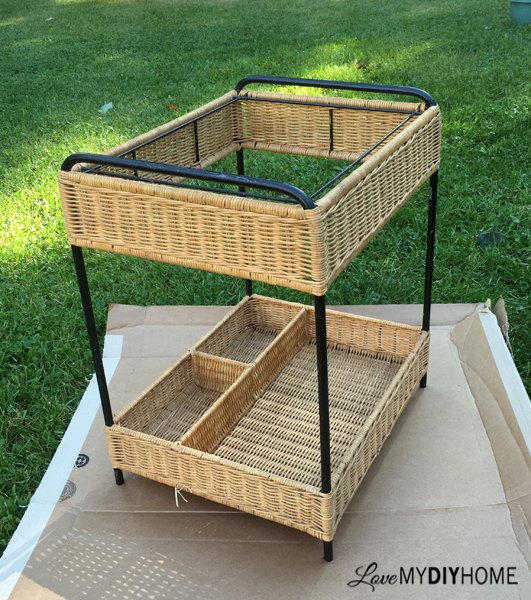 I painted and glazed it with Rustoleum spray paint and Wise Owl black glaze. It was pretty simple, really. Spray, brush on the glaze and you're done.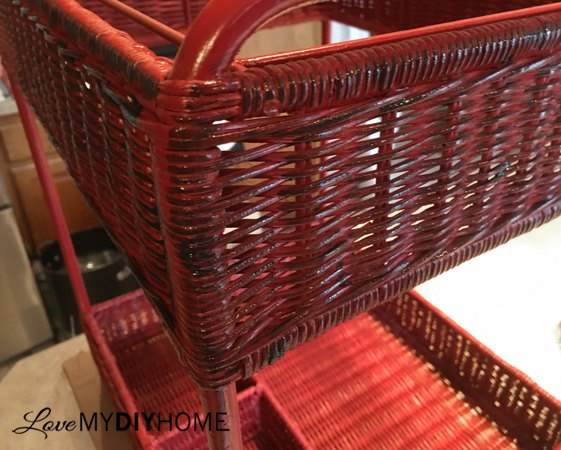 I did a quick spray of Rustoleum clear topcoat just to be sure it would stay put. I tend to be hard on my things, so this was just a precaution.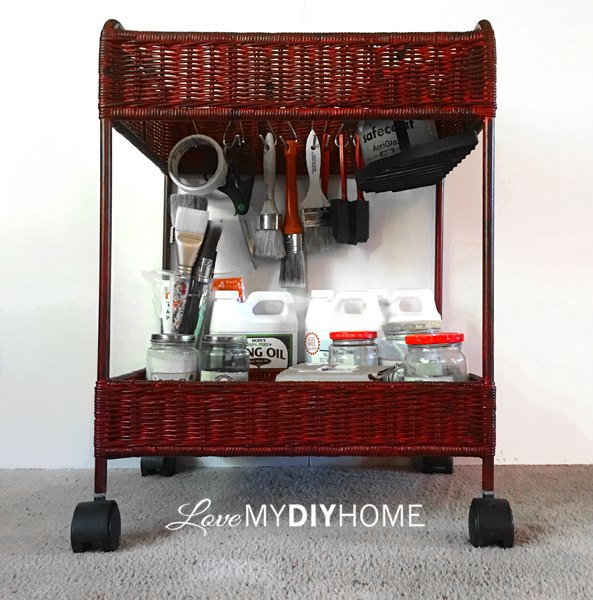 To upcycle, redesign or re-purpose something that is destined for the trash is a huge save. We need to do it more often rather than just going out and buying new.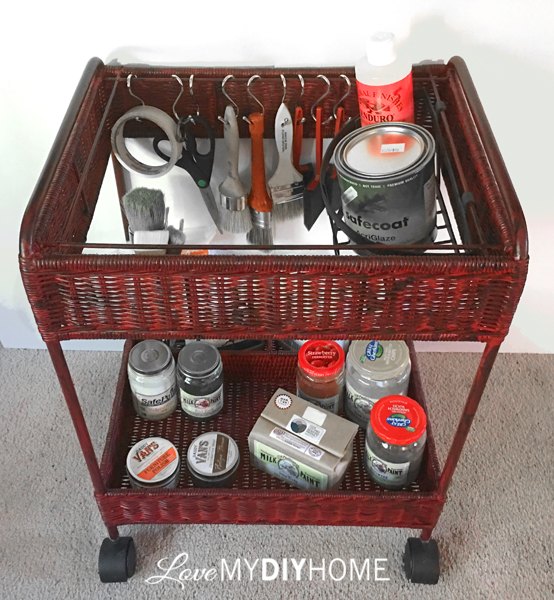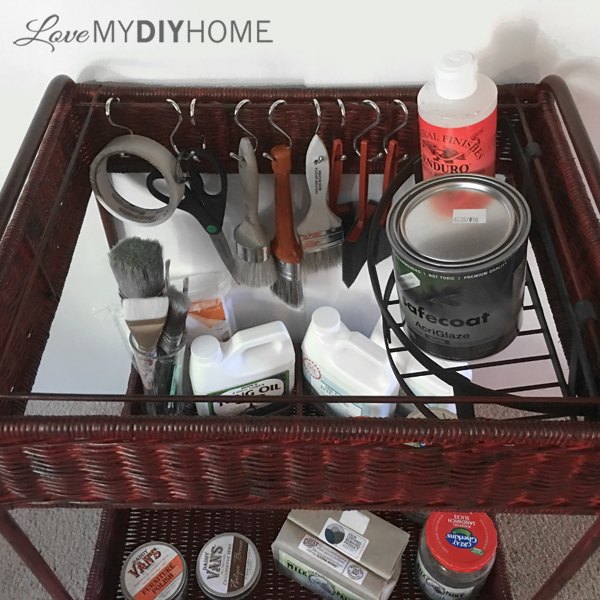 I had recently bought a baker's rack that had a little shelf that I hooked right on this cart. It fit perfectly. To see more, go to the site, Love My DIY Home, at the link below:
Materials I used for this project:
Rustoleum spray paint   (Walmart)
Black Glaze   (WiseOwlPaint.com)