I adore making old signs, but sometimes a stash of wood isn't always on hand.
So this round, I challenged myself to rummage through my stash of junk to see what I could use instead. Something easily accessible for nearly everyone without building it from scratch.
This round, it all started with an old window…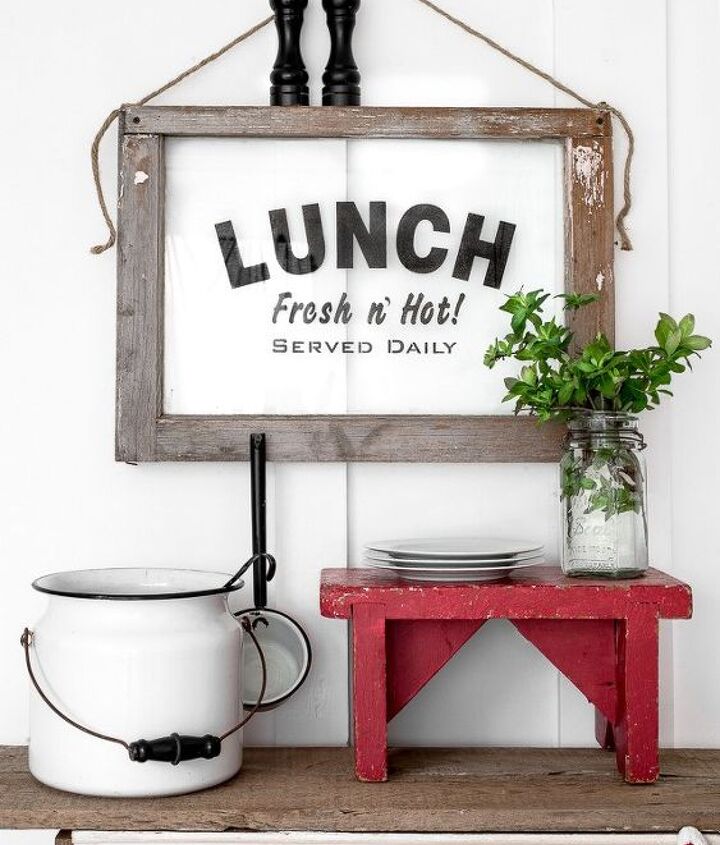 Can you hear the lunch whistle? This cute LUNCH, Fresh 'n Hot sign was inspired by an old window I had in my stash.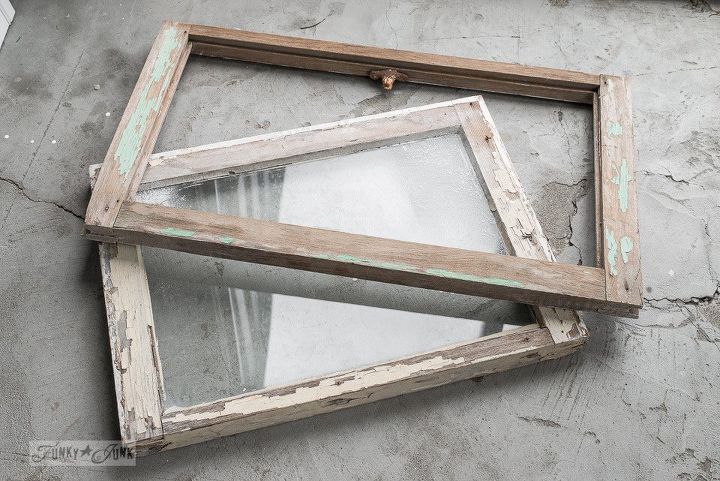 I like collecting old windows whether they have glass or don't. Today, I'm showing the one with glass.
I've seen old window signs here and there, but wanted to try my hand at making my own. Here's how I did it: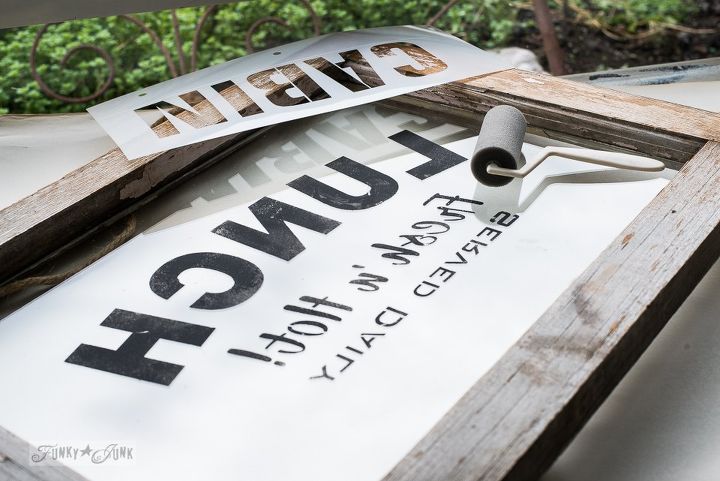 To make this sign, my new LUNCH stencil was used.
* HOW TO STENCIL ON GLASS *
Stencilling on glass is a little different than wood. Since there is no where for the paint to bleed into, this is what worked best for me:
You'll need a small sponge brush and some acrylic craft paint.
Position stencil on window with masking tape.
Roll paint on stencil.
Repeat after the paint has dried a little to darken the letters.
Tips:
*I suggest to experiment on something that doesn't matter.
*I used simple acrylic craft paint in hopes I can scrape it off later. There are permanent glass craft paints on the market if preferred.
Find LUNCH STENCIL in store HERE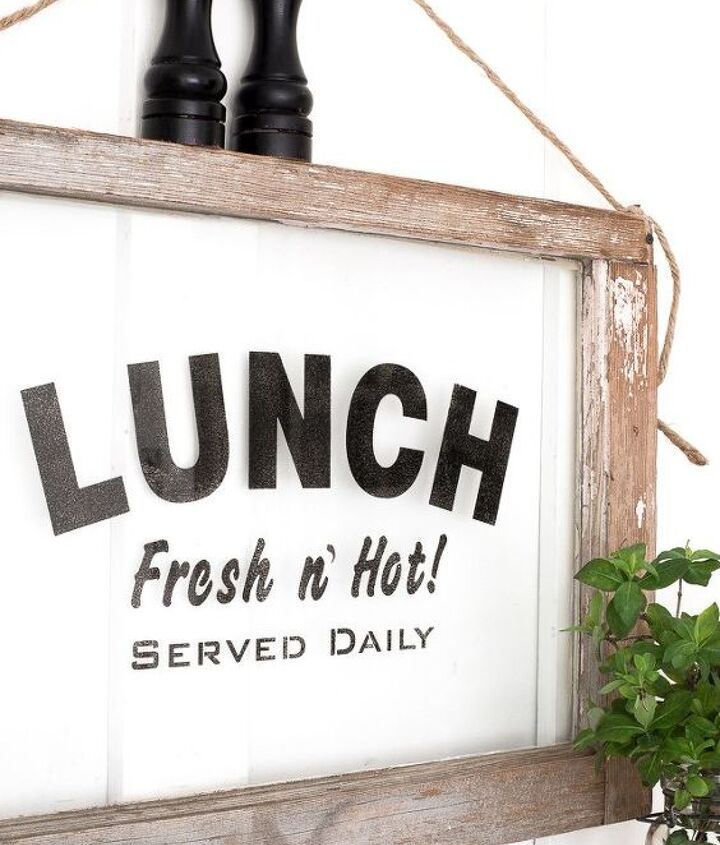 I actually LOVE how imperfect the lettering came out! It truly has an authentic weathered look, thanks to a tiny bit of using a stencil brush teamed up with the roller.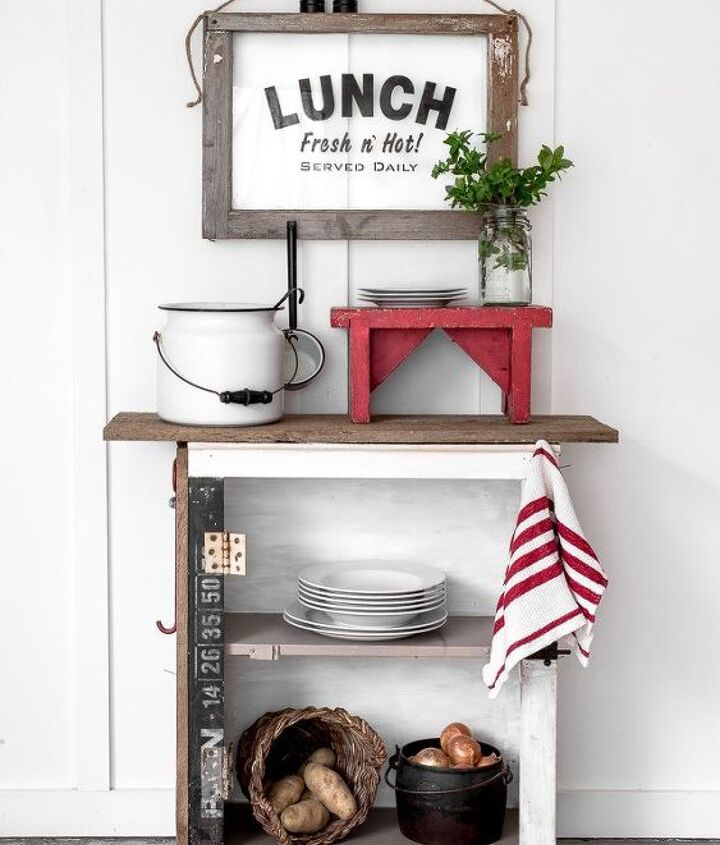 The window was mounted to the wall by screwing through the window frame. A piece of twine was attached (for looks only), and the result is one pretty cute sign that took mere minutes to make!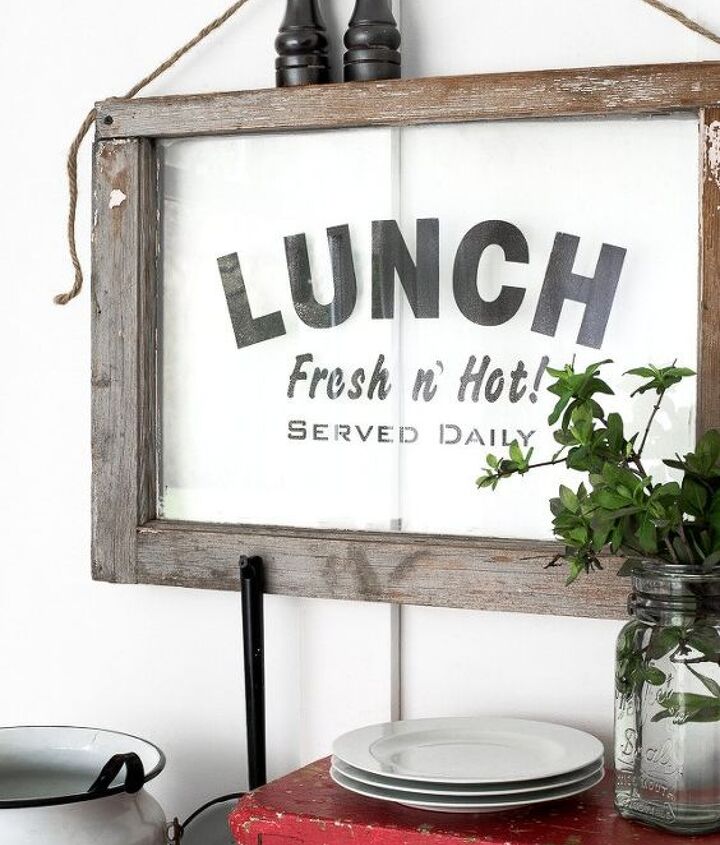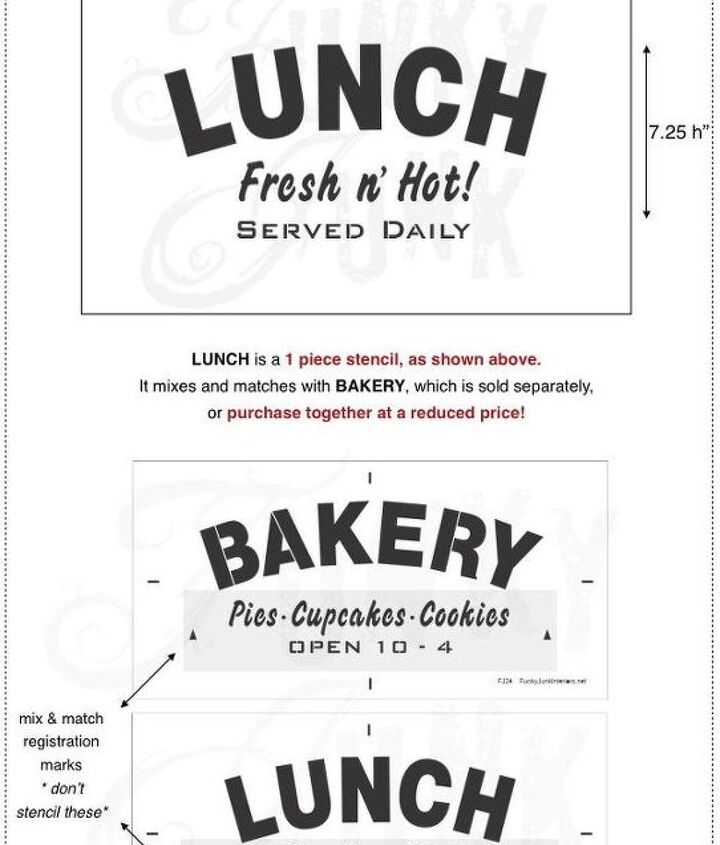 This LUNCH stencil is part of my own line of Funky Junk's Old Sign Stencils.
And because I love to change my mind, it's designed to mix and match with BAKERY, which is sold separately, so you can get 6 looks for the price of 2 stencils!
Because we all need the ability to change our minds from time to time… 🙂
Find this stencil in the store HERE
Visit more on the window project below!
#oldsignstencils#funkyjunkinteriors
To see more: http://bit.ly/OldWindowProjectKitchen