She sprinkles sand on a plain glass bottle. A few steps later? This decorating technique is gorgeous!
Time: 1 Hours Cost: $10 Difficulty: Easy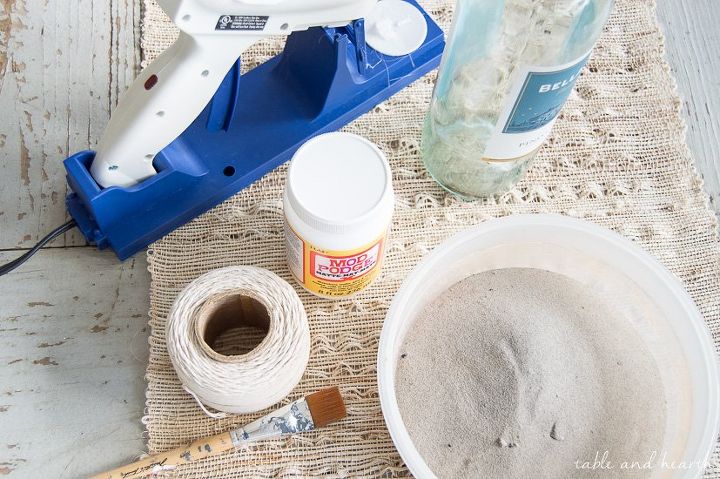 I used fine sand from our local beach, but you can buy it HERE too and the sand is easily applied using ModPodge (affiliate).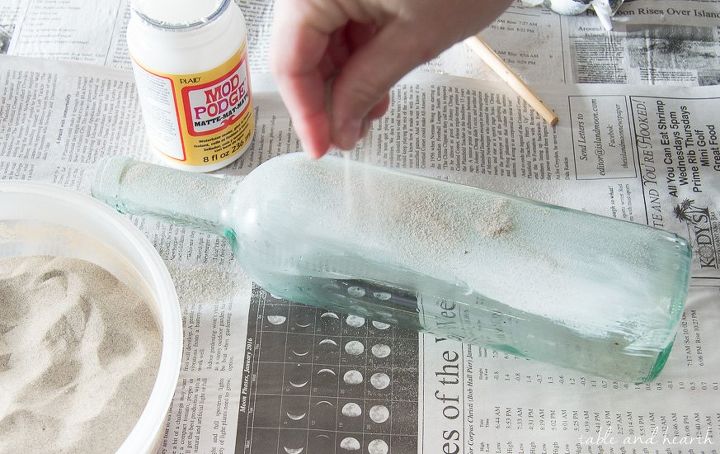 The sand gets sprinkled evenly over the ModPodge around the whole bottle. Do as many coats as needed to get the coverage you like, finishing with a coat of ModPodge as the final one to seal the sand on.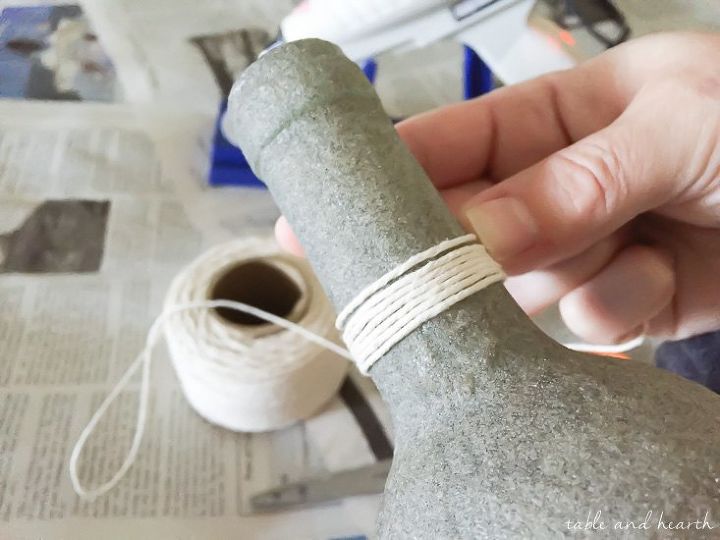 My bottles still needed a little oomph so I wrapped the necks of them with some twine and glued on some small sand dollars, but you can also add more twine, shells, or anything else you'd like.