Step 1: Gather your materials. You will need a saucer, a small vase or a small glass, and super glue. So many option with this project, I have done a similar project a while back. I used a decorative plate and a glass candle stick. You can also spray paint it to match your color theme.
Step 2: Wipe clean the bottom of the vase and saucer so that the super glue will adhere properly. I applied small dots of glue on the bottom of the vase.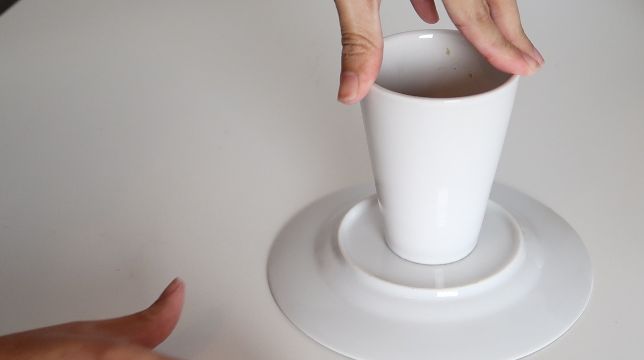 Step 3: Place it on the bottom of the saucer, be sure that you place it at the center, you want it to be perfectly at the center or the cake stand will not look pretty. I let it dry completely for about 10 minutes and it's ready!