Today we are going to pretend that we are ceramic artists, and create our own hand painted designs with… a blue Sharpie marker!
Have you seen how many Sharpie mugs on Pinterest that suggest you to bake them at 250 to 450F degrees? Please don't do it!!! I will share at the end why you should NOT bake your Sharpie mugs, bowls, etc, and what to do instead.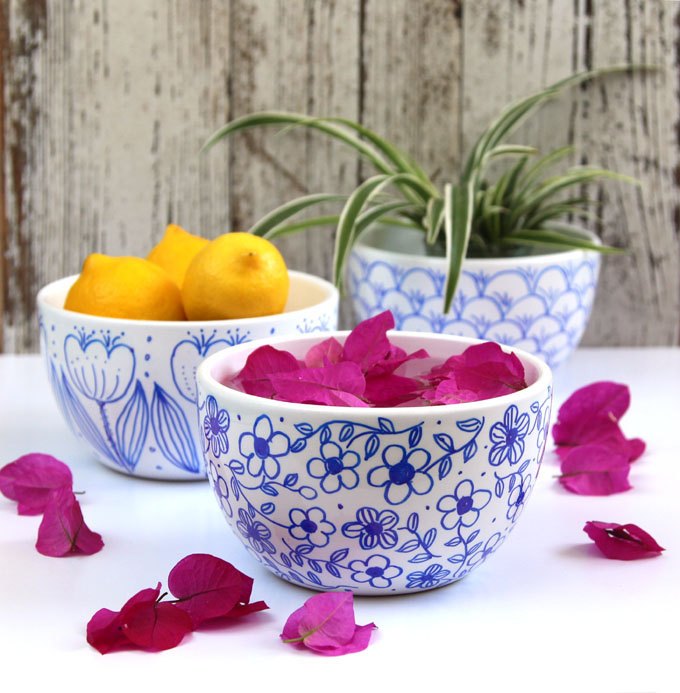 Although Sharpie makers are non-toxic, if you intend to drink or eat out of these bowls or mugs, please follow this guideline from Sharpies website:"While Sharpie markers are AP-certified non-toxic, we do not recommend using them on areas of items that may come in contact with food or the mouth, such as the rim of a coffee cup."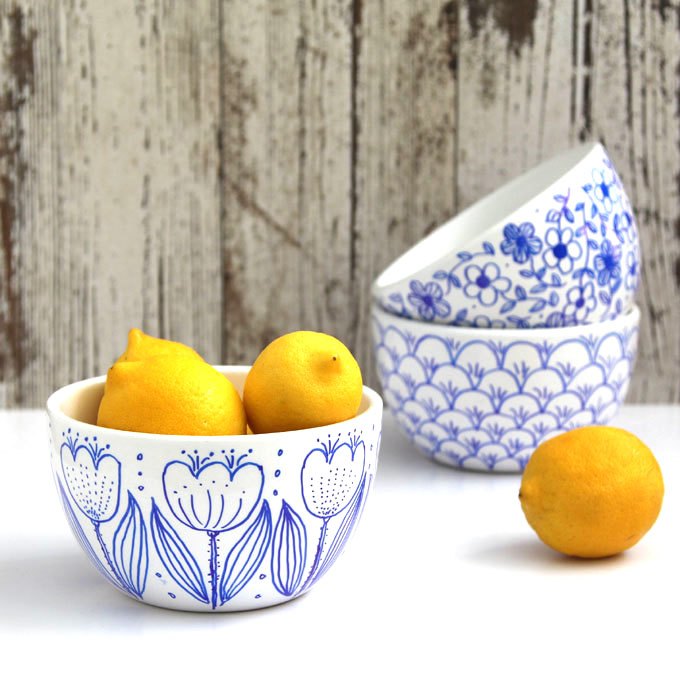 I am using these bowls for things such as candies and fruits, so it is ok for the designs to come all the way to the top rim!<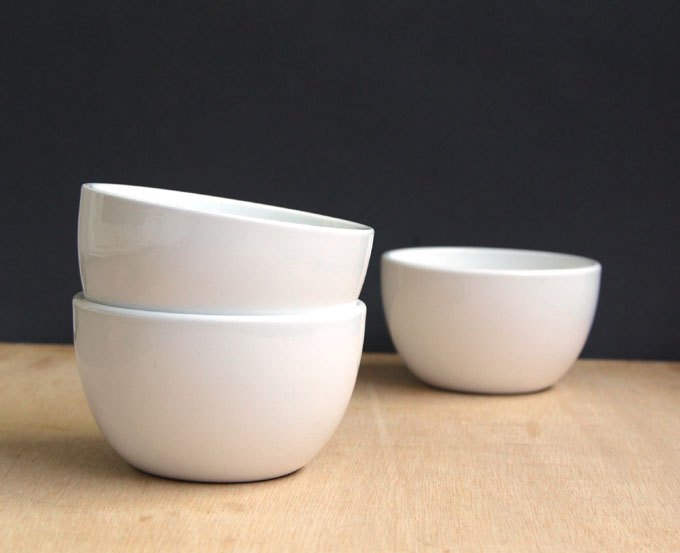 Thrift stores are great places to find plain white ceramic bowls.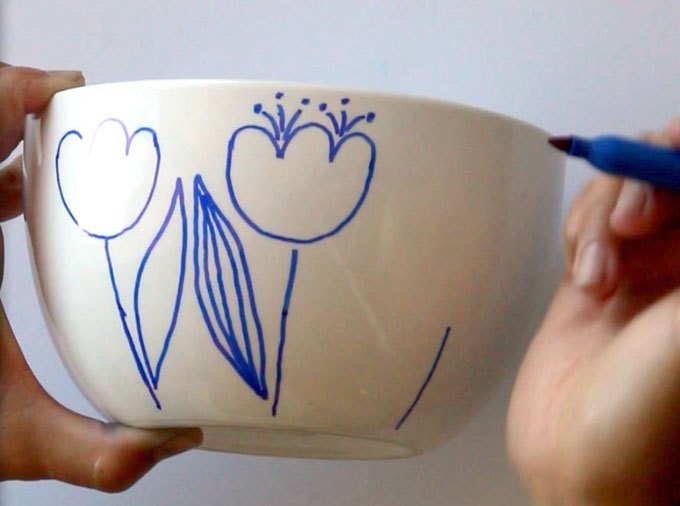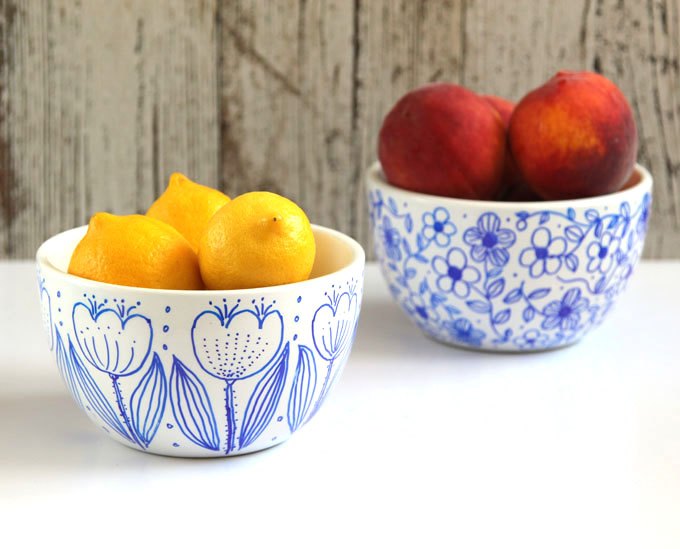 Draw your designs with a Sharpie. You can check out all 3 video tutorials on how to draw each bowl , and how to finish them by clicking HERE! Here's why you should NOT bake your Sharpie mugs, bowls, etc: Sharpie markers, both oil based and regular, are NOT designed to be baked. Many of the colors change to yucky tones when baked at over 300 degrees! Baking does not incorporate Sharpie colors into the glaze or make it more durable.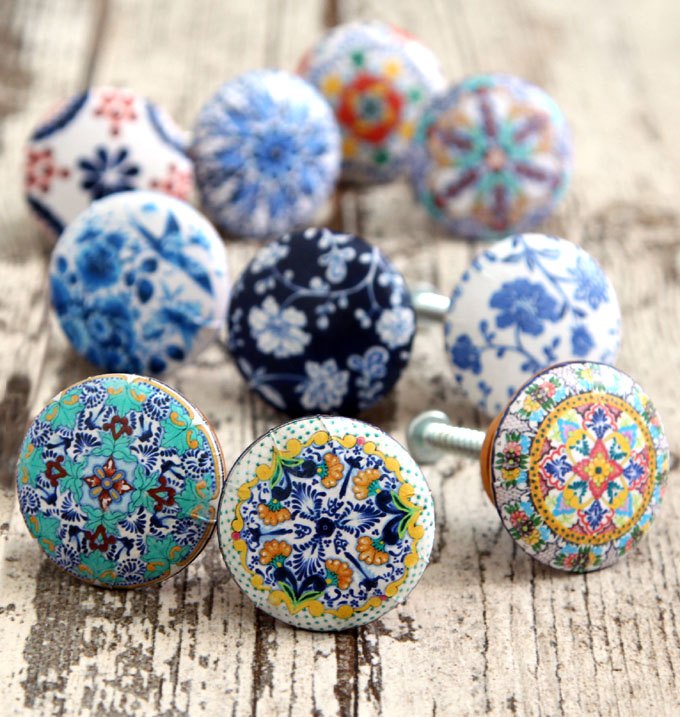 Looking for more fun ways to add beautiful designs to house hold items? Check outthese 5 minute DIY designer knobs by clicking HERE! See how easy it is to make your own Anthropologie worthy knobs !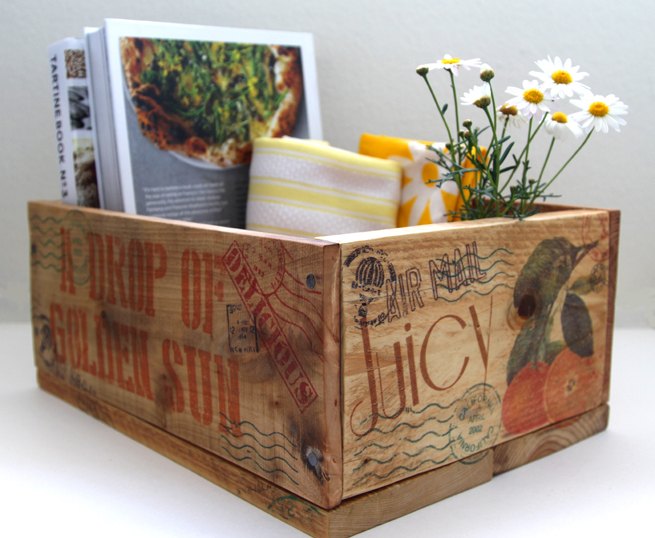 Here is another favorite DIY project: How to add images to wood easily using wax paper and water! Tutorial at the link below!
To see more: http://www.apieceofrainbow.com/diy-pallet-wood-crates-easy-image-transfer/