It was time to come up with a solution to my sagging laying on the ground tomato plants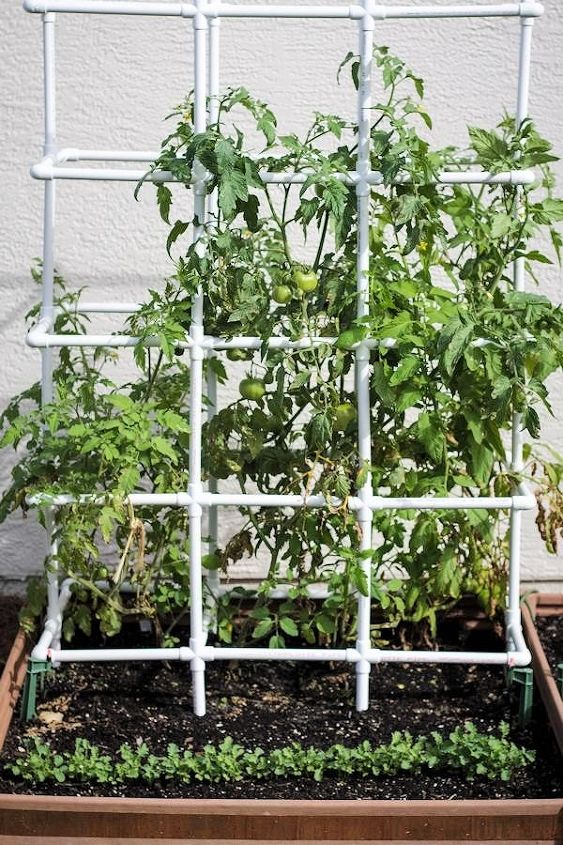 With the help of my hubby, we came up with the perfect cage for my small garden by using PVC piping.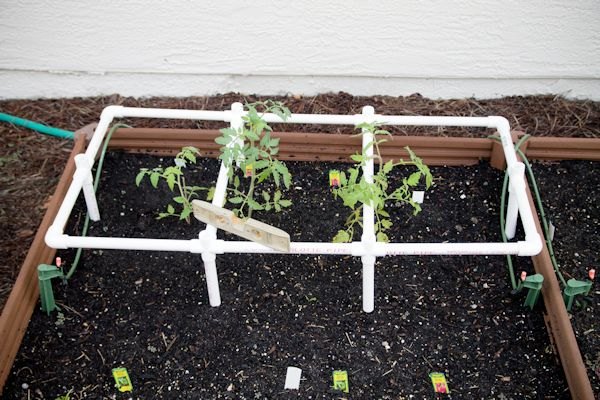 My garden squares ar 4 x 4's, so the cage is about 4′ wide and about 2′ deep. Hubby divided it into 3 sections because I plant 3 plants in a square. He made the first layer and then placed it in the garden to make sure it was level.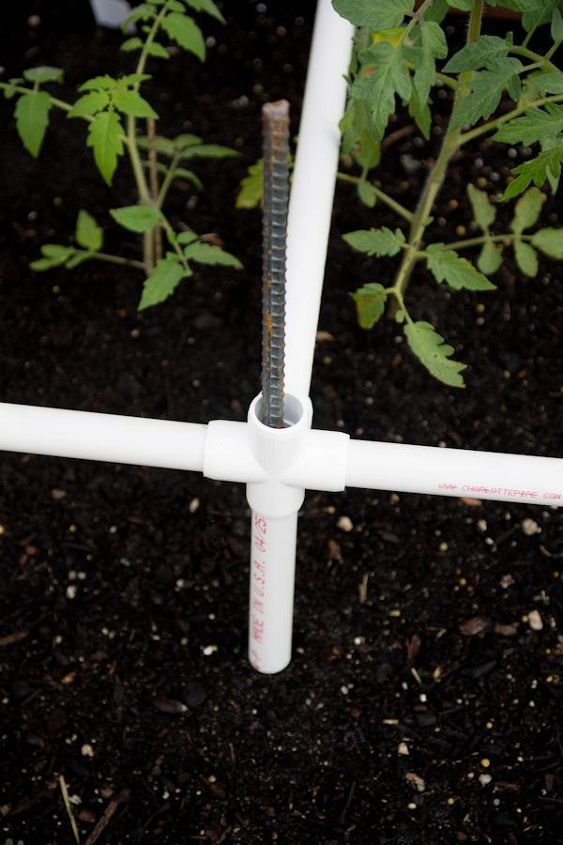 He added the rebar in each pipe that goes in the ground. He decided to use the rebar because the wind can get really strong and wanted to make sure the cage was anchored to the ground.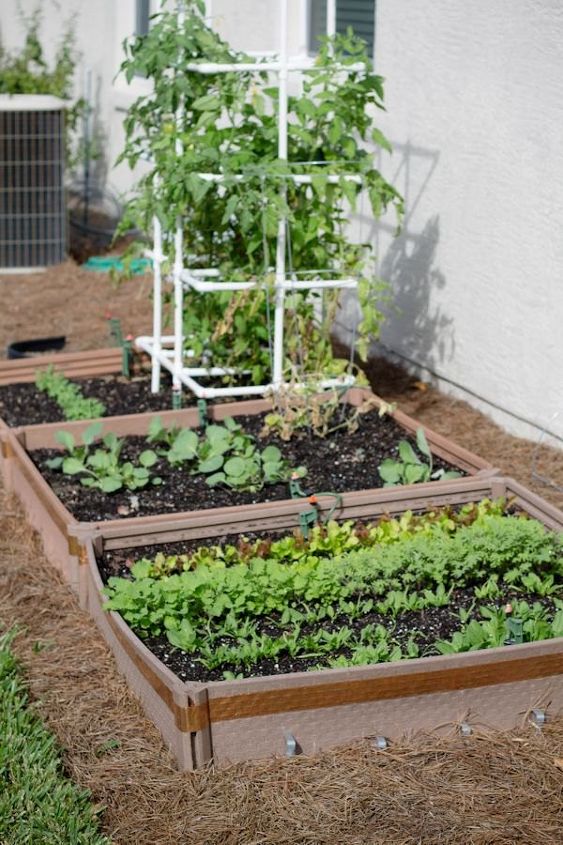 As the plants grow taller, just keeping adding layers. As you can see, it makes a great tomato stand and it didn't move at all last fall. Its so easy to reach the tomatoes inside.
Its the perfect solution for our small garden and can be expanded for a much larger garden. It has gone through several strong winds and storms and never moved and my tomatoes were protected.
To find out more detail on how to make this tomato cage, click on the link below.
#gardening
To see more: http://mylifeabundant.com/my-new-heavy-duty-tomato-cage/