I've had this idea in my head for SO long now! I'm finally replacing out outdated and off-centered kitchen light with a new DIY Rustic and Industrial fixture!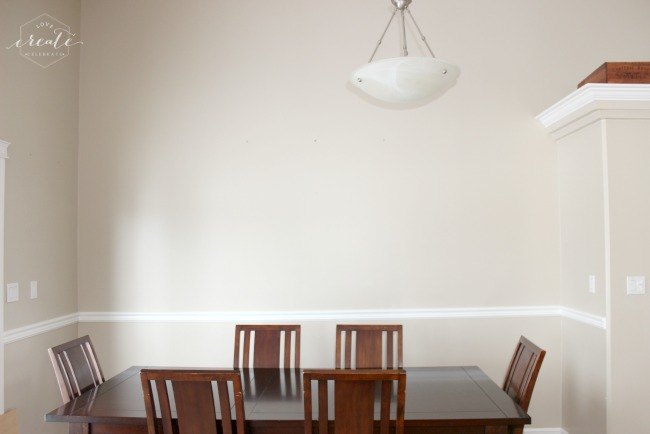 Here's what we started with! We've had this light in our kitchen since we moved in. Sure, it's pretty… but in my opinion it's outdated. It's not my style. AND it's not centered! That's three strikes. Time for a change.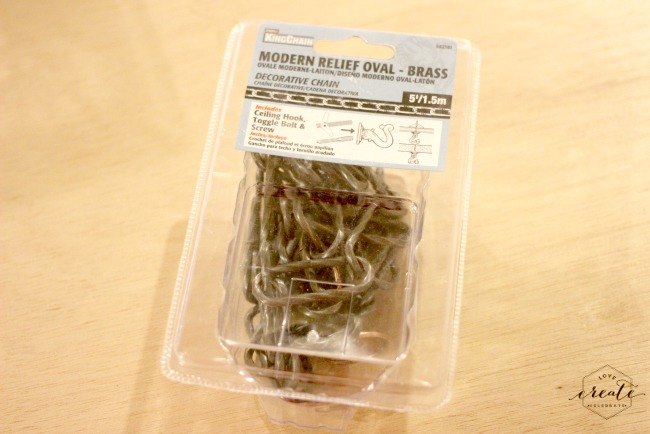 Once I knew we wanted to make a light fixture, I chose this metallic decorative chain from Home Depot to hang the fixture from the ceiling.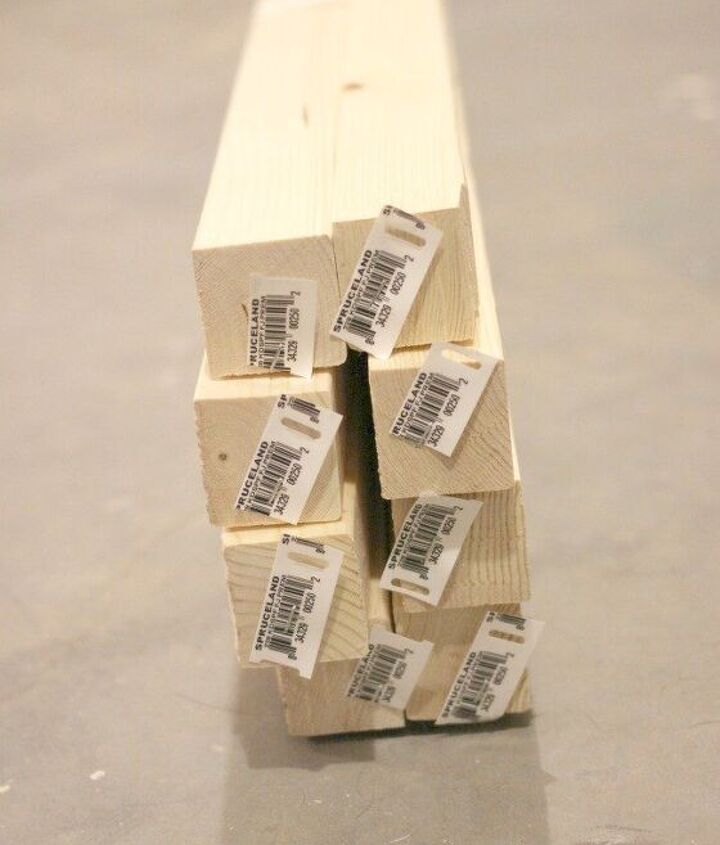 Start by downloading your FREE PLANS at http://www.lovecreatecelebrate.com (link at the bottom of the post).
A list of lumber and supplies required for the project is included in the design plans.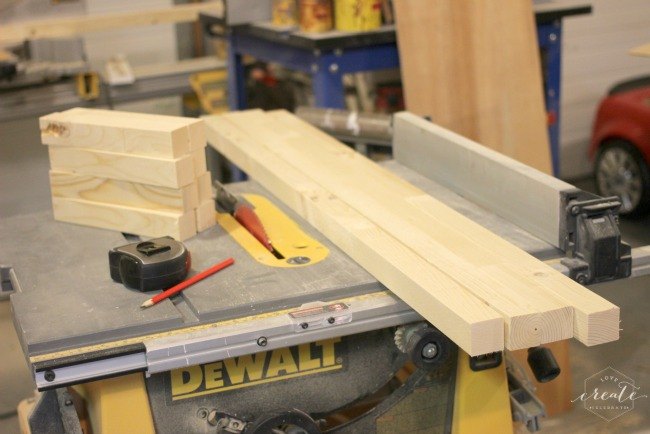 Start by cutting all of your wood according to the "cut list" in the design plans. Sand all pieces prior to assembly.
Now, glue two pieces of your 2x4s together to create part I. We started with two larger pieces and cut them down, as per the designs. Once the glue is dried on part I, use a hole saw to drill a hole into the part. We used a chisel to break out the plug. Use a forstner bit to drill out the bottom and allow access for the wiring (see diagram).Cut edges of part I according to design plans.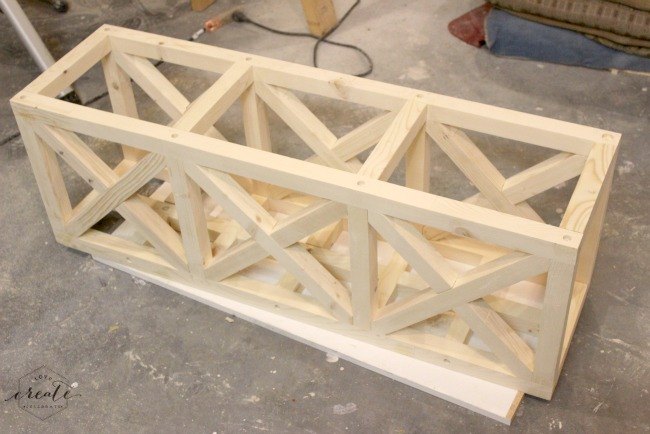 Assemble the sides, top and bottom together. Glue and screw everything into place. Cut plugs to fill the screw holes. Use wood filler to fill any holes. Once the glue and filler is dry, give the piece a final sand. When all the parts are ready. Stain and varnish to desired finish. Glue copper pieces (part J) in place after the stain and varnish are dry.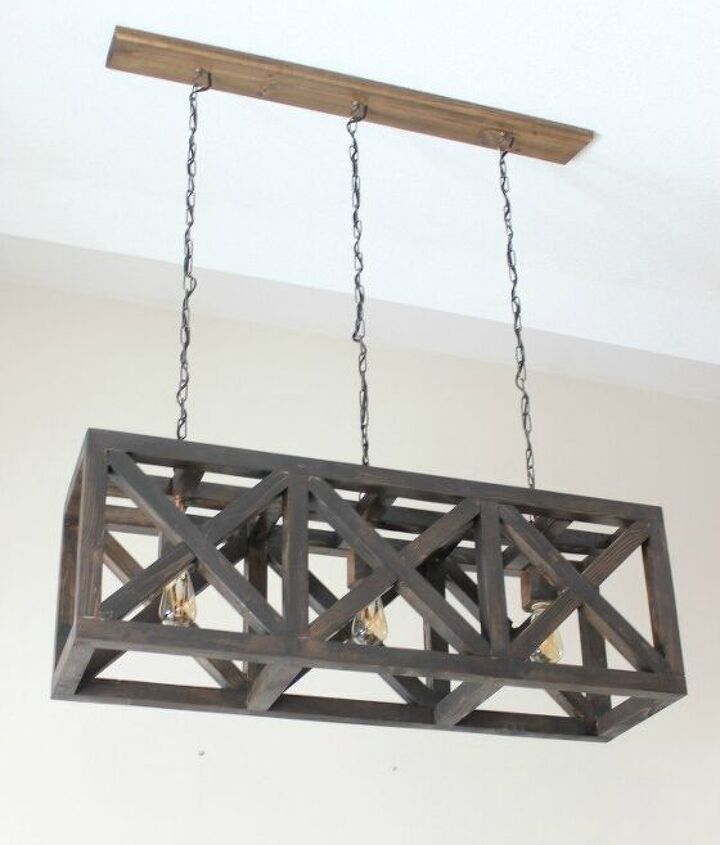 Wire and hang up your beautiful new fixture! I LOVE how ours looks. Such a HUGE transformation! I love the rustic, vintage vibe it gives off, and I LOVE LOVE the new feel of my kitchen 🙂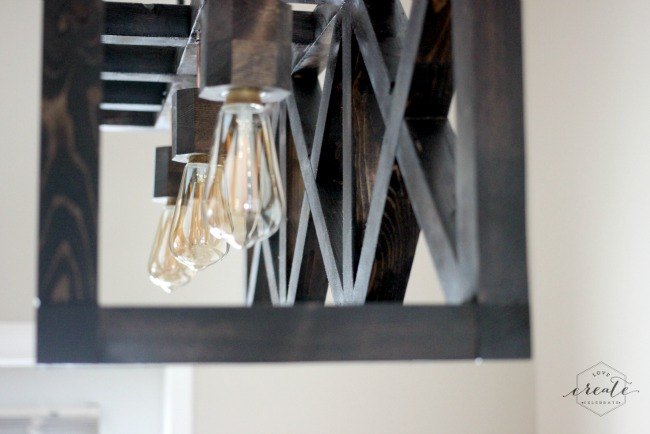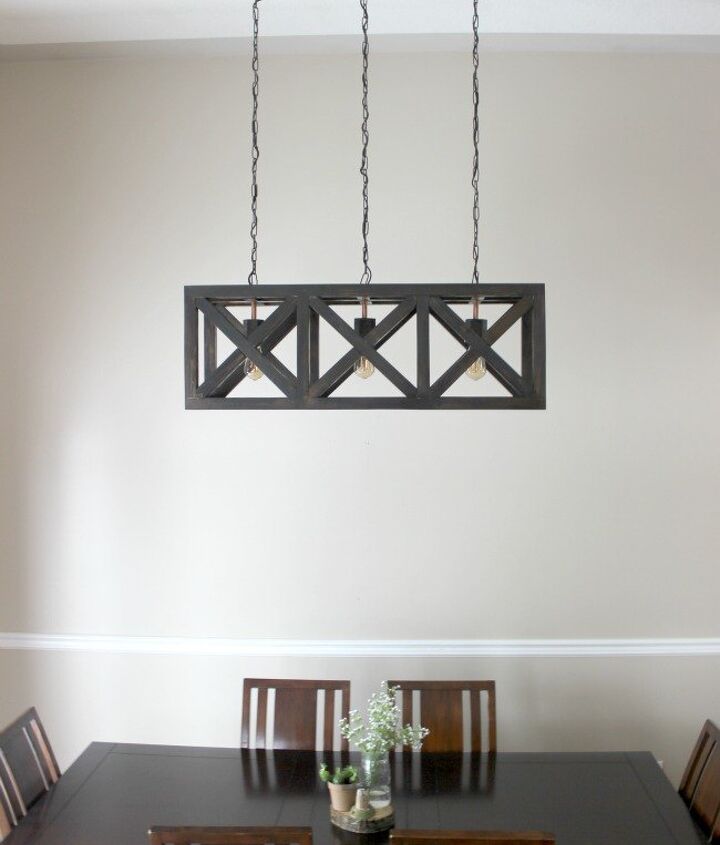 For free design plans, a full materials list, and more photos, please stop by Love Create Celebrate. I'd love to see you there!
#DIYlikeaboss#lighting#kitchen#fixerupperstyle
To see more: http://www.lovecreatecelebrate.com/industrial-pendant-light/