I have a new mitre saw and needed a place to mount it. I also wanted it to be mobile so I could move it where I need it.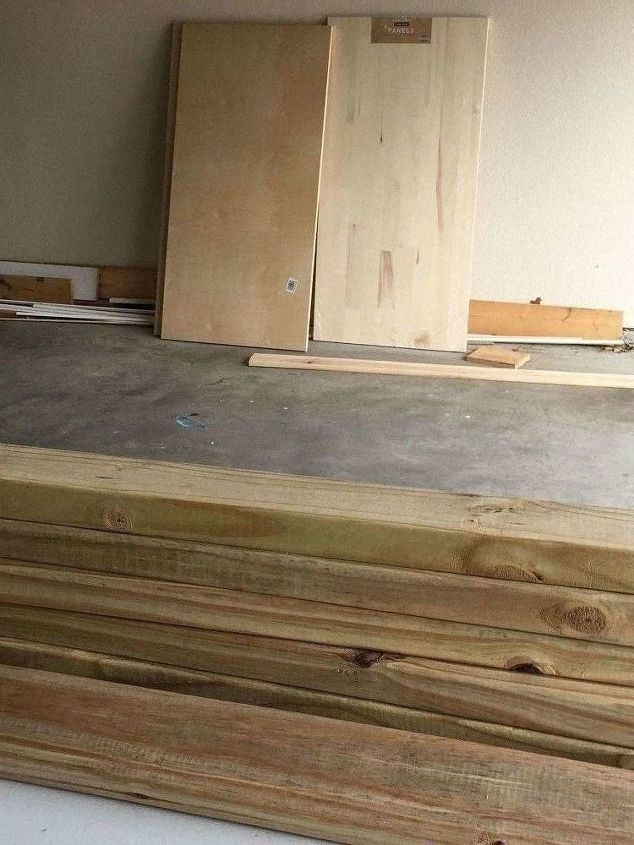 Started by gathering all the necessary lumber (details at end of post!). I wanted 3 shelves and the top shelf I wanted something that resembles butcher block. Found a great panel piece at Lowe's that seemed the perfect size.
The middle and bottom shelf didn't have to be fancy so I grabbed some precut pieces of plywood that were exactly the same size as the top panel.
The legs are standard 2x4s cut to 36″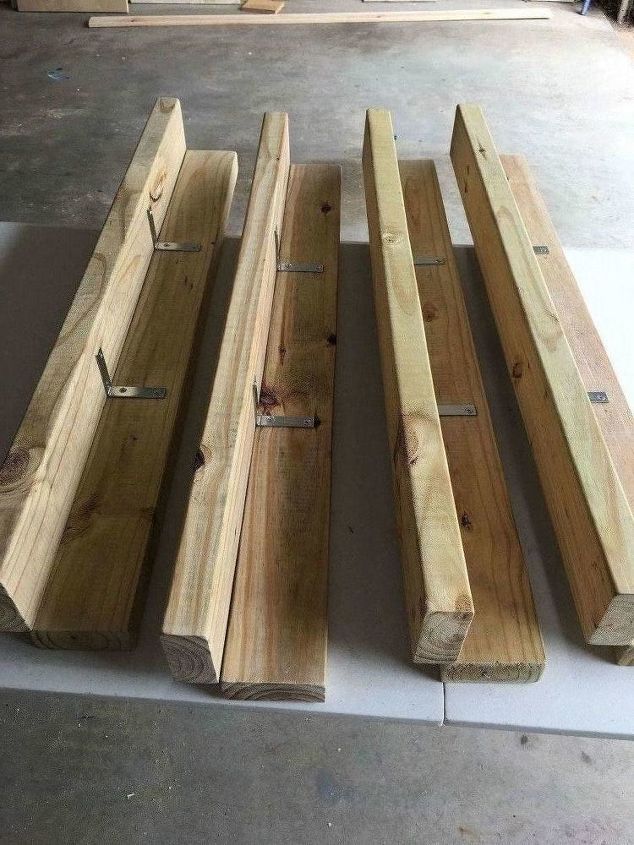 Using 2″ L-brackets I attached the 2x4s to make a corner. I made 4 of these, one for each corner.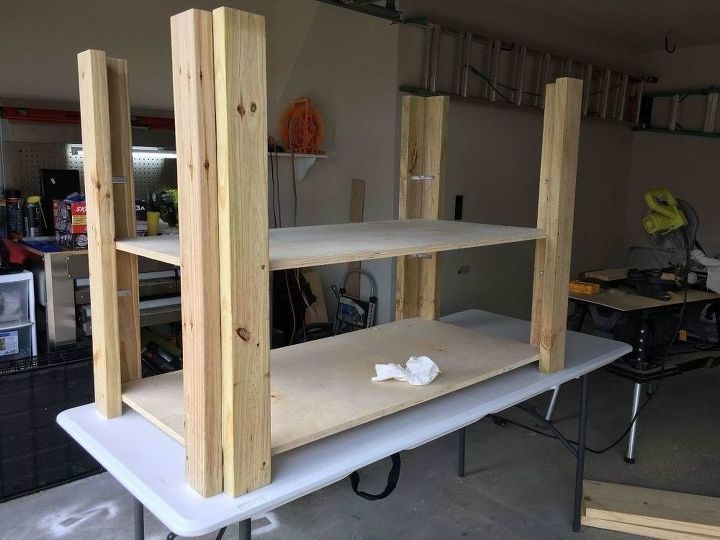 I used a 1″ thick piece of scrap lumber to raise my bottom shelf up about 1″ off the floor. I situated the corner pieces around the bottom shelf and secured through each end with 2″ wood screws.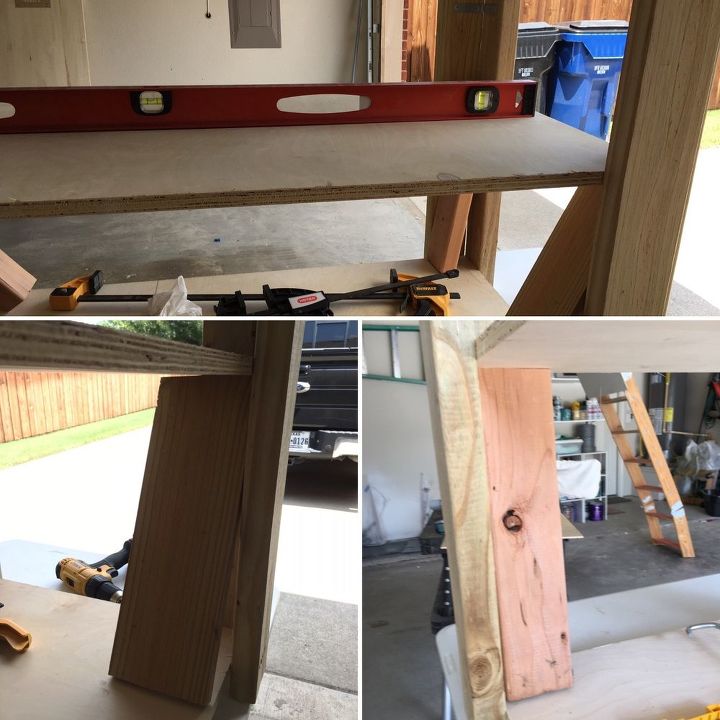 I used scrap pieces of lumber again to hold up the middle shelf around 18″ from the top. I secured these in around each side with wood screws.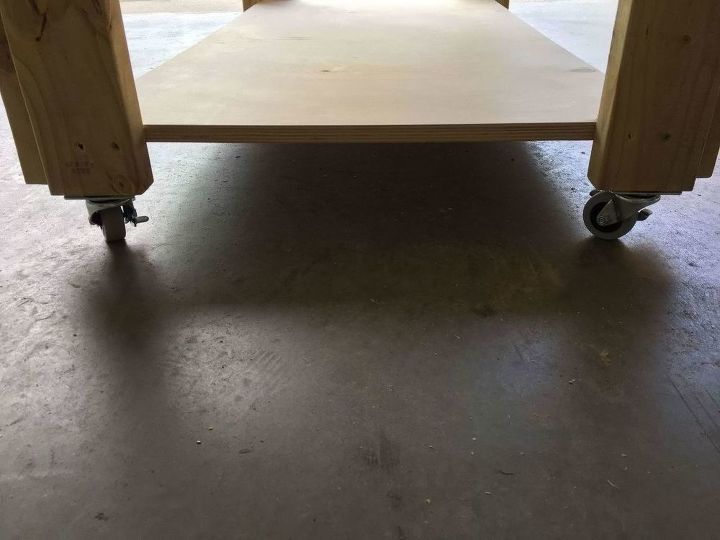 I attached casters while I had the unit upside down. I did this before I attached the top shelf to ensure I didn't scuff up the top.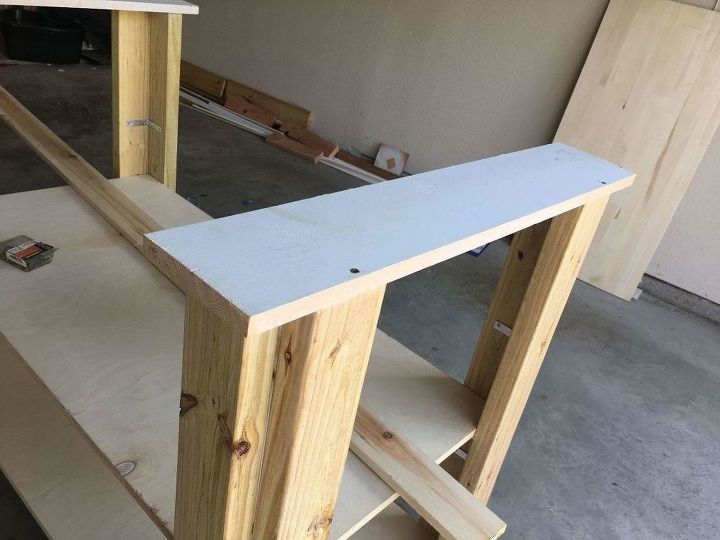 Since I didn't have a second person to hold the top shelf in place while I secured inside each corner, I decided to use extra pieces of lumber I had lying around in order to give me some extra length to attach the top.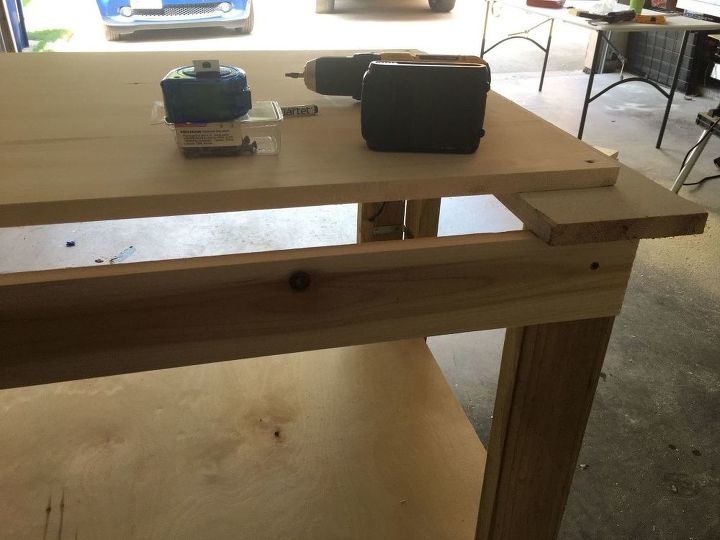 I secured the top to the extra panels I just installed in prior step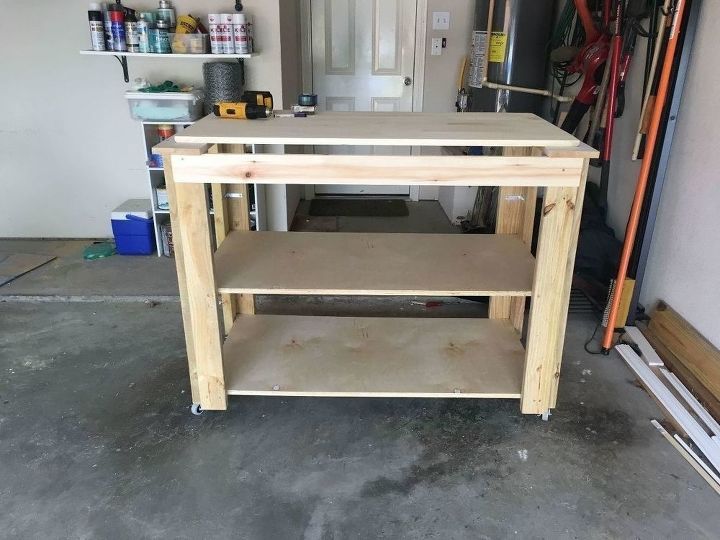 I added a 1×2″ apron around each side.
It's not the prettiest thing I've ever made but it certainly does the job!
I'll be mounting my mitre saw to the top and adding a few S-hooks in order to have some hanging storage.
Materials I used for this project:
Large panels for shelves (3); 48″x24″   (Lowe's)
2x4x3′ (8) & 1x2x4′ (1)   (Lowe's)
2″ L-brackets (8)   (Lowe's)
Wood screws (lots!)   (Already had)
Casters (4)   (Lowe's)