We put together these quick wall sconces to hold our battery powered candles.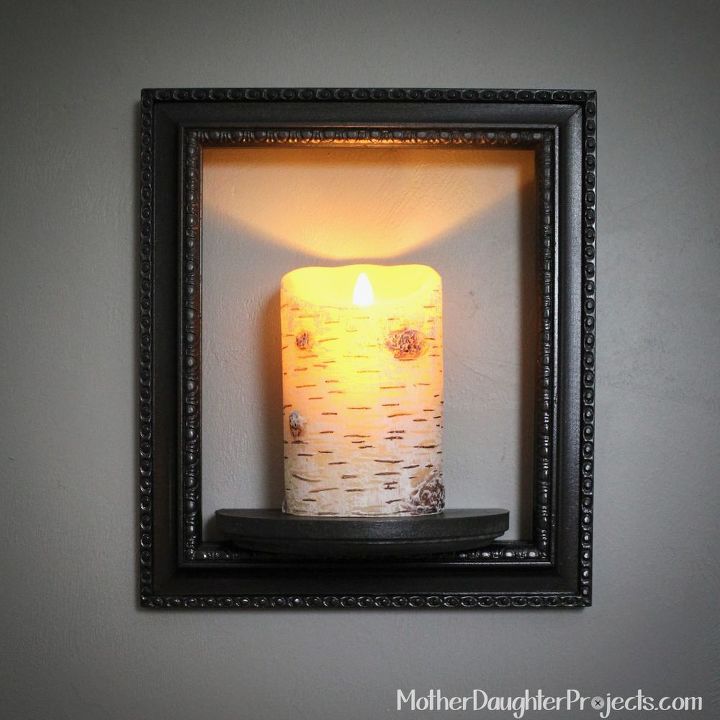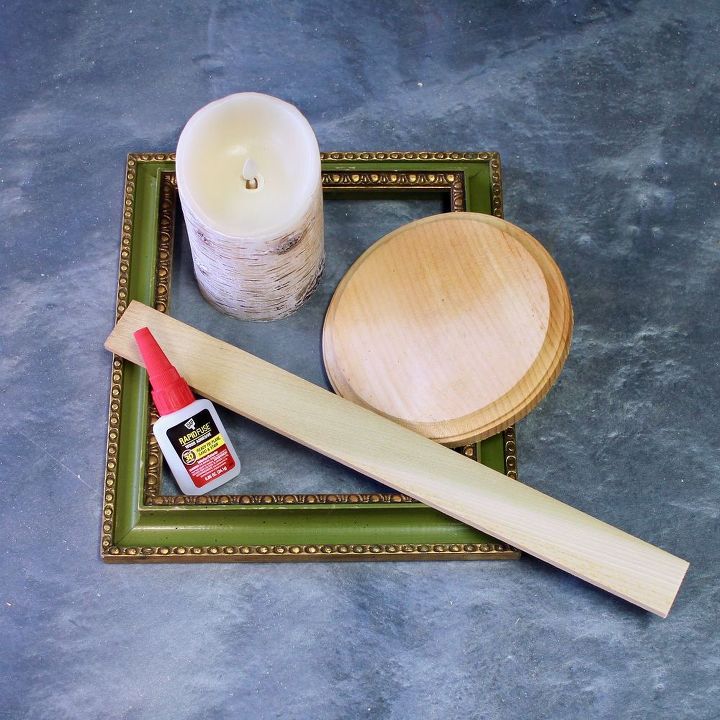 Materials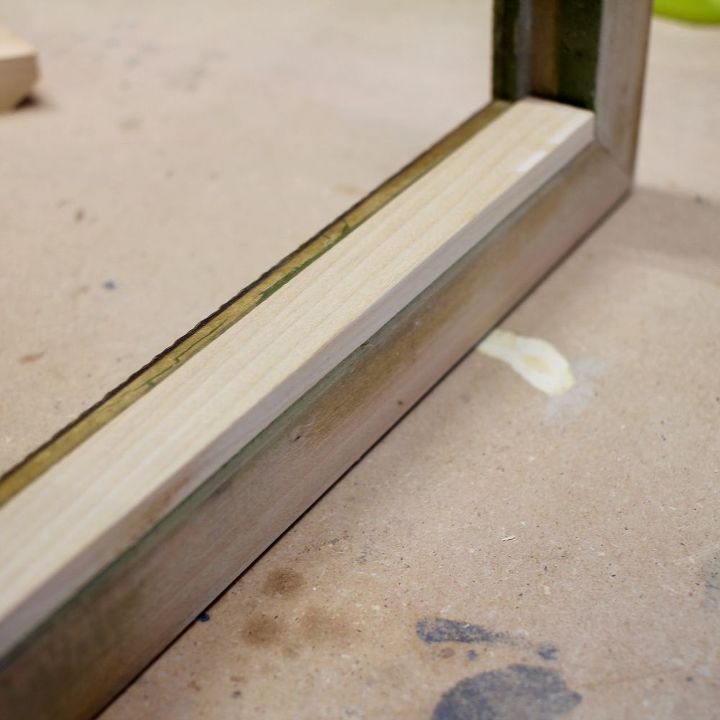 Mark where to trim the wood piece, cut with saw (we used a miter saw).
Glue this wood piece in place with RapidFuse glue.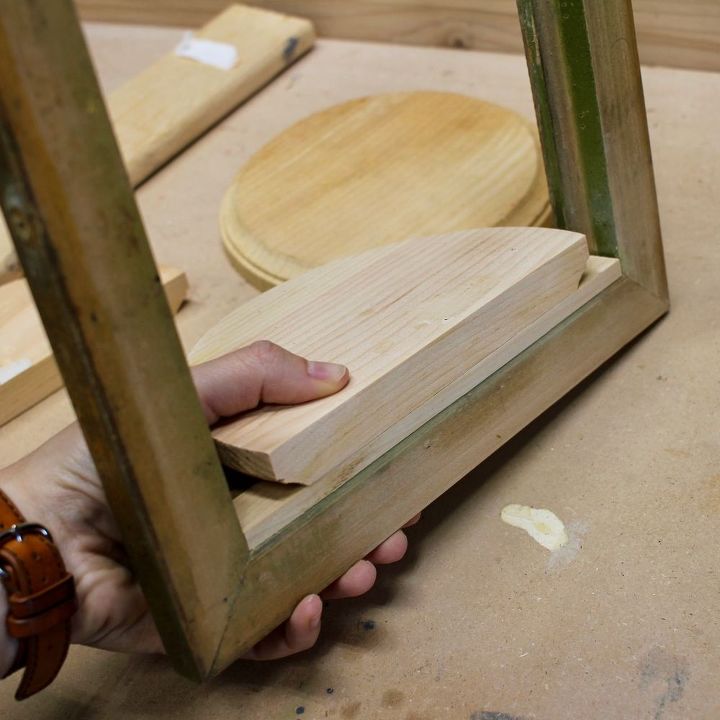 Cut the circle to fit the frame when it's against the wall.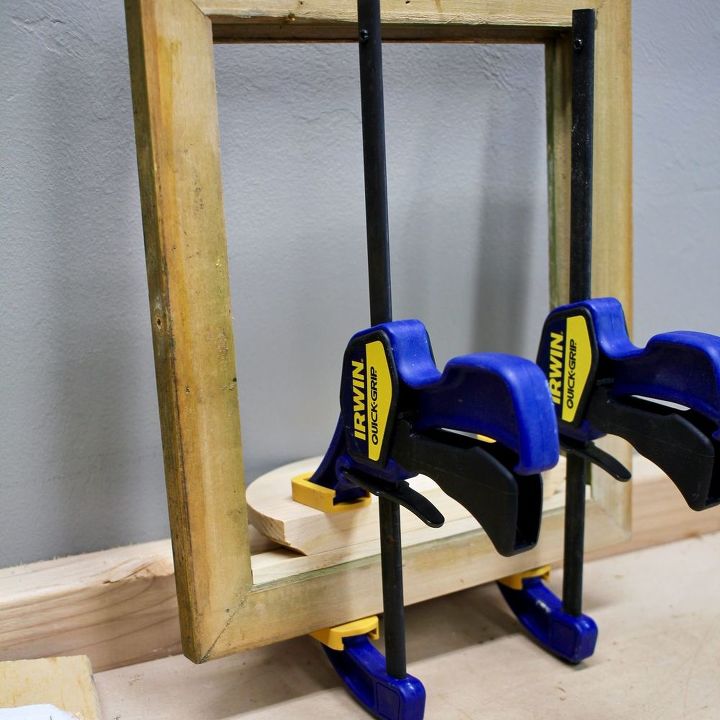 Glue and clamp into place. You could also add a few nails thought the top for extra support.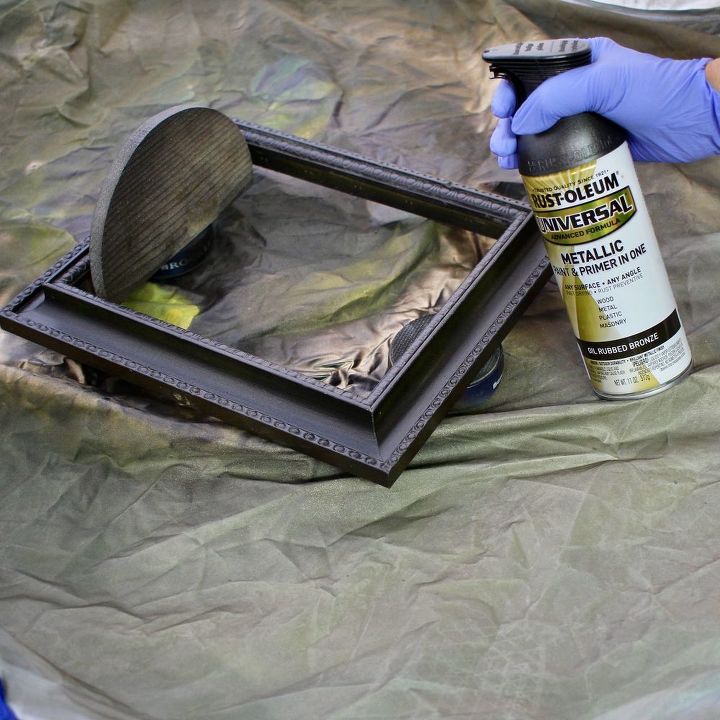 Spray paint and let dry. Add a picture hanger if your frame did not have one.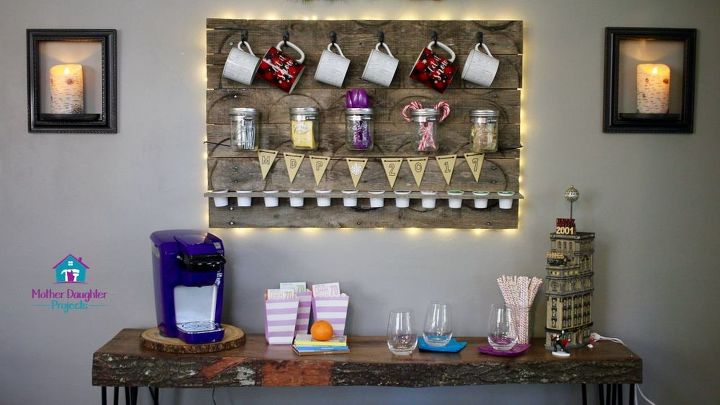 Because we had all the supplies on hand that we needed, this was a quick project to complete. These are a modern take on traditional wall scones but utilizing battery operated/remote controlled candles!

Materials I used for this project:
2 matching frames   (Thrift)
2 wood craft rounds   (Hobby Lobby)
Thin scrap wood