The decision to garden in the winter is an easy one to make. It requires very little time, space and materials to grow tasty salad greens. While reading the seed catalogs, I came across growing shoots, specifically popcorn shoots.
Time: 1 Hours Cost: $5 Difficulty: Easy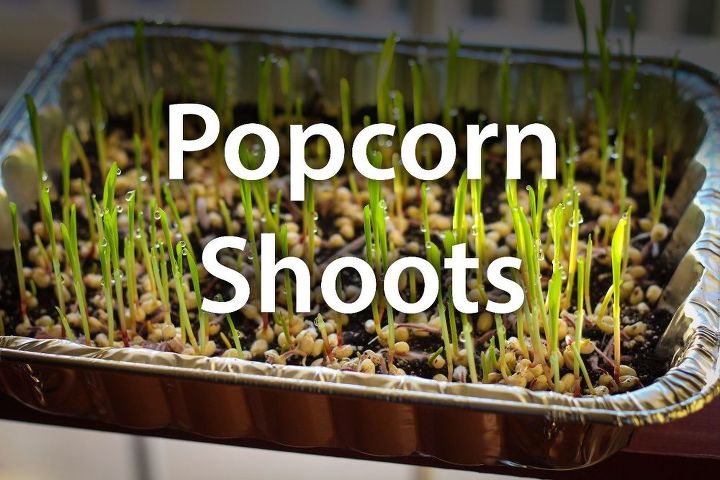 This is a great project to start over a very long snowy weekend. As for time to harvest, after the pre-soaking period, it takes 10 to 14 days to get shoots 2 to 4 inches long. The shoots are simply snipped off at the base when they have grown to the length you want. I plan to use them in stir fry dishes and salads of course.