I inherited some very heavy, great quality Oak TV Tables. I'm not a huge fan of these, but I thought I knew how I could spruce them up.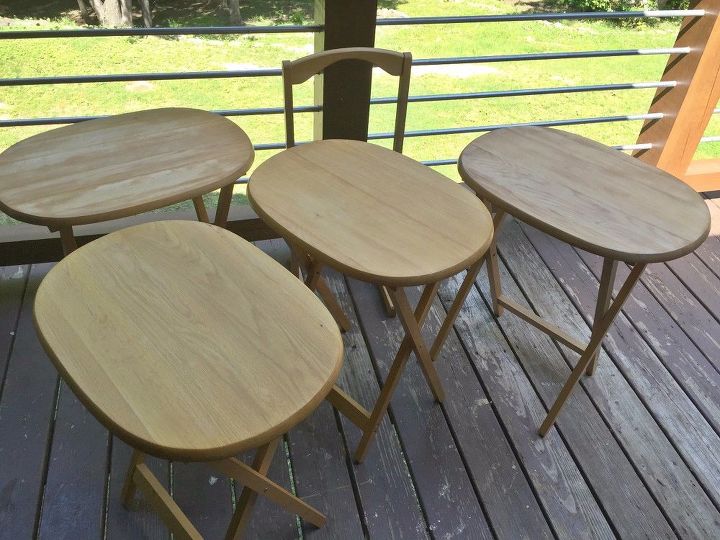 I had been wanting to do some vintage sports designs. And I thought these might be great for sports enthusiasts or for a man cave.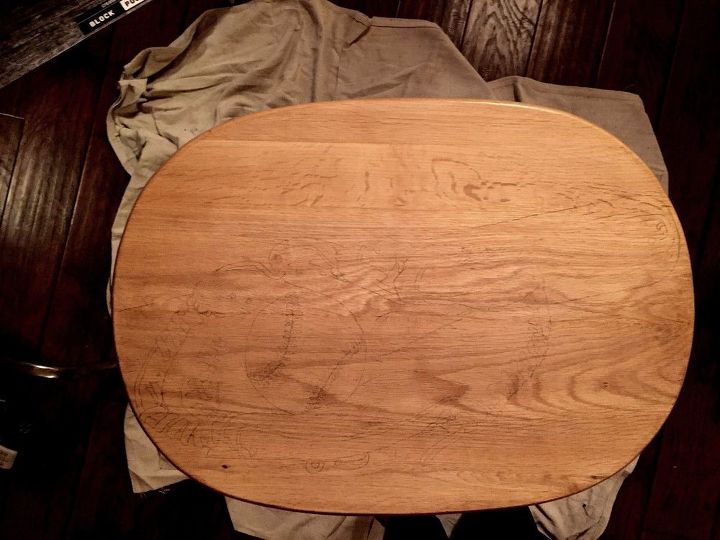 I got started with my first table. Can you tell what it is? I transfer the image using carbon paper, but I guess my carbon paper was getting rather old, so the image didn't come out great. Meaning… more freehand work than I wanted. UGH.
Because of the carbon paper problem, I decided to go ahead and stain the outline of the whole thing first — usually, I just do a portion at a time. I use Minwax Ebony stain for most all of my furniture/ art pieces.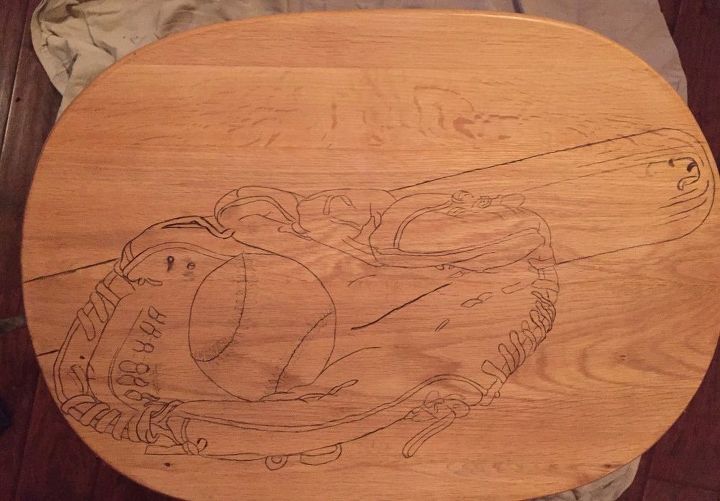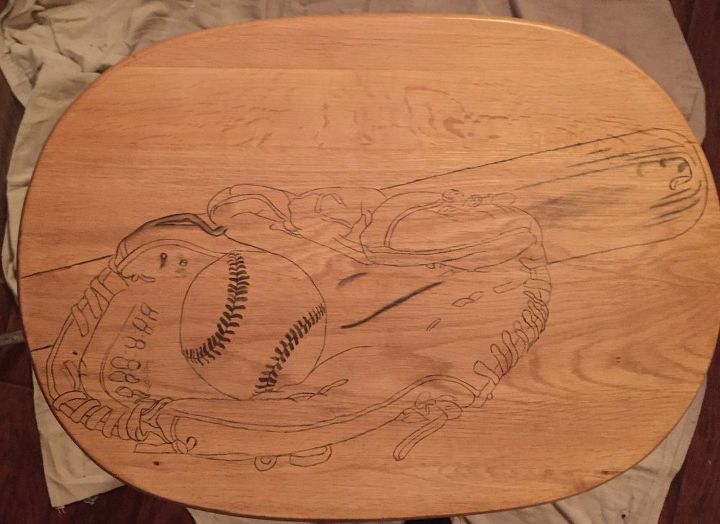 Time to start the shading. I like to put the dark parts on first and let it dry. If you try to layer your stain without it drying first, you will end up with a mess and just taking the stain back off.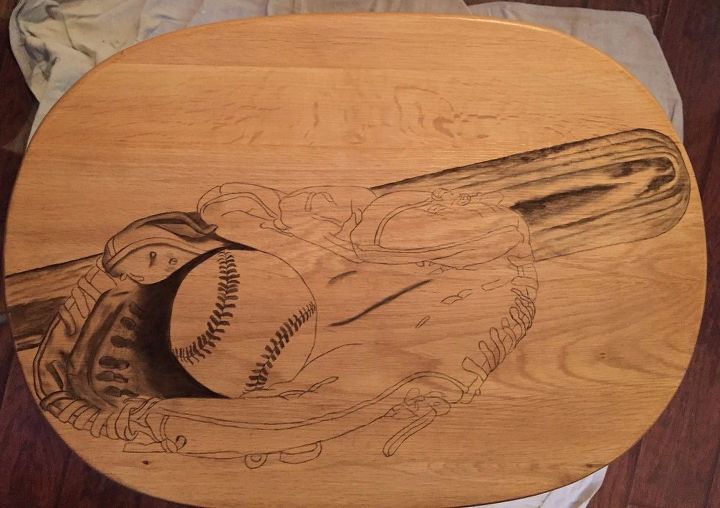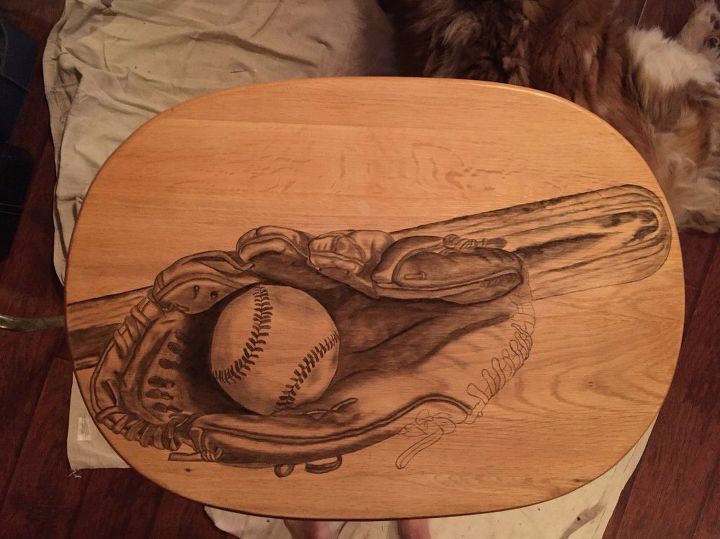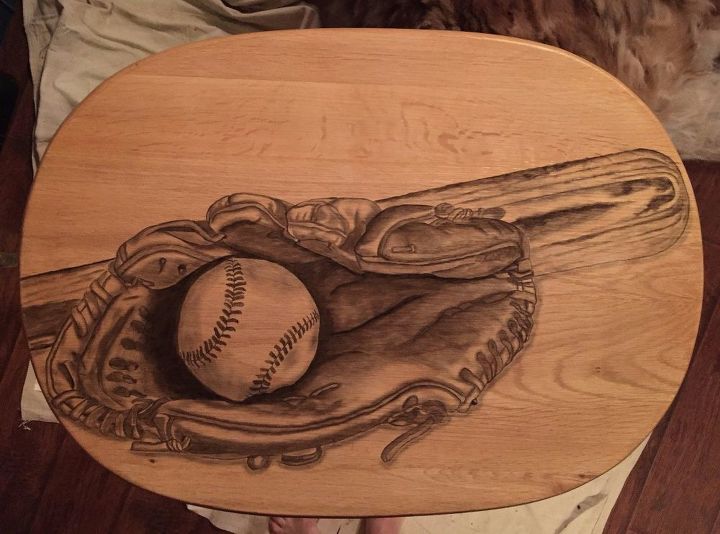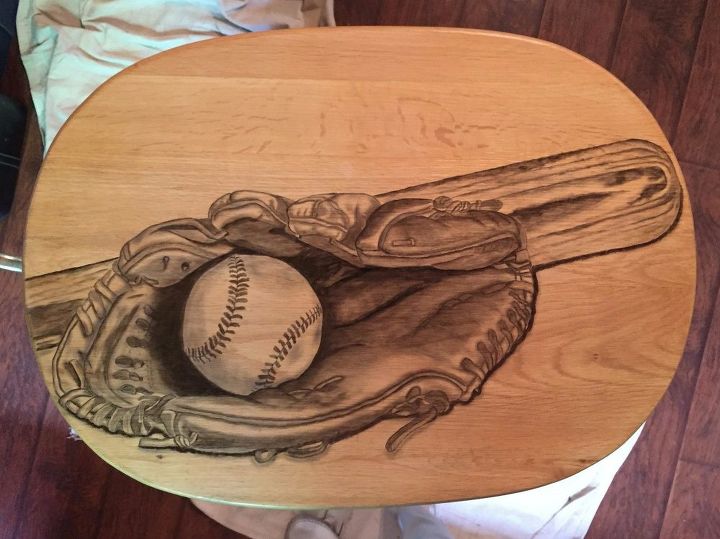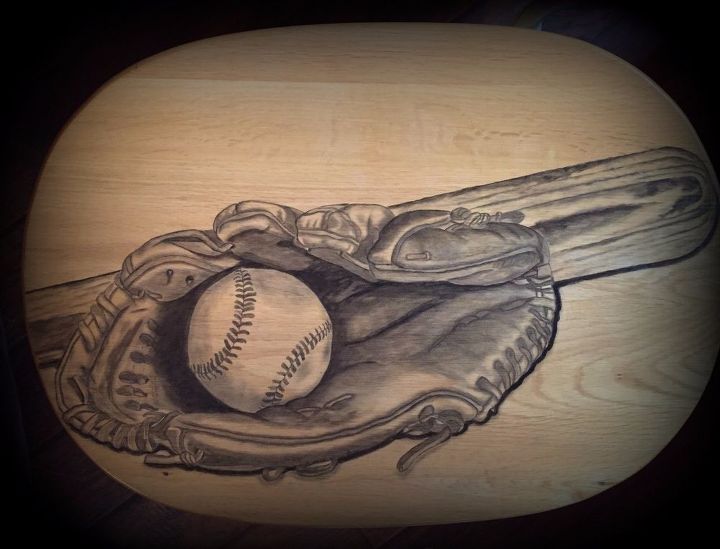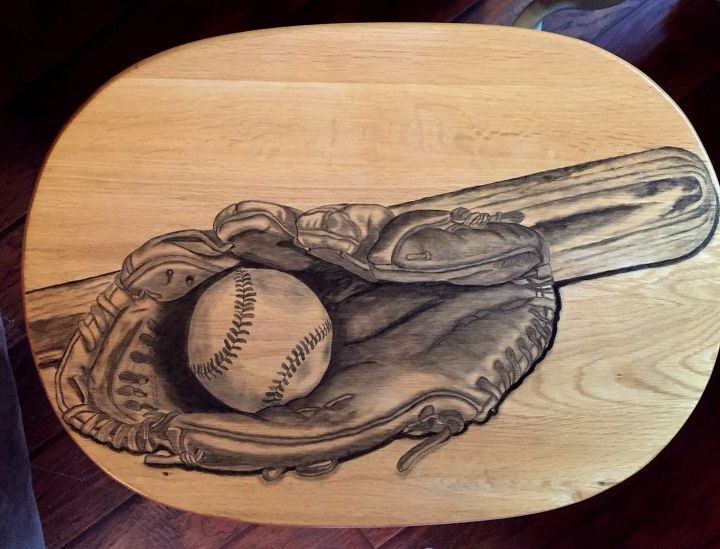 Whenever I finish with a piece, it always amazes me that all the detail and depth is just done with stain! I love MINWAX EBONY! haha
If you like this, be sure to keep watch for it's partners! What do you think the next table will be??
Would love for you to connect with me and check out my website for more stained art pieces.
To see more: http://www.mmembellishments.com