I believe I have found my new favorite plant: the succulent. It's so simple and there's just something so elegant about it to me. What's even better is that it seems to be extremely LOW MAINTENANCE which is my kind of plant! I've seen these gumball machine planters in the past, and I've never been much for them but I'm totally digging the twist with using a different color (i.e. not red) and using small, simple plants like the succulent. This super easy project fits nicely on the shelves in my kitchen and brings a little life as well.
Time: 30 Minutes Cost: $25-30 Difficulty: Easy

Supplies:
-terrarium (or fish bowl)
-clay pot with saucer
-paint of choice
-paint brush
-adhesive of choice
-succulents
-marbles (not pictured here)
-potting soil (not pictured here)
STEP 1: Paint (not pictured)
For your first step you'll simply paint your clay pot and saucer. You can use a spray paint or an acrylic with a brush. I chose a chalk paint I had on hand and brushed on a thin coat of polycrylic to give it a little shine.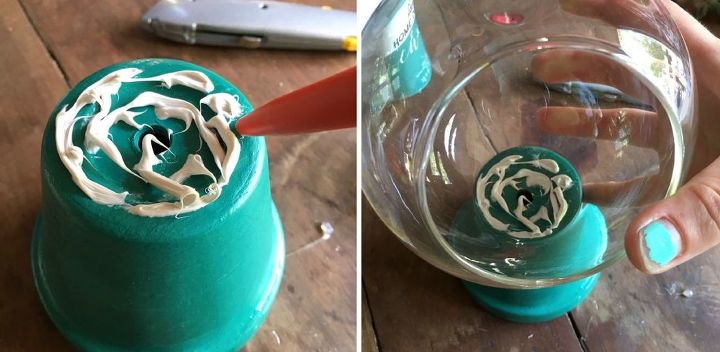 STEP 2: Adhere terrarium
Next, you'll want to adhere your terrarium to your upside down, painted clay pot. I chose a terrarium that had a flat bottom so I used that flat bottom side to adhere to my pot.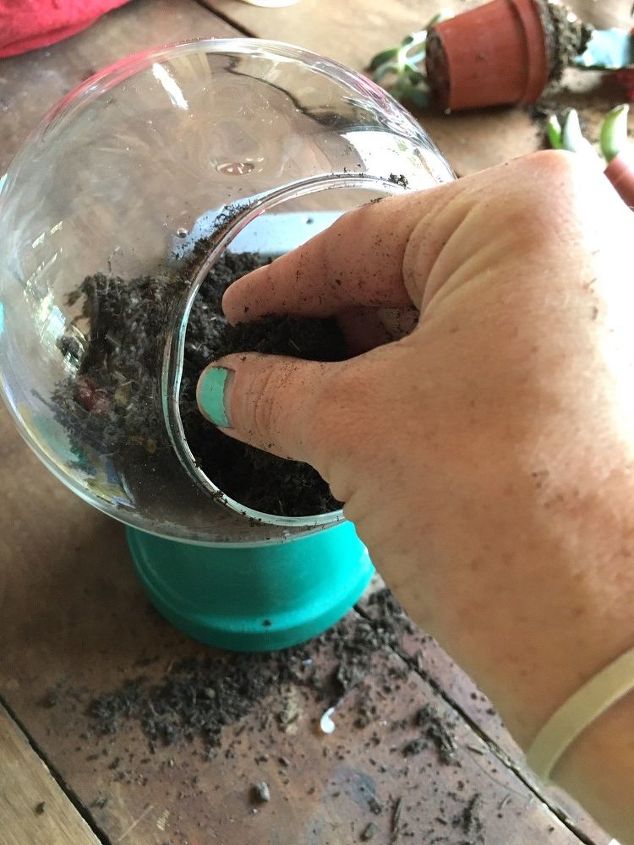 STEP 3: Plant Succulent
Now you'll want to put a little potting soil and your succulents in your terrarium.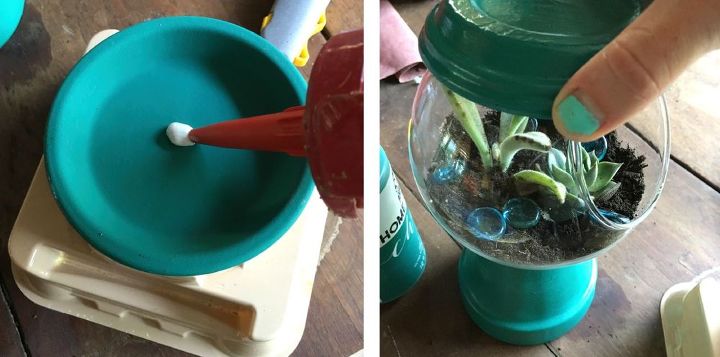 STEP 4: Adhere the top to the terrarium
Once you plant your succulents, you'll want to adhere the painted clay saucer to the top of your terrarium. I wasn't super happy with the 4″ saucer because I felt it should have been smaller, but I couldn't find any saucers smaller than 4″. Hindsight, I would have gotten a larger pot and terrarium so that the 4″ saucer would sit on the top and not encroach the hole of the terrarium. To add a little extra pops of color, I threw in a few leftover marbles from a previous project.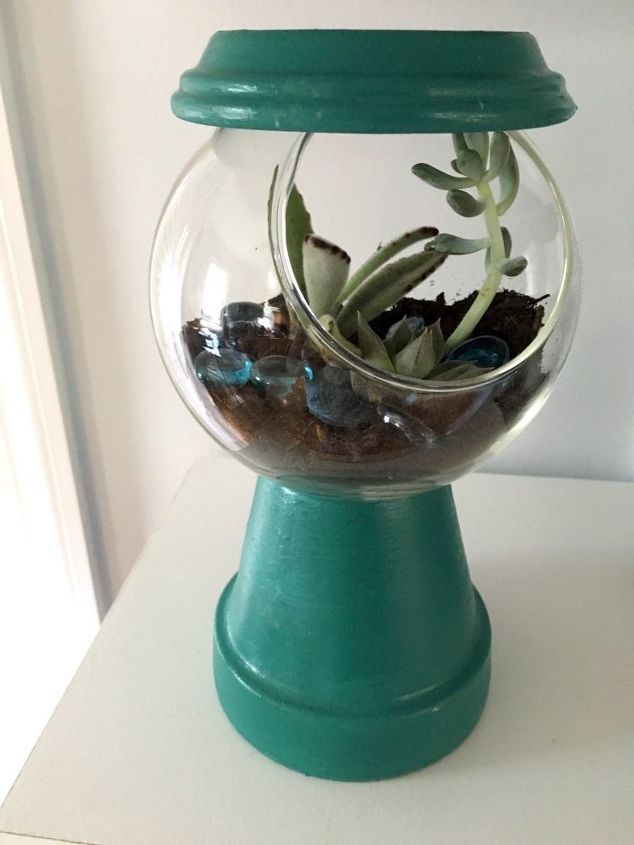 Some may think the look I gave for this project is monochromatic–and normally I would agree because I'm all about color–however, for the succulent, I love how earthly and chill this turned out.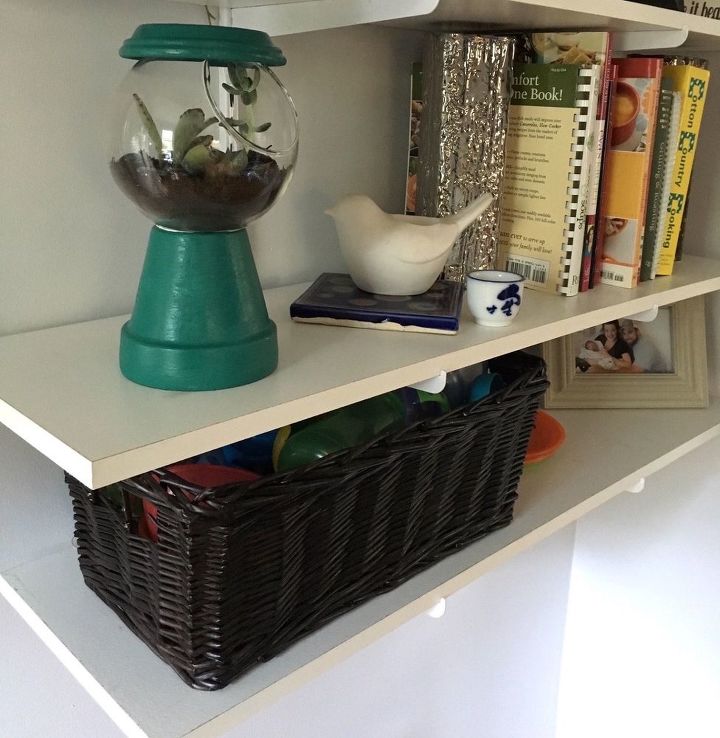 Overall, I was really happy with how this project turned out. It was quick, easy and unique, and I'm sure it will be a conversation piece when guests come over.
Materials I used for this project:
4″ clay pot and saucer (Home Depot)
Loctite Power Grab adhesive (Home Depot)
Terrarium (JoAnn's (online))
Chalk paint (JoAnn's)
Succulents (Home Depot)
Marbles (Dollar Tree)