Looking for an easy, all-natural recipe for homemade dishwasher detergent? Fresh Lemon Homemade Dishwasher Detergent uses real lemons, salt, and vinegar to make liquid dishwasher detergent that is effective and non-toxic.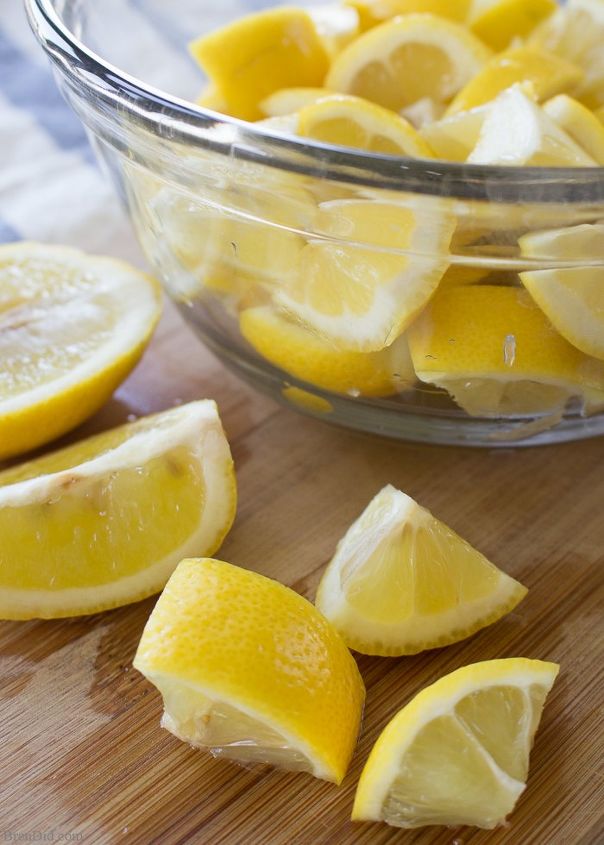 1. Cut whole lemons into small ¼ inch thick chunks, remove all seeds but keep the fruit, peel, and pith.
2. Simmer lemons in water using a stainless steel sauce pan until water is reduced and lemons are very tender, about 20 minutes.