CALLING ALL MOMS who need a good Lego storage solution(or any moms in need of a good toy storage idea). Have you ever hit your limit with toys and find yourself saying, "that's it! we're organizing these toys once and for all?" I'm tired of stepping all over them, moving them off the kitchen table, finding them in random places of the house (dishwasher (not even kidding)). I know you know what I'm talking about. I'm talking about all those tiny, random, never-to-be-in-the-same-place-again, little pieces of LEGOS!
Now that I've vented my frustrations and called in FEMA to help clean up this mess (maybe I shouldn't be this dramatic), It's time to get started on a new idea;
I've created a simple Lego storage idea by making a DIY table with lots of compartments to hold legos and small toys.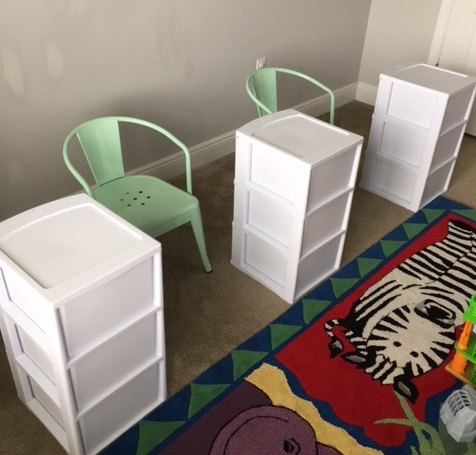 I started this project by brainstorming a cheap and easy lego storage solution.
I decided my best option was to create a simple table with lots of storage. If I could find a stable storage base, I knew I could buy a cheap piece of plywood to use as the table top. I also wanted the table to be long enough to fit at least 2 chairs under it.
Materials List:
3 Storage Bins around 2 feet high (this is a good height for kids table)
Plywood – I wanted at least 1/2 inch thick for stability
3 packages of 3M command strips to secure the wood to the storage bins
sand paper to sand the plywood
stain
sealer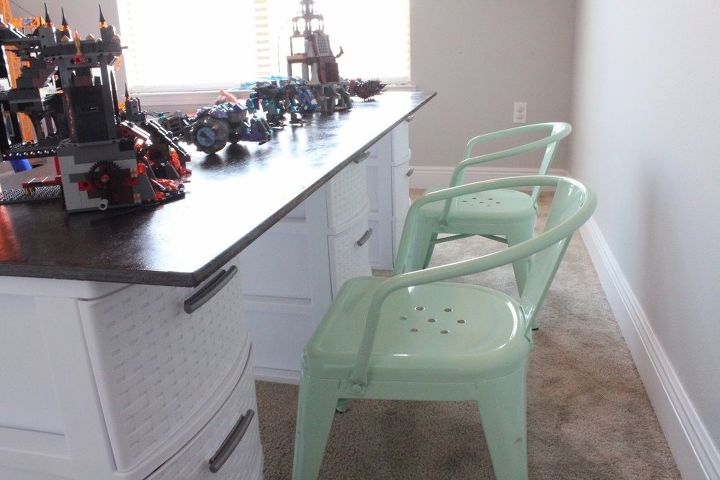 I wanted the table to be about 2 feet high (this is a good height for a kids table), so I looked for similar storage bins.
The plywood is 1/2 inch thick, 78″ long by 20″ wide (I had the hardware store cut it to these measurements).
How I completed the wood top:
Sand the top and sides until it is fairly smooth. It's plywood, so it won't ever be super smooth, but I wanted to make sure all the "loose splinters" were gone.
Stain the wood with Minwax stain dark walnut. I applied two coats.
Apply a few coats of Minwax Clear Brush Laquer. I used 3 coats.
Next, the fun part; putting the Lego storage table together!
Once I got the Top secured on the bins, my simple lego storage table was done!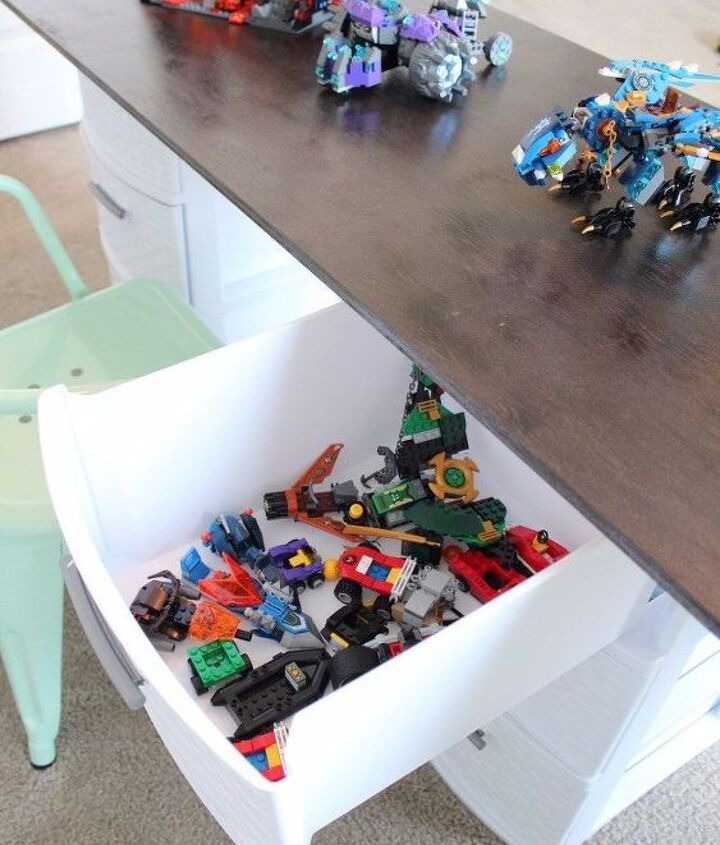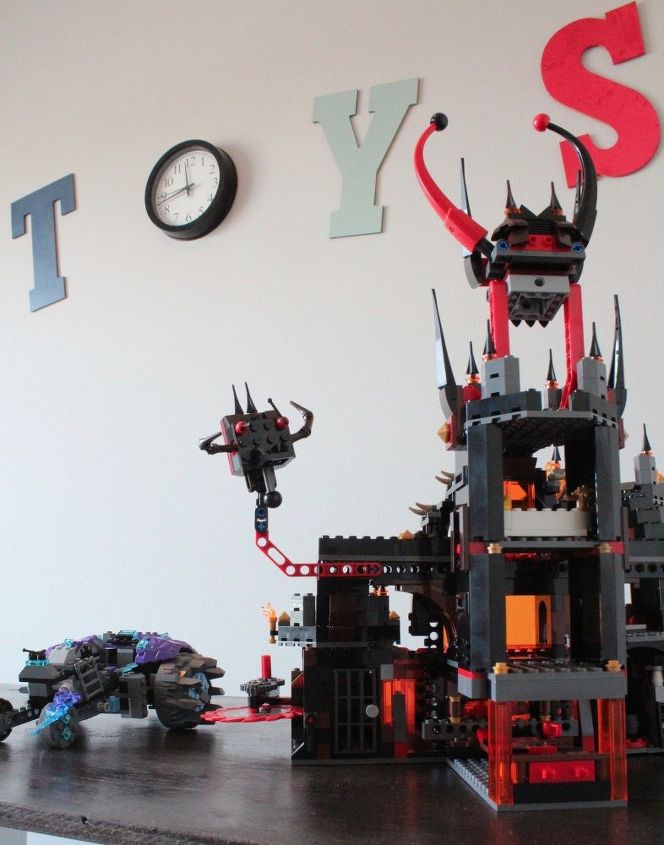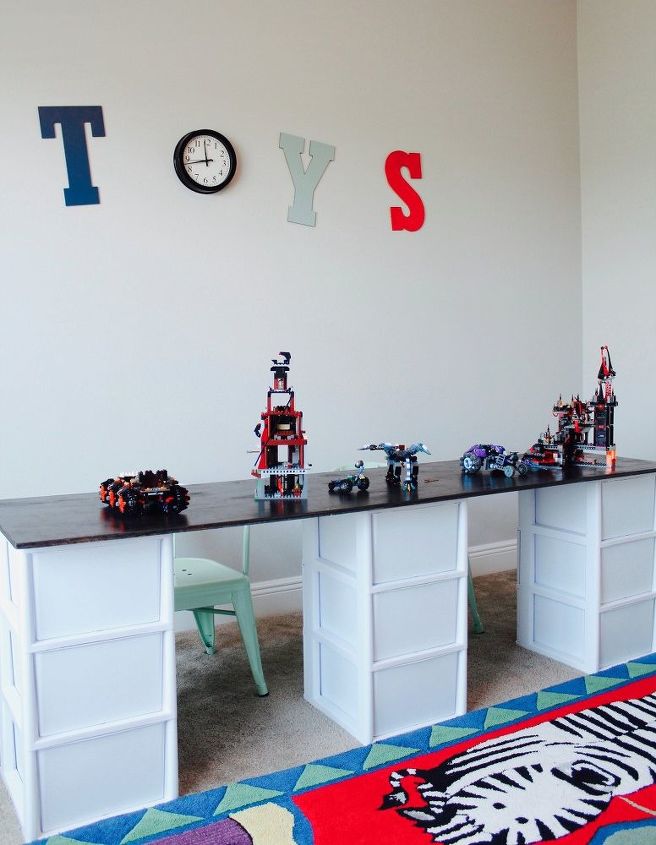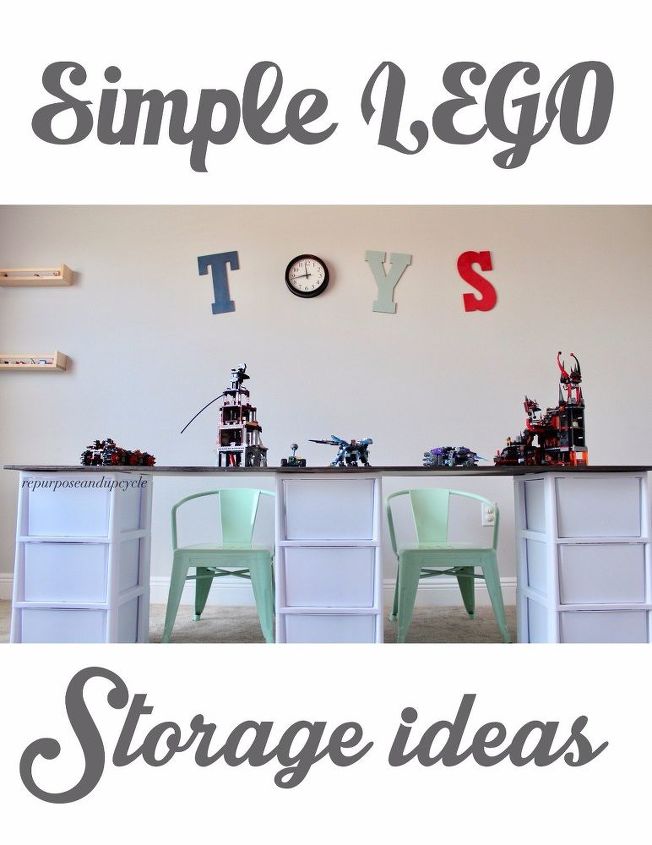 To see more: http://repurposeandupcycle.com/simple-lego-storage-idea-with-a-diy-lego-table/