It always seemed like my kids' art supplies were ending up everywhere these days because we didn't have a good storage solution for them. I decided to revamp the art supply organization in my kids' play room and go with an easier solution. This way they're able to easily access their art supplies, and easily able clean them up when they're done (most importantly!)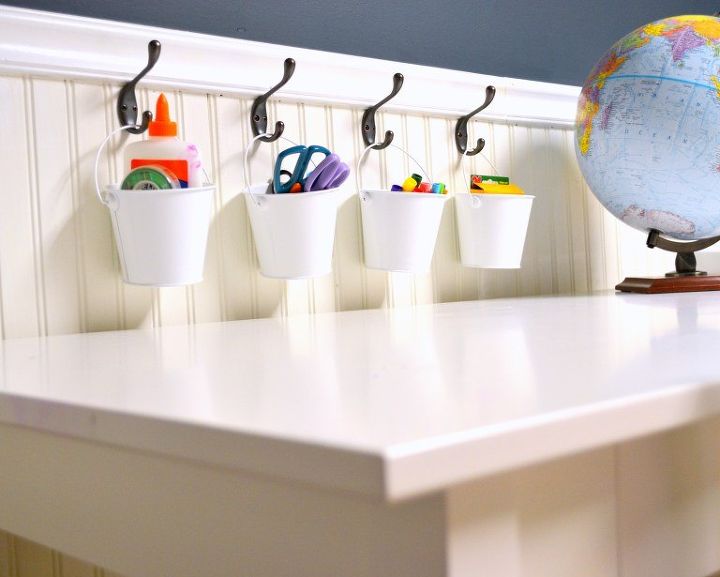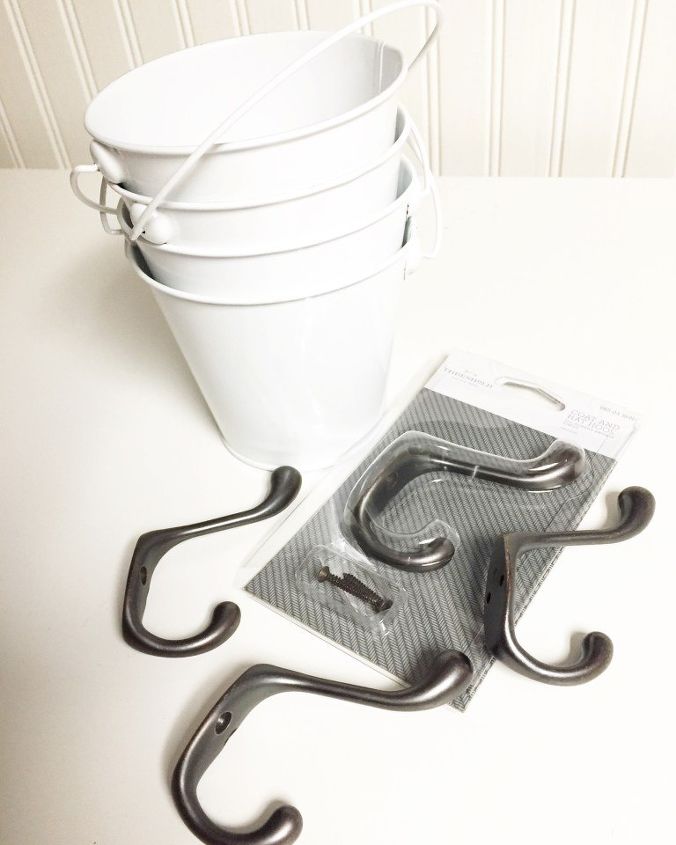 I went to Target and picked up small buckets in their Dollar Spot Section, and I picked up hooks in the hardware department of Target.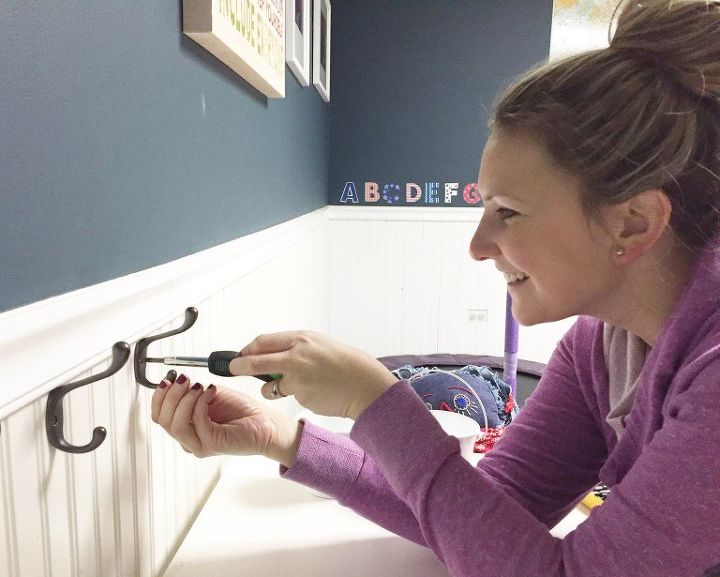 I started by mounting the hooks on the wall just above my kids' craft table.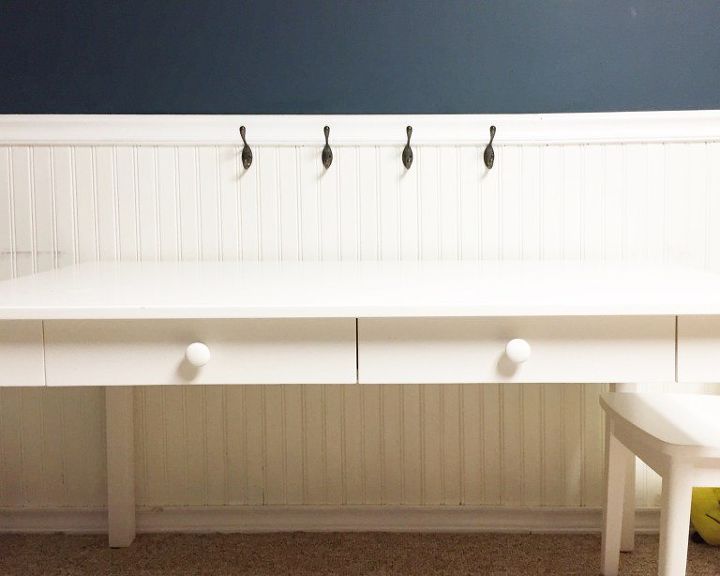 All mounted!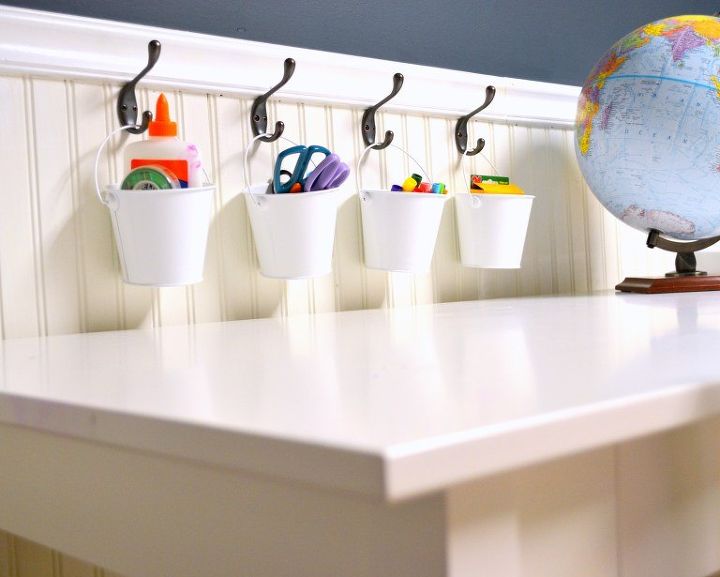 Then, I hung the buckets on the hooks and filled them with the kids' art supplies. Done! Easy peasy!
Materials I used for this project:
Buckets (Target's Dollar Spot)
Hooks (Target)