A mom wants more kitchen storage. Her solution? Simple and cheap!
We use every inch of every space in our kitchen. It's a large kitchen, and we use it all. My mother recently pointed out that we had some wasted space at the end of a cabinet, and she suggested we build a book shelf there for my cookbooks. I took her idea and ran with it and came up with a great IKEA hack that adds kitchen storage that we love.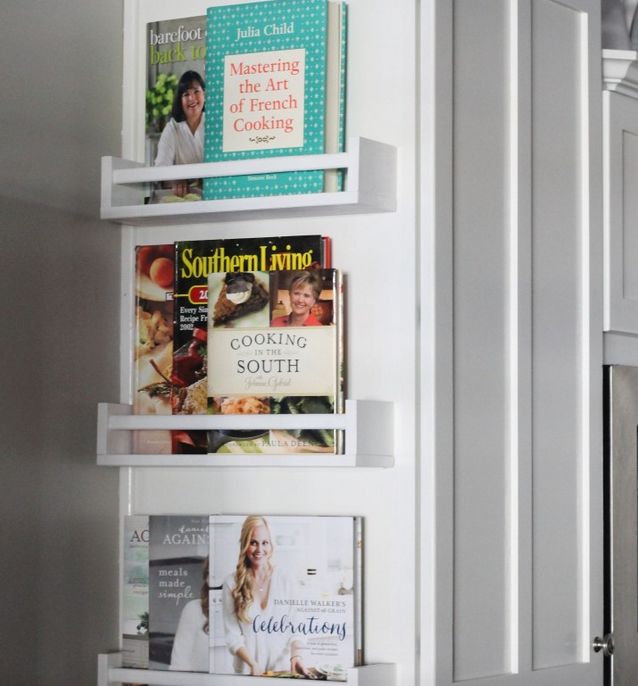 IKEA sells little spice racks for just around $4.00. I bought three of them and spray painted them white to match our cabinets. Then my husband, who is quite handy, measured, calculated, and hung them on the end of the cabinet.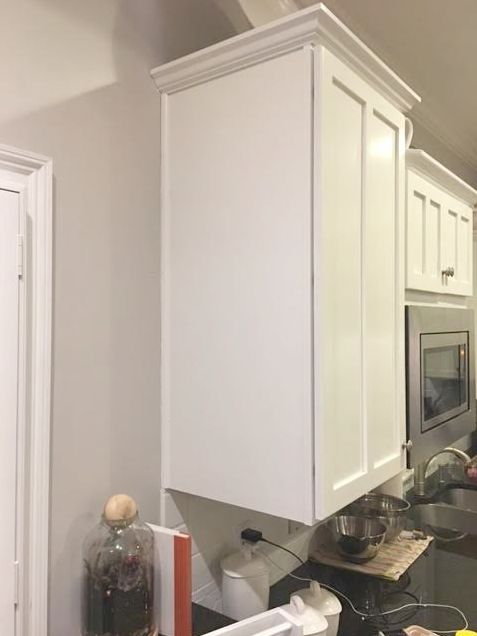 This is the way the cabinet looked before we hung the shelves. It was just a blank bit of wasted real estate.