I have this space above my headboard which needed something but there really isn't a lot of room for a painting, so I thought it would be a good idea to have a fun saying painted there instead.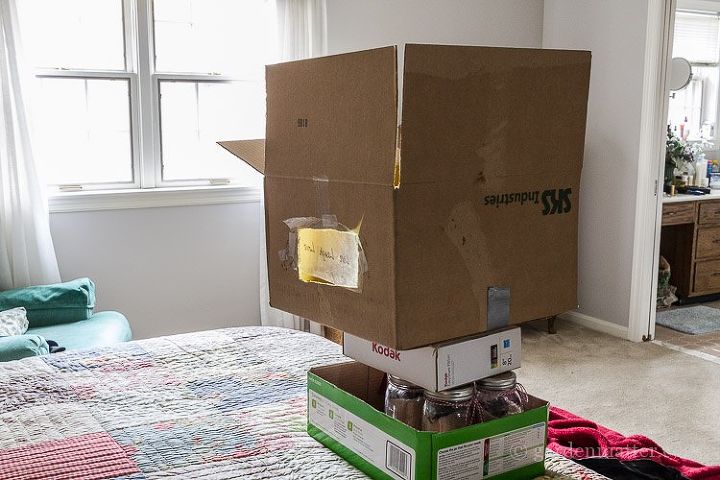 This is the contraption I ended up using to great the art.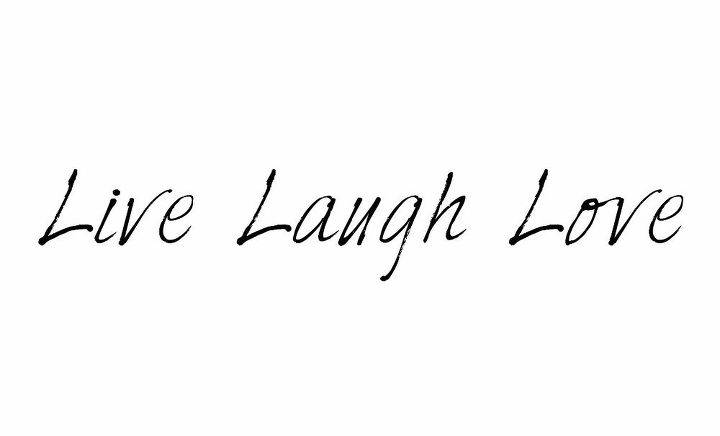 I wanted to write the words Live Laugh Love on the wall but I don't have the skill to do it free hand. Originally I thought I could use a magnifying glass to project the words onto the wall. I've seen this done all over the internet with movies but I could not get it to work.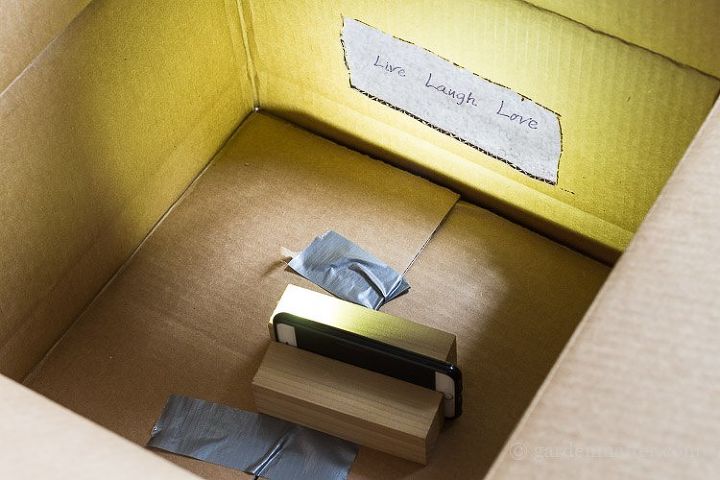 This box with an iphone flashlight and a clear plastic worked the best.