Take an old table and TRANSFORM it into a LEGO and Art Table for the child or adult that loves to build and draw.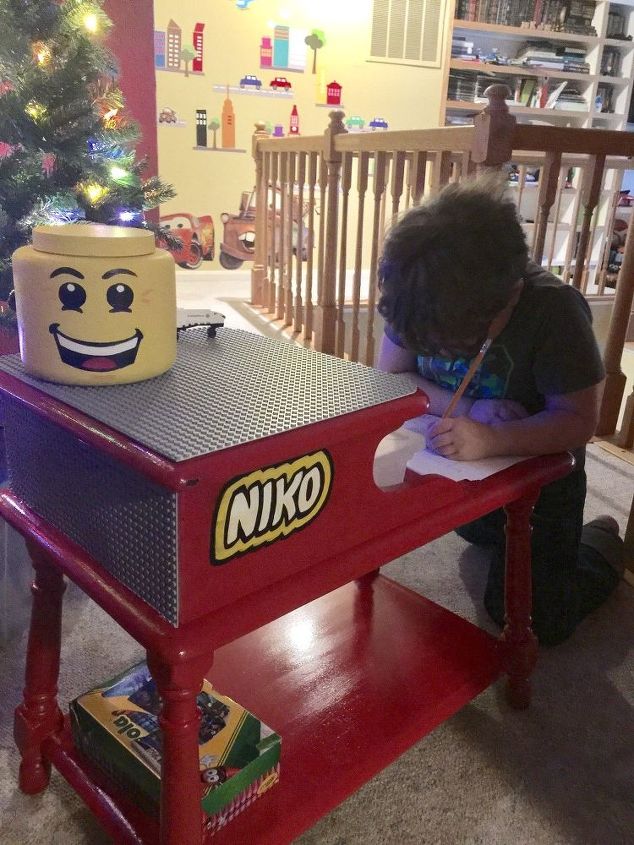 LEGO Art Table
Find an old table preferably inexpensive or better yet, free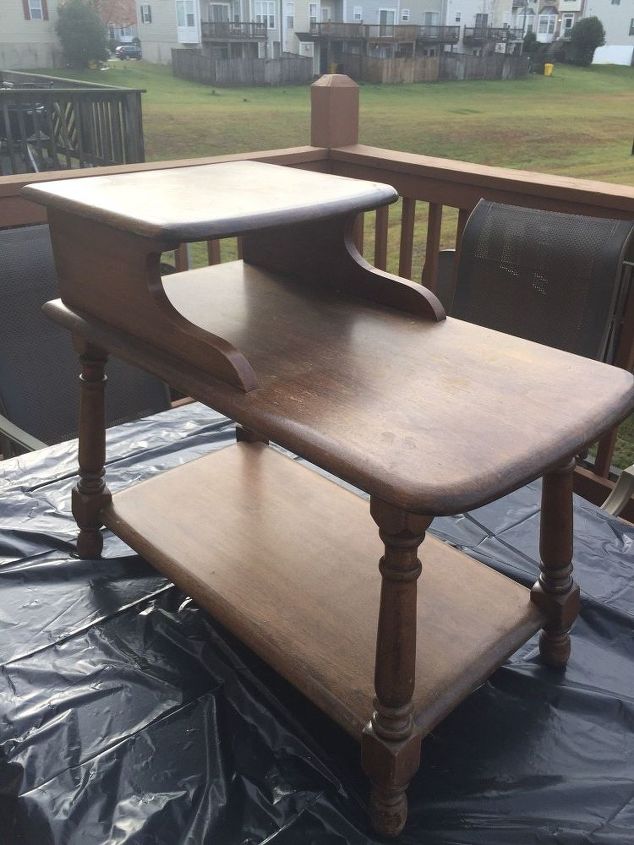 Got this beauty for $7
Covered my area and put safety goggles on. Then sanded the table to remove old paint and lacquer.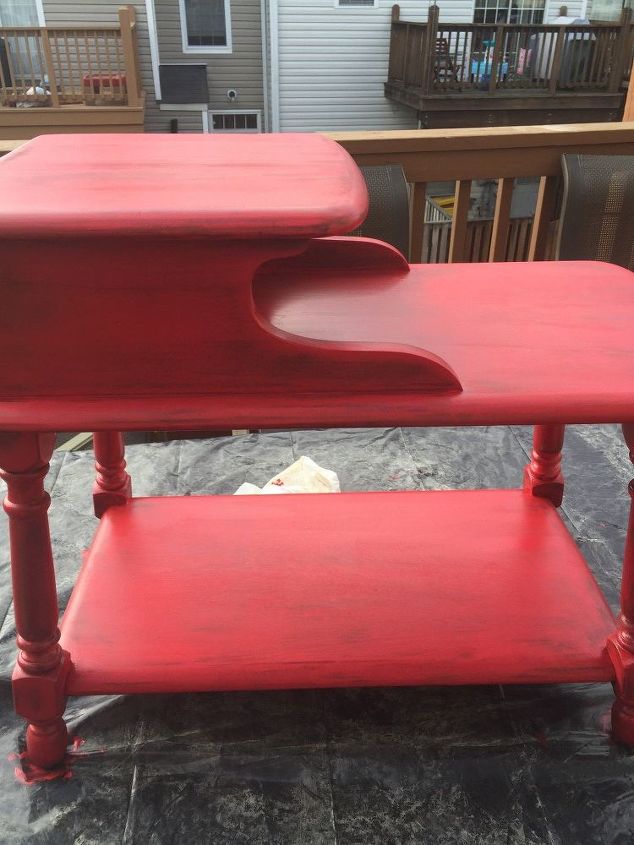 Cleaned off the dust and gave it a few coats
cleaned off the dust with a clean cloth and painted several coats of Rustoleum Red based red paint to give it a nice rich color.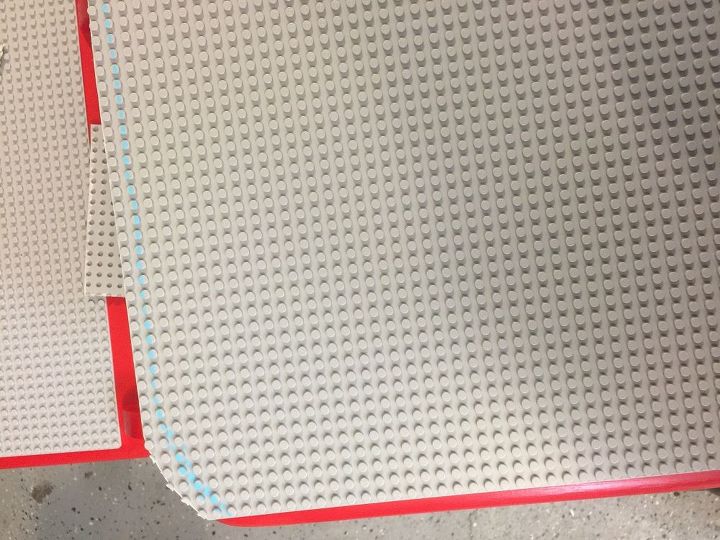 Time to cut the LEGO boards
I decided to put LEGO boards on the top tier as well as one side and the back of the table. So I measured the side and back and cut one board to size. Then placed the other board for the top on the top tier and trimmed to fit. Both using heavy duty scissors.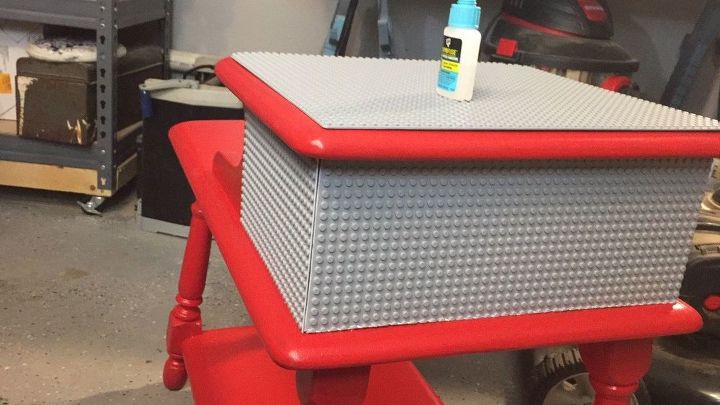 Time to Glue
Once it is cut to size then I used Rapid Fuse to glue down the LEGO boards (plates) in place and let set for about a minute.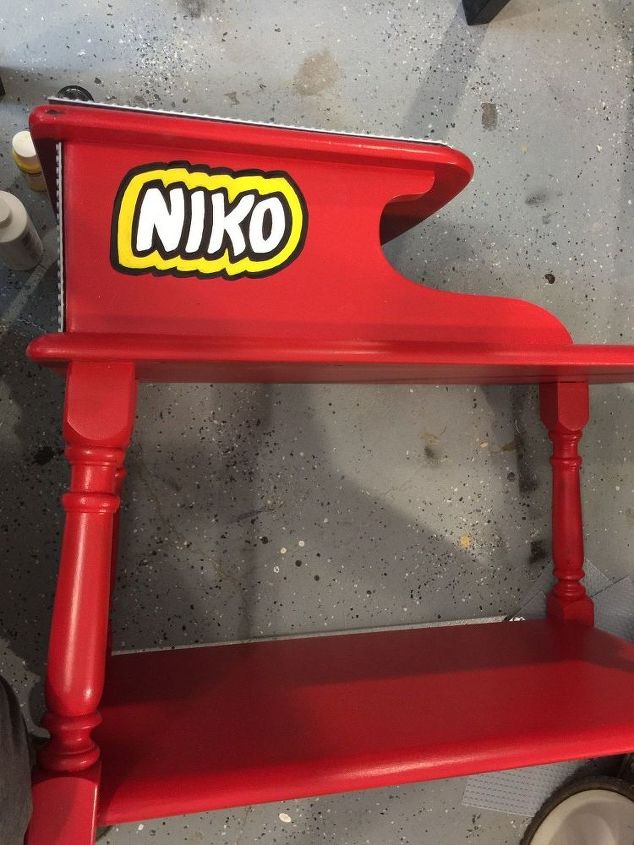 I decided to personalize it
After the glue dried I decided to personalize the table with my son's name since he was the one getting it. I freehanded his name but you can look up or Google the LEGO font if you need to make a template. (Confession: My son's birthday theme this week was LEGO so I had so much practice with the letters, painting this freehand came almost naturally)

Then I Lacquered
Then I lacquered thetable minus the boards(plates). I gave it two good coats using a sponge brush, making sure to get into the nooks and crannies and not leaving drips.
Material I used for this project:
An old table, 110 grit sand paper, Rustoleum Red Interior Paint, 2 LEGO boards,some craft store acry