Finally our side yard makeover is done. And oh boy, did it turn out beautifully! Hopefully, Greg will share the reveal pictures soon, but until then, I wanted to share something unique from our side garden: our new DIY waterdrop solar lights!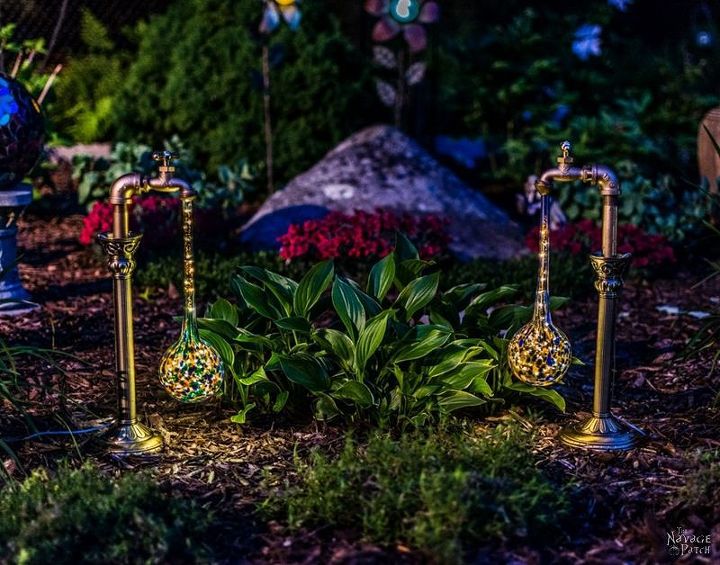 What do you think? Don't they look lovely? You'd be surprised to learn how easy and quick it was to make these beauties. And being able to repurpose these useless watering globes I bought a couple of years ago was definitely a big bonus!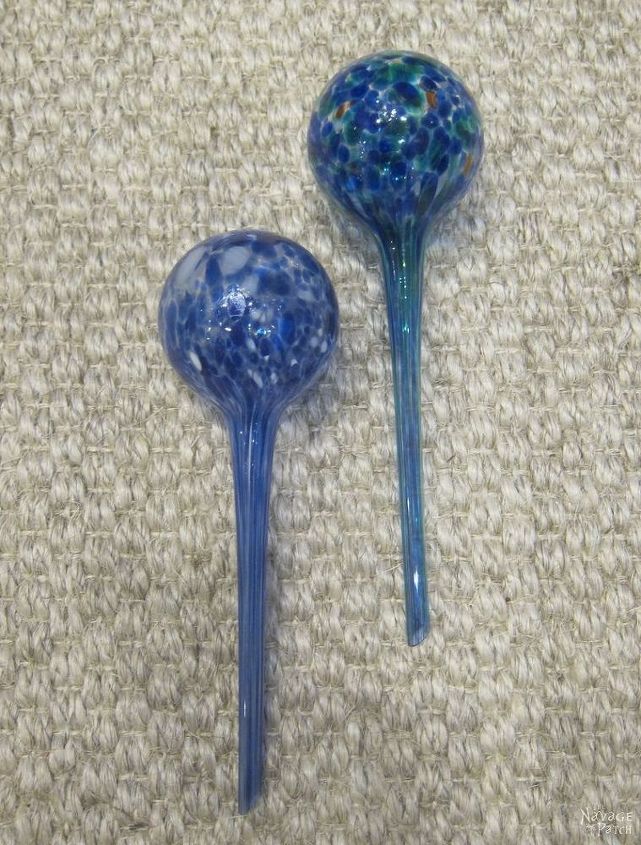 I say these watering globes are useless because they never worked for us. Every time I tried them with a house plant, the plant would die, while these little buggers sat there, stuck in the dirt and full of water. [In their defense, she kills every house plant she tries to care for 🙂 -Greg]  So they were a constant reminder of wasted money, but anyway, now they serve a way better purpose, don't you think so? 😉
Ok, ok –  I know you are wondering how I made these lights, so let's get on with the tutorial, shall we?
Apart from the watering globes I used an old candle holder for tapered candle (I choose something tall enough), 1/2 inch hose bib, 1/2 inch 90 degree elbow and 1/2 inch black pipe nipple at a length of to my liking. I also used solar string lights and moldable glue.
Once I gathered all the materials, I started by screwing the 1/2 inch elbow onto the 1/2 inch black pipe nipple.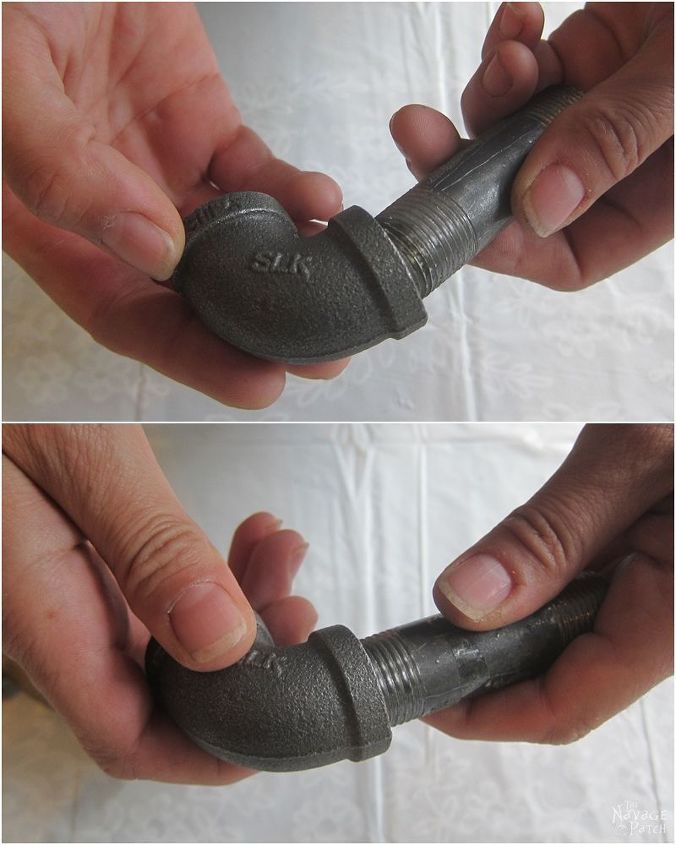 Then I unscrewed the handle from the hose bib….
To see the rest of the tutorial, please CLICK HERE to visit our blog post as you'll find all the details together with process pictures.
Before checking out the whole tutorial would you like to see how these lights turned out? Here are my beautiful lights during the day hours: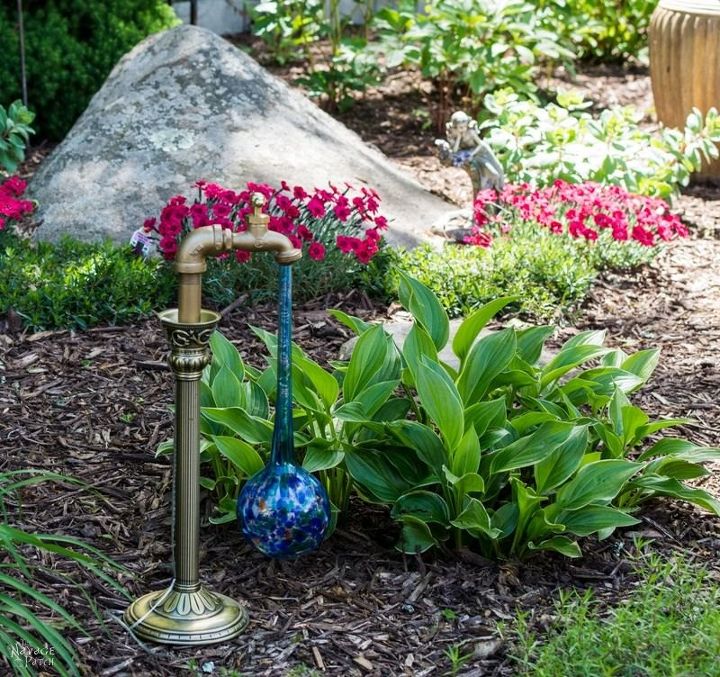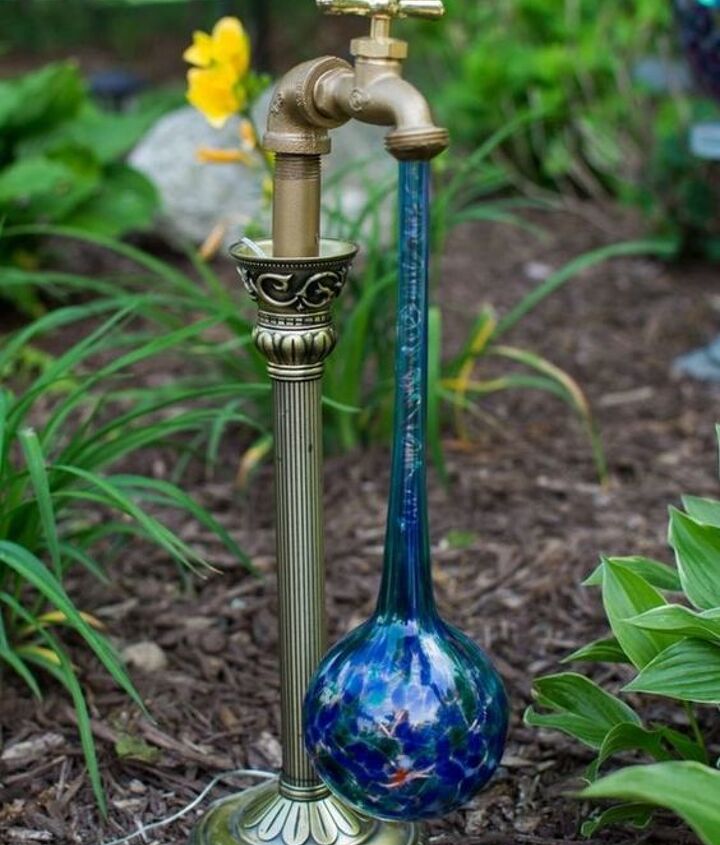 This is how they look in the early evening hours (when the solar lights just turned on):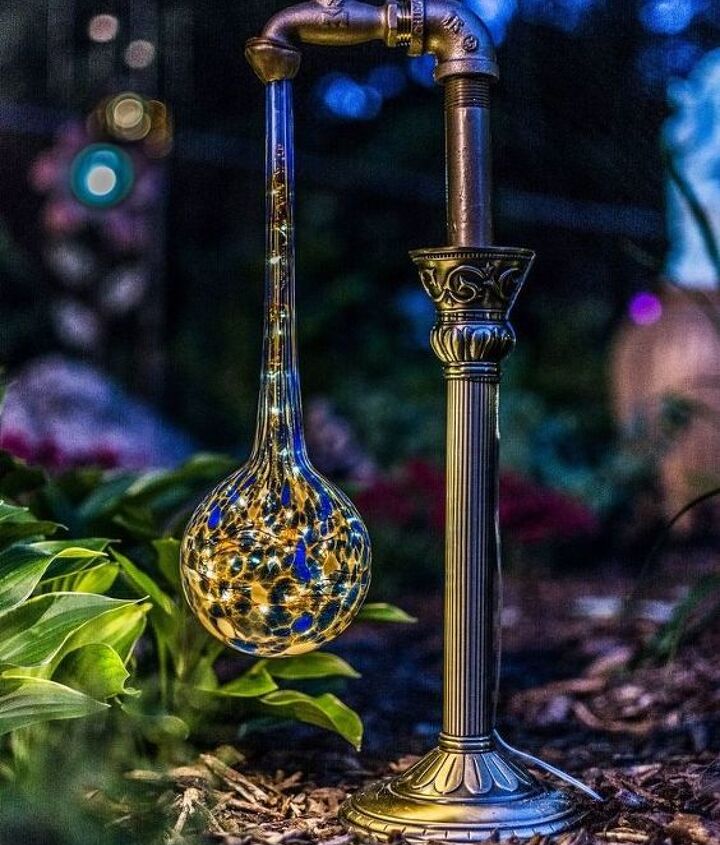 Then later in the evening, when it is darker…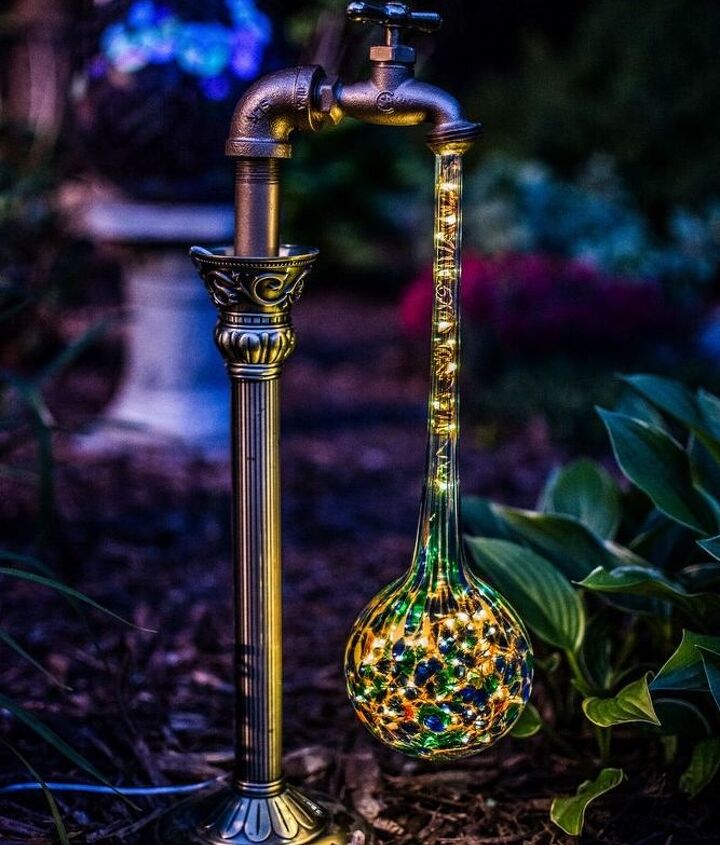 And this is how they look later in the evening (when it is darker):