Spring is just around the corner and at this time of the year I love to start thinking about fun items for the garden like wind chimes and garden plate flowers.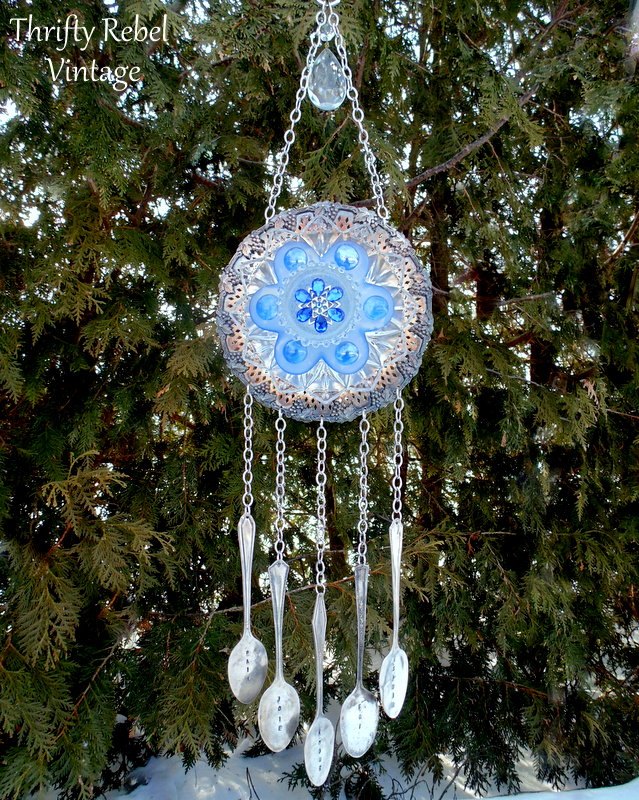 For this project I decided to combine the two.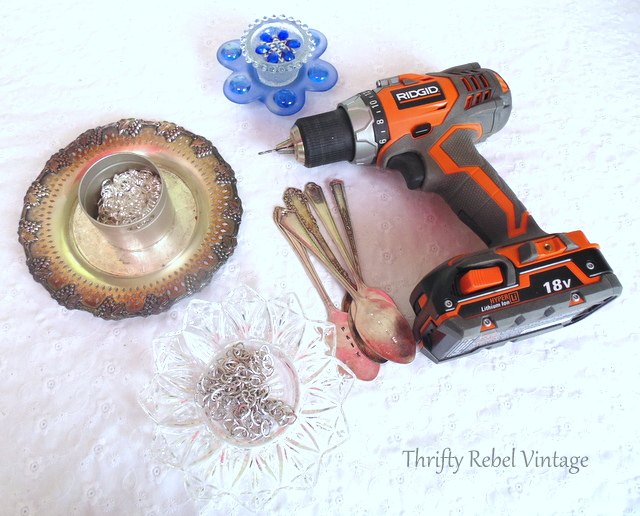 I went into my stashes to find my supplies for this project.
Here's what I used to put it together… a silver tray, a glass flower shaped dish, some silver tone chain, some silver split rings, silver plate teaspoons, and my power drill.
The blue glass candle holder piece is from another project that I took apart years ago. It's decorated with blue glass beads, and the clear glass candle holder that's glued inside it has an earring glued in its centre.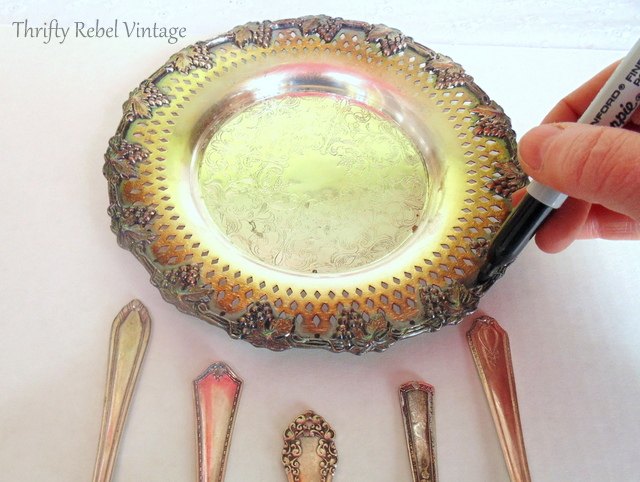 The first thing I did was figure out where I wanted my spoons to hang. I lined them up with the silver tray and marked where I wanted my holes to be with a sharpie.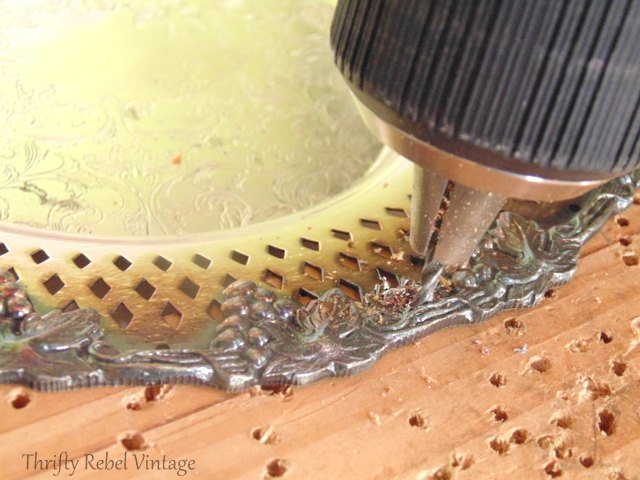 Using a 3/32″ drill bit specifically for metal I drilled my holes.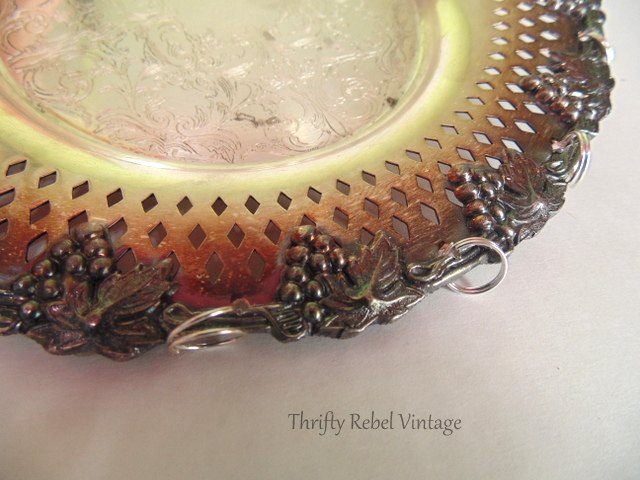 Then I threaded on my split rings.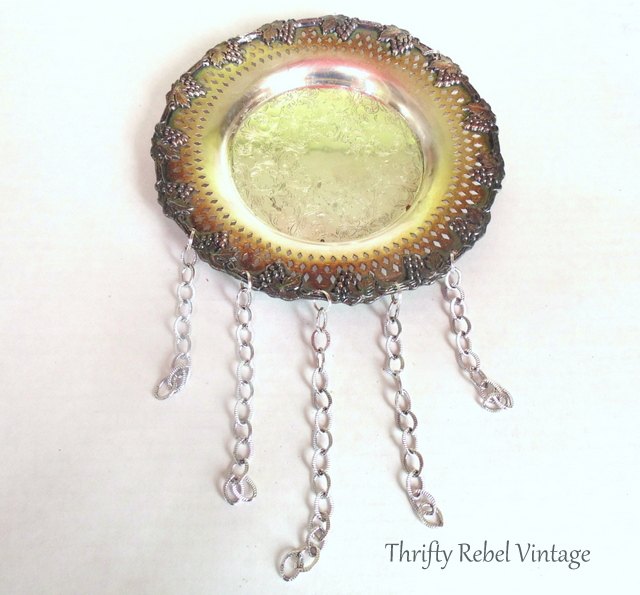 Once the split rings are attached to the tray the chains are then threaded onto the split rings.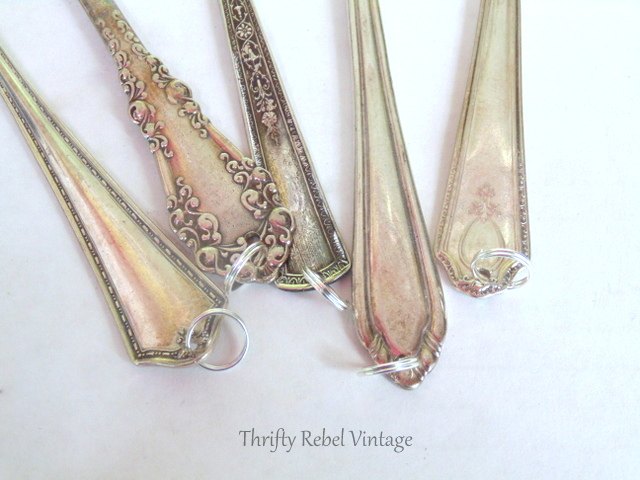 And split rings are added to the holes at the tops of the spoons. The holes are drilled into the silver plates spoons the same way as the tray.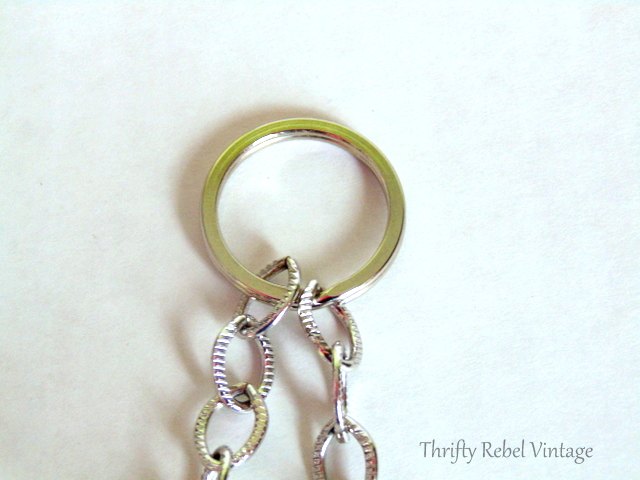 Two lengths of the same chain are used as hangers at the top of the chime. They're both threaded onto a key ring.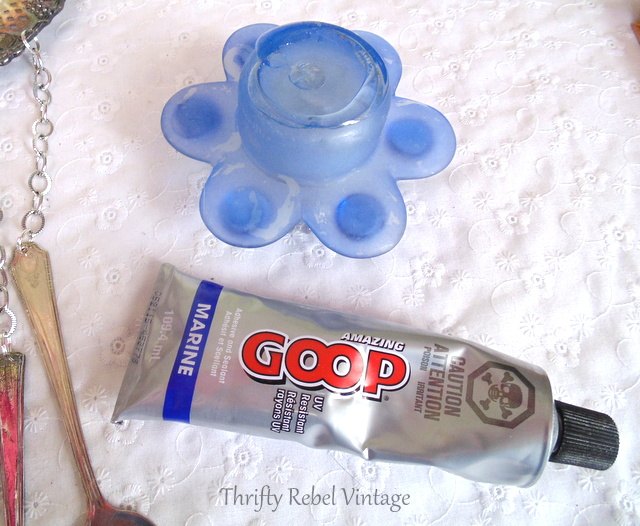 Now that the wind chime part is done it's time to glue the plate flower pieces together. I use Marine GOOP adhesive for most of my outdoor projects. It's used in boat repair and is UV and water resistant.
You can see the glue on the bottom of the blue candle holder. The trick is to not use too much, and to kinda swivel pieces a bit to make sure that the two pieces actually come into contact.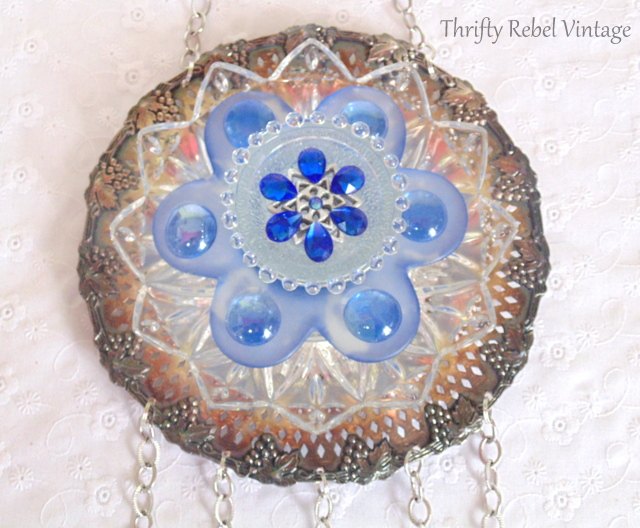 Here's the flower all glued together. It should be allowed to cure for at least 24 hours before hanging.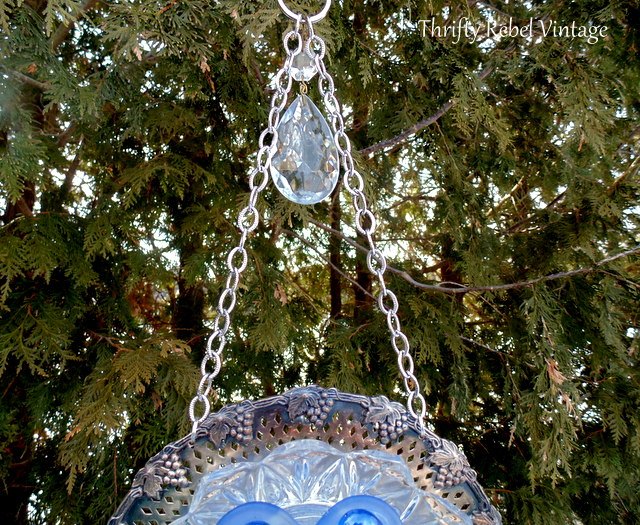 I add a glass chandelier crystal to every wind chime I make.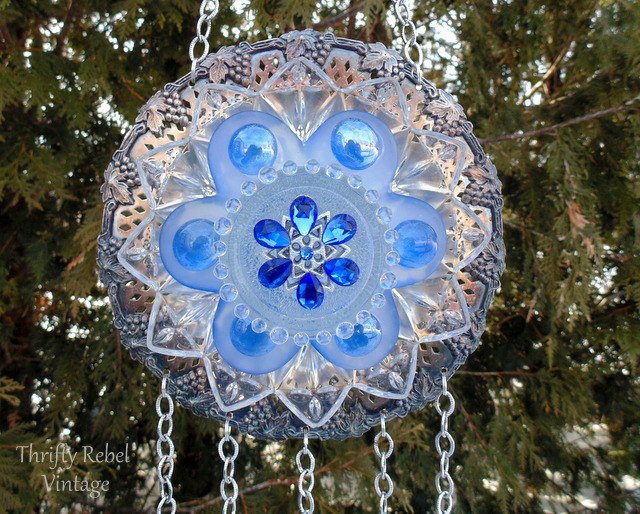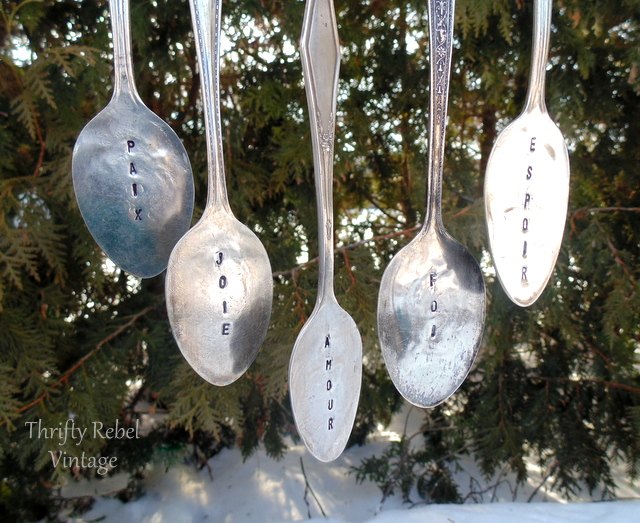 I already had these hand metal stamped spoons on hand, but the spoons don't have to be stamped at all.
My spoons, from left to right, read peace, joy, love, faith, and hope in french.
To see a tutorial on how to flatten, drill, and hand stamp silverware see my Hand Stamped Spoon Bookmark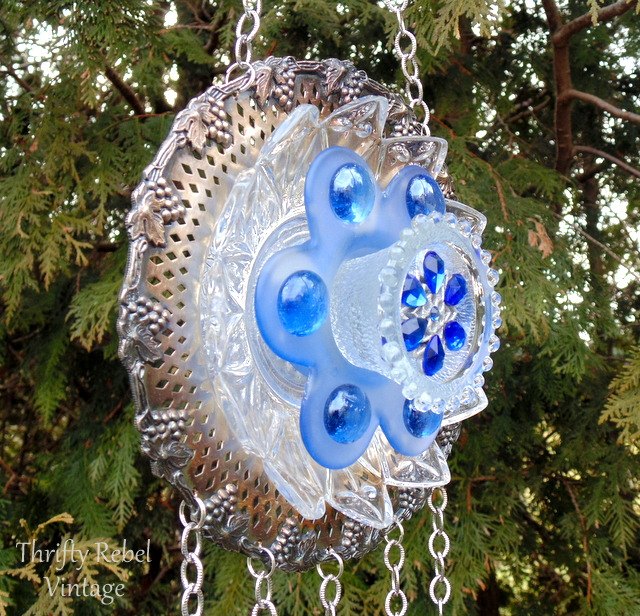 Here's a side view so you can see the dimension of the plate flower.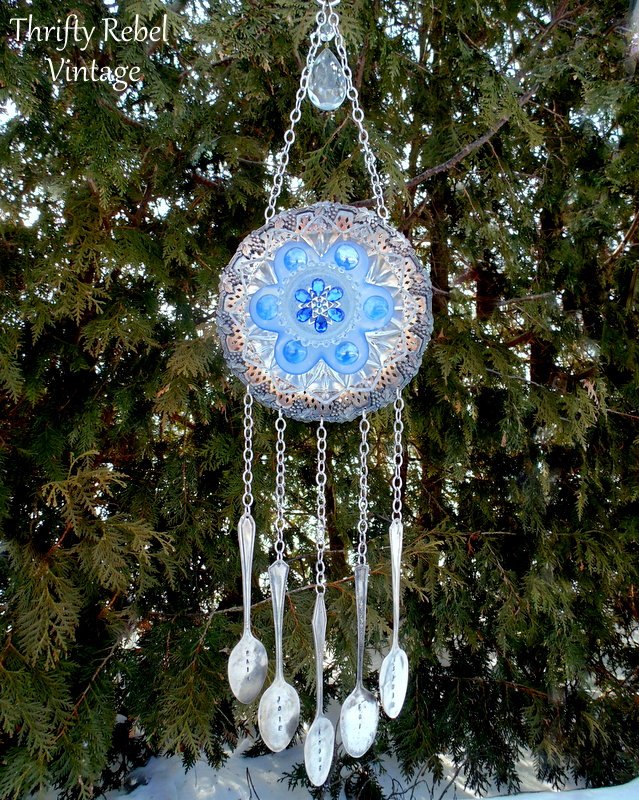 And here's my finished garden plate flower wind chime.
It can hang high up on a deck or a porch like a wind chime, or from a shepherd's hook right in the garden like a plate flower. Either way you will enjoy the lovely music of the silverware chimes.
To see another wind chime check out my Pink and Purple Chandelier Crystal Silverware Windchime
This post is part of Hometalk's Blog hop. There's a lot of great inspiration so be sure to check it out.
#DIYMySpring
To see more: http://thriftyrebelvintage.com/2016/03/garden-plate-flower-wind-chime.html/