I'm a mama of 3 young children, so I thought it was time to make a little place in our backyard for ME to relax in! I found a gorgeous patio swing, and I mixed it with some upcycled and free things to make a 'secret garden' retreat for myself.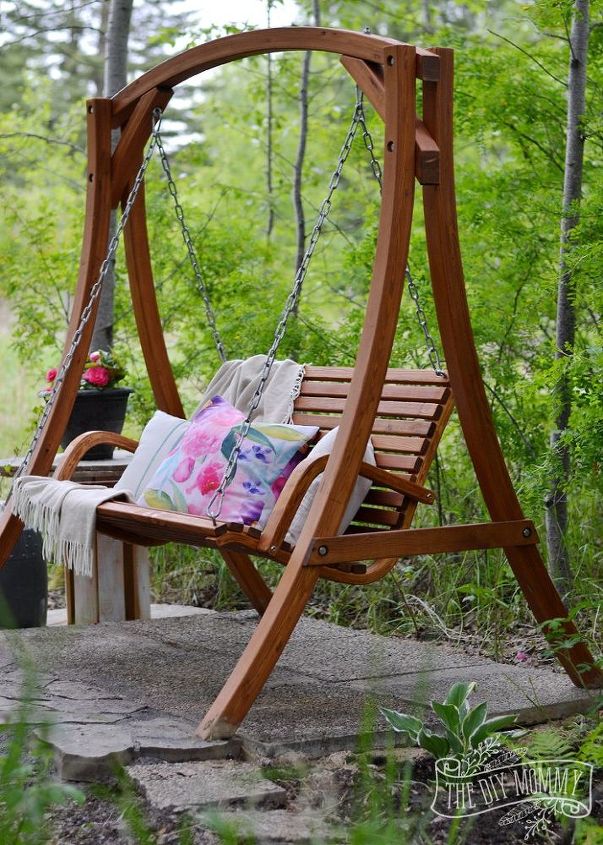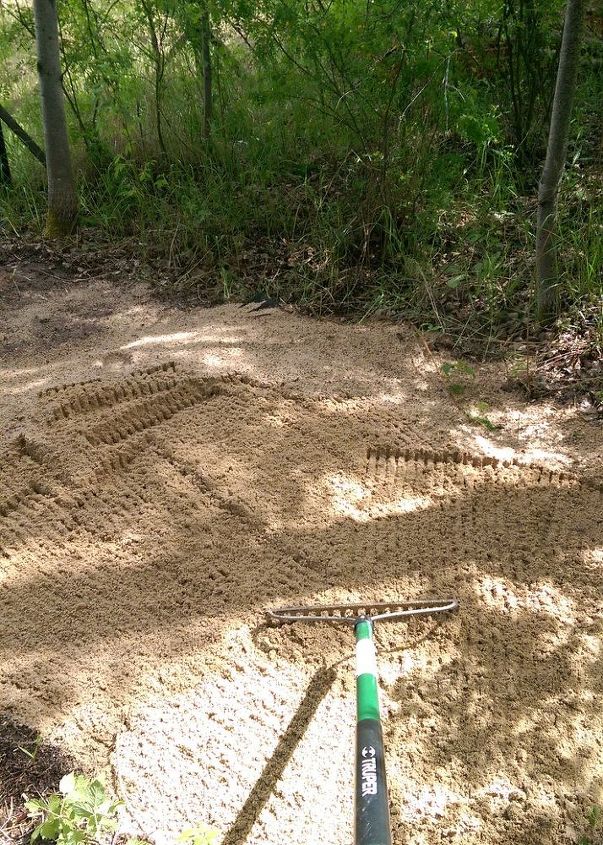 We started the project by plotting out a spot in the woods behind our house for this mini patio area. It's within sight distance of the kids' treehouse, but still tucked away a little. We laid down a pile of sand, leveled it with a rake, and then arranged some old patio stones to make a small patio area. We had a bunch of mis-matched and broken stones in a pile behind our house, but I really love how they look in this spot – it's so cottagey cute!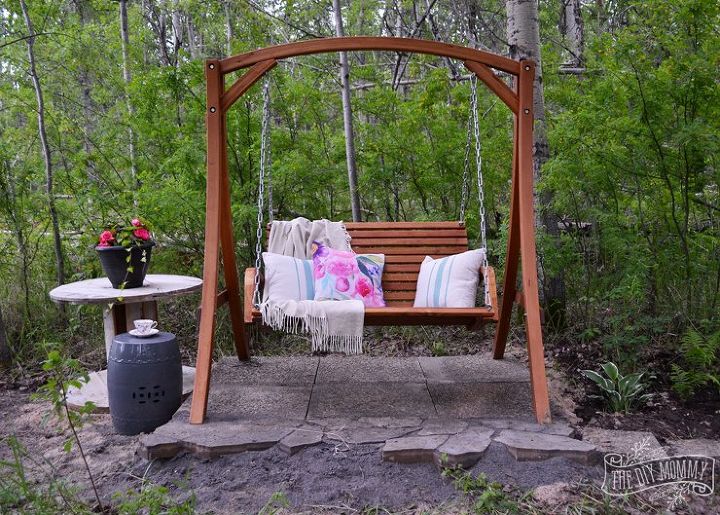 I found this gorgeous wooden swing at The Brick, and I styled it with some soft pillows and a throw.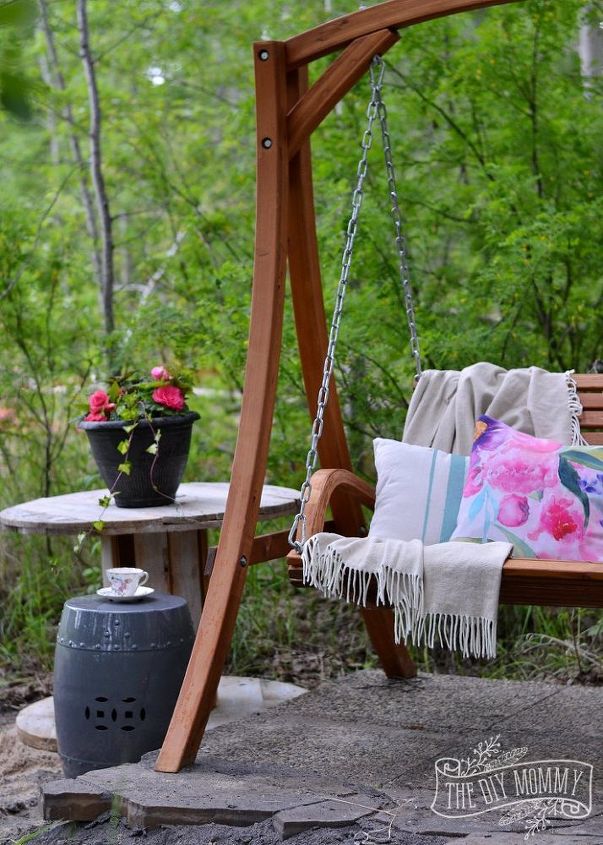 A recycled electrical spool and a little metal accent table serve as spots for drinks and plants.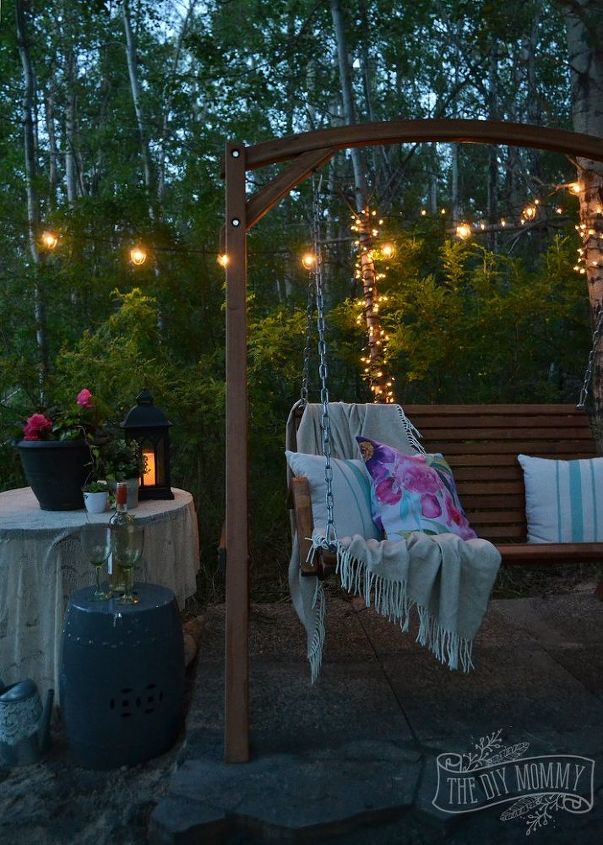 At night, this spot transforms into a romantic getaway for the hubby and me! I wrapped some twinkle lights around the nearby trees and arranged some lanterns to give the secret garden retreat a gorgeous glow for the evening.
For more photos, sources, and details, please visit my blog post.
To see more: http://thediymommy.com/a-secret-garden-swing-retreat/