Ever since our stone patio was built I've been wanting a pergola added over the curved wall. My hubby wasn't sold on the idea since it didn't provide immediate shade to the area. But when I showed him some pictures of what it might look like, he became interested. Coming up with a plan proved to be a bit difficult. We searched the internet looking for pictures of pergolas built over low curved walls and didn't think that would be hard to find, but it was. We ended up designing our own and the company we finally settled on was willing to do whatever we wanted (for a price). In the end, we have something simple, but striking and reasonably priced. It has become a decorative feature that enhances the look of the patio.
For complete info on how the pergola came together visit: http://purplehuesandme.com/2013/05/pergola-transformation.html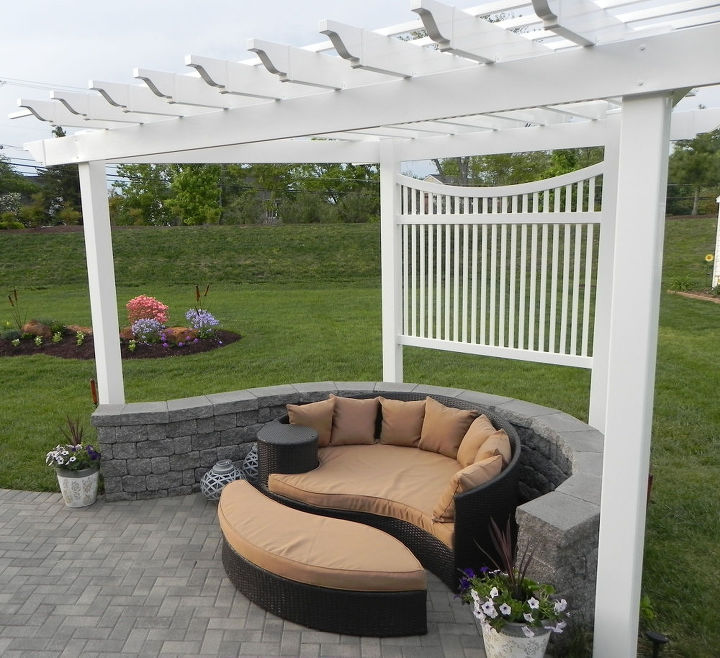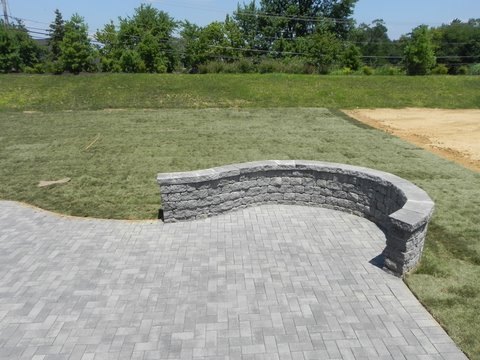 BEFORE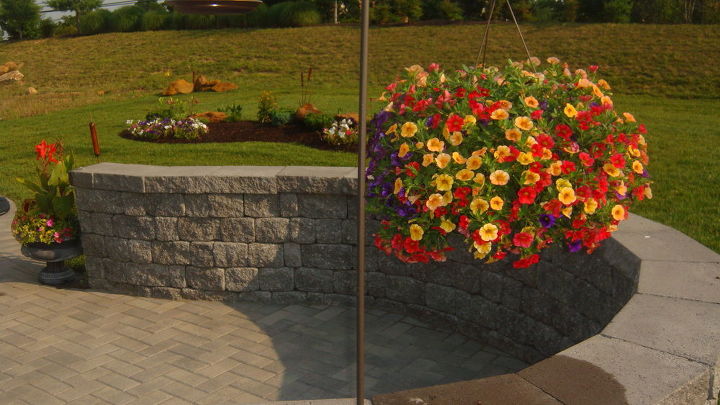 Work begins with inserting columns . . .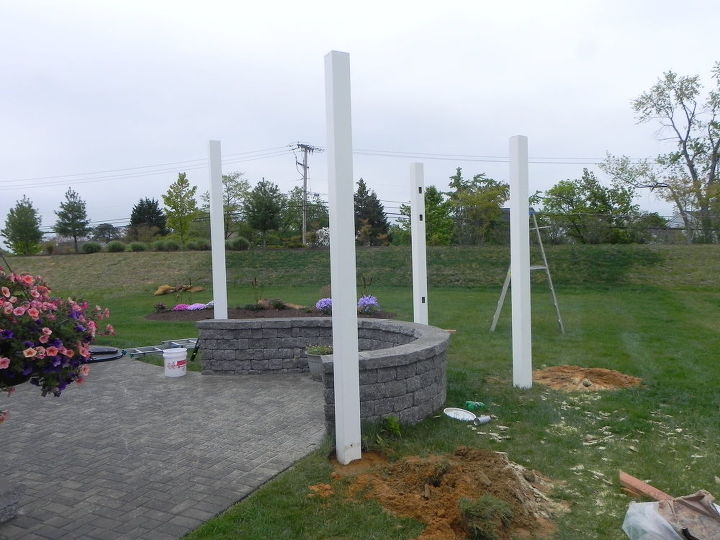 Adding decorative panel . . .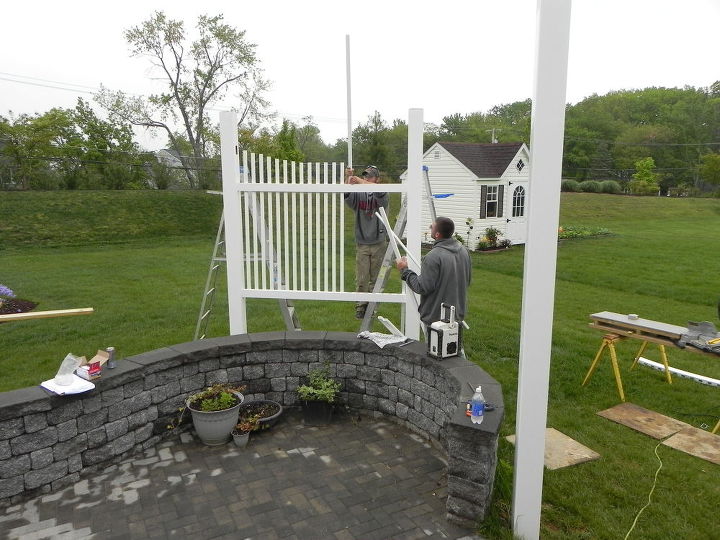 Support beams and rafters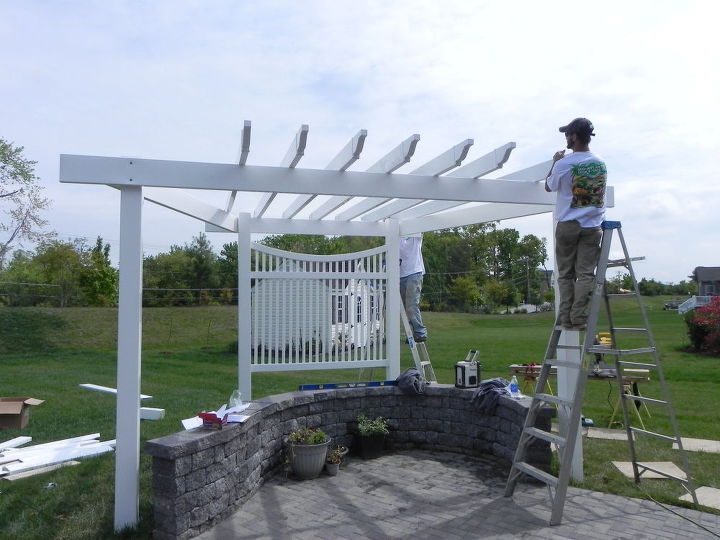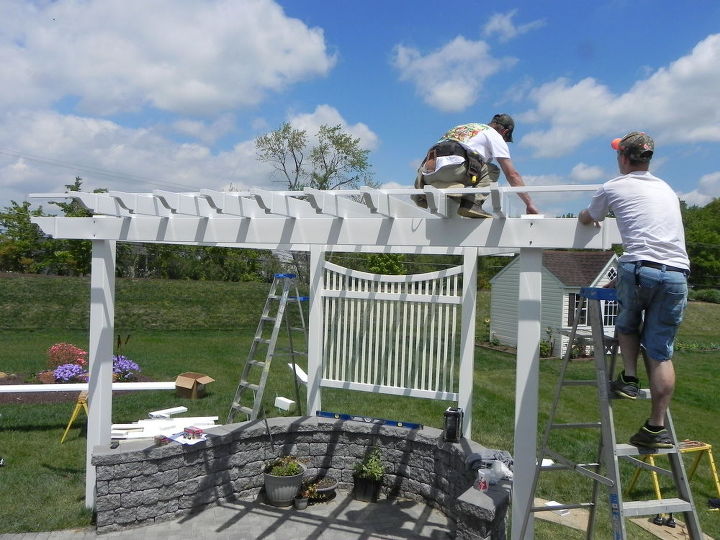 And completed: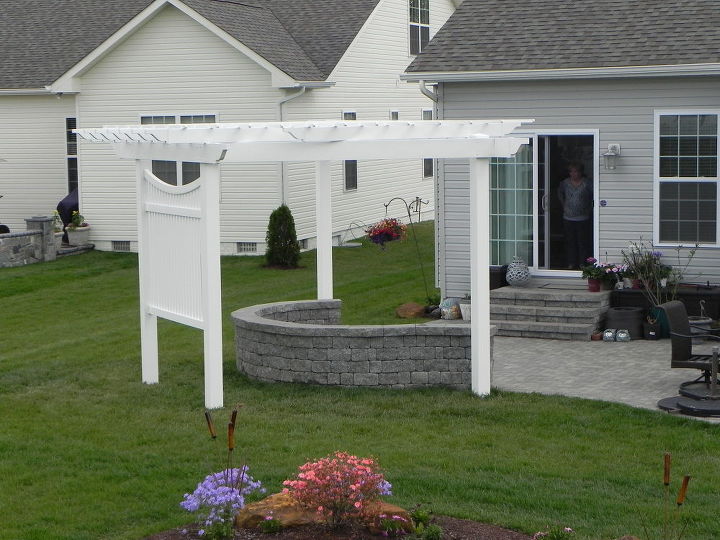 AFTER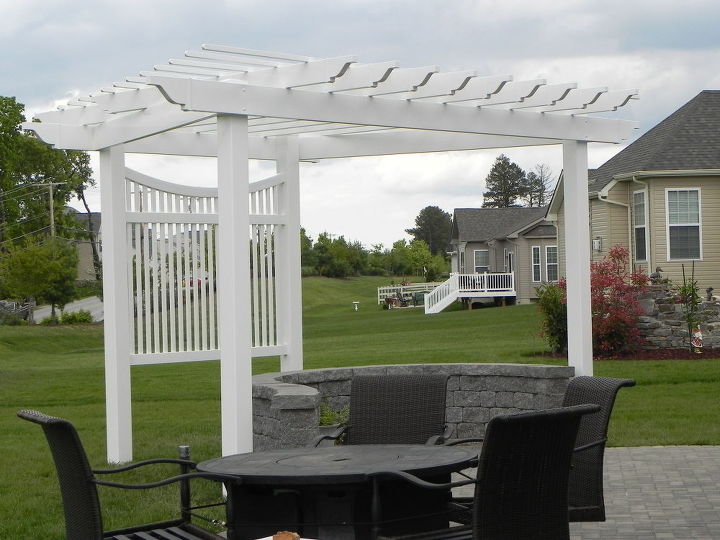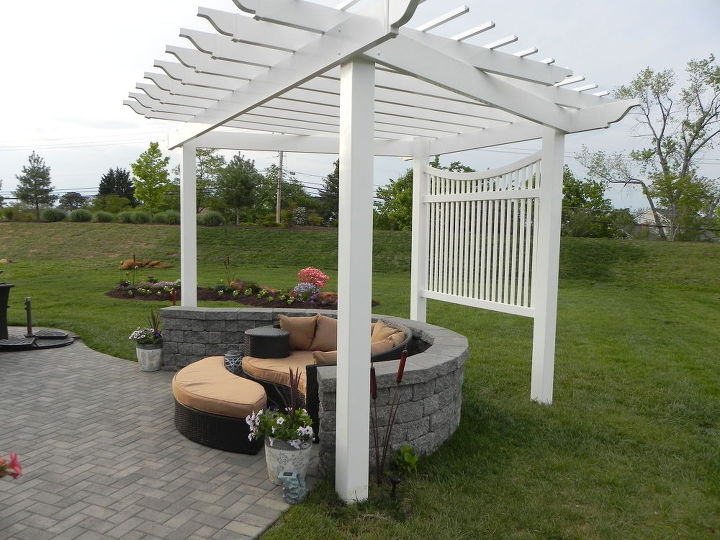 I love the look and feel that the addition of the pergola creates. It really has transformed my patio.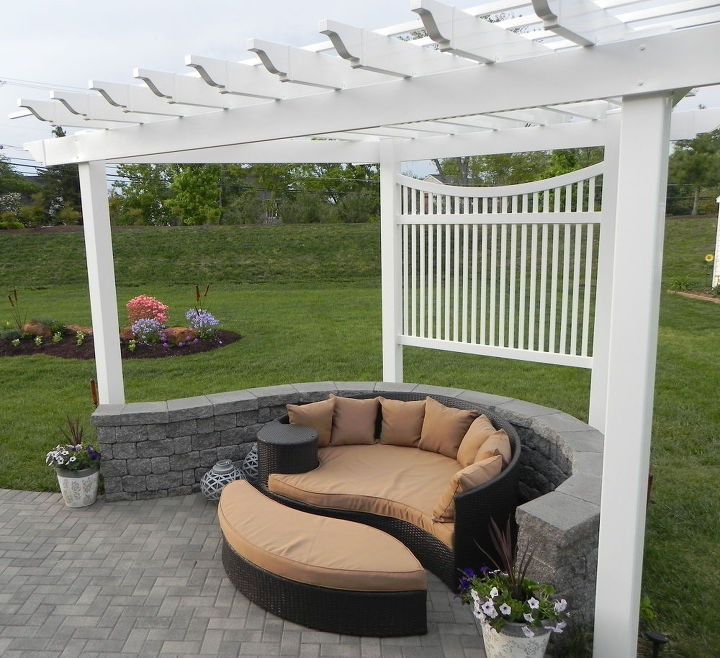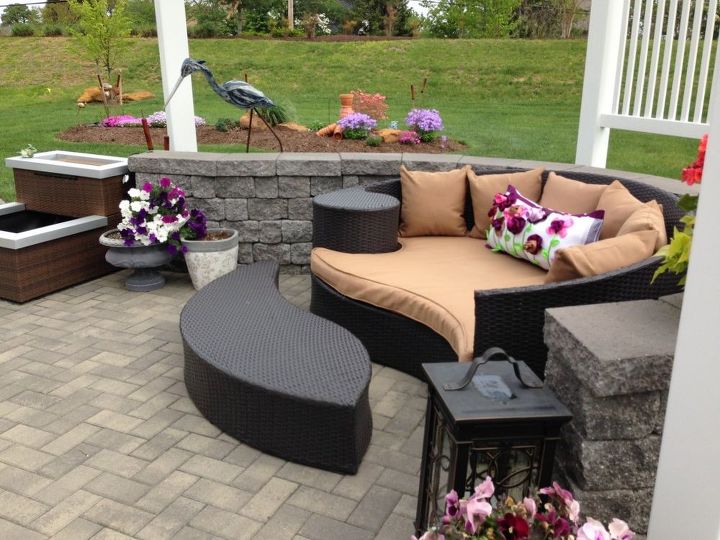 #pergola#curvedpatiopergola
To see more: http://purplehuesandme.com/2013/05/pergola-transformation.html