My hubby raised his eyebrows when I picked up this table covered in mold. There was a day he would have done a lot more than just raise his eyebrows, but hubby's get used to our picking eventually. Besides, it was only $3, and when I ran my finger over it, the mold seemed to wipe right off. Plus, even though it was a scary sight, it was sturdy darn it!
Cost: $3 Difficulty: Easy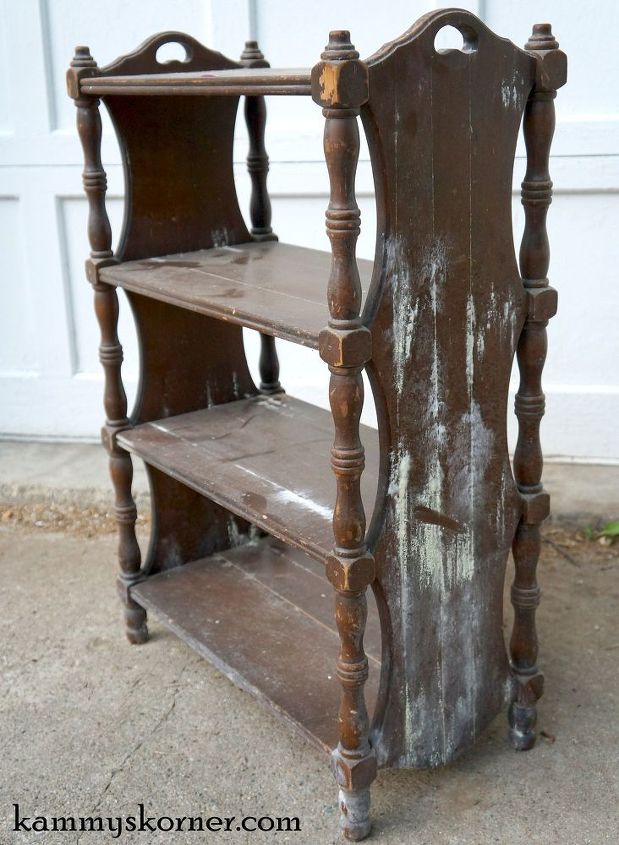 I mixed some bleach and water in a spray bottle, sprayed it down and gave it a good scrub. Then I sanded/scraped all of the old varnish off the top so that I had nice bare wood to work with.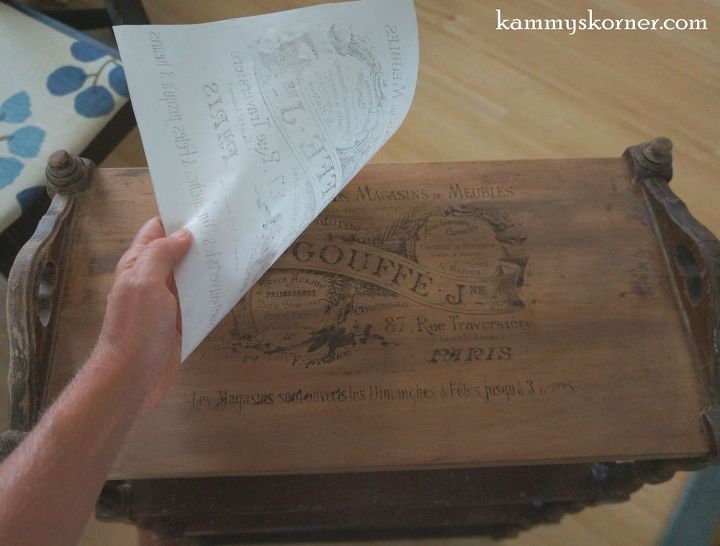 Then I found a french graphic that I loved on www.thegraphicsfairy.com and printed it on to the waxy side of some freezer paper. Make sure you do this in an inkjet (not laser) printer. I shared how I did this on another hometalk post a couple months ago. You can visit my blog for more in depth details and photos on this process. I use a spoon to rub the ink onto the wood.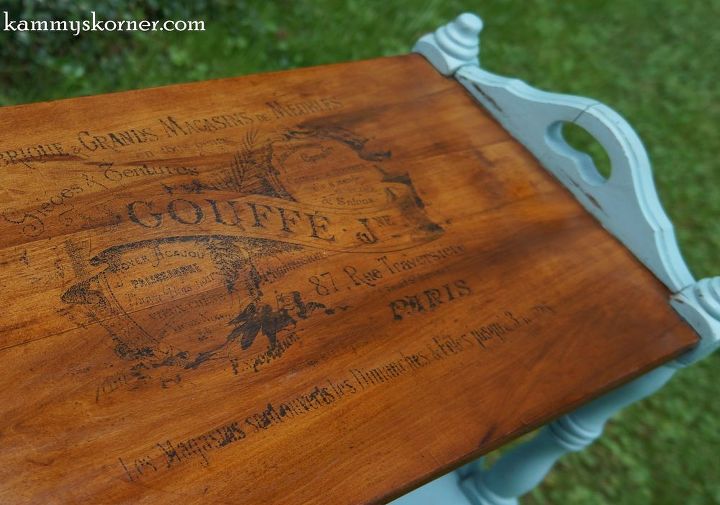 Once the image is transferred, I put a coat of polyurethane on top and painted the rest of the piece with chalk paint. Since I wanted a shabby chic look, I took my sander to the edges to distress it and make the wood peek out. I love how this little table was saved from it's miserable moldy existence! To see more of this project, be sure to visit my blog!
To see more: http://www.kammyskorner.com/2015/09/easy-graphic-transfer-tutorial-on-wood.html