We are officially LIVING in our new house and we could not be happier! The projects have only just begun, and I'm so excited to be sharing my first one in our new house. It's no secret I've always been a fan of wainscoting, so I knew I wanted to do something to the walls in our new house.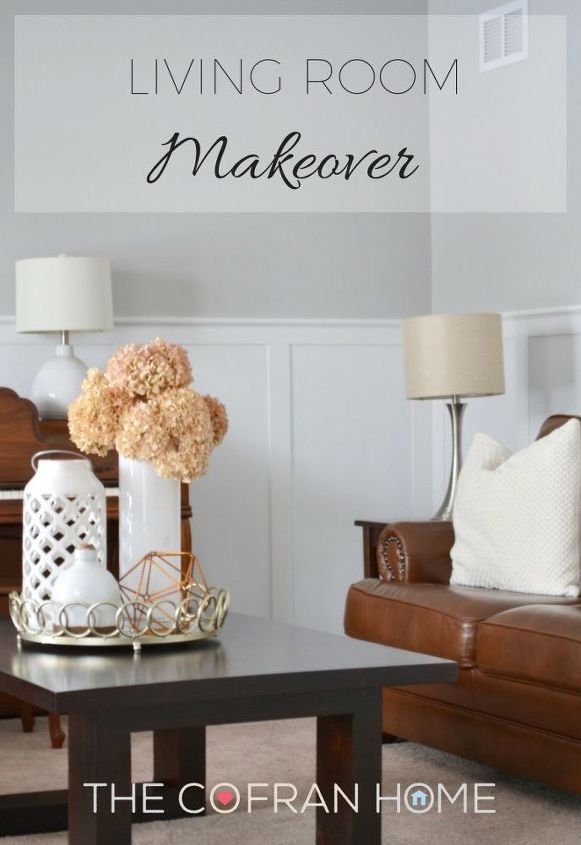 We went with the traditional wainscoting in our old house, but I wanted to do something a little different for this house. I decided to go with board and batten since I wanted it to feel younger and a little less formal. So without further ado, I give you the "before" picture…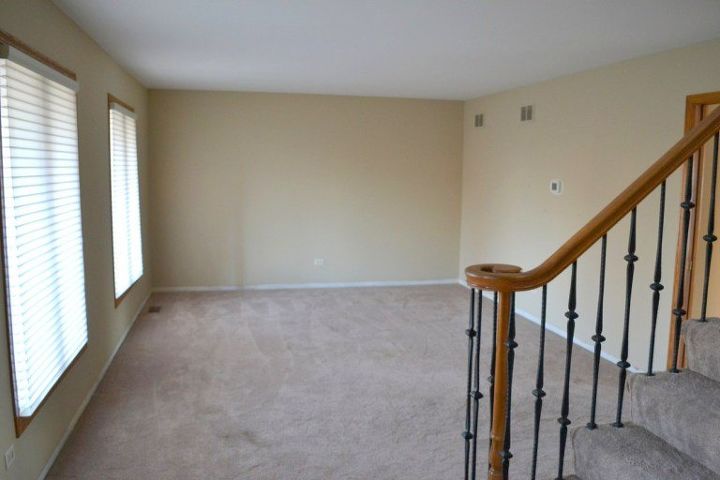 All the trim in the house was oak, so the first thing we had to do was paint it. We replaced the base trim with new, but the rest we just painted. We used Sherwin-Williams Pro Classic Interior White Paint for the base trim, the trim around the windows and the board and batten.
Here are some progress shots of the board and batten.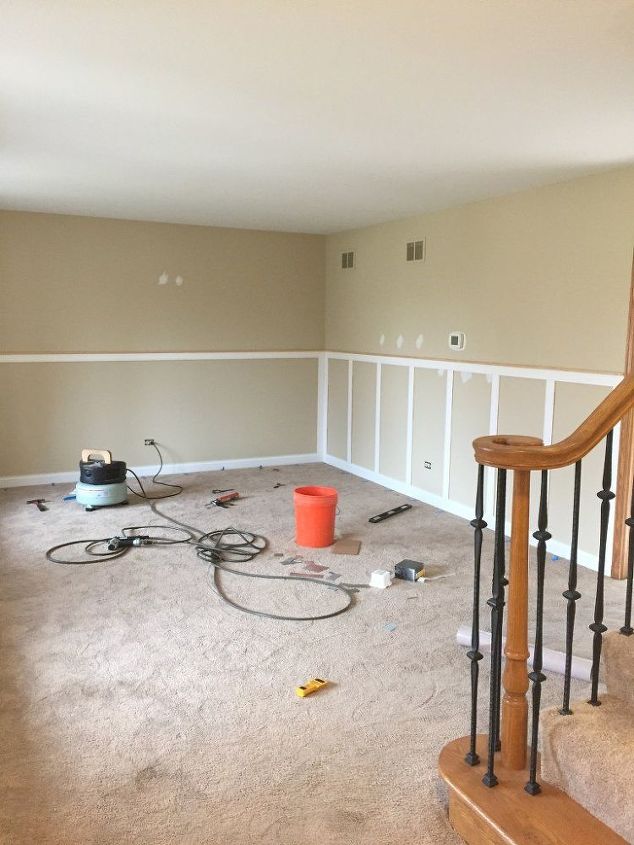 The boards are 3″ wide and 1/4″ thick. They are spaced about 18″ apart.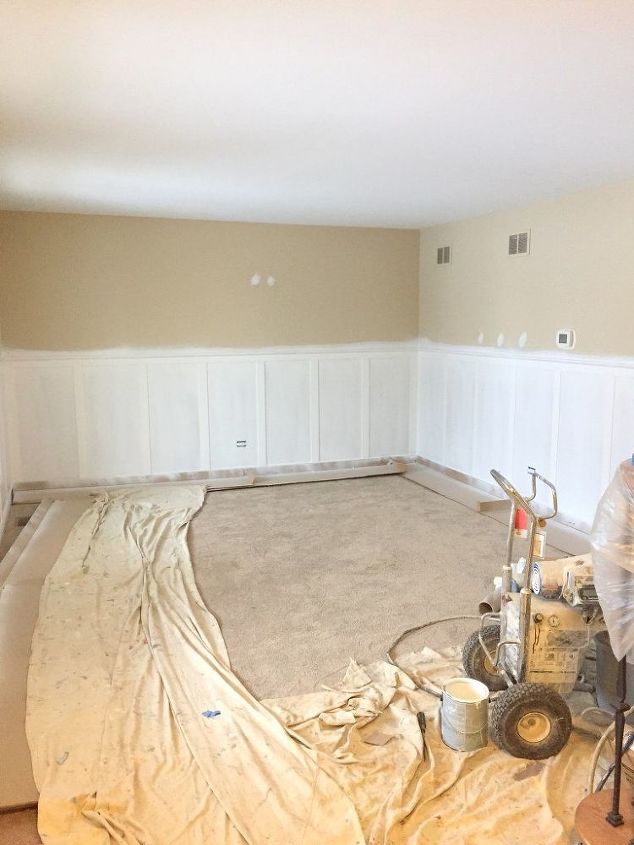 The walls took 2 coats of paint to get them looking perfect!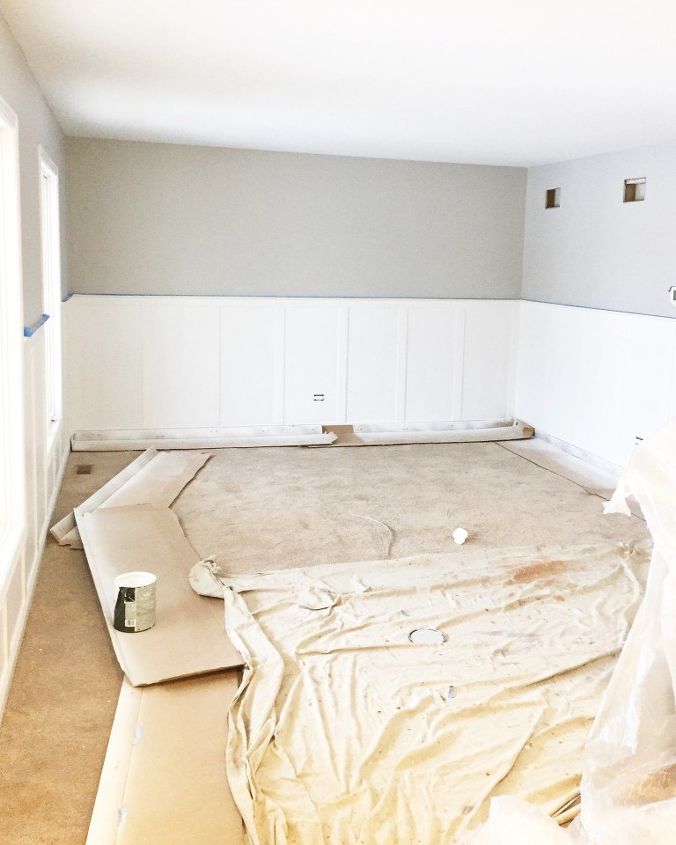 I picked Sherwin-Williams Light French Gray for above the board and batten and I have major heart eyes! I love love love the color.
And here's how the room looks now!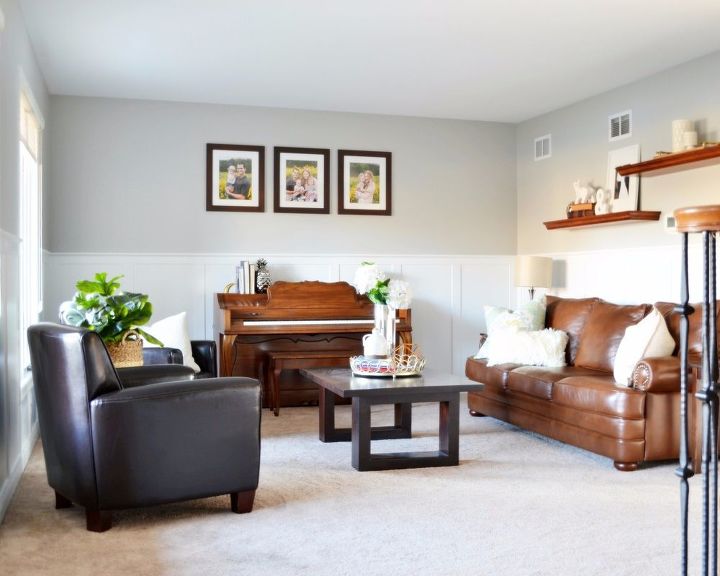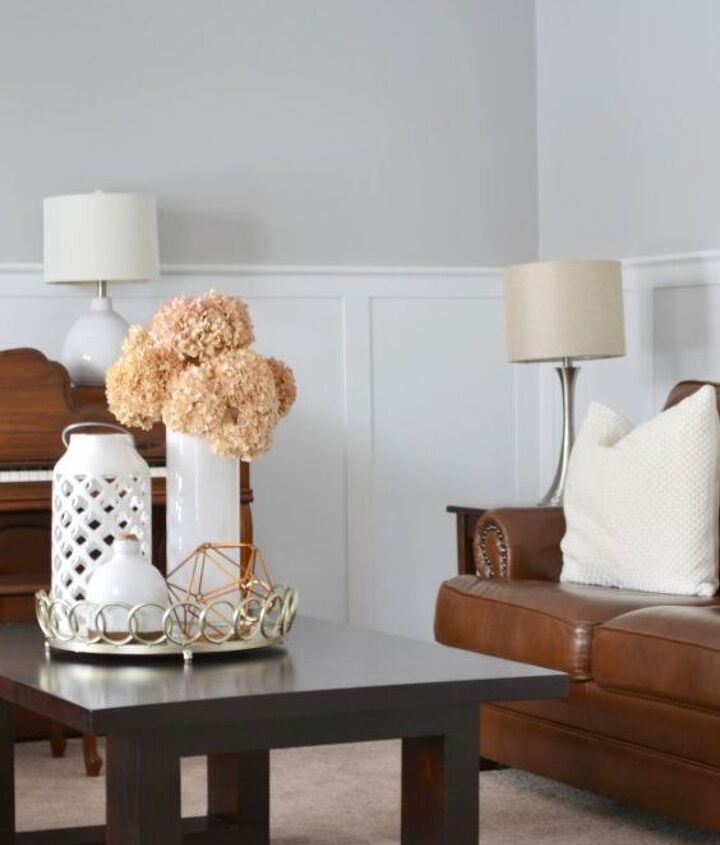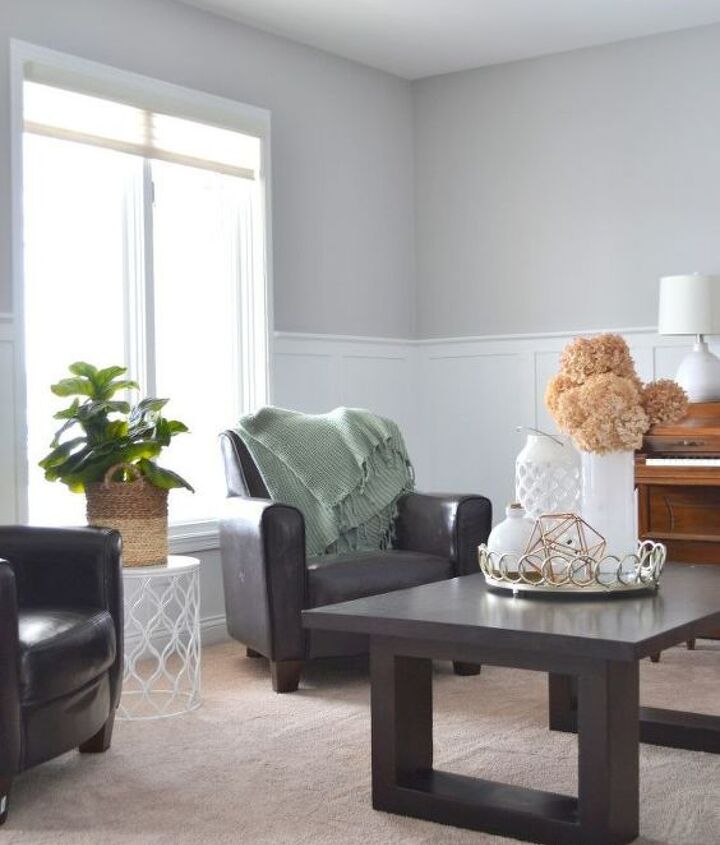 I am also absolutely in love with the way the white and gray brighten up the space. It feels like a totally new room and it makes me so happy!
We are thrilled to be able to check one project off the list to start making this new house our home, and are eager to do more!
If you want to see more DIY projects and Home Inspiration, be sure to click the link below and "Follow" along to get them sent straight to your inbox!
To see more: http://thecofranhome.com/2016/12/16/living-room-makeover/