Our creative customers are THE BEST – and we love seeing all of the Modern Masters projects shared with us via our different social sites. We stopped in our tracks when Jennifer Gibson started sharing images of a room she was working on. With a 25 year career in medical sonography, her creative side came roaring out in full force when she decided a turquoise gem look for her studio floor. Metal Effects to the rescue!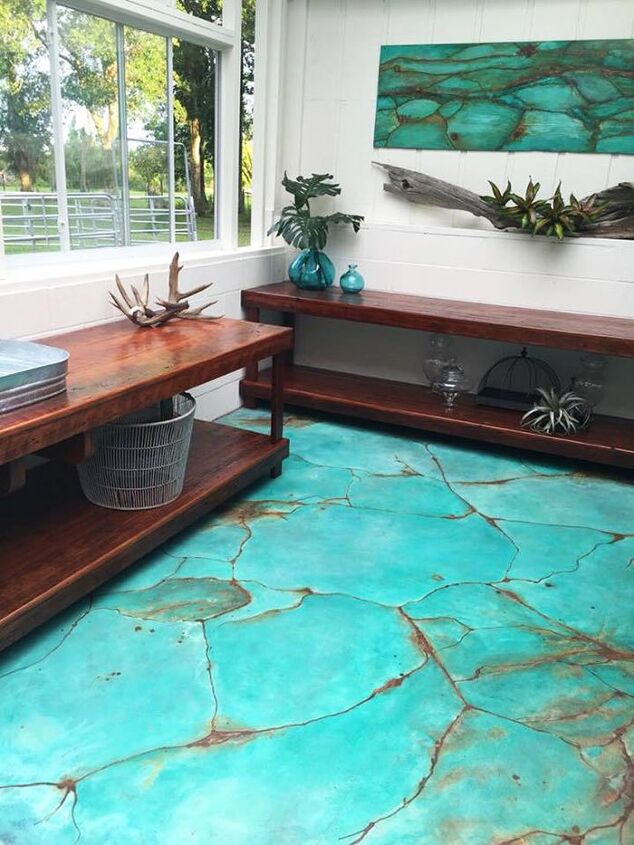 Jennifer began with a clean concrete floor and then applied two coats of the Metal Effects Primer. The Metal Effects Primer is especially designed to be used with our Reactive Paints and Activators in order to block the Patina Aging Solutions & Rust Activator from reaching the surface.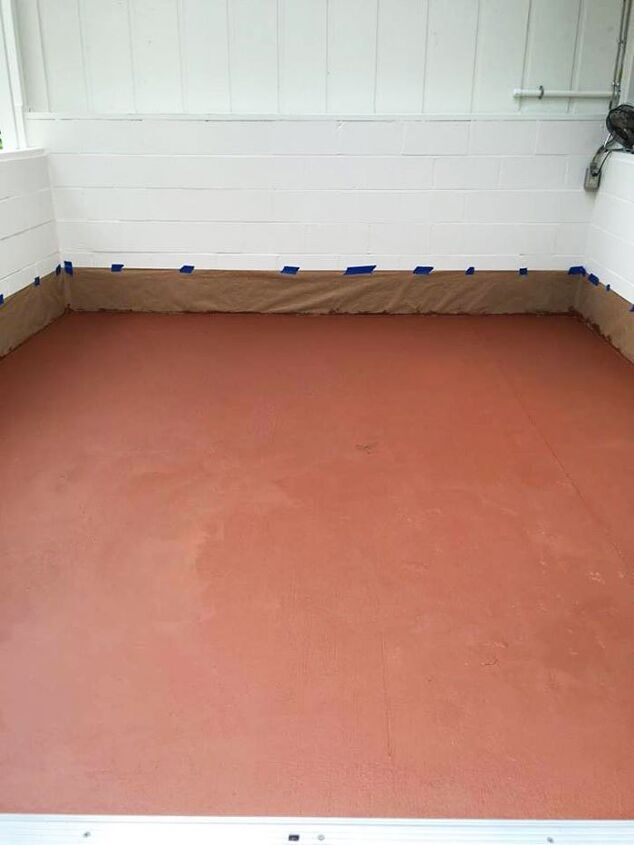 Jennifer then began layering the Metal Effects Reactive Metallic Paints and Patina Aging Solutions and Activators until she achieved the turquoise gem look she wanted. She finished the floor with the Permacoat Xtreme topcoat. She shares, "I put roughly 18 hours into this spread out over a ten day period. It was a lot of fun!"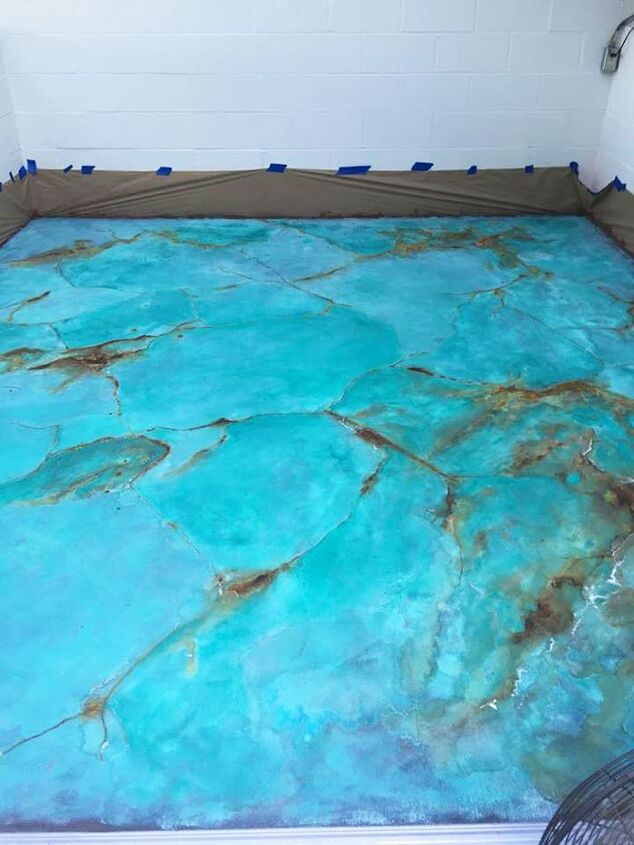 Did we mention Jennifer has two zebras? Their names are Zee and Zsa Zsa and they are adored members of the family. They supervised her project – and did a fantastic job.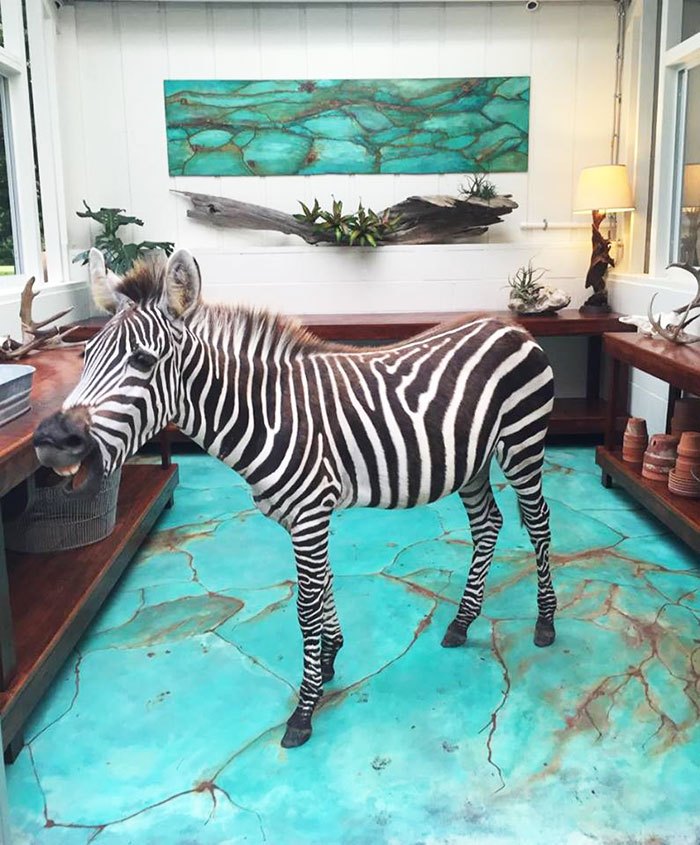 The wall art made of plywood was also given a patina finish with Metal Effects. Jennifer's friend Elise Gregory also helped refine her decor.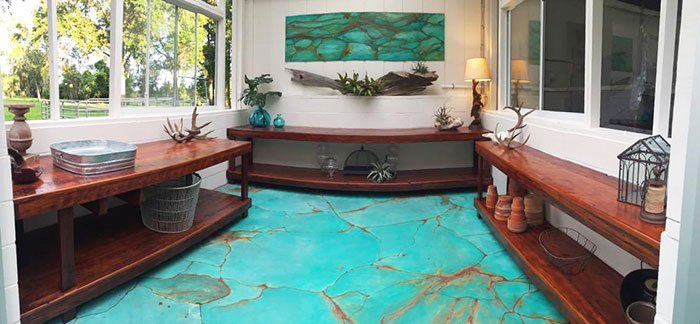 What does Jennifer think? "Thank you guys for the magical Metal Effects paints!! I really love my end results!! Since the floor was concrete and the wall art is plywood it really was a different painting experience for each one. This room feels so good and has such a great energy that its going to be really hard for me to want to do anything in it. Zee and Zsa Zsa love the room, too! Now…on to my next project!!!"
Something tells us all that Jennifer does is special. We can't wait to see what she dreams up. Click the link below for more on this amazing project!
Update: See Jennifer's how-to tutorial on creating this finish on wall art: http://modernmasterscafe.com/2016/07/22/metal-effects-wall-art-patina-how-to/
To see more: http://modernmasterscafe.com/2016/06/16/metal-effects-patinas-on-flooring/