The blinds in my kitchen have started looking rather insipid, and felt my window was in desperate need of a re-do.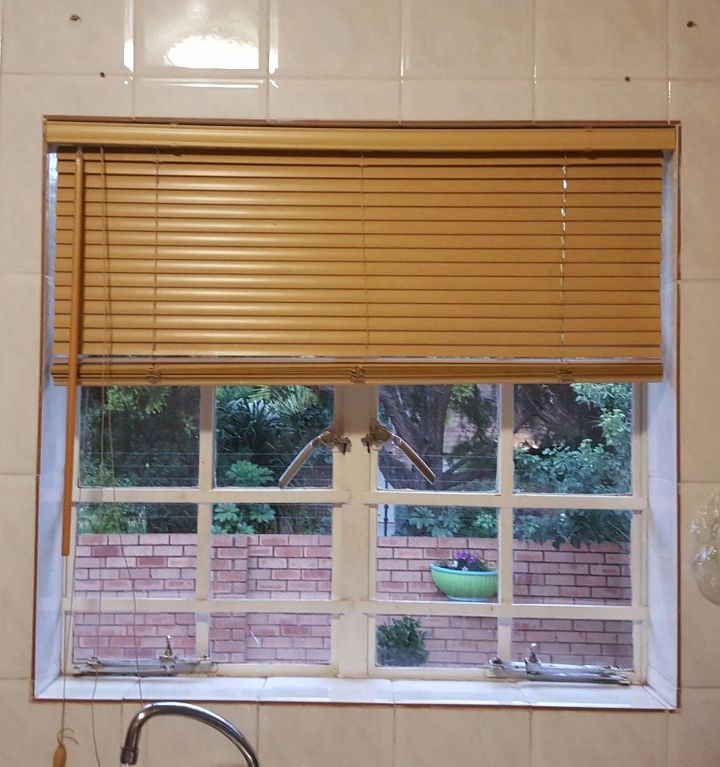 I looked around for material that would be appropriate for kitchen curtains with no success, but I found really beautiful kitchen cloths.

After a bit of planning I worked out I had enough to make "fake" blinds for the window.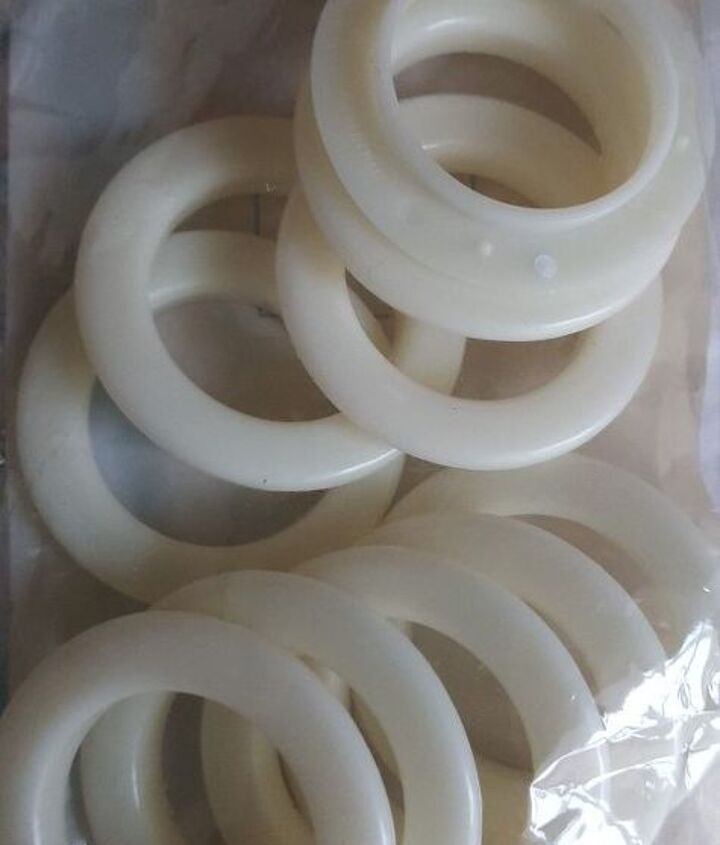 I bought eyelet rings, as I couldn't make any adjustments to the size of the cloths, so I had to work around that. Using them for the 1st time was far easier than I thought it would be. I sewed a "loop" around the top "blind" and slid a plank in. With 2 picture hooks at the back I could attach it to the top of the window. The eyelets allowed for a pipe in the Centre of the window.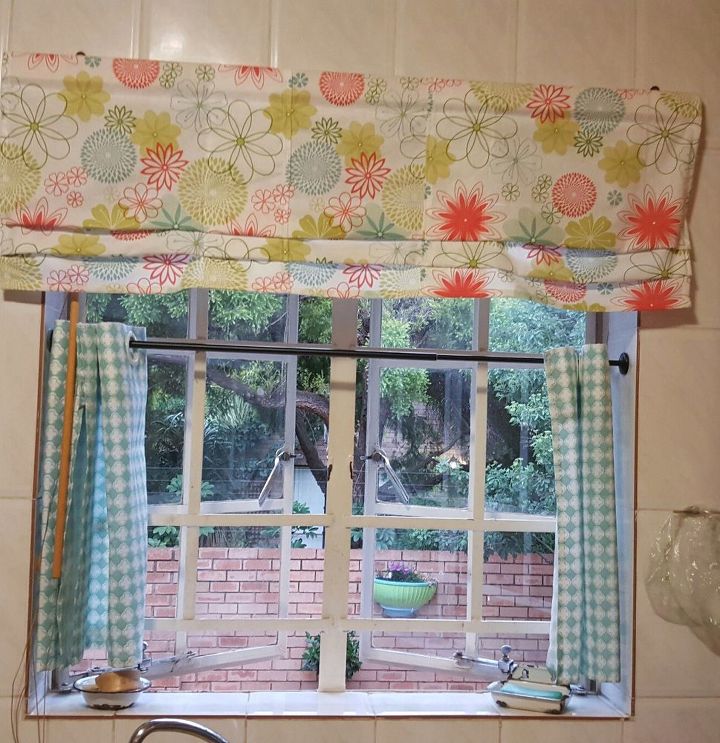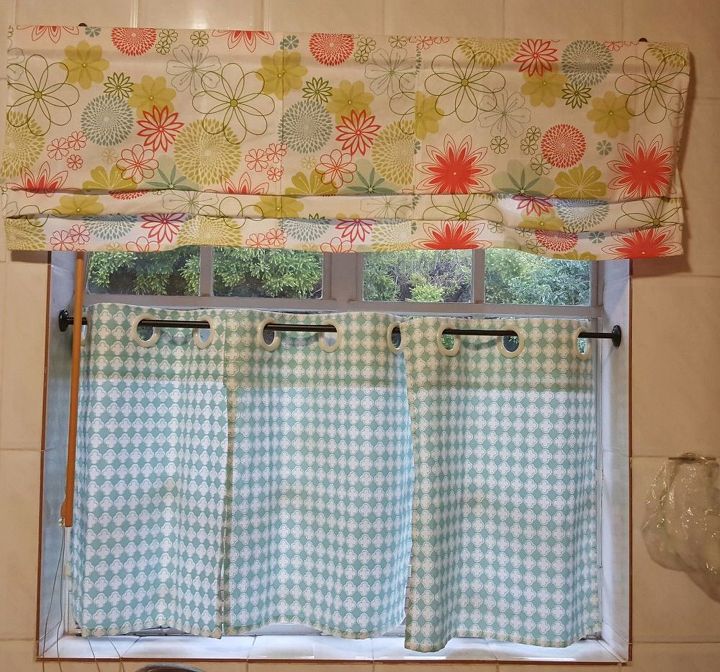 I sewed pleats into the top section to make it look like blinds.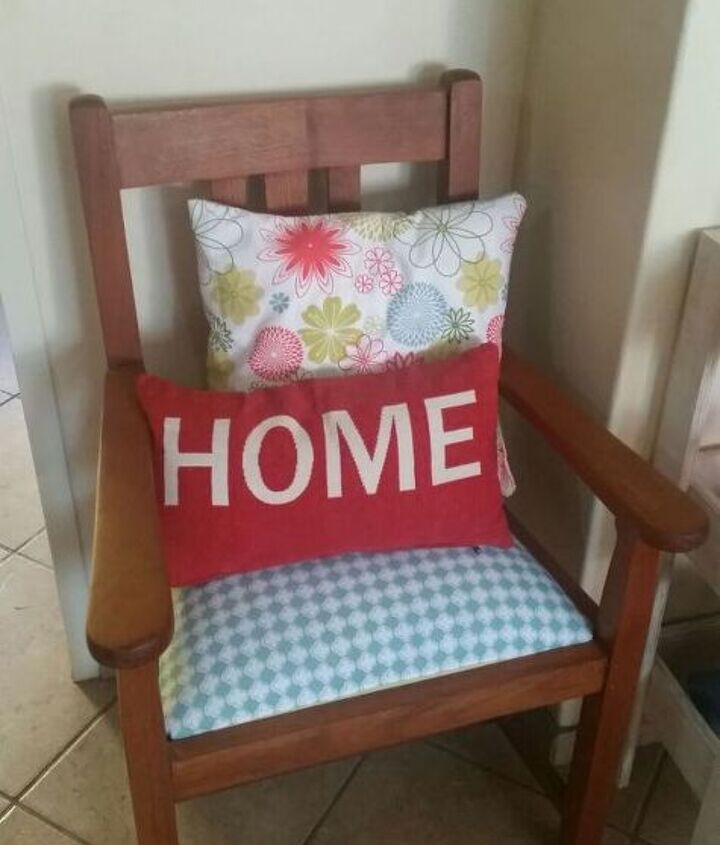 With the remaining 2 cloths I was able to recover my kitchen chair. In total I used 8 kitchen cloths. My kitchen looks so much brighter now
Material I used for this project:
Eyelets, 8 kitchen cloths, 1 x 1m pipe, 1 x 1m plank, 2 picture hook