Solar Lamp DIY – Add style and ambiance to your outdoor living with this easy DIY project. Light up your evenings on the patio.
I have been wanting to make a solar lamp for our backyard patio area for a long time. So, I kept an eye out for the perfect base to accomplish my goal. Luke and I stumbled upon a tall candlestick with a concrete base that we thought would work perfectly.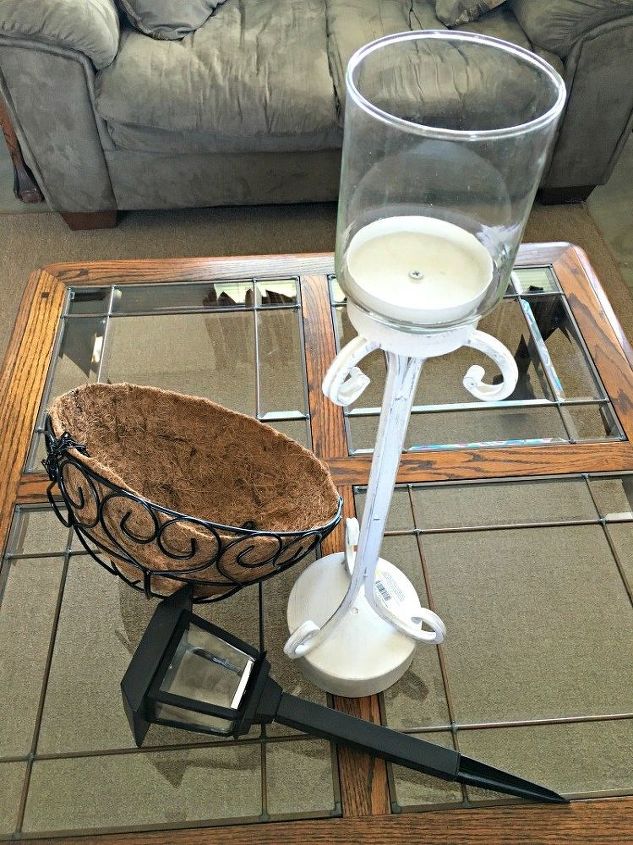 You will need a candlestick or lamp base with a heavy base to support the solar lamp outside in the breeze. a hanging plant basket, a solar yard lamp, and a long screw with a washer, spray paint, sandpaper, a couple pieces of scrap wood, and zip ties to complete our project needs list. You will work with these tools: a pair of vice grips, saw, miter box, and a drill.
The first step in our project was to assess our components and come up with a plan that would work the best to provide stability and durability. Make sure you measure everything, so you can be sure to have the proper length screw(s), etc. for your project. Having a solid plan helps the work go together faster.
Tools Needed: vice grips, saw, miter box, and a drill.

We removed the glass candle holder. We made a wood block to fill the space between the two metal pieces to give strength, stability, and support to our yard lamp and planter basket. We marked it with an "X" to find the center for drilling a hole for the screw.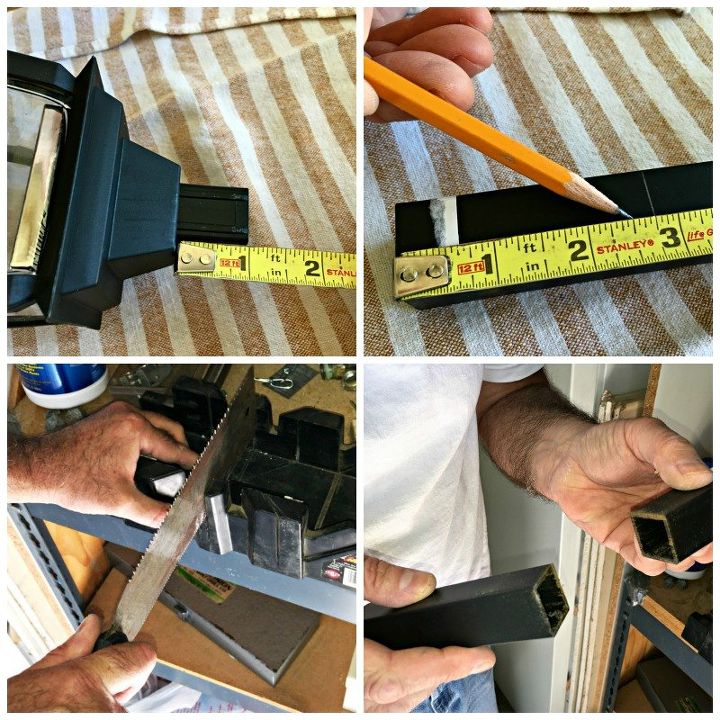 Take the stem off your solar yard lamp. Measure the stub on the lamp that the stem fits over. Then, decide how tall you want your lamp to be with the planter basket shade on it. Once you have the proper height, measure and cut the stem.