I took some old junk and look how awesome a little imagination turned it into a beautiful multipurpose piece.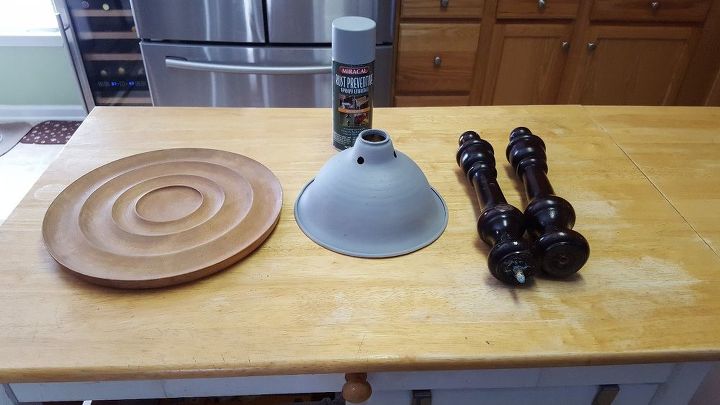 I had some junk pieces laying aroung in my garage and I got a brilliant idea. I had some top post pieces from my old 4 poster bed, an old wooden plate I picked up from a thrift store some years ago, and an old outdoor utility light shade.
I began by spraying the shade with dollar store grey weatherproof primer paint.