Guys this is an easy one! Before the door was plain white and had seen better days. Now, it looks fresh and ready to be the center of attention.Not only that but it is inexpensive and can be done in two nap times! What can beat that?
First I cleaned the door really well with soap and water. Then I gave the whole door a quick sanding, and concentrated on the spot where there was a knick in the door (ughh). I used a small rolling brush with 1/4 nap and rolled with the grain. Blue painters tape protected the door hardware and hinges. A quart is more than enough. I used "regal" Benjamin Moore paint in Kendall charcoal with eggshell finish. I usually just use the "ben", but for the door I spent a bit more money because of the traffic it gets. I waited 12 hours between coats, and applied two. The coverage is perfect, and it looks almost custom. Next, we replaced the door handle and have the trim around the door a fresh coat of dove white. It gives this area such a custom look, and really could not have been easier!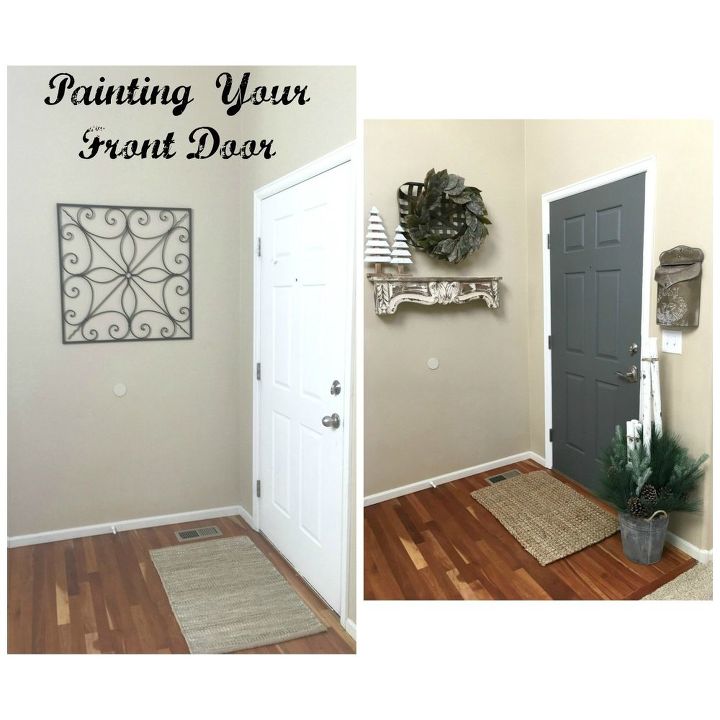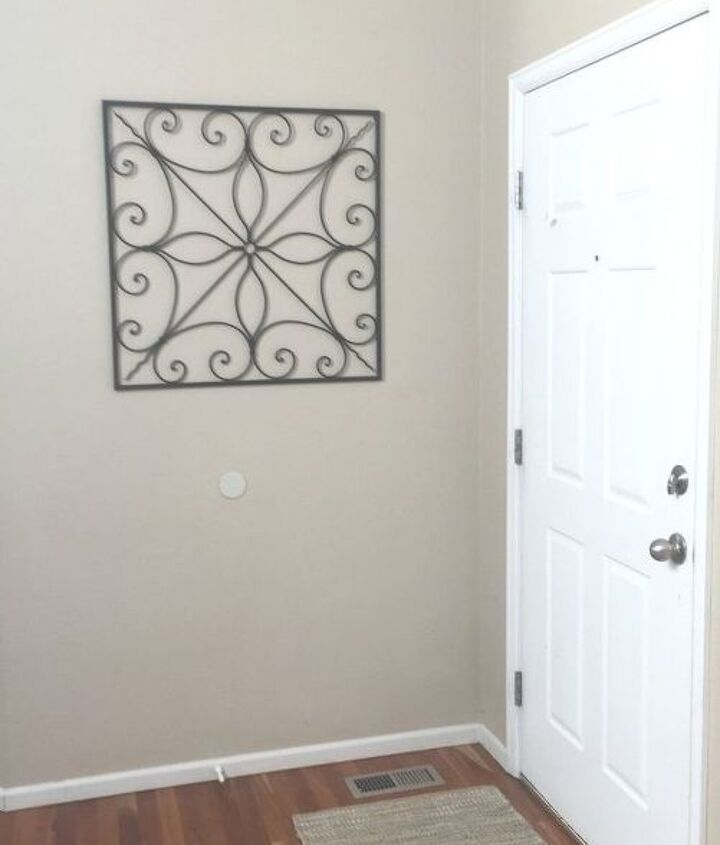 Before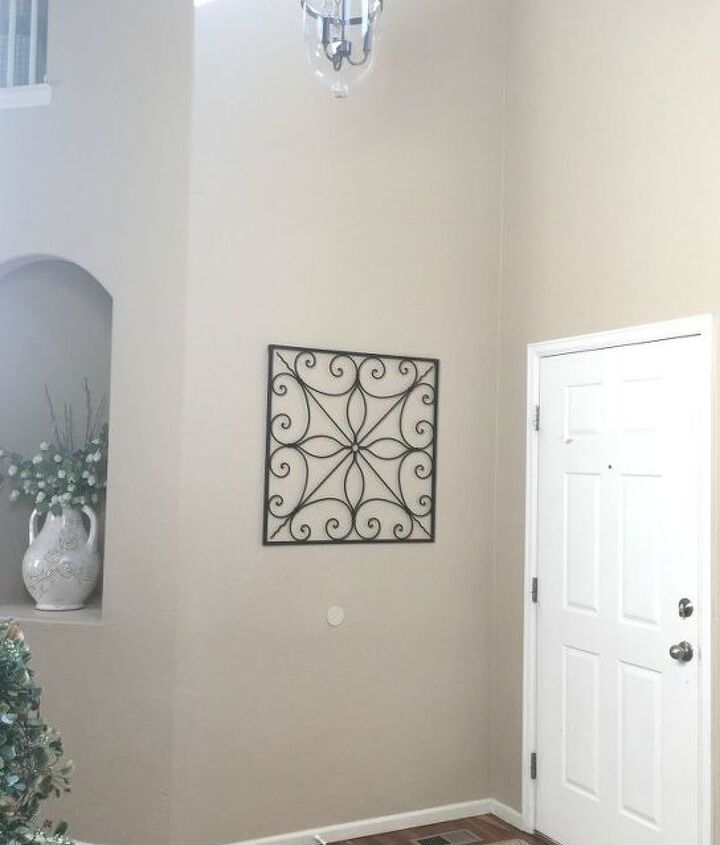 Before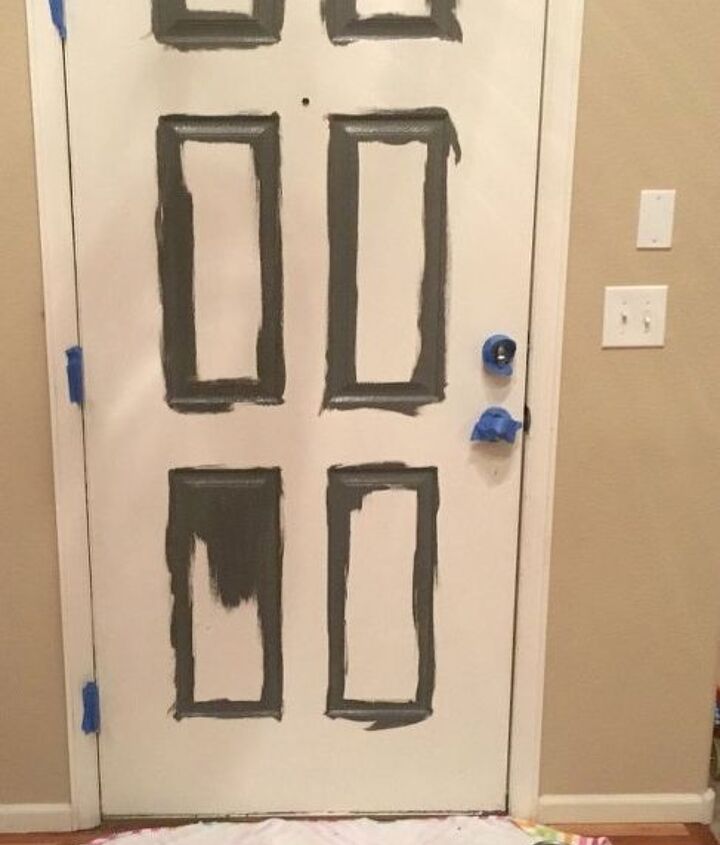 Painting the Door in Sections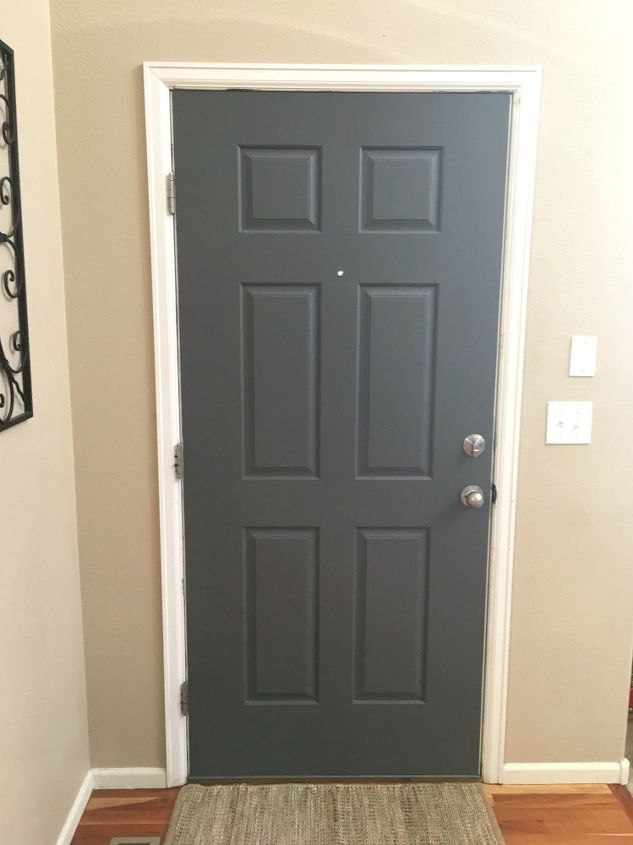 Before we changed the hardware, and gave the trim a coat of white paint.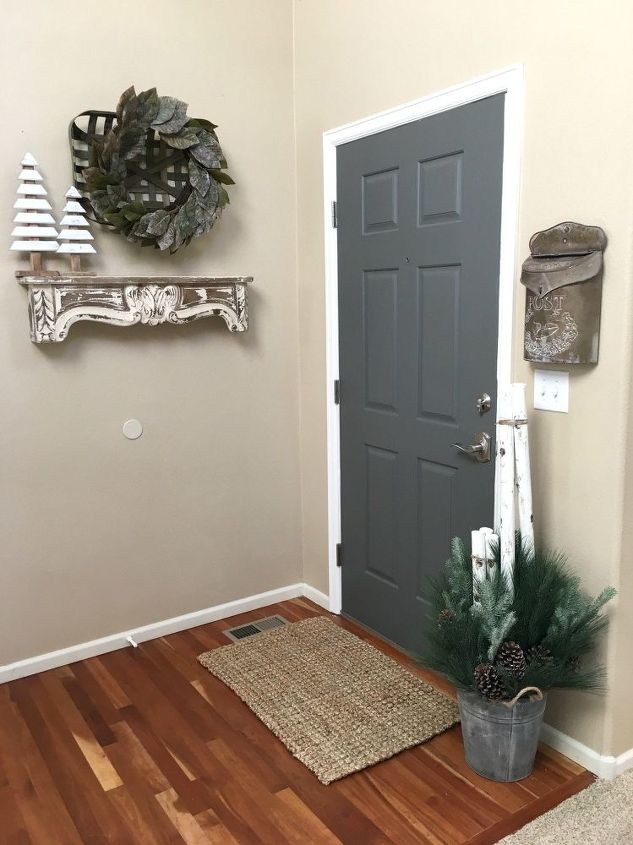 The door finished! Door hardware, fresh white paint, and new accessories
To see more: http://www.raisingrustic.com/frontdoormakeover/