If you need a place to rest your toothbrushes (or some pencils) than look no further! Rather than buying one of those old plastic cups, why not make one?! This piece works great if you are going for a clean geometric look. You can make any shape you want by simply taping cardboard together and pouring quick cement into your created mold. This is a fun and easy way to create a unique piece for your bathroom.
Time: 3 Hours Cost: $10 Difficulty: Moderate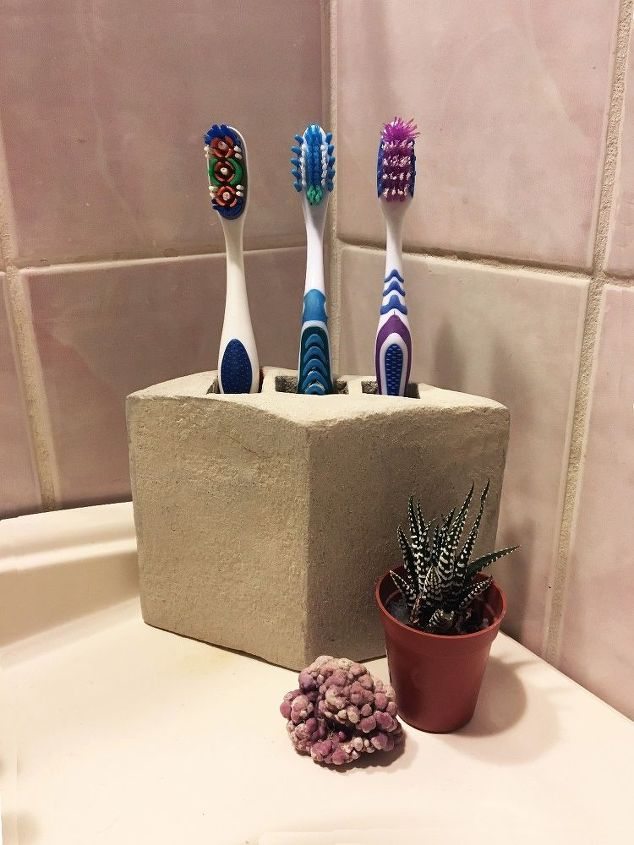 The great part about this piece is you can customize it in so many ways! You can make whatever shape you want, you can paint it or add some gold leaf (which I might end up doing)… the possibilities are endless!
The price listed is for the ENTIRE box of cement which you only use a super small portion of, so this really only cost probably $1-2.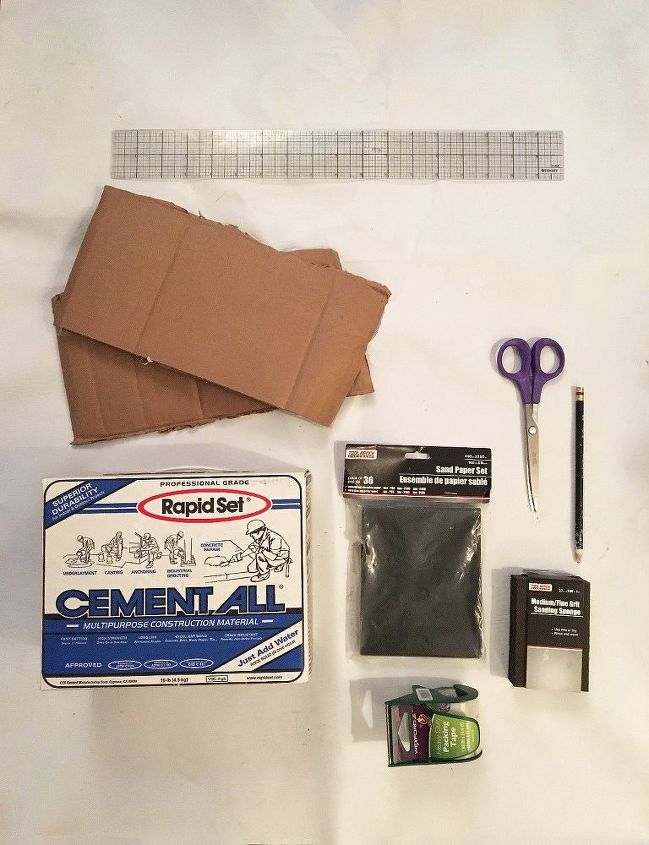 SUPPLIES:
-Rapid Set Cement
-Cardboard
-Scissors
-Sanding Block / Paper
-Pencil
-Ruler
-Cup for mixing (Not pictured)
-Box Cutter (Not pictured)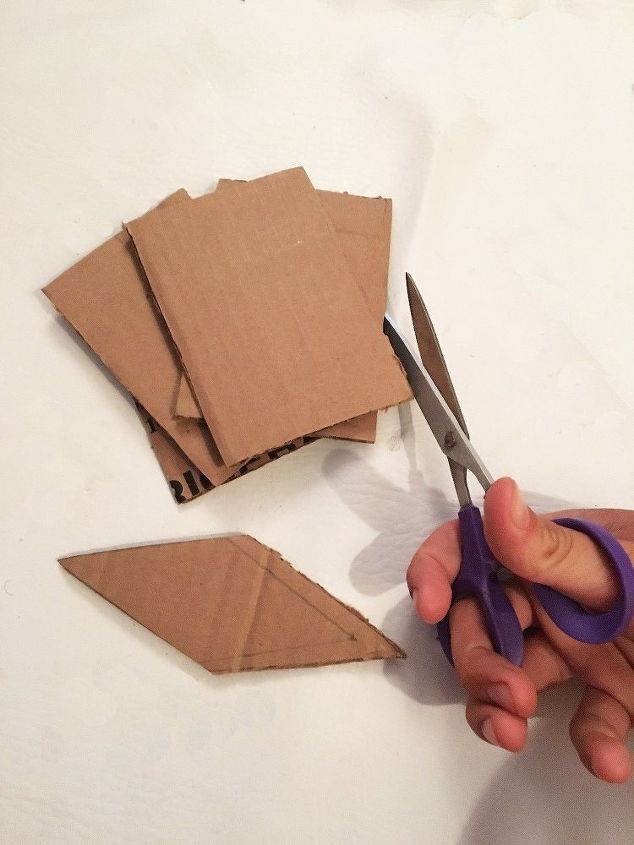 STEP 1: Cut out cardboard
Cut out cardboard pieces in your desired shape. I decided to make a diamond sort of feel so I cut out a bottom piece and 4 sides. The dimensions are listed below:
-Bottom Diamond – Length: 5.5″ / Height: 3.25″ / Sides: 3″
-4 Rectangular Side – Length: 5″ / Width: 3″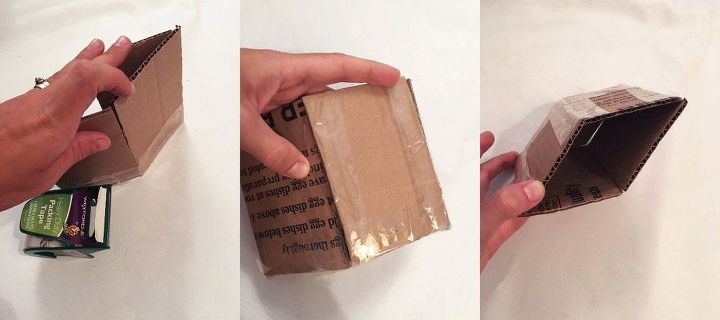 STEP 2: Tape the pieces to make a mold
Tape your pieces together so that you have a 3D mold for your cement to be poured into. Make sure there are no cracks between pieces so that your cement doesn't seep through.