Friends-this gallery wall post has been a long time coming. The wall you're looking at has been blank since we moved into this house–8 years ago this August.
What makes it tricky is 1) it's huge, and 2) it's both the staircase wall and overlooks our living room. Here's the before that I posted on Facebook last week…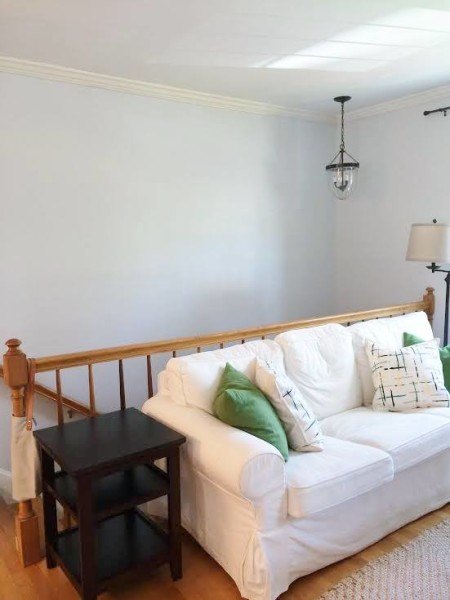 I got some great ideas from friends such as add wallpaper, stencil it or hang vintage window panes. I also was crushing on some pretty window pane mirrors from Target.
And while I love the idea of stenciling or wallpapering, I needed something I could change quickly as the mood strikes (as it often does).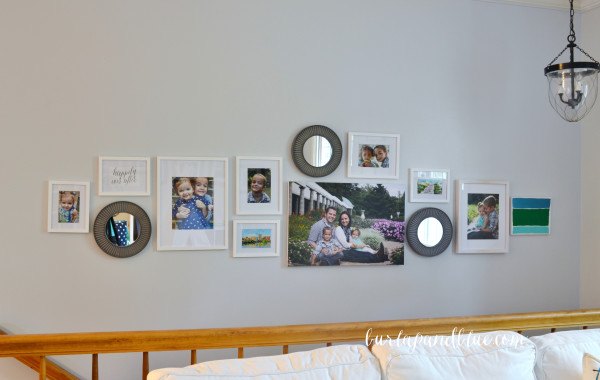 I ended up having a large canvas created of a recent family photo, and added this set of inexpensive, flat white frames.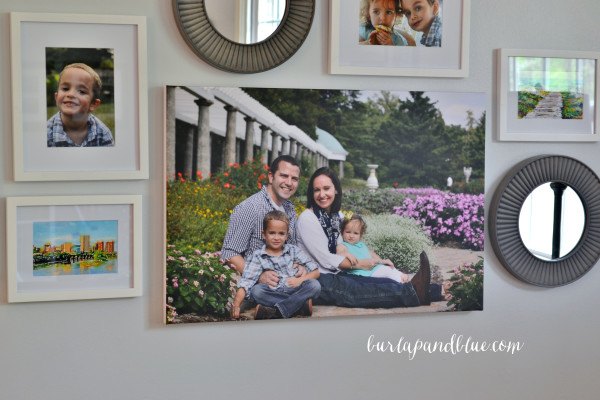 With the addition of some printable art that I change out seasonally, the wall quickly and easily came together.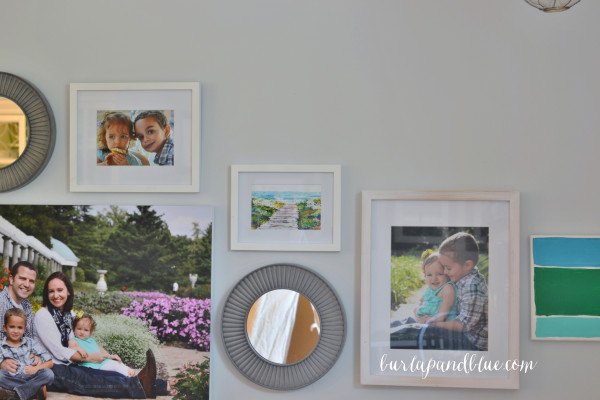 I cut templates for each frame/canvas out of brown paper bag, taped them to the wall where I wanted each frame, and started hammering in nails.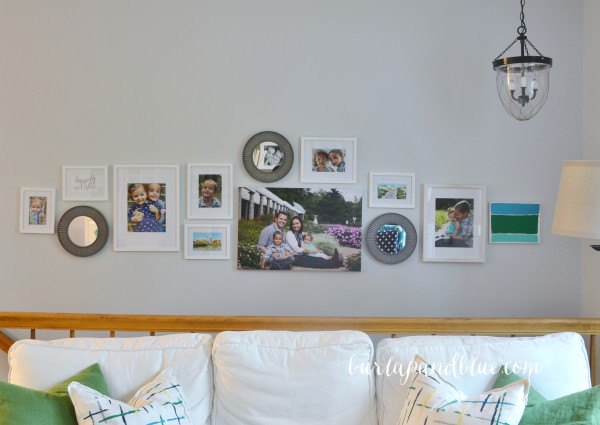 I love how this turned out! Thanks for reading all about my gallery wall…if you have a favorite gallery wall in your home, please share in the comments! Have a lovely day!
To see more: http://www.burlapandblue.com/2015/04/20/how-to-create-a-gallery-wall/