Cable Strap Storage Solution
It's more that just a cable strap, it's a great shape to hook into! All that's left is to identify the "hidden potential" space your can use this little helper!
Time: 10 Minutes Cost: $3 Difficulty: Easy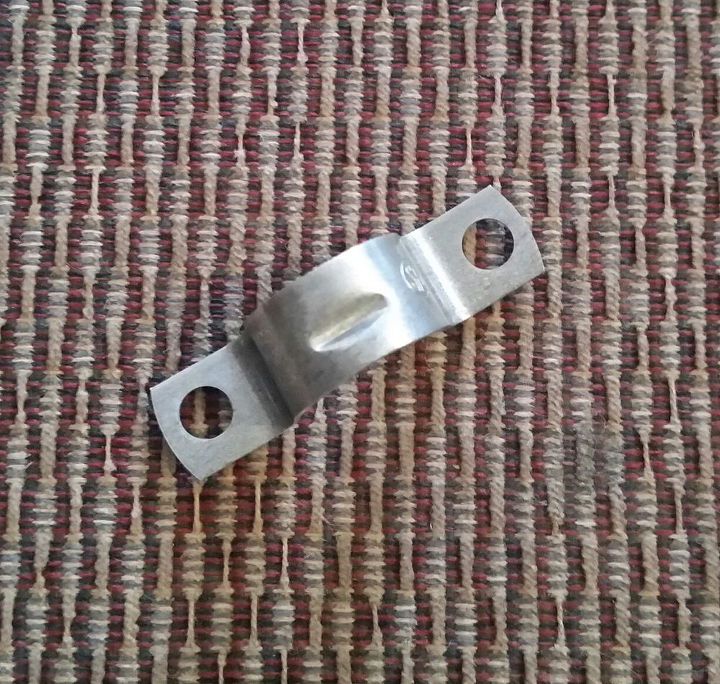 I was sure to pre plan the size of the cable strap I would need for the hangers I wanted to use for my identified "hidden potential" storage space.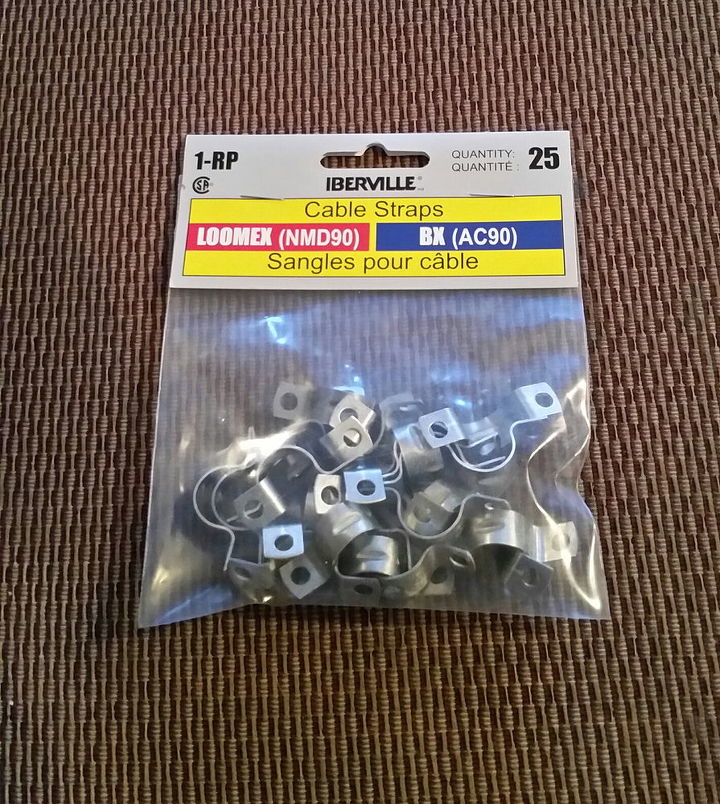 Here's my 'hidden potential' space!
…ooooh the find! The way my closet rod was mounted I have up to 6″ inches of room behind my hanging clothes.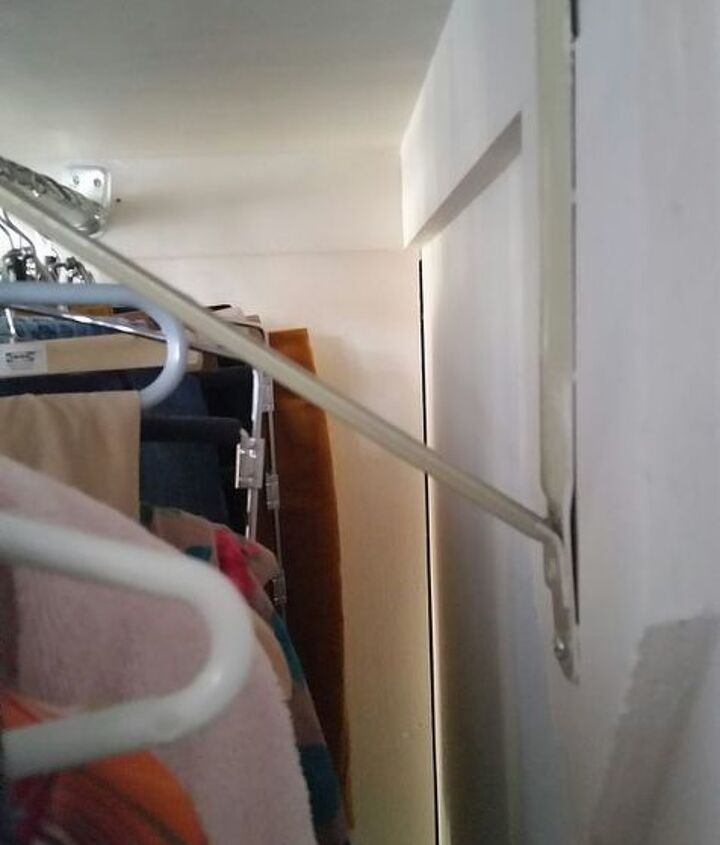 I covered the cable straps I used with duck tape…thought I had white duck tape laying around but this polka dot worked! I just like the idea of the clamps having a plastic like coating.
Just screw right through the "duck taped-up" holes. You should be mounting into a secure surface. In this case my upper shelf is mounted on wooden cleats which provided a good sturdy mounting board. If the space you're looking at does not have this feature in place, you can first mount a horizontal length of 1×2 at the correct height into your wall studs. Once your 'mounting board' is in place, you're ready to mount your cable straps onto that.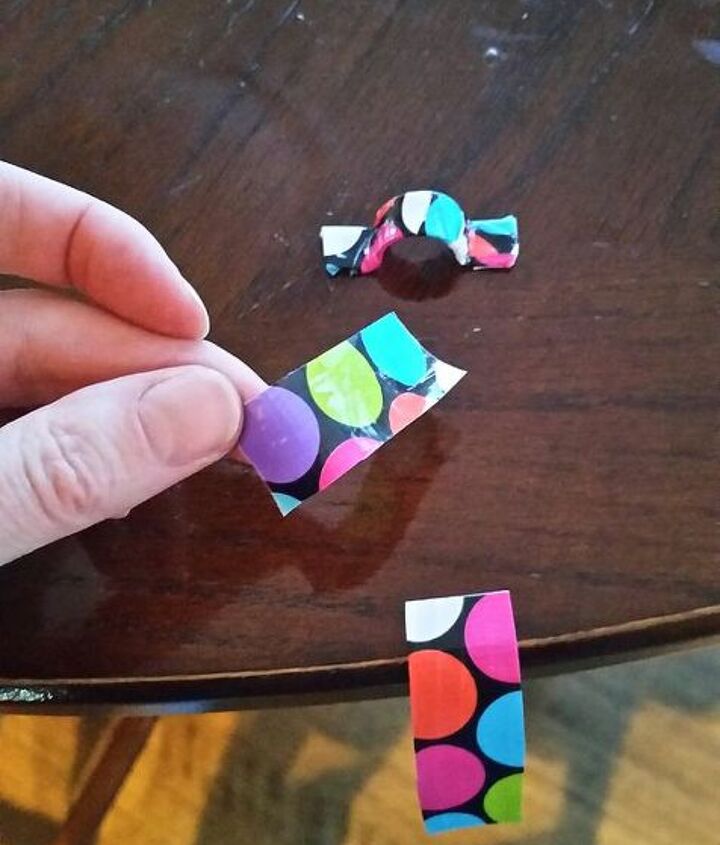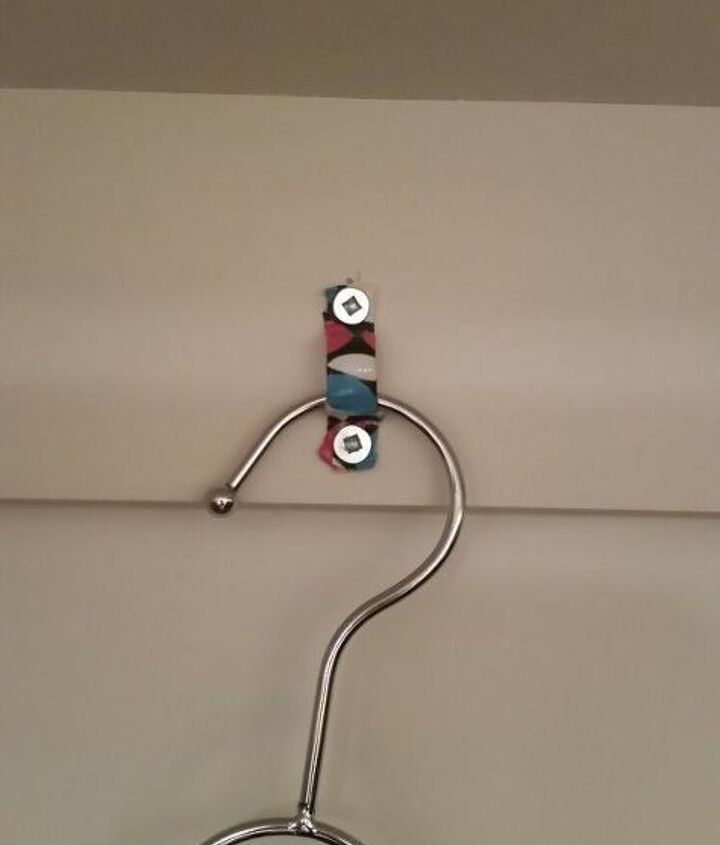 A great space for my scarf storage…when I move my clothes aside, they're all right in front of me. Formerly I had to try to swing the scarf hanger out to see what I had.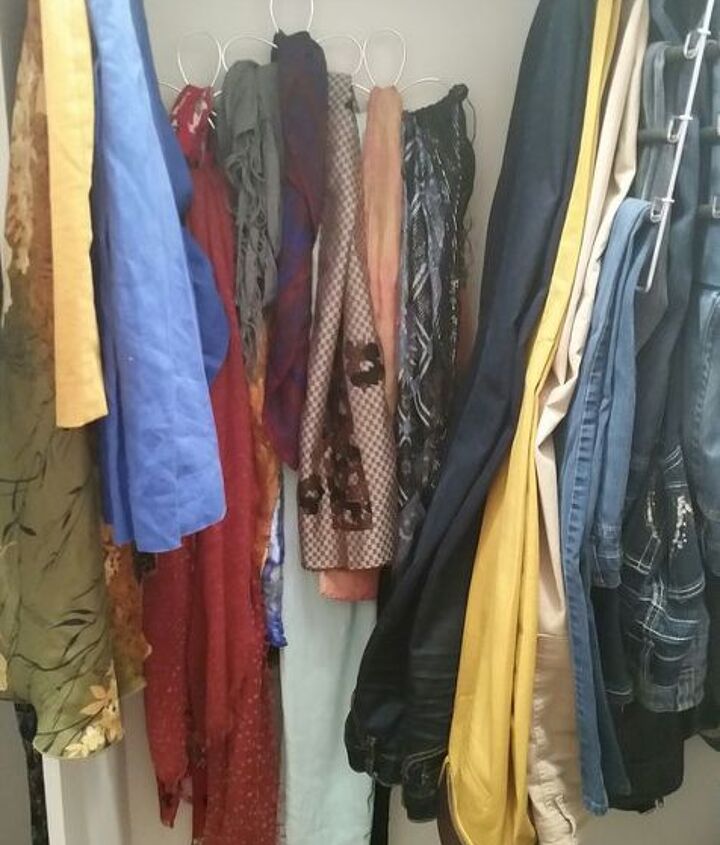 and purse hangers, I prefer the way they lay flat against the wall now. These purse hangers were purchased at Home Sense-a housewares store, from the organization department.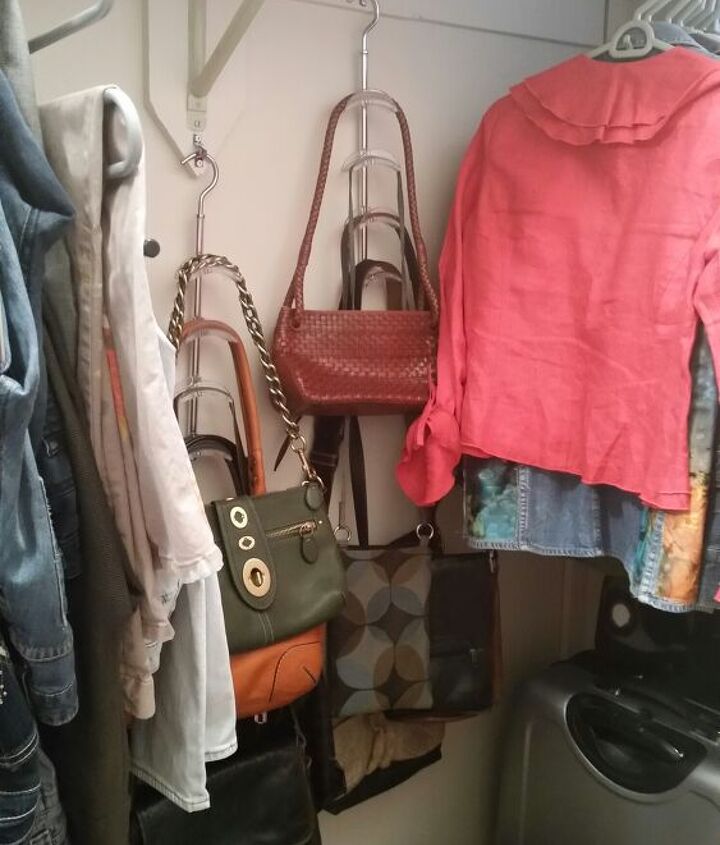 Purse Hangers from Home Sense
all of that storage neatly hidden behind hanging clothes!
for many more great idea's visit http://larsend6.wix.com/fabandpretty#!home-decor-blog-diy/c1unp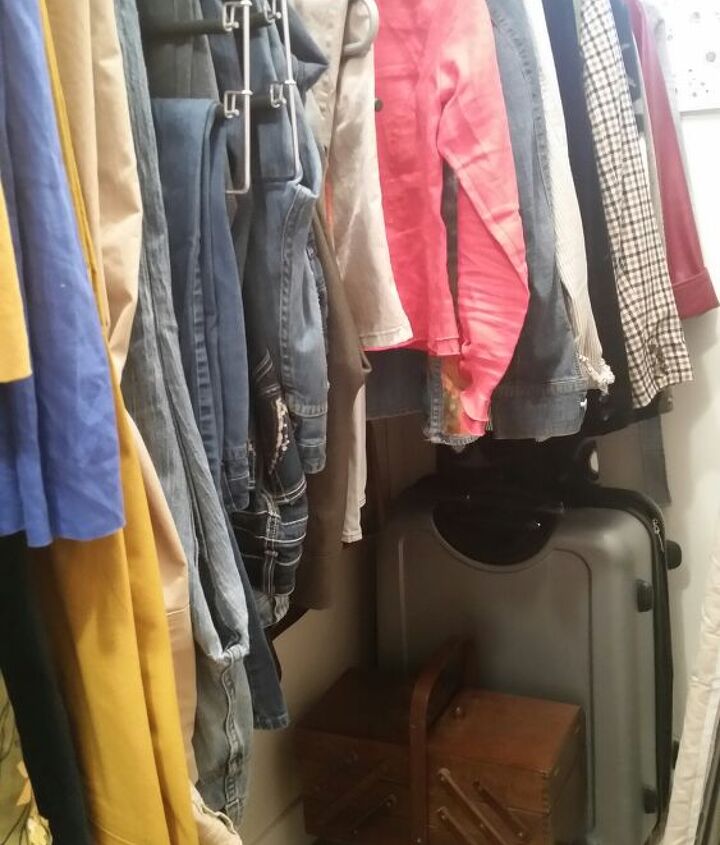 To see more: http://larsend6.wix.com/fabandpretty#!home-decor-blog-diy/c1unp