When you need a little extra lighting on your patio at night, these Whimsical DIY Luminaries are perfect for any Outdoor Space! You can find all of the supplies at your local Dollar Tree. Which makes this project even cooler right? Here is how we made them in lovely lavender and iridescent sea blue.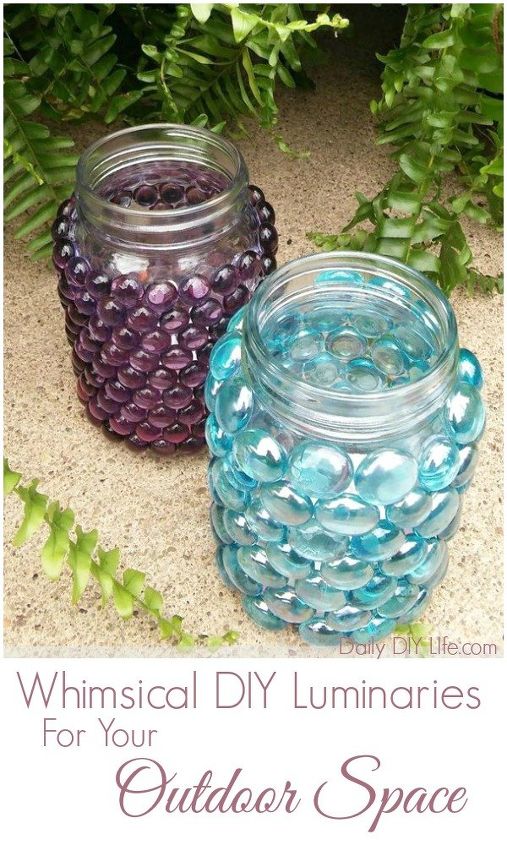 Start with a clean mason jar or glass jar free of any labels and residue. You can stop by the blog, linked below to see a great tutorial on how to easily remove labels from your glass jars. Simply search for "glass".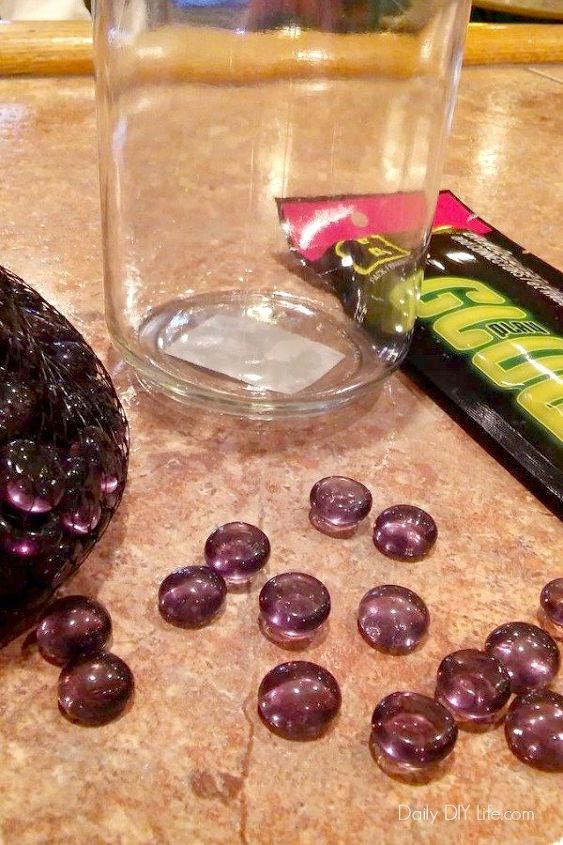 Using a hot glue gun, Glue on your glass stones. Starting from the bottom, make one row around. The second row, stagger the stones in between 2 from the previous row. This will give better coverage and a more polished look.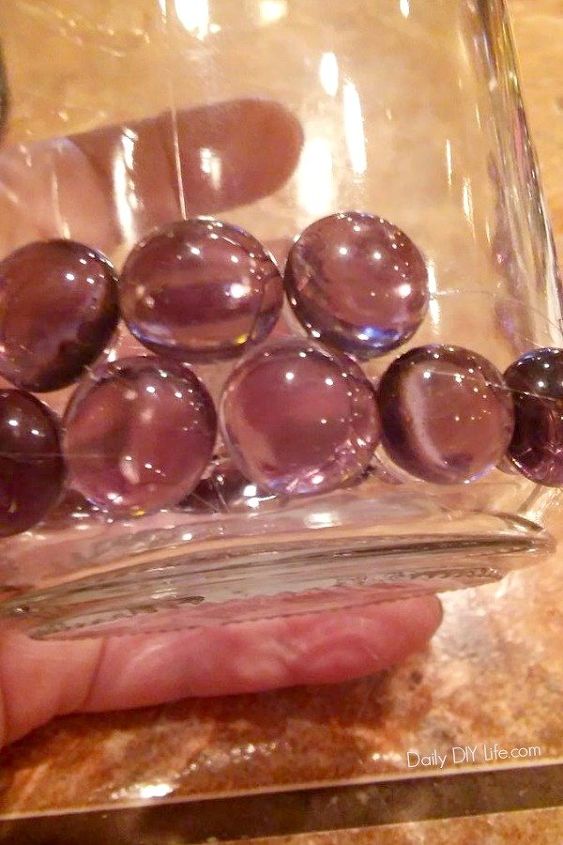 See how the stones are nestled in between the ones below it? They just fit better this way, and the gaps are very minimal.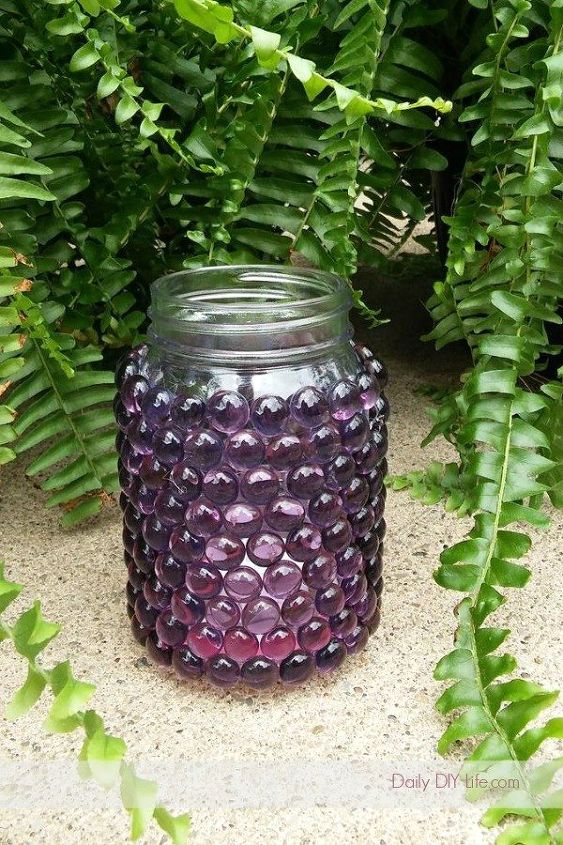 Once your mason jar is covered in glass stones, add an electric candle or a few glow sticks inside to give it some light. If you use the glow sticks, they won't last very long, but the colors look awesome through the glass stones.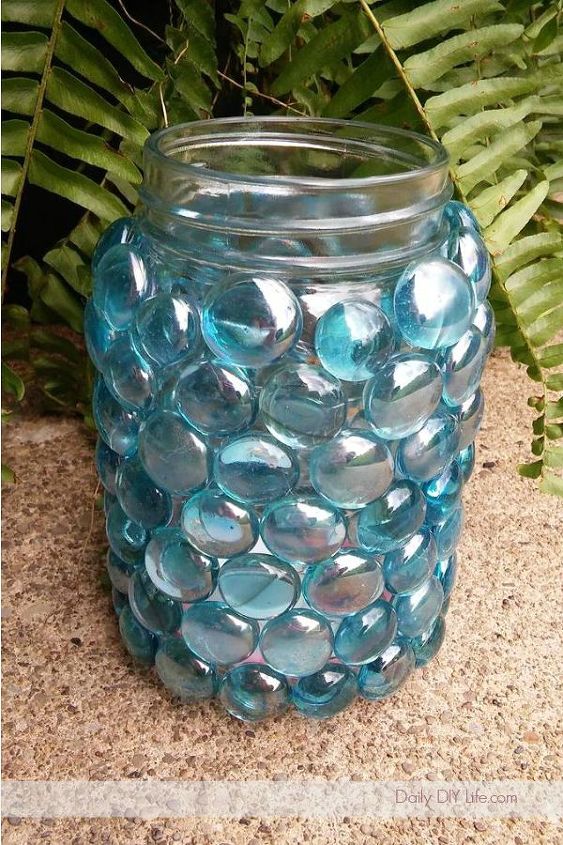 I have partnered with some wonderful bloggers to share some fun ideas for your outdoor space! Stop by Daily DIY Life to see all the fun creations!
Materials I used for this project
Mason jar (dollar tree)
Colored Glass Stones (dollar tree)
Hot Glue (dollar tree)
Electric candle (dollar tree)