My husband had a set of 5, 5-gallon buckets stacked in the corner of the garage. Which piqued my interest. I managed to get 3 from him to try out my planter experiment and I'm thrilled with how they turned out! I didn't want to spend money on something I could make myself, but even if you do need to go out and buy the 5-gallon buckets–the total came out to under $10 per planter. I promise these planters are easy to make!!
Interested in more photos + details on the project? Check out my full post here: http://www.tagandtibby.com/blog/2017/5/19/how-to-make-a-planter-from-a-5-gallon-bucket
Time: 1 Days Cost: $8.72 Difficulty: Easy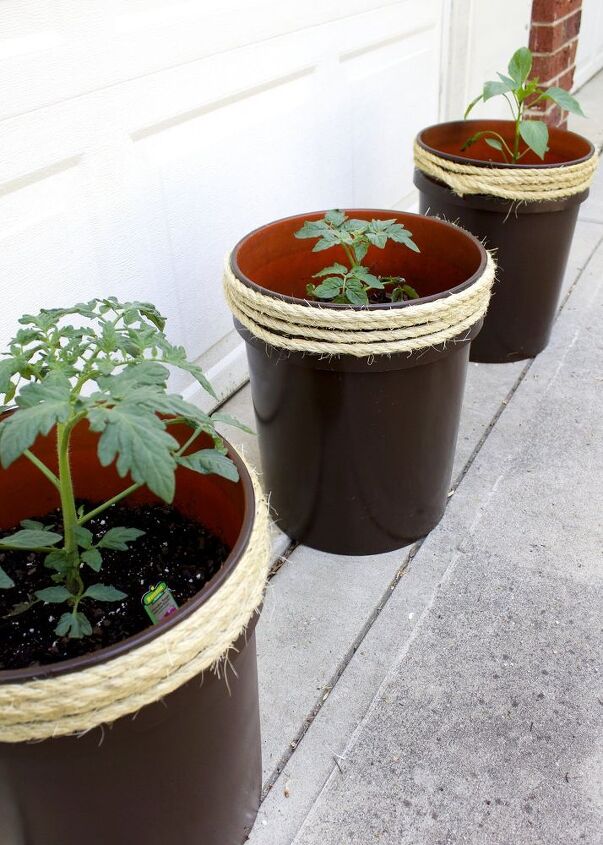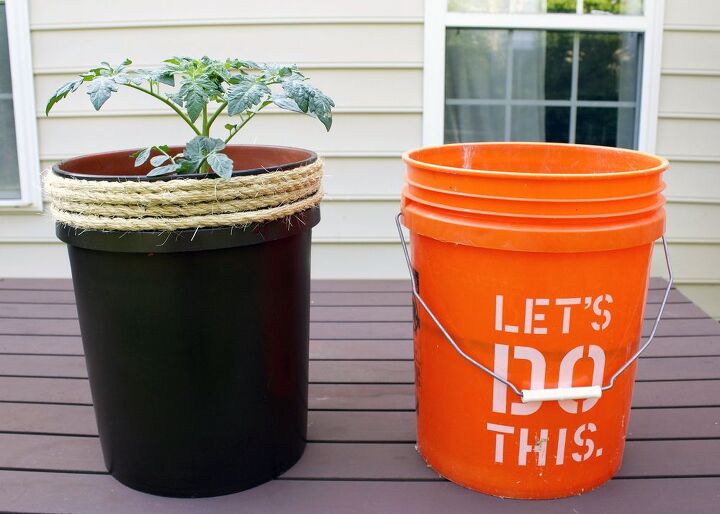 Remove the handles from each bucket by pulling on them until they pop out. Roughen up the bucket surface with a fine-grit sandpaper.
Then spray paint each bucket with light coats, according to your spray paint can's instructions. Don't worry if the words show through after a coat or two! You will likely need 3 or four light coats for full coverage of the bucket.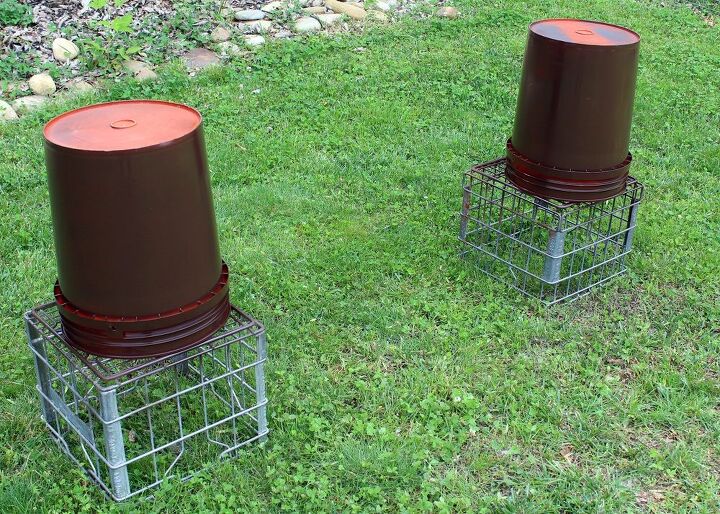 Wrap a 12 ft piece of rope around the top diameter of the bucket, just inside the outer lip. You could be fancy and glue the ends to the bucket, but I'm a lazy DIYer and chose to tuck each rope end into itself. It makes for 1 "ugly side" but 3 pretty sides. Then drill 1/4″ holes in the bottom of each planter bucket. This will help the soil drain properly.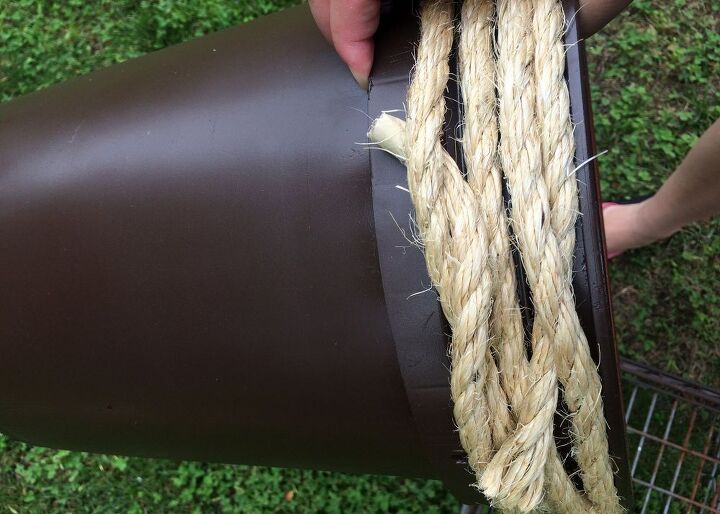 Fill your planter buckets with gravel or lava rock (optional) then gardening soil. Then add your plant! And take a step back to admire the lovely planters you've upcycled!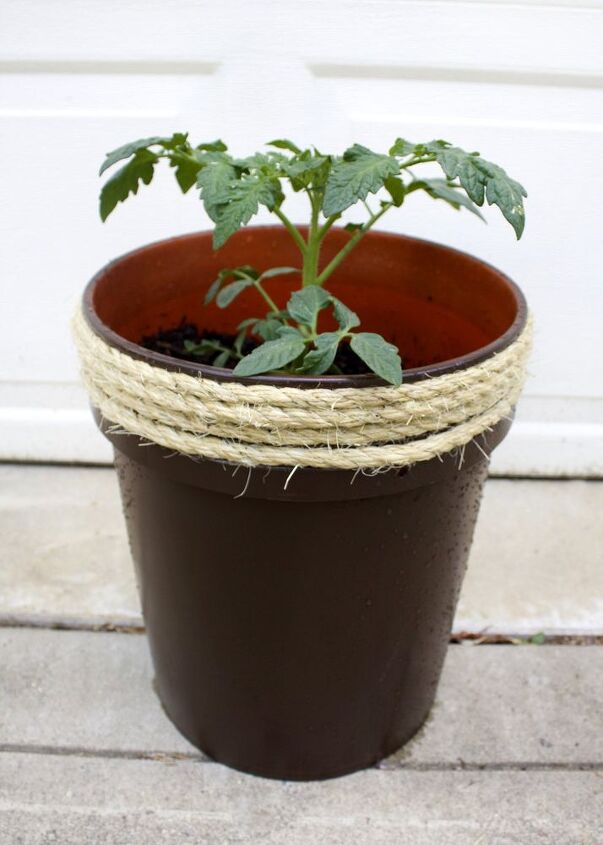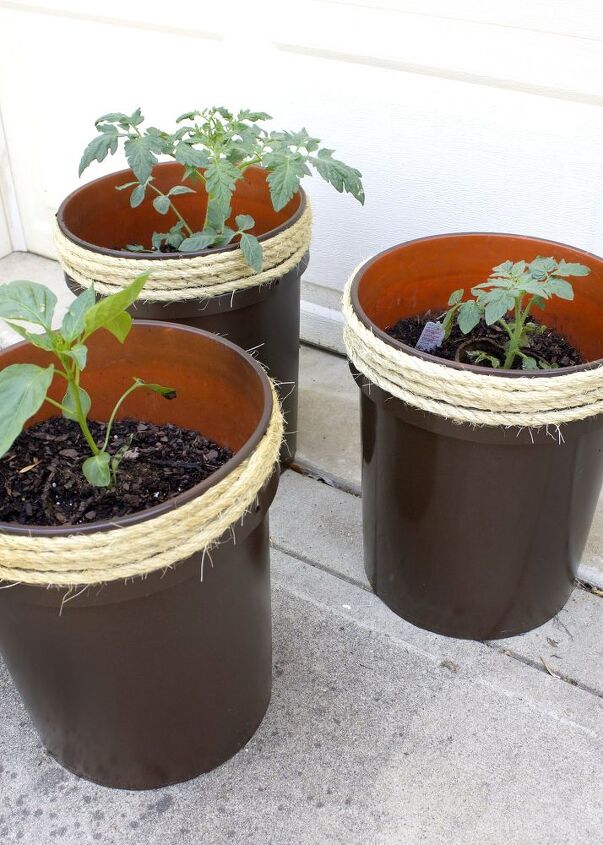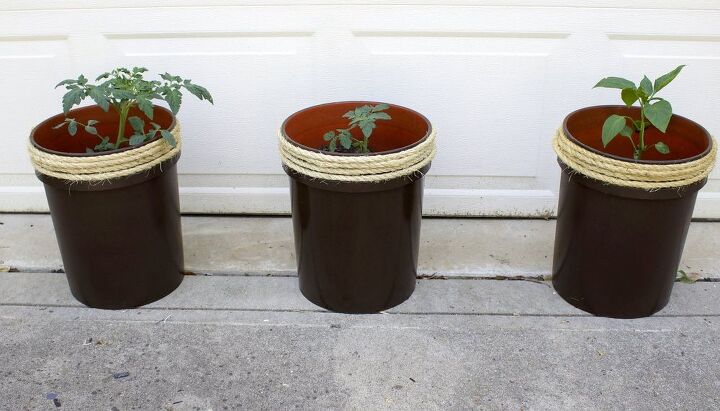 Materials I used for this project:
5 Gallon Buckets (Home Depot)
Outdoor Spray Paint
Sandpaper
Sisal-Style Rope
Gardening Soil