I found this little table/magazine rack and thought it was too good to pass up. Not to mention, it was FREE!
Ordinarily I would just throw it out but something about it caught my eye and reminded me of a project I saw online.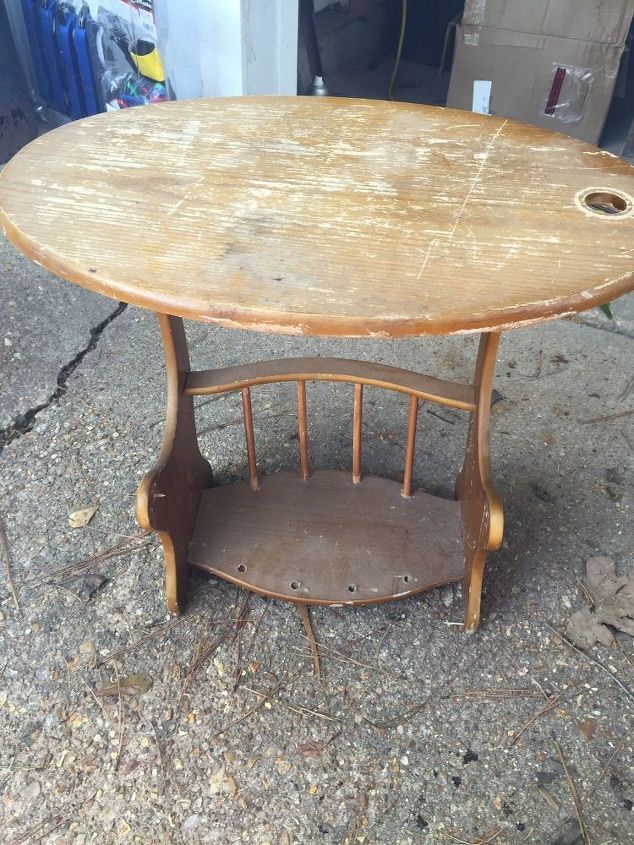 This sad little table was begging for a make-over.
From the time I found my inspiration online, I started looking for the perfect plates to use as tile. I lucked out with this 10-piece set for $3.