When we made my art room, it originally started out that I was going to have a big plain rom with lots of storage.
BUT, I have a wonderful husband who said I deserved more and so I ended up with the most beautiful and functional art room I can imagine.
When we did the drywall, on the ceiling, I decided since the room was so pretty, that I wanted faux tin and bought Styrofoam ceiling tiles to achieve the effect.
The installation was EASY PEASY!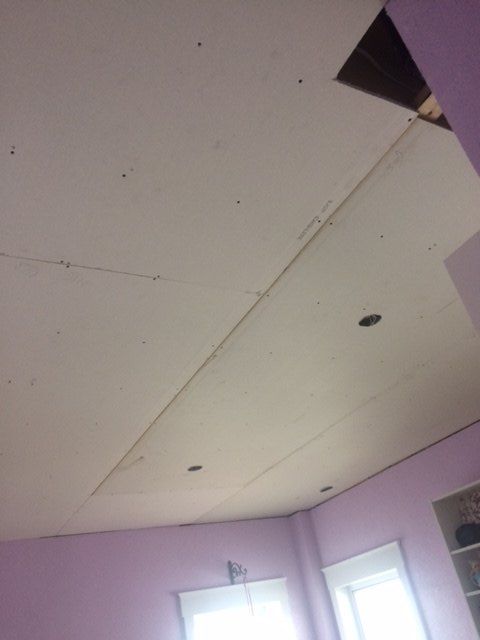 First we did the drywall – this was the hard part and NOT part of this project. It was mudded but not taped and them it was primed – to stabilize the mud – with some left over paint as It would not matter under the tile.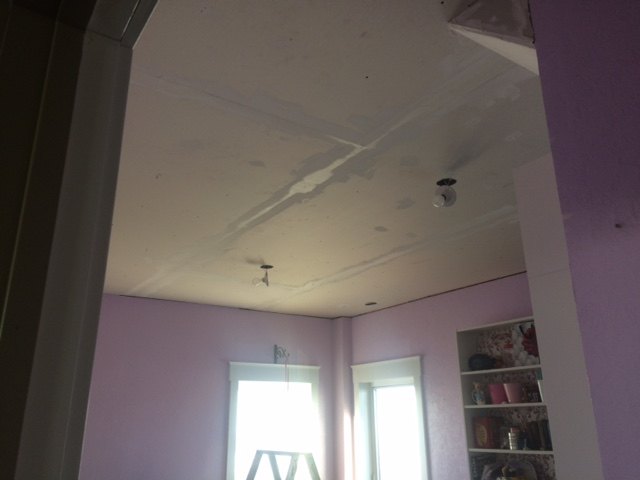 Mudded.
we bought our paintable Styrofoam or styrene tiles from http://www.decorativeceilingtiles.netMy tiles were on sale for 2.99 a tile (Canadian) and are 20″ x 20″