I've been shopping around for some large planters to put on my front porch. I wanted them larger so I could plant some Perenial Hostas in them. I love buying new flowers every year but it gets costly. So I thought planting perennials might be better because they come back every year. I knew I'd need a bigger Planter and went searching. I found These on Amazon (aff Link) Wooden Planter Boxes WAY to expensive for my little budget. So I convinced the beard to build some for me, and they cost a fraction of the price!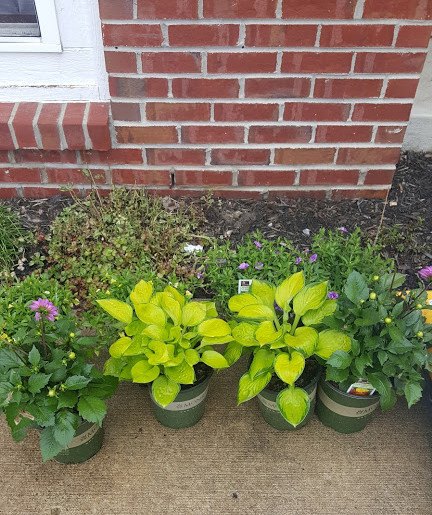 Aren't these Hostas Gorgeous??
Using your (aff Link)
Kreg Rip Cut
cut or table saw Cut four pieces 15Wx36L
Assemble the four pieces into a box shape using your nailer. (you could also do this with wood screws or a hammer and nail)
After it's assembled cut it in half. This will give you your 2 planters.