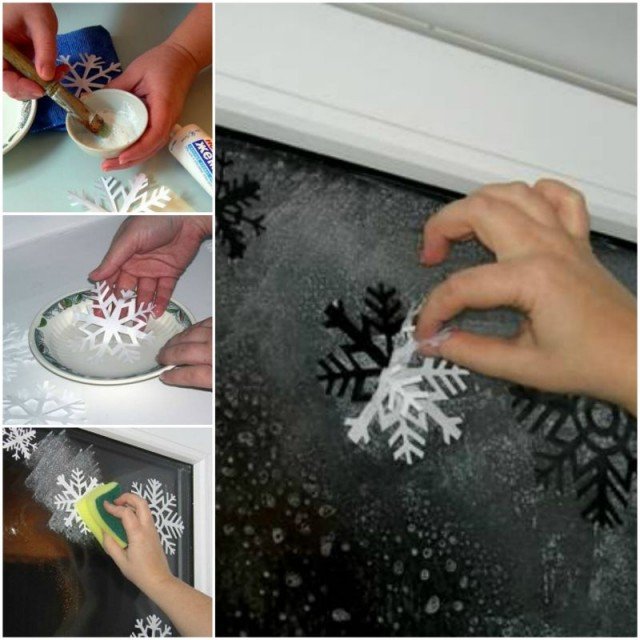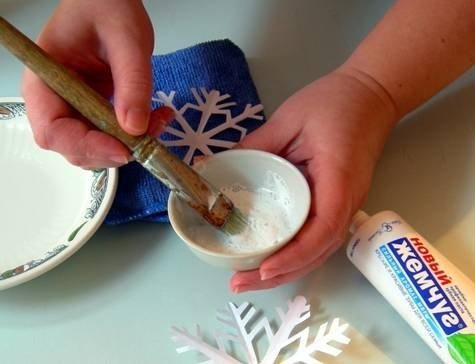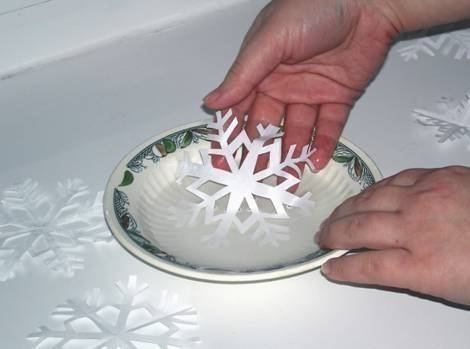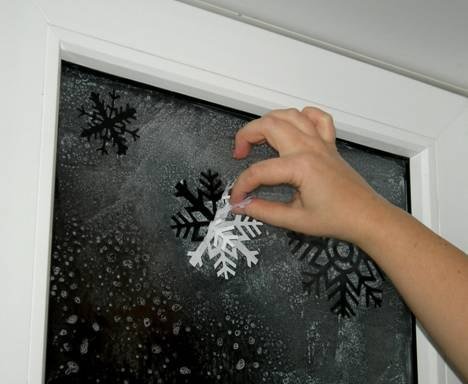 Here is another idea to make Christmas decoration on windows or glasses with toothpaste. Which can be easily washed off with water without using detergant. (ideas from Snowflakes on the windows).
Supplies you will need:
toothpaste (white), small capacity,deep dish with water,sponge, bottle with water sprays, paper snowflakes
Directions:
Dilute white toothpaste with water into thick paste. place paper snowflake in a bowl with water. Press wet paper snowflake onto the glass.  With snowflakes will drain the water, blot it with a cloth.  Spray water onto glass (where it will be still transparent later on).  dip sponge into mixed paste of toothpaste and swipe sponge onto glass. Wait a few minutes until the paste dries and peel off the paper snowflakes.