My husband brings cable spools home from work all the time. I've used some for clocks and outdoor tables, but this one was perfect size for seating.
Time: 2 Hours Cost: $25 Difficulty: Easy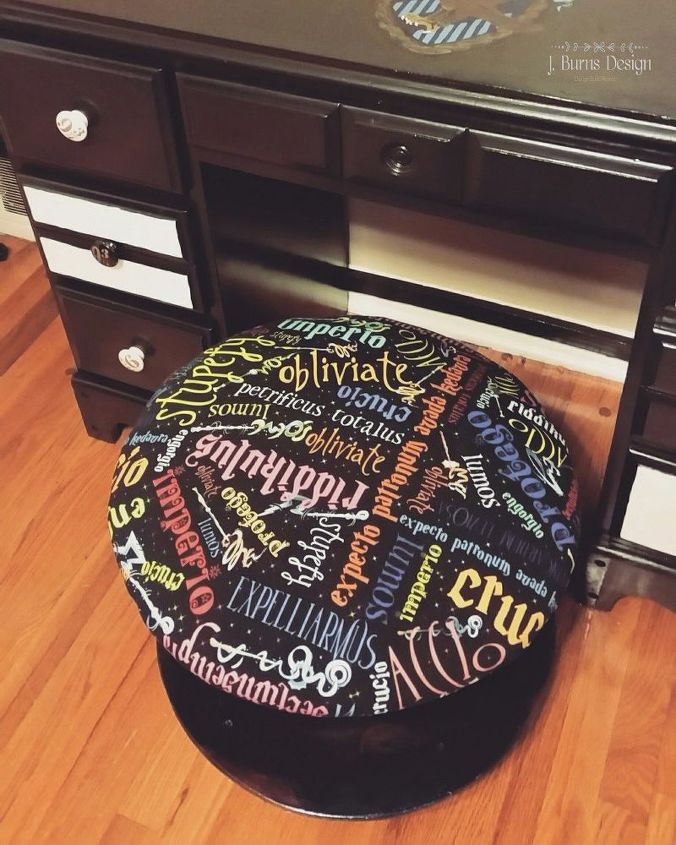 First things first, clean it well and remove any staples or nails. Then spray a coat of primer or good quality spray paint.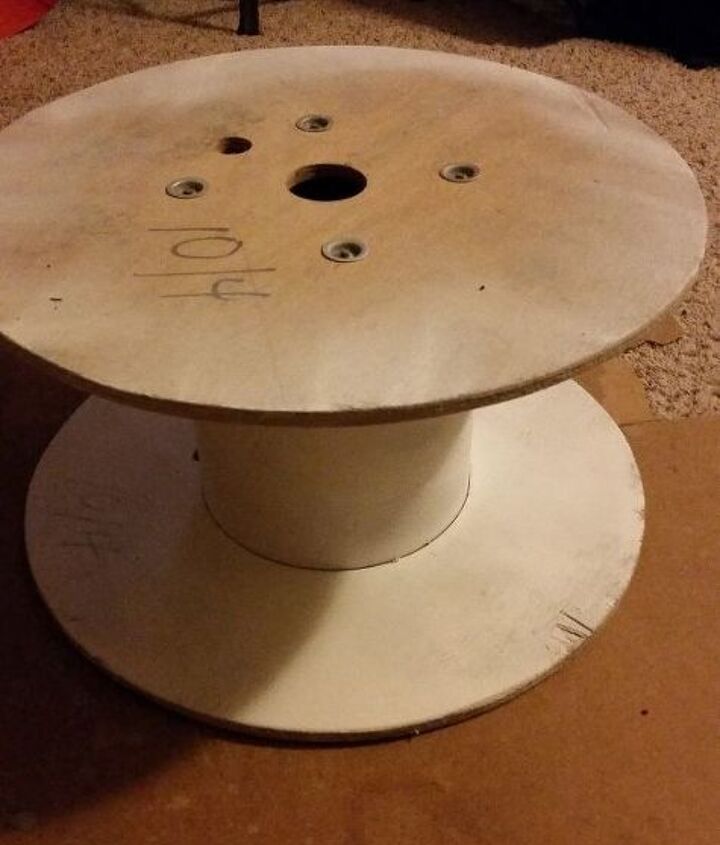 Once that is dry, I decided to use metallic paints from Southern Blenders that matched the Harry Potter print I was using.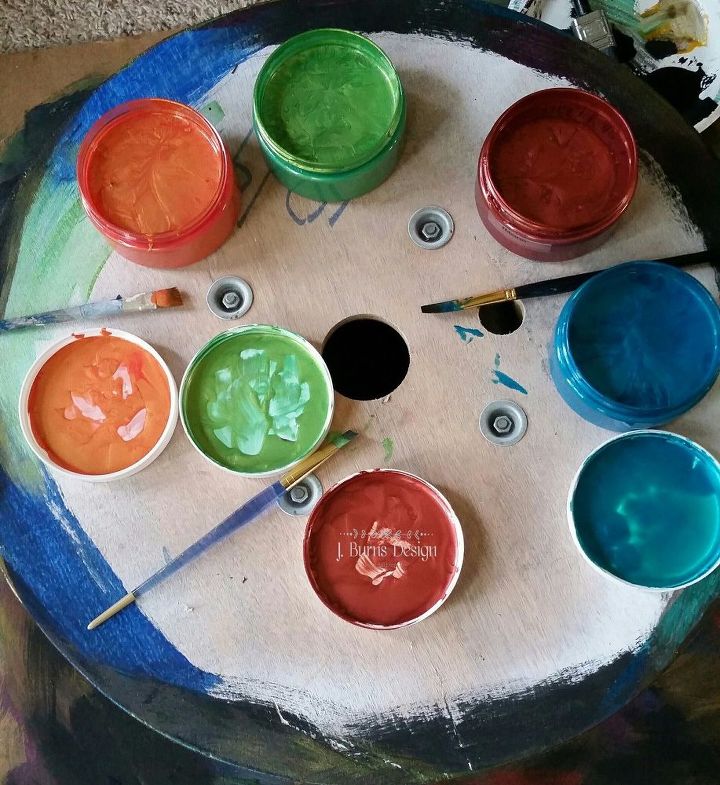 These are highly pigmented and a good thick consistency which is perfect for blending colors. I started with a base of black chalk paint and then randomly started painting Blue Reef and Green with Envy.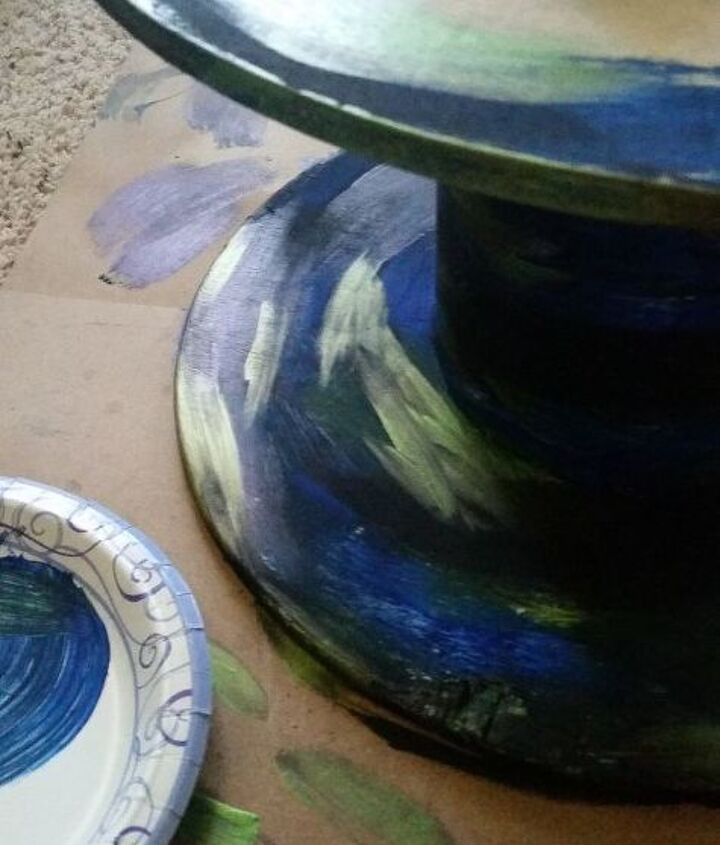 I like to let those dry until they are just a little tacky and then come back with a soft dry brush to gently blend them together.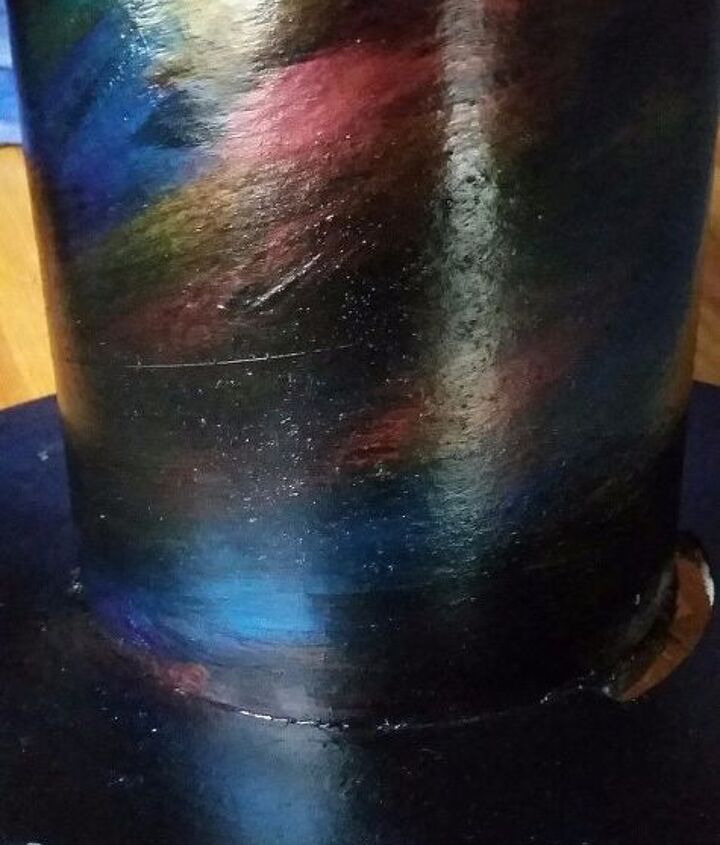 I added Hibiscus and Orange Lava before I was happy I had the colors I wanted. Then after letting those dry I sprayed a coat of Plutonium clear gloss spray to seal and protect.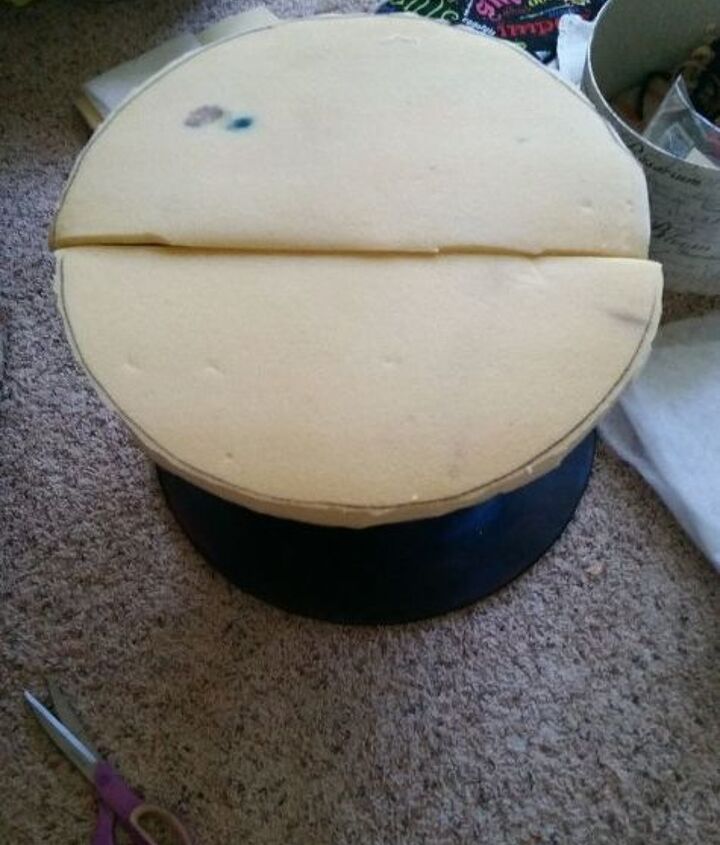 After outlining my top with marker on thick foam and cutting it to size, I used a light spray adhesive to hold it in place while I flip it a few times.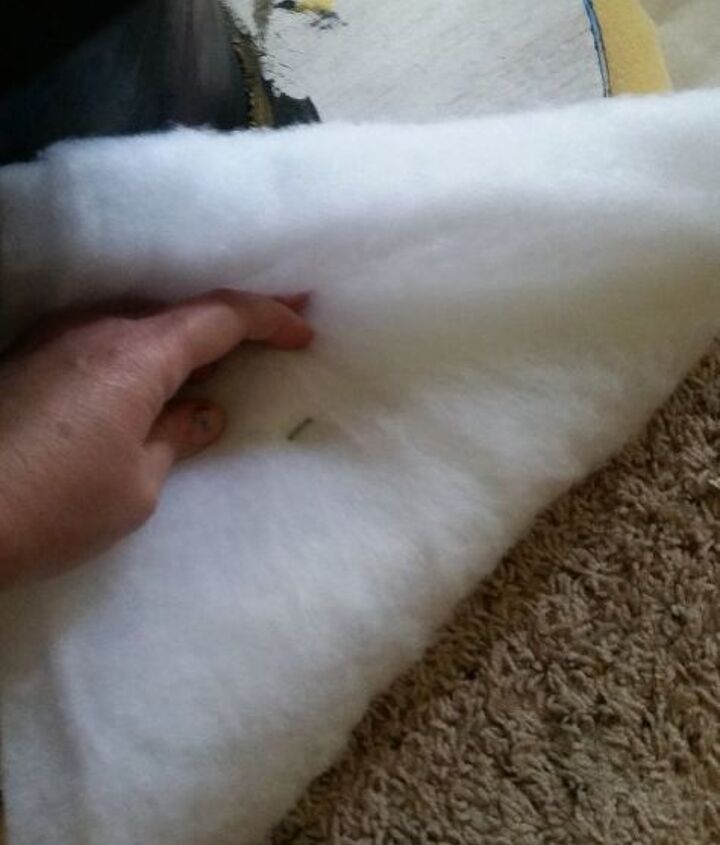 I pulled two layers of batting tight around the edges and stapled around the underneath.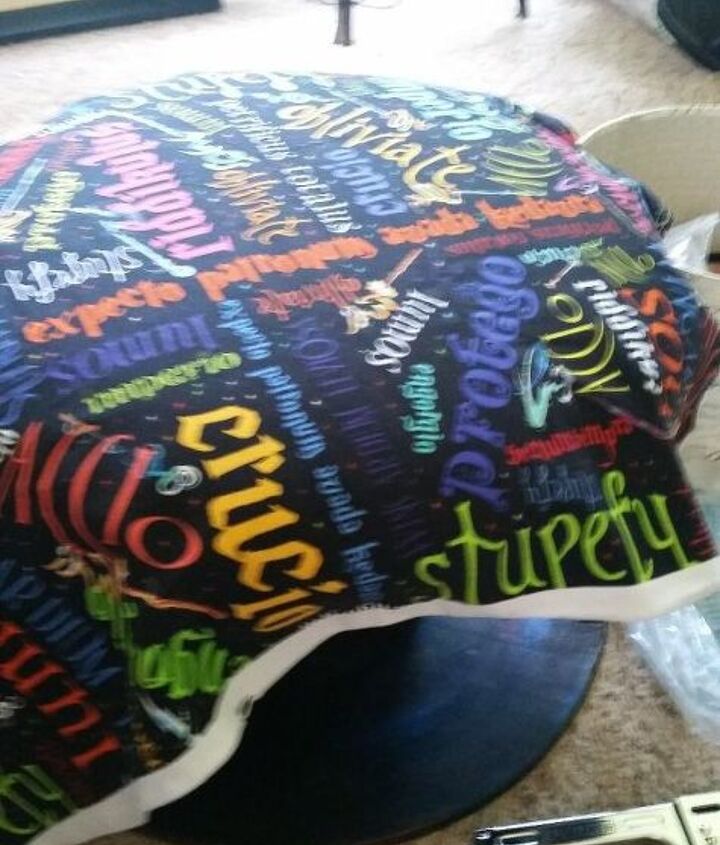 Then I lined up my fabric on the top and gave it a rough trim around the top before pulling tight to staple.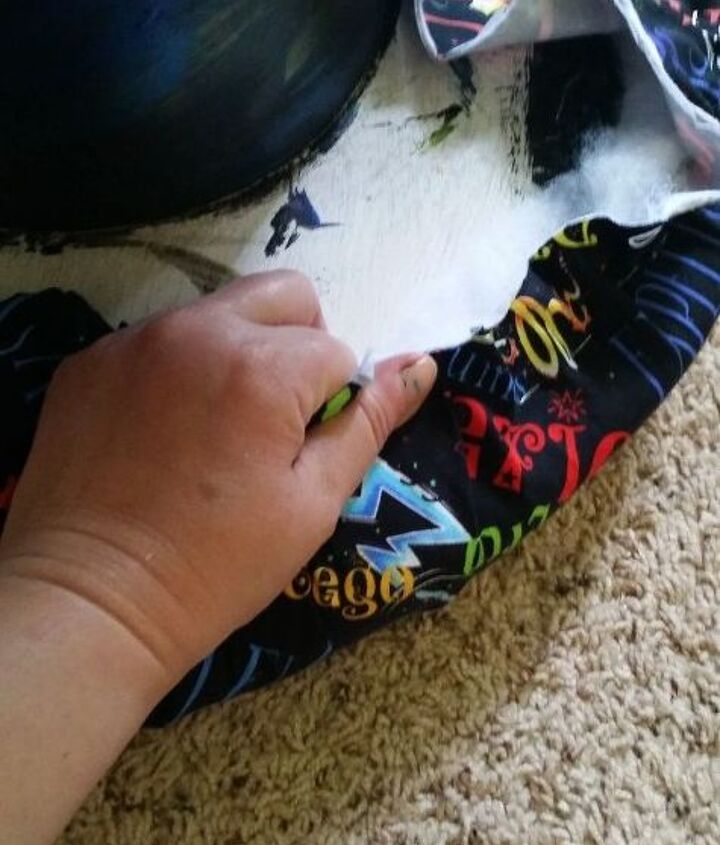 Once the top was fully covered, I trimmed off the excess fabric with scissors. Then moved on to adding feet.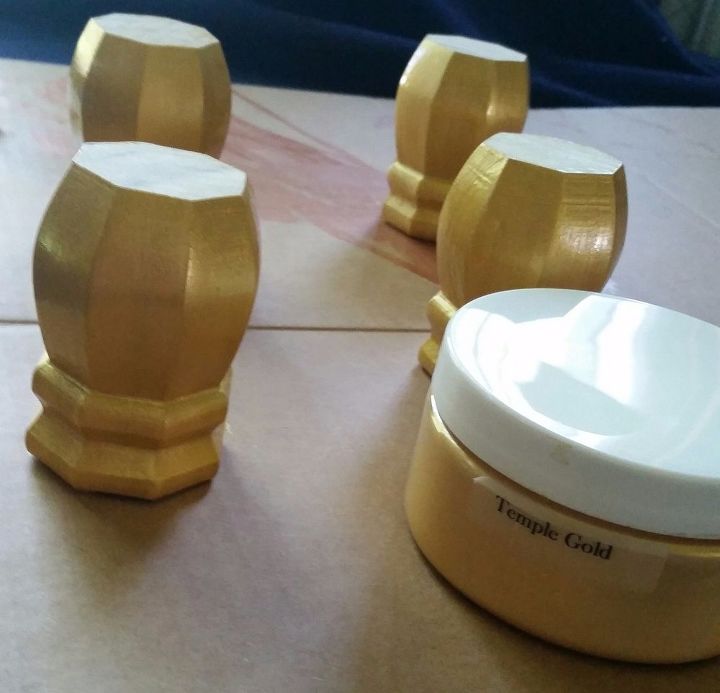 Since we're going with a Harry Potter theme, I used Temple Gold from Southern Blenders metallics to mimic the Golden Snitch.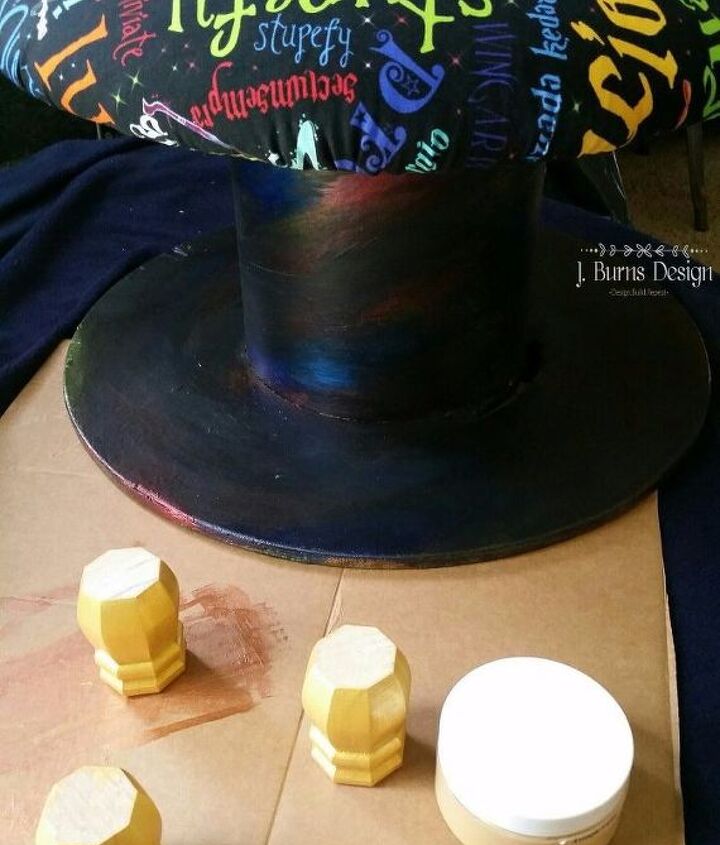 These are the ends of some wooden table legs I had trimmed off for another project. I attached through the base of the spool with a few wood screws.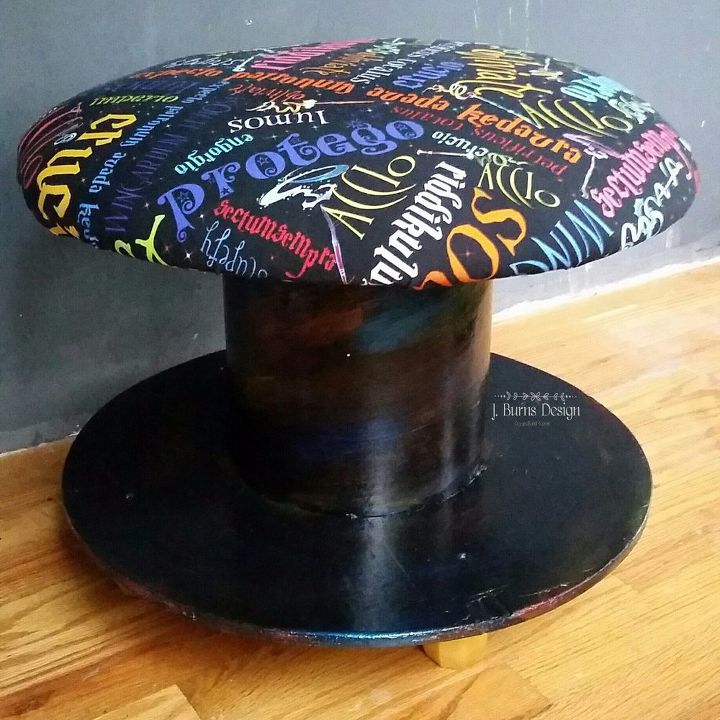 Now my daughter has a stool to match her Harry Potter desk.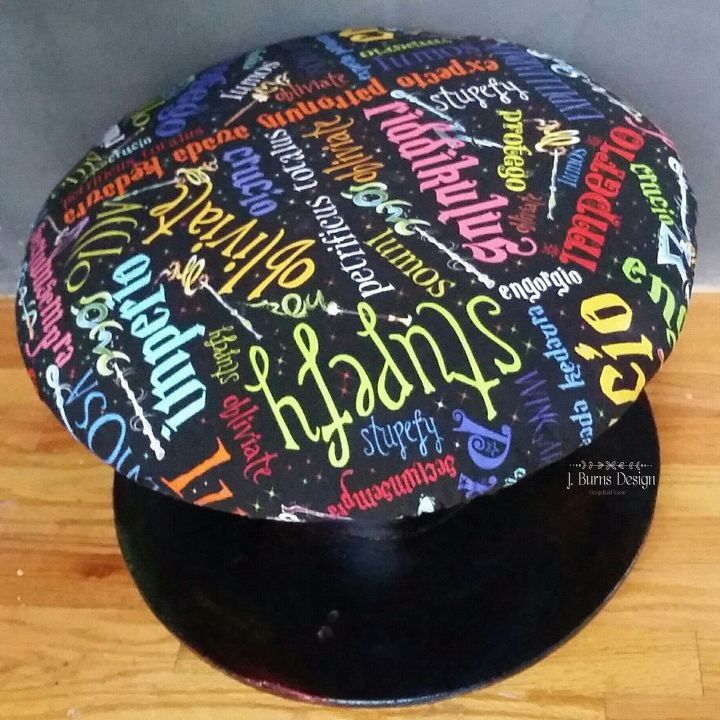 She loves it and I love how easy it was.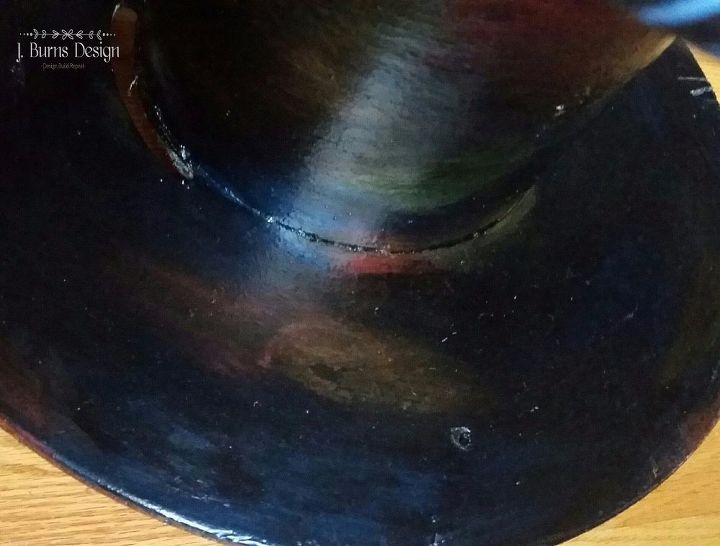 These spools can turn into so many cute things.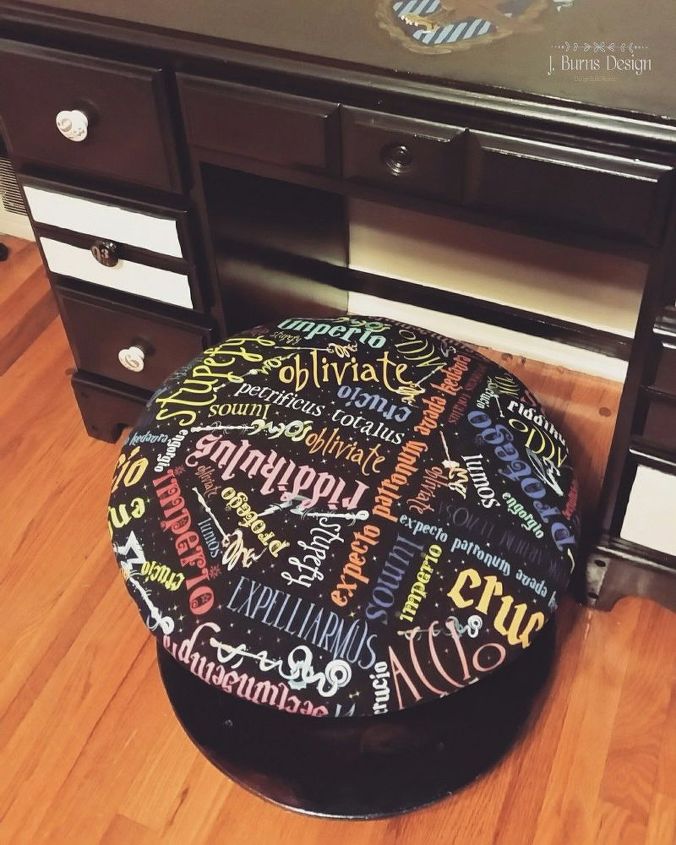 Materials I used for this project:
Southern Blenders metallics   (Renaissance Lady on Facebook)
Spells Fabric   (Backstitch Fabric)
Plutonium clear gloss spray   (Plutonium)
To see more: http://jburnscreate.com