Do you remember a favorite comforter you had? Mine was from college and I loved it so much that I hung onto it. My daughter had been using it on her bed because she loved the weight of it, but she wasn't crazy about the outdated pattern of tiny rosebuds. One day while she was at school, I reinvented her comforter and boy was she delighted when she saw it! Minimal sewing skills and the use of a sewing machine are needed for this project.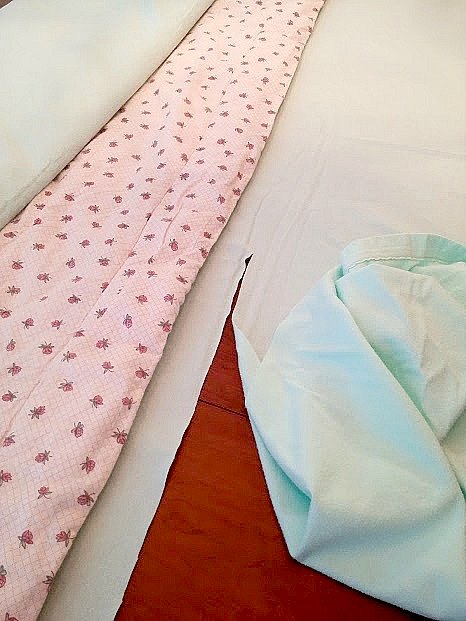 I sandwiched the original comforter between 2 new pieces…a flannel sheet and a soft, fleece blanket I purchased at Target (total cost was less than $30).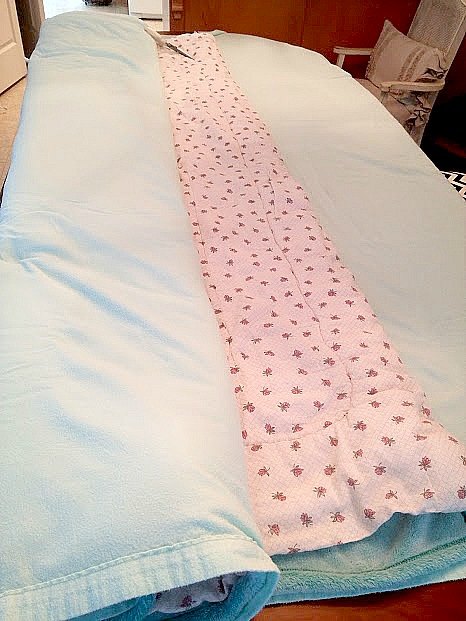 After pinning it in place, I sewed it inside out on my sewing machine (please visit the link below to read the full, detailed tutorial). I took it slow because my sewing machine is not industrial…it's actually a vintage Pfaff from the 70's!!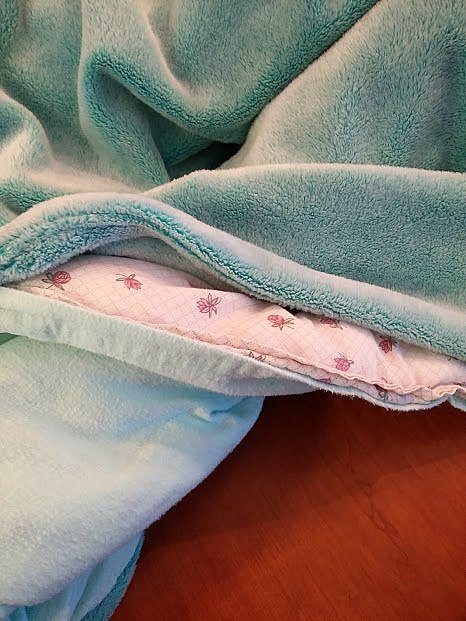 Once it was right-side out, I sewed the opening closed.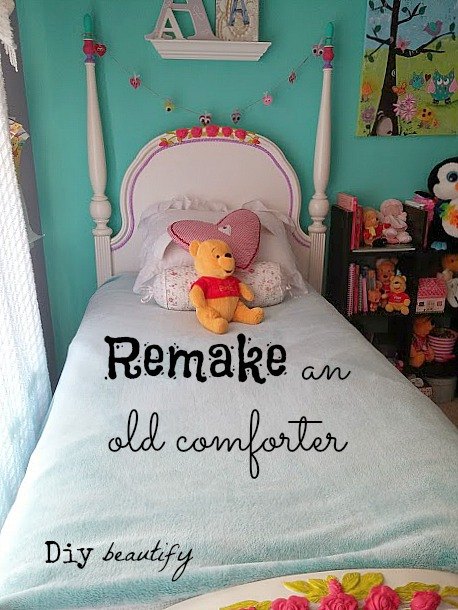 My daughter is absolutely thrilled with her warm, cozy, 'new' comforter…and I'm thrilled about all the money I saved!
If you're interested in the detailed tutorial, please visit the link below.
To see more: http://www.diybeautify.com/2014/02/anoldcomfortergetsanewlife.html