An ice cube tray is great for making miniature desserts, storing things like herbs or stock for easy use later on, and making unique ice cubes for cold drinks. Consider buying silicone ice cube trays; they make it easier to remove things when frozen. Once whatever you're making is frozen, you can transfer the cubes to a ziplock bag for storage in the freezer. Here are some things to try.
1. Make chocolate-covered cheesecake bites.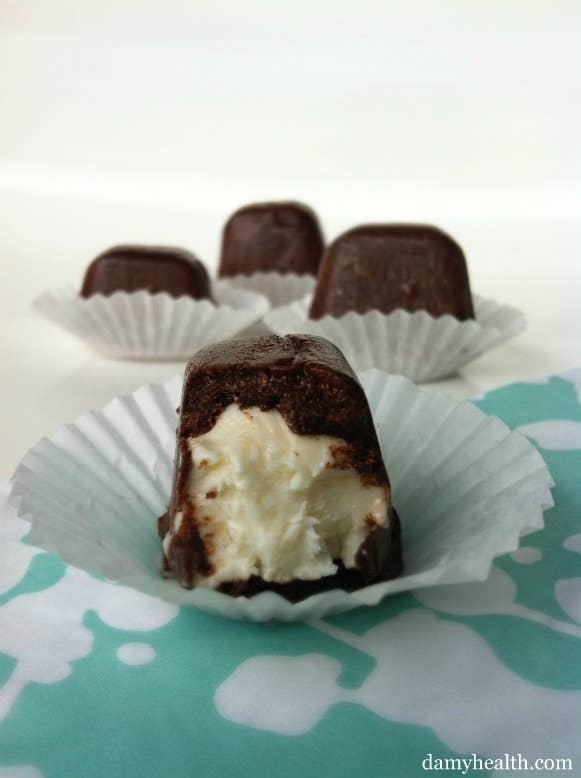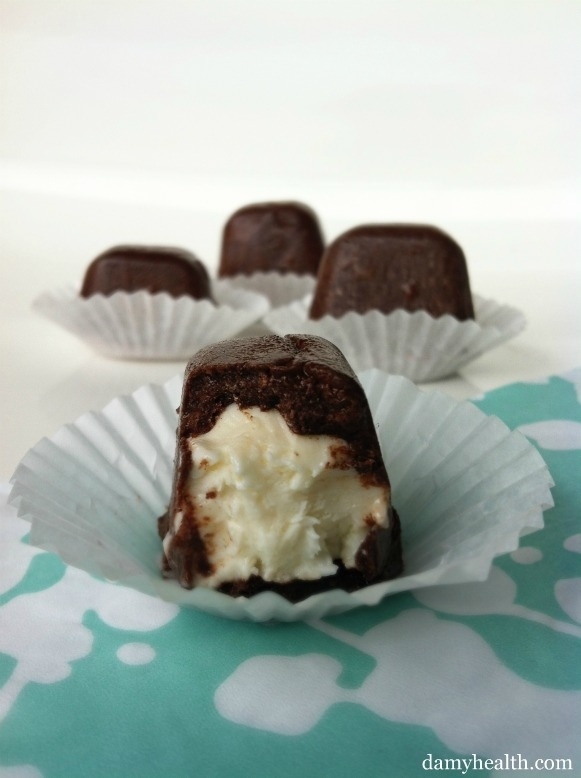 Great for portion control. Vegan and non-vegan recipes here.
2. Freeze your herbs in olive oil so they don't go to waste.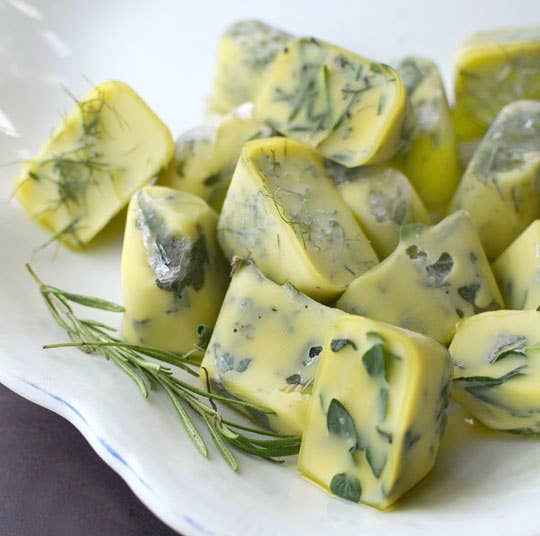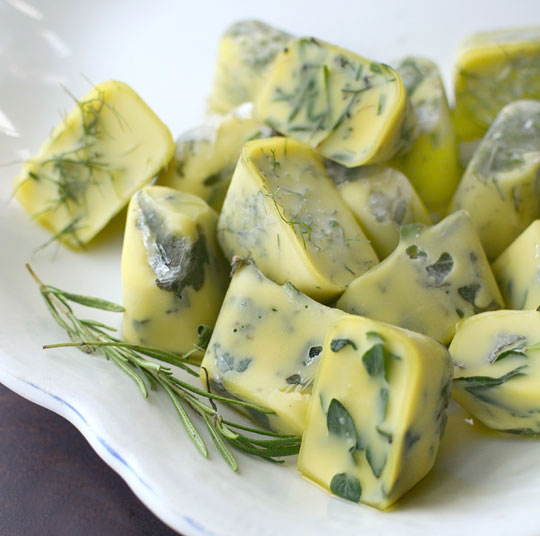 Hard herbs like oregano, sage, thyme and rosemary work best for this. You want to pack the ice cube trays with ⅔ herbs and ⅓ olive oil. Find more information on when to use these herbs here.
3. Make coffee ice cubes for your iced coffee.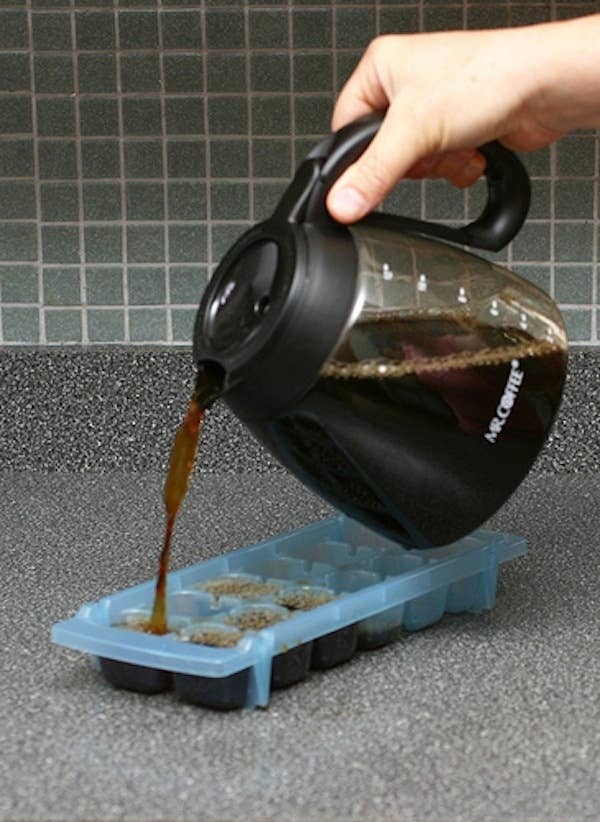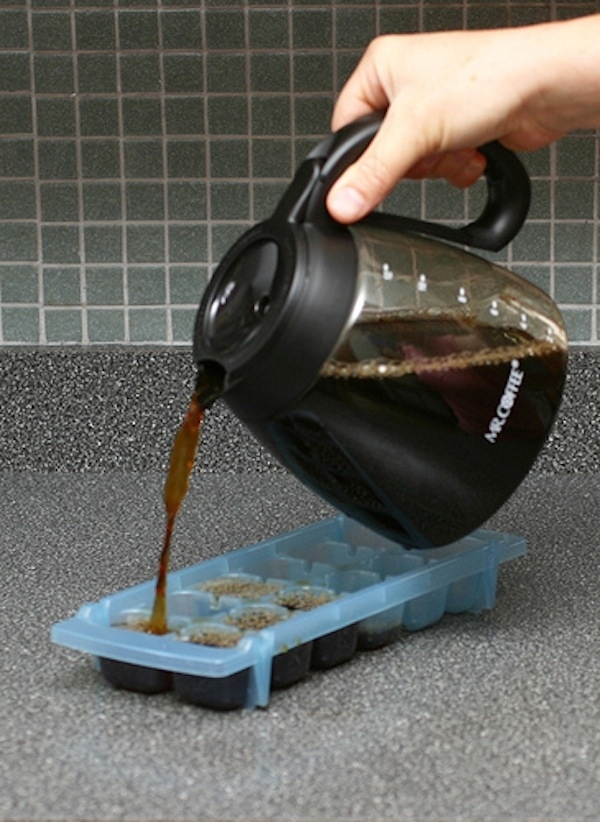 No more watered-down iced coffee!
4. Make chocolate-covered strawberries.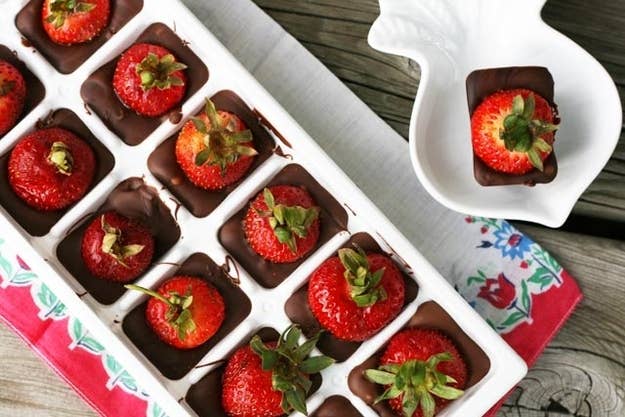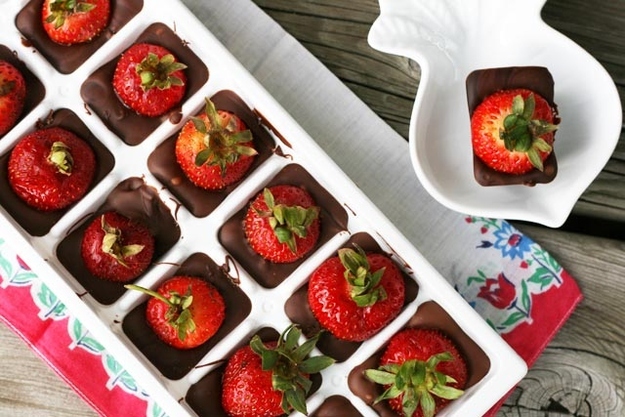 For the one you love or just for yourself. Directions here.
5. Freeze baby food for future use.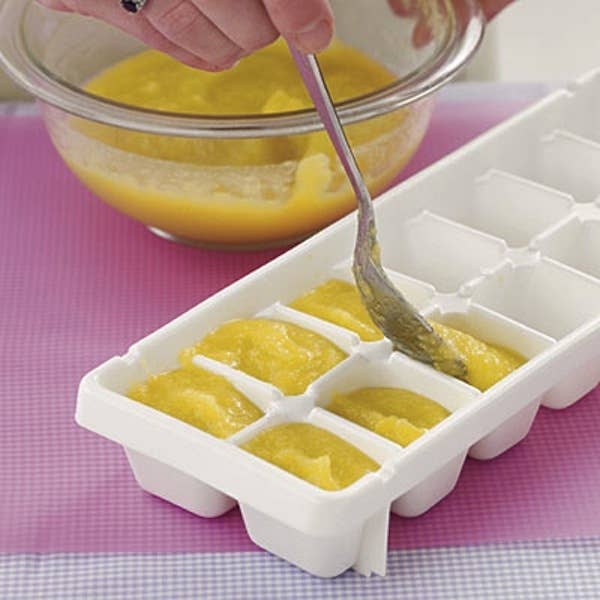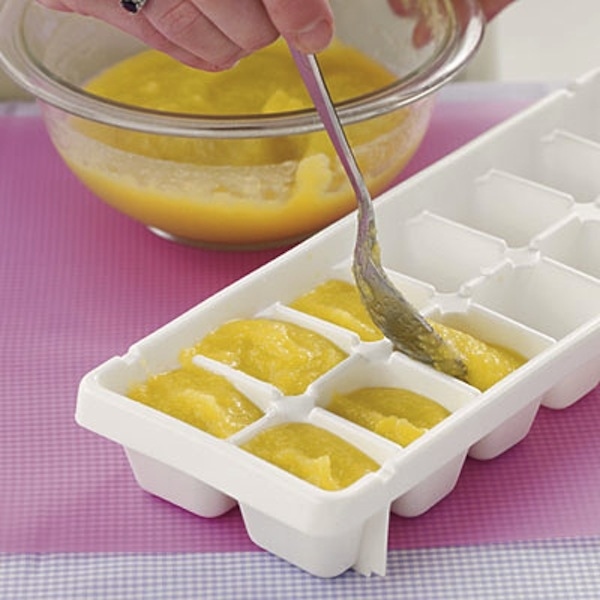 Buying baby food can be expensive. Make your own, freeze it, and then thaw it out when you're ready to use it. More information here.
6. Pretend you're a master sushi roller by using the ice cube tray as a mold.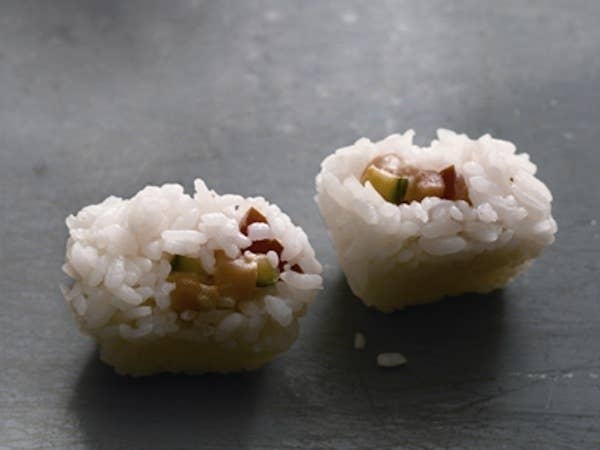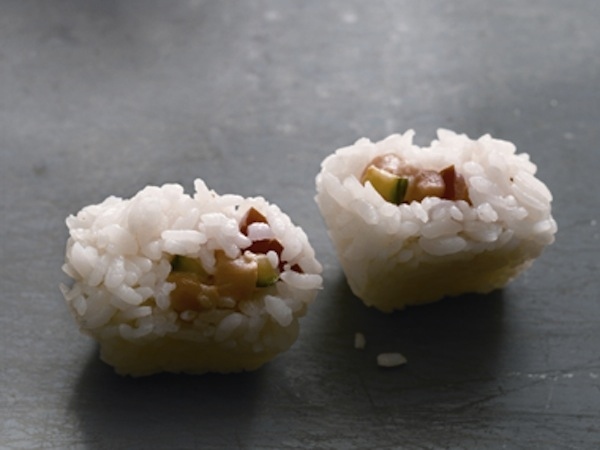 Blasphemous, sure, but also maybe a little bit brilliant. Recipe here.
7. Freeze homemade tomato sauce.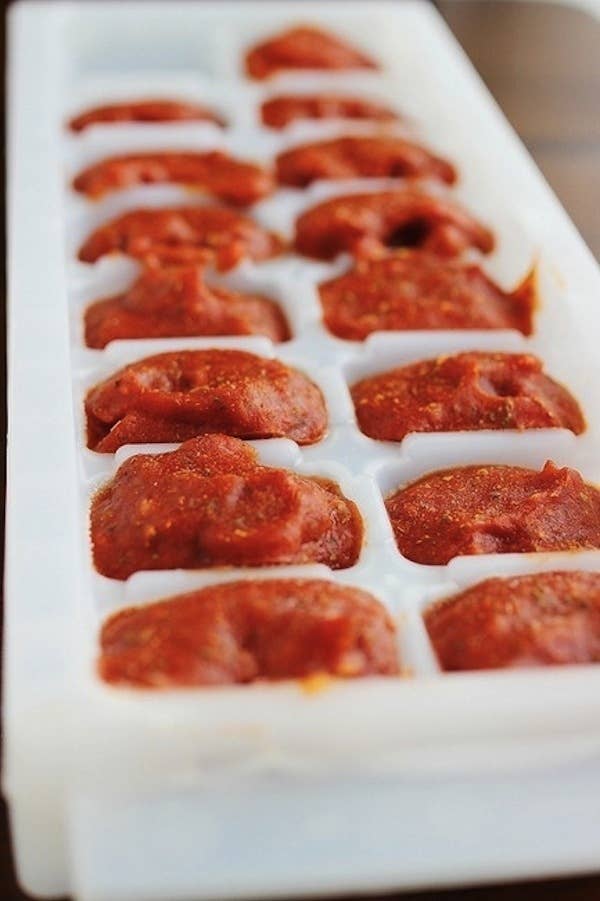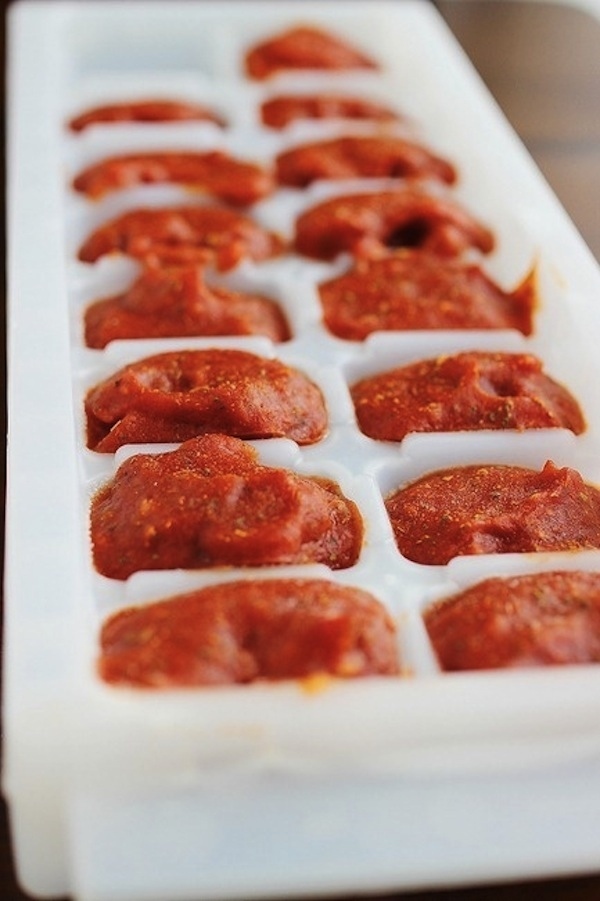 This won't take long to thaw in the microwave.
8. Make thick smoothies out of frozen yogurt and bananas.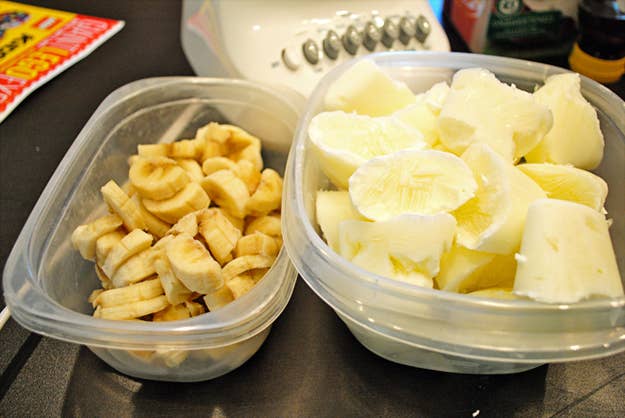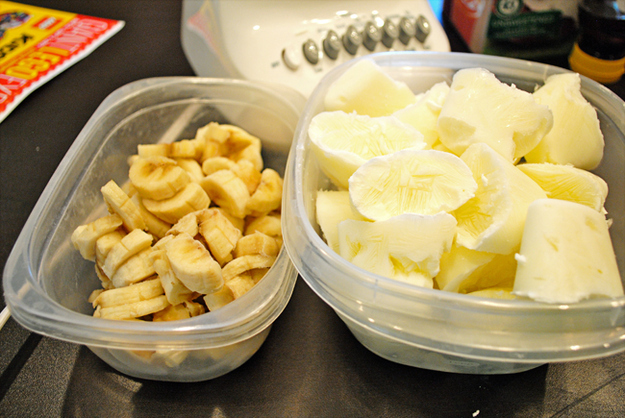 Freeze Greek yogurt and bananas in ice cube trays to make your smoothies super creamy AND healthy.
9. Make Jell-O shots.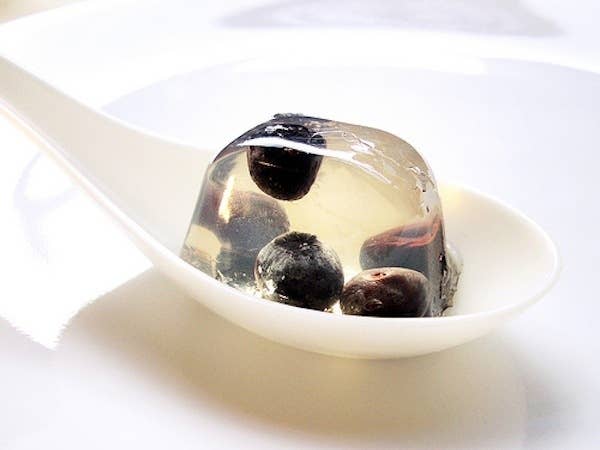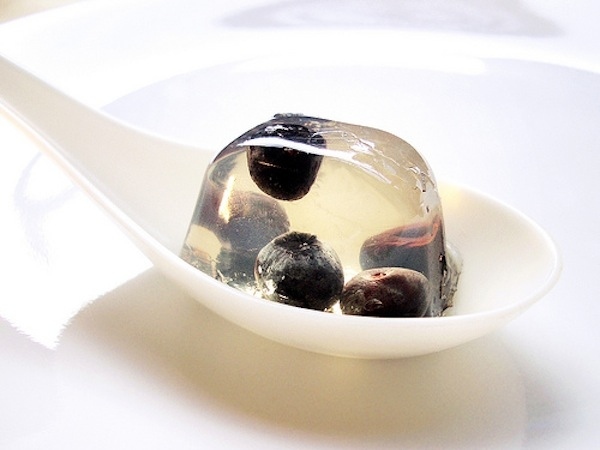 Try these Blueberry Martini Jell-O Shots made in an ice cube tray.
10. Freeze buttermilk for future use.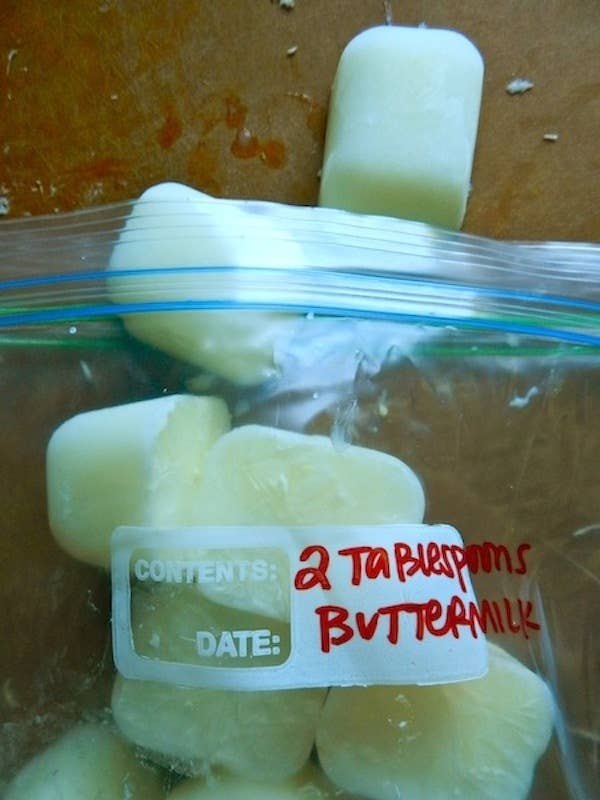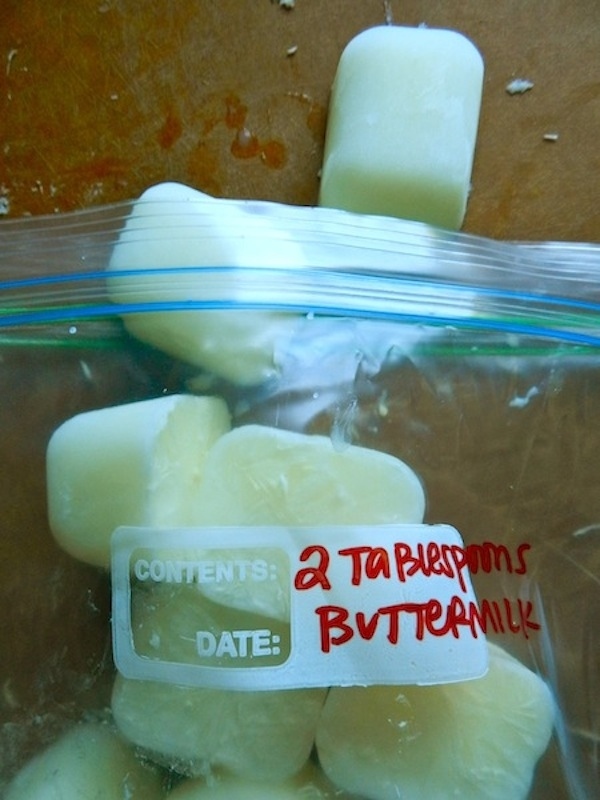 Never again let half a container of buttermilk go to waste (it will last up to three months frozen). Just be sure to measure out how many tablespoons of buttermilk there are in each ice cube. When you're ready to use in a recipe, just thaw and add.
11. Make delicious slushies that won't taste watered down.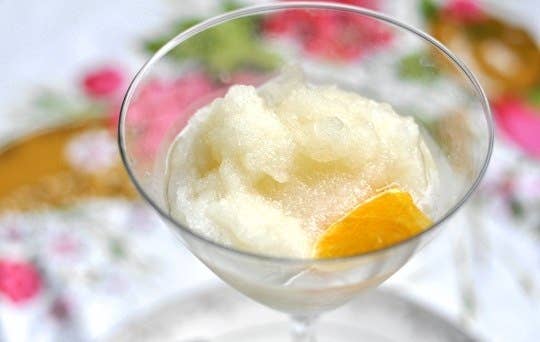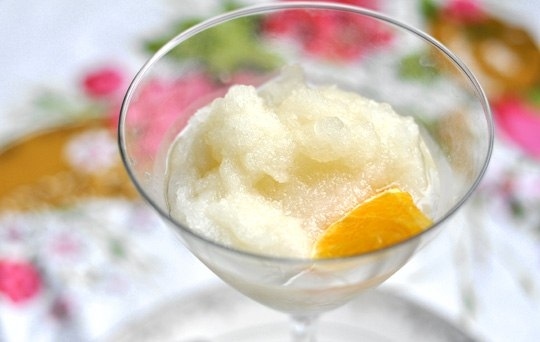 Freezing and blending cubes of juice means more flavor and less hassle. Try this sweet wineslushie made with wine ice cubes.
12. Make your own peanut butter cups.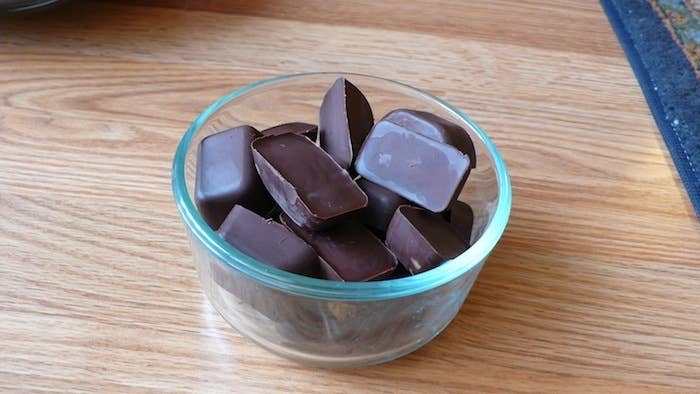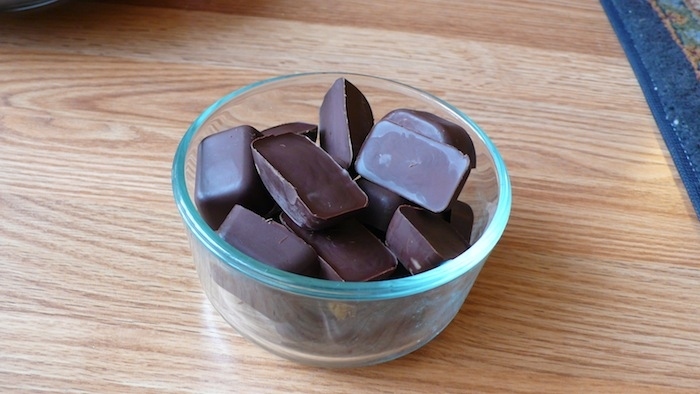 Recipe here.
13. Make mini ice pops for a small treat.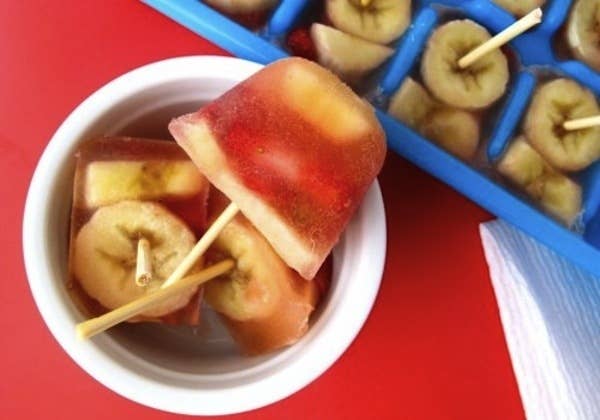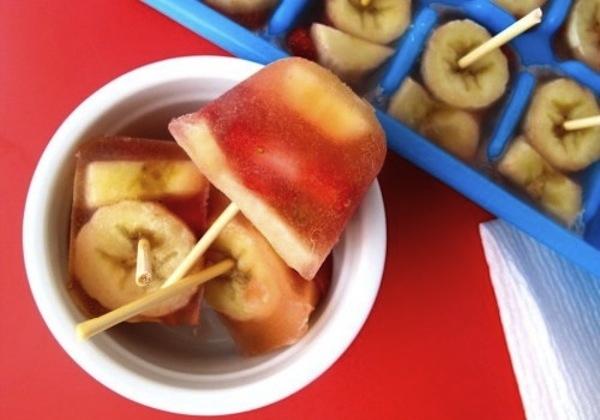 Try these strawberry banana ones.
14. Make chocolate ice cubes and add them to vanilla milk.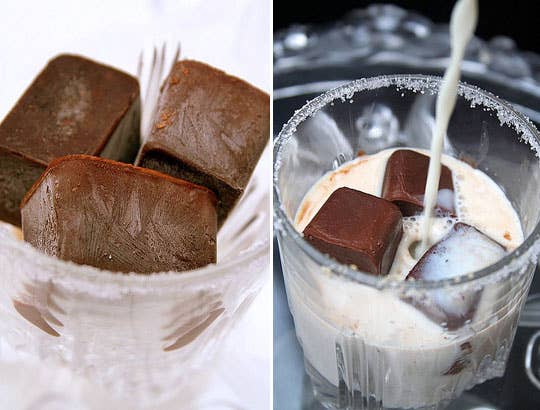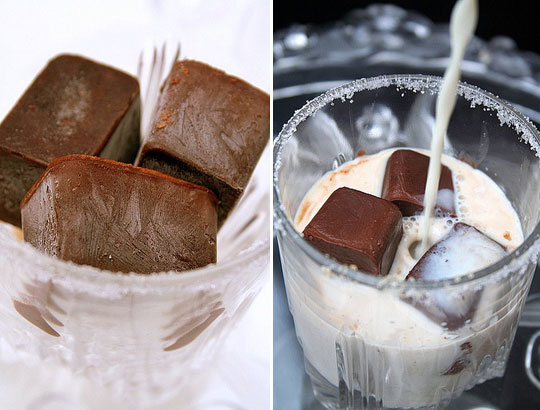 A prefect way to cool off in the summer. Recipe here.
15. Make ice cubes with leftover wine.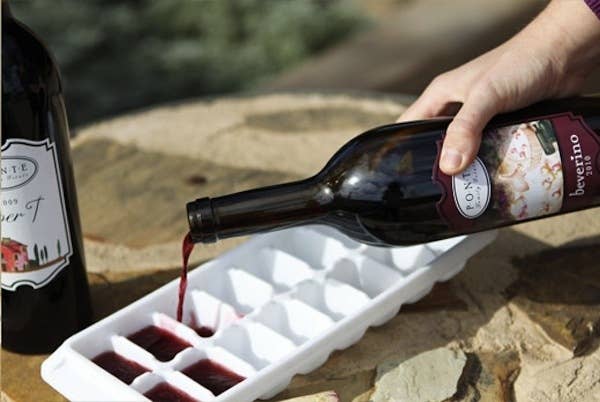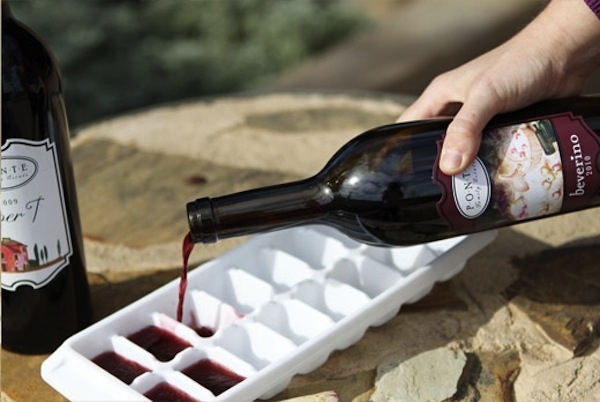 If for some reason you have leftover wine (er, never), make ice cubes for sangria or to cook with in the future.
16. Freeze homemade pesto for future use.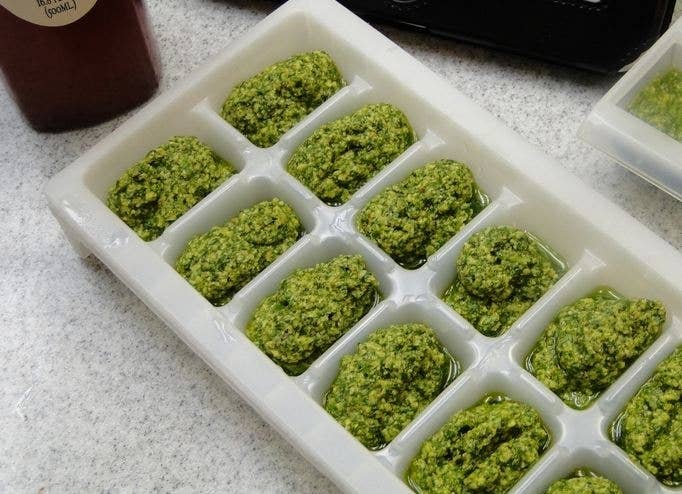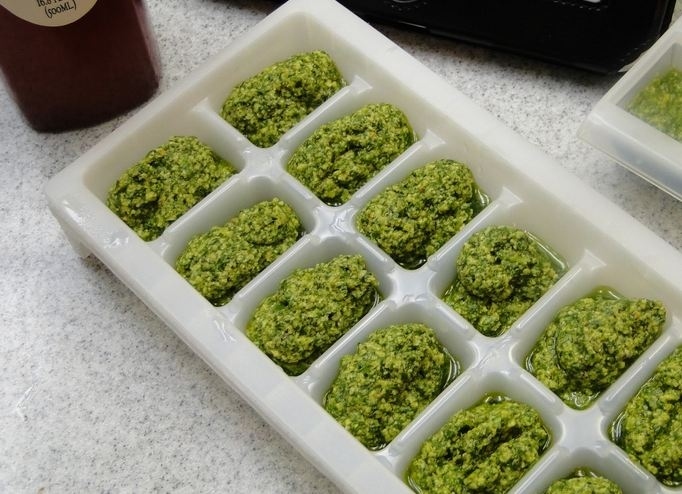 For a little bit of summer during the winter.
17. Make crazy interesting cocktails.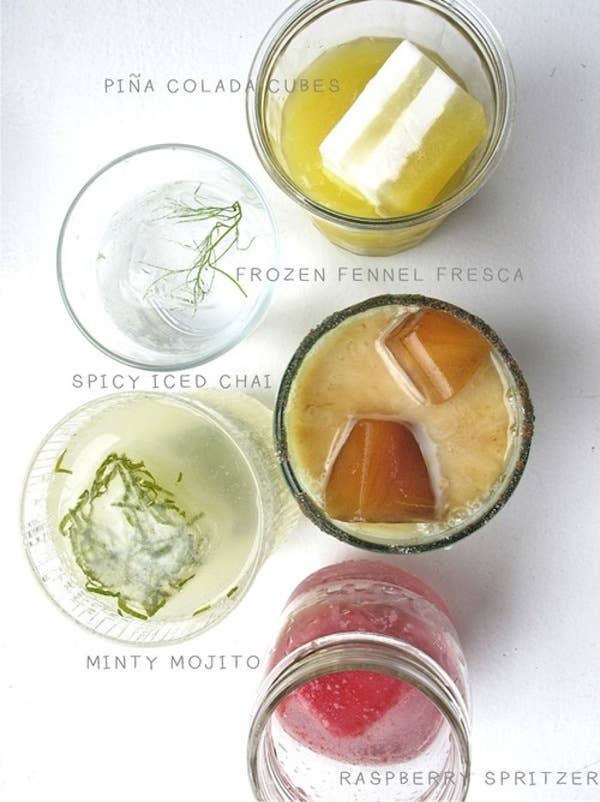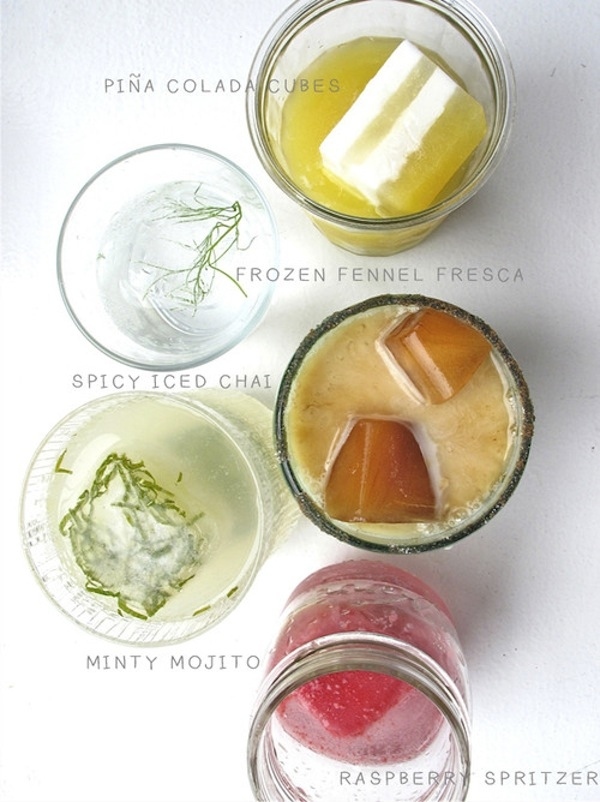 The piña colada ice cubes are alternating layers of pineapple juice and coconut milk. Recipes here.
18. Make hot chocolate on a stick.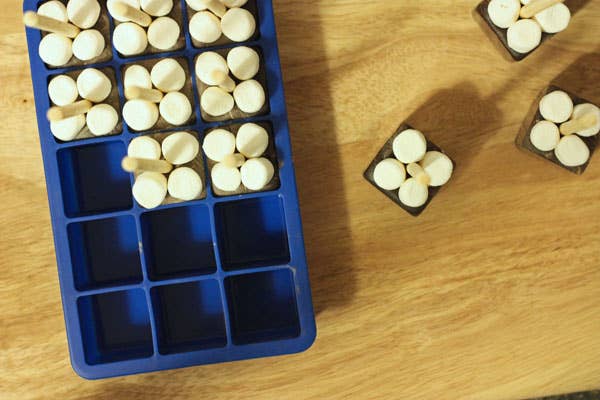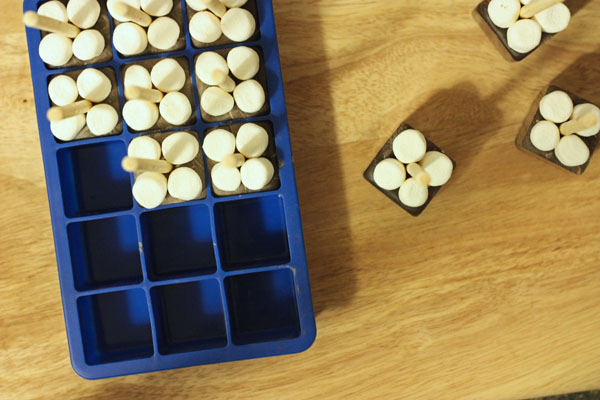 These would make a cute gift for someone. Recipe here.
19. Freeze fruit juice and add it to seltzer water.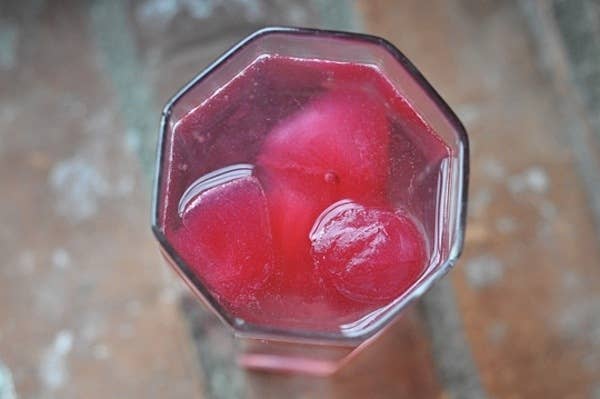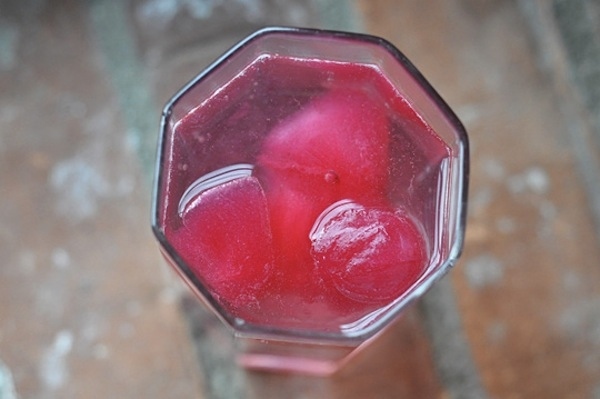 So good.
20. Use your ice cube tray to portion out homemade cookie dough.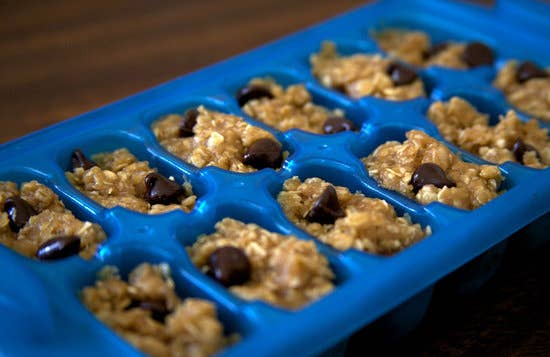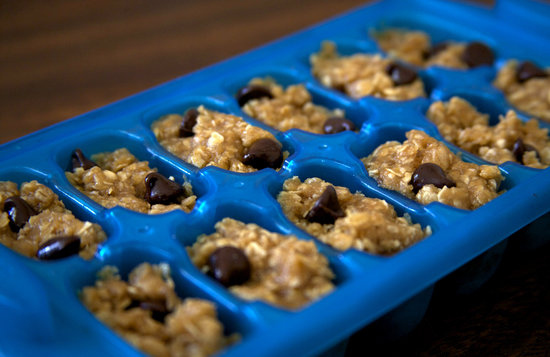 Next time you make cookies, bake half of them and put the rest into an ice cube tray to freeze. Then when you want something sweet, you can just take one cookie out and bake it.
21. Freeze greens to add to smoothies.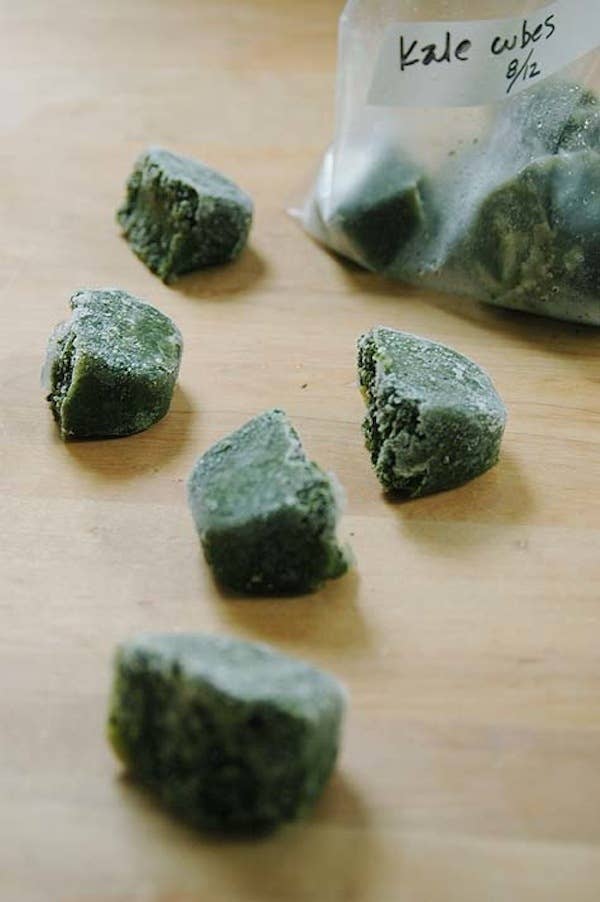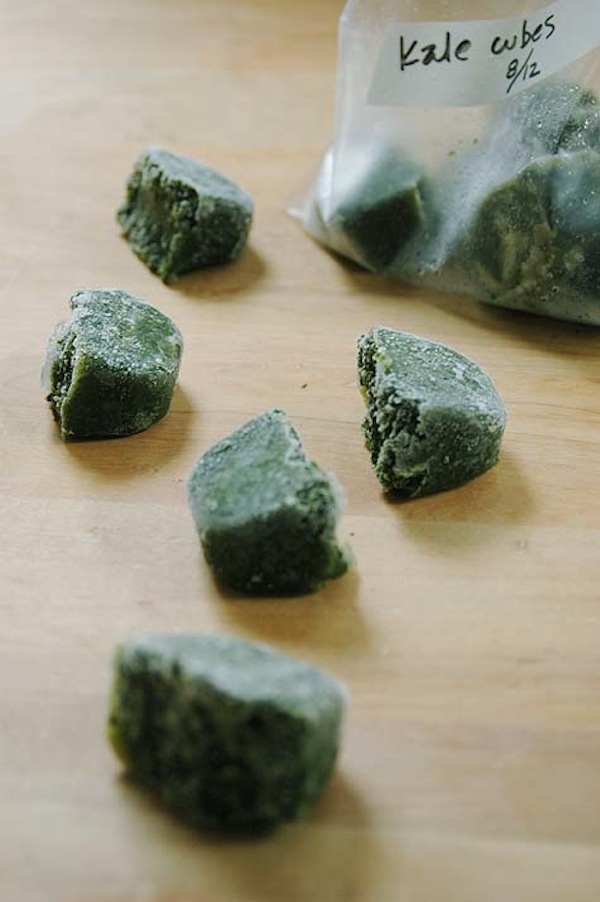 Using raw greens in a smoothie is nice, but can take some extra work (and make for some weird fibrous mouthfuls) in the morning. Try cooking your greens first, puree in your food processor or blender, and freeze in ice cube trays. When you're ready to make your smoothies, just pop in a couple green ice cubes.
22. Make easy frozen yogurt.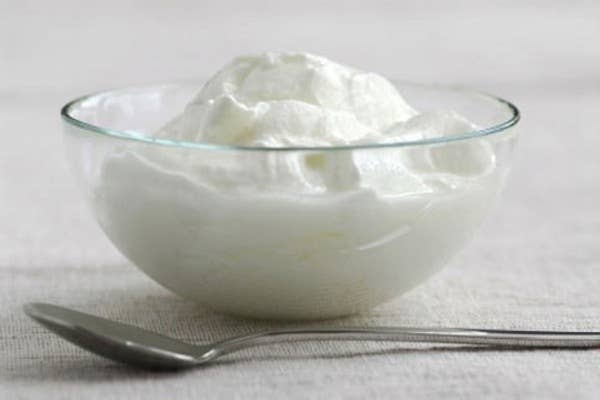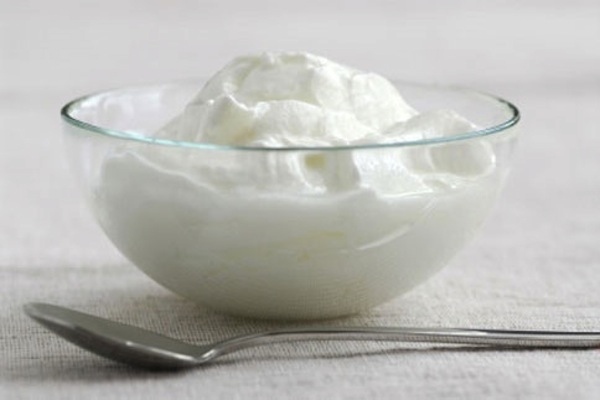 Put yogurt in ice cube trays for a frozen yogurt treat without using an ice cream maker. Bon Appétit recommends Yoplait Whip because it maintains a fluffy texture even when it's frozen.
23. Freeze homemade chicken and vegetable stock for future use.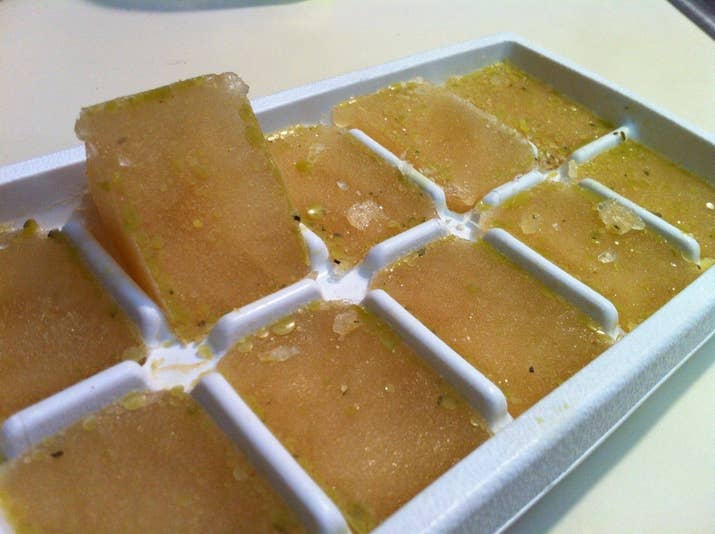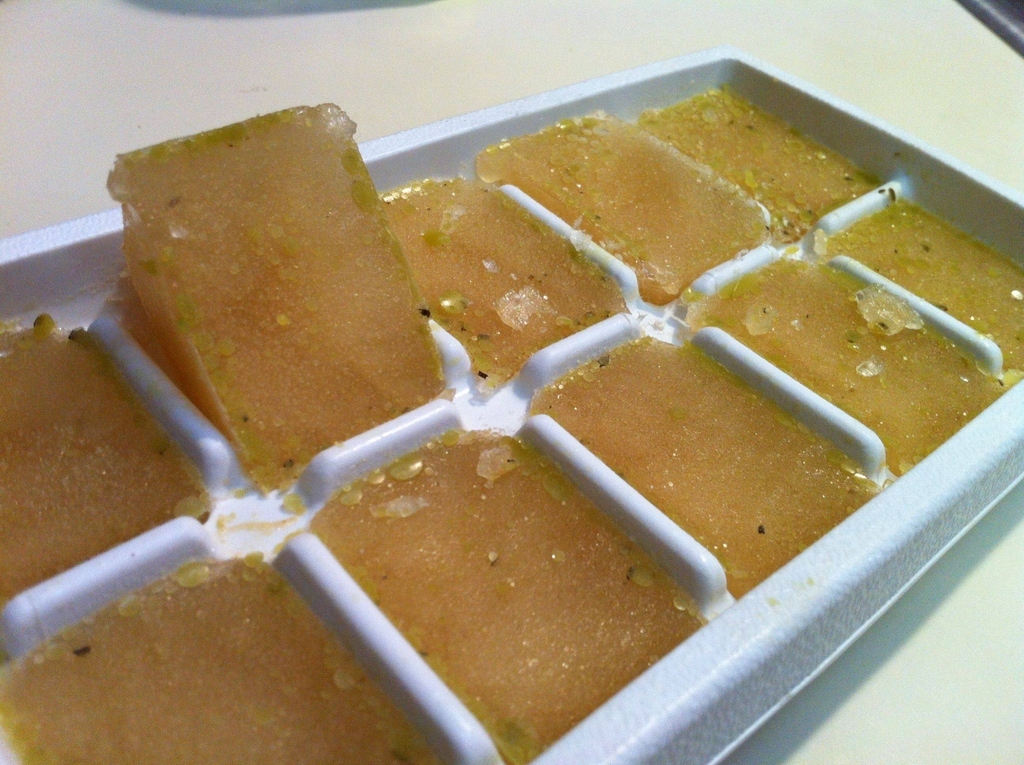 Only thaw what you need! It should be OK to use for up to two months.