Time to deep clean the whole house for the cold weather! Bathroom is one of the least favorite room to conquer but the one that needs utmost. If you don't stay on top of the dirt, it can get ahead of you, especially in those forgotten nooks and crannies. Luckily, with just a few household items we can deep clean the whole bathroom LIKE A PRO with only a little effort. Check out these tried-and-true tips for keeping your throne fit for a queen!
Remove stubborn mold in the caulking the easy way.
Soak cotton balls or cotton coil in bleach and place it along the stained/moldy caulking. Let it sit overnight, and in the morning the mold will have disappeared! (Here's how):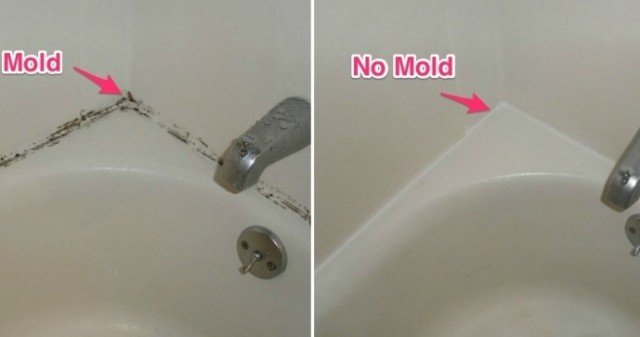 Make shower grout shine again.
A mixture of baking soda and bleach paired with some elbow grease and a toothbrush is all that you need to do this via Practically Functional.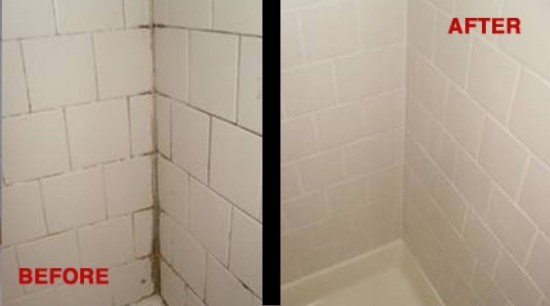 How to Clean ShowerHead
A quick way to clean and de-clog shower heads is to grab a small plastic bag and fill it with white vinegar. Get a twisty tie and wrap it around your shower head. Leave it there for 2 hours and then wipe down with water after you remove the bag. Your shower head should be off-the-shelf new again (Read More via A Real life Housewife).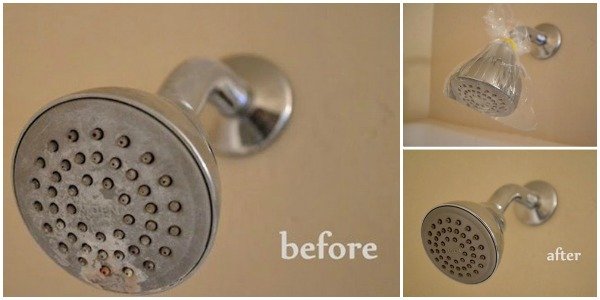 Fastest easiest way to clean glass shower doors
Only two ingredients (vinegar and dawn) gets rid of soap scum and hard water stains with no scrubbing.(Via: The Pin Junkie) or the Rain X way (Via: Uncommon Designs)
Remove hard water stains and gunk on your shower door tracks
Easily clean them with this trick of vinegar Via: Censable Momma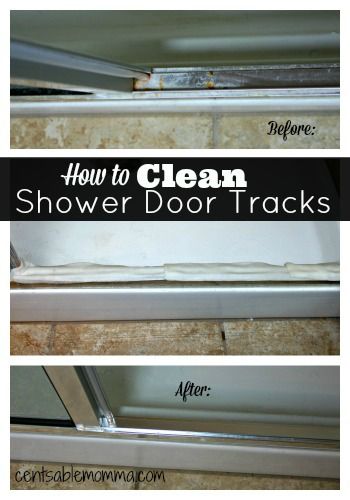 Give your plastic shower curtain a good wash.
You can actually throw this in the washing machine by adding white vinegar, details via Ask Anna.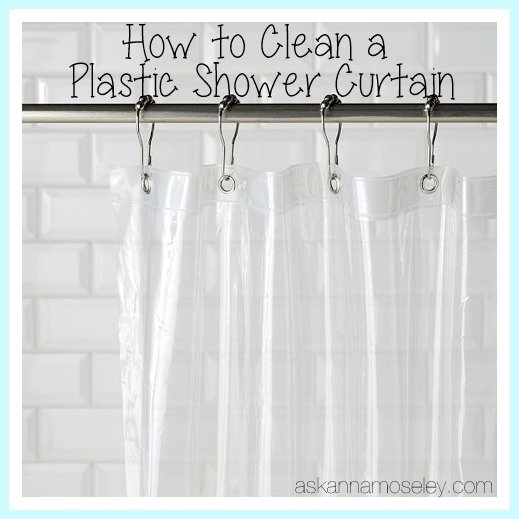 Clean a jetted tub without dish detergent.
All you need for this is baking soda, vinegar, water, a rag, and a toothbrush via DIY Natural.