You will get amazed on these Creative Ways to Recycle Your Old Drawers. If you have old furniture damaged but with drawers in perfect condition, collect them all. Or you probably have some unwanted or unused drawers already somewhere in your garage with dusts, Salvage these drawers to decorate your home and garden! Some of these drawer re-purposing ideas are a quick fix, while others may take you some days, all of them are fabulous and unique ways to save you money and bright up your decorating.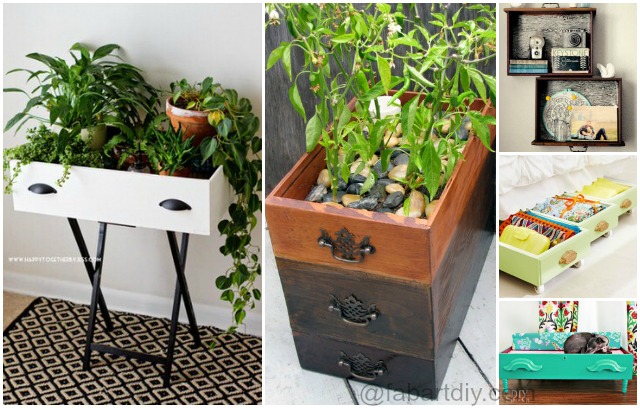 1.DIY Drawer Shelves: Mount small drawers on the wall and tack a picture in each one using photo corners. Shades of Grey turned some old drawers into unique drawer box shelves that are just tremendous.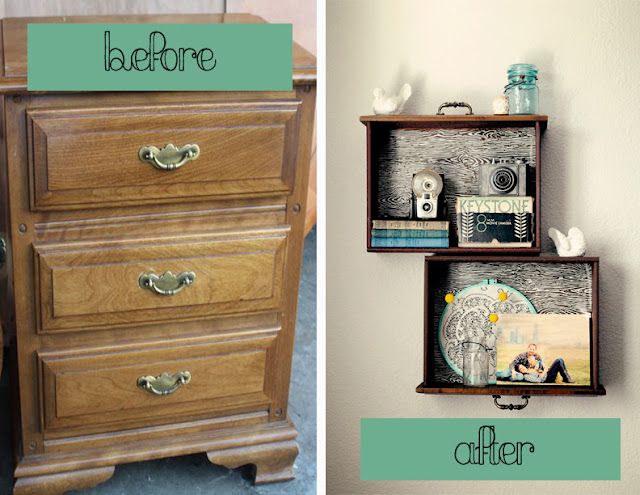 2. Drawer Plant Stand: Add a stand to make a movable drawer planter for home or patio.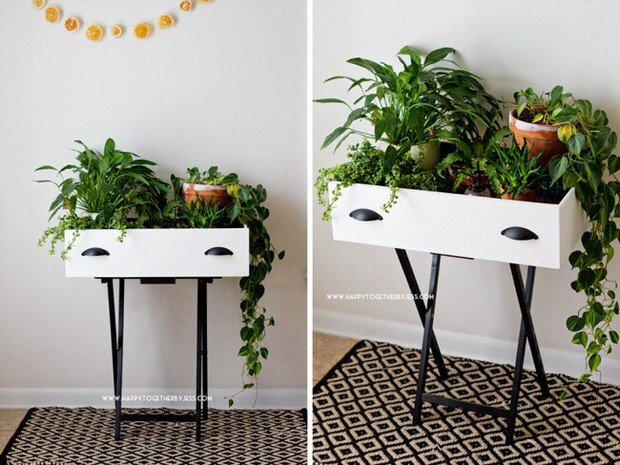 Tutorial: Happy together byjess
3. Simple Drawer Tray: Make a simple tray using distressing paint techniques, such a vintage decor for home organization.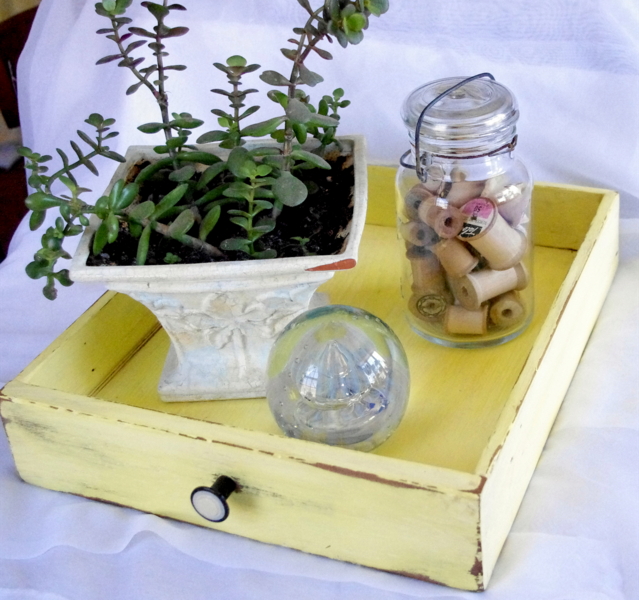 Tutorial: Skurin blogspot