Organizing your office doesn't have to take days, it can be done a little at a time. In fact maintaining an organized office is much more effective if you treat it like an ongoing project, instead of a massive assault. So, if you're ready to get started, the following brilliant DIY organization tips and projects will help you transform your office into an efficient workspace.
Turn a Bookshelf Into a Desk for Two. Source: apartmenttherapy.com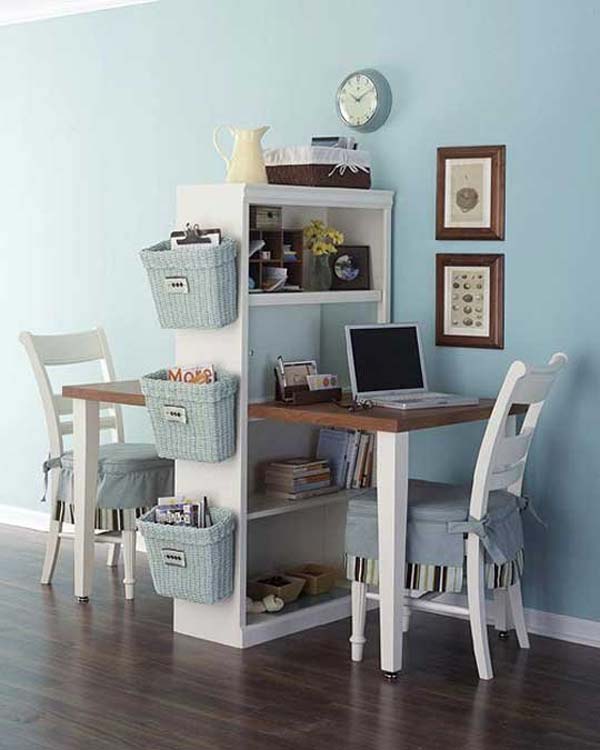 Stack up empty cans to create a handy desk organizer to save space. Tutorial Via oregonlive.com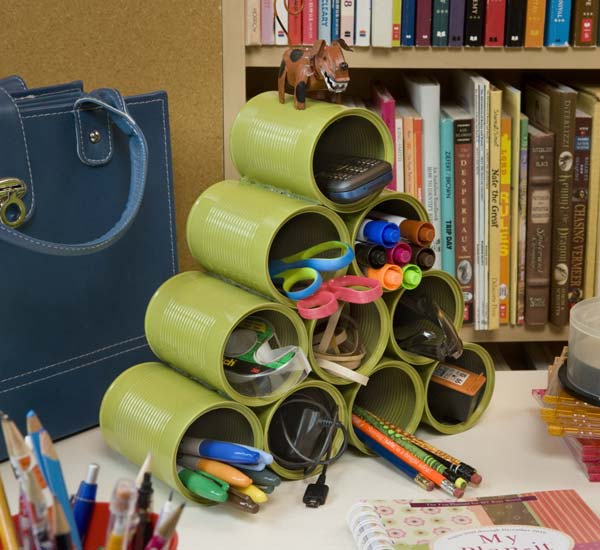 Affordable Ways to Organize Pencils, Pens, & Markers in Your Desk Drawer Via alejandra.tv.

Binder clips make great cord catchers. Via bedifferentactnormal.com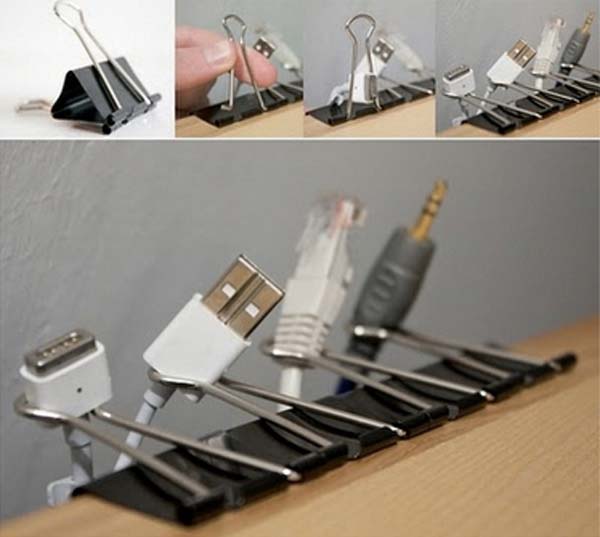 Label cords with bread tags. First you'll have to eat a lot of bread, but we all make sacrifices. Via apartmenttherapy.com,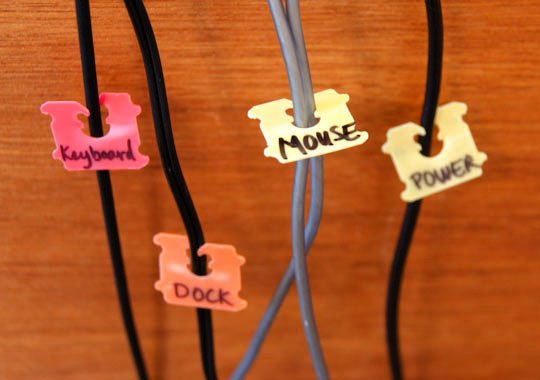 Wall File Holder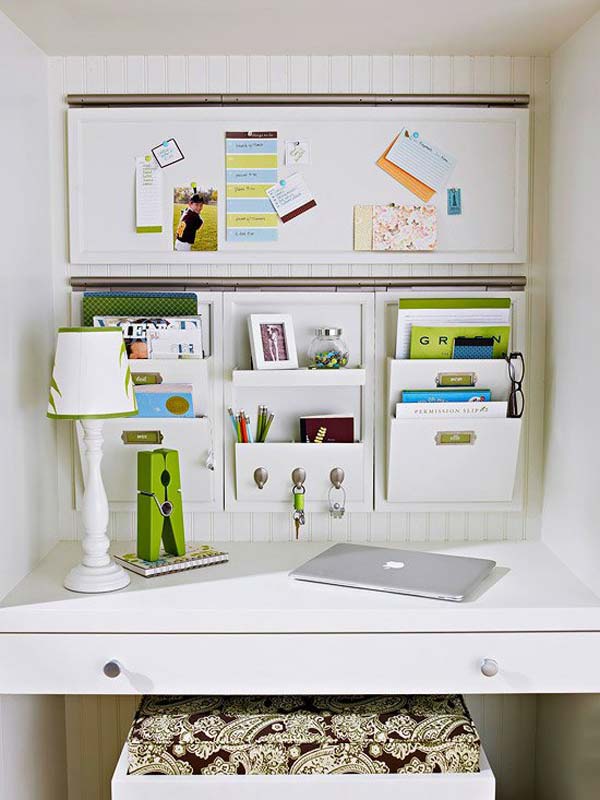 Another Wall File Holder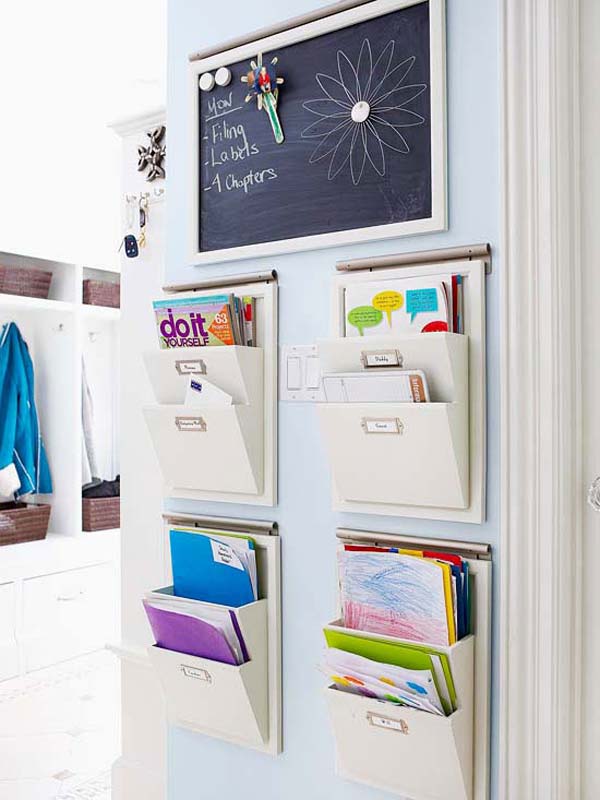 Use simple clothespins as a scheduling sanity saver.Source: bhg.com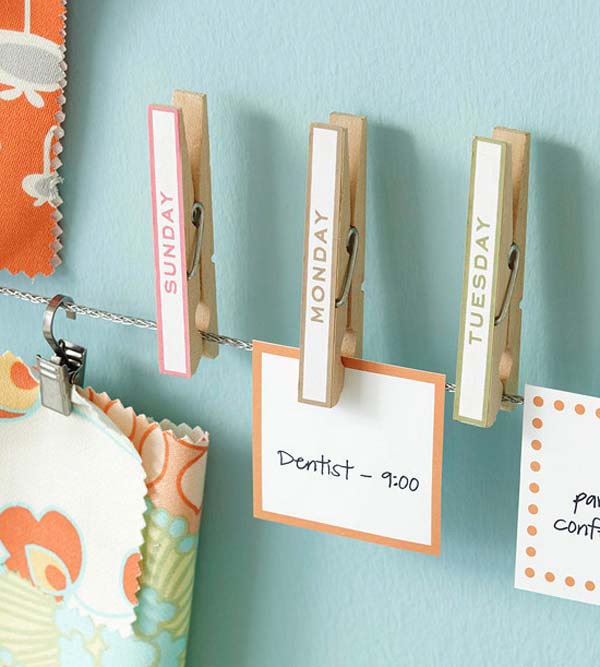 DIY office organization Source: simplyorganized.me