With a few simple items you can create a unique way to display your knives . Instead of hiding them in a drawer, display them in this stylish holder.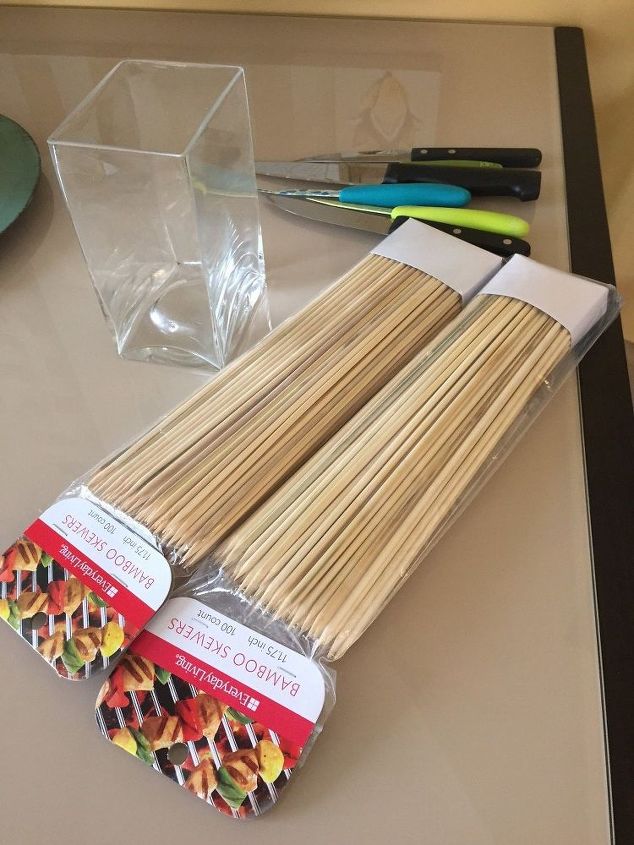 Items assembled
Find yourself a round or square heavy glass vase. You dont want it to be really tall. I found mine at a garage sale for $1.00. Check the dollar store for one but you want it to be pretty thick.
You will also need packs of wooden skewers. You are going to completely fill your vase so your package count is determined by how large your vase is. I figured mine to be 2 packs which I picked up at at Kroger (food store) for $2.00 each. I'm pretty sure the dollar store carries these too.
Of course you will need the knives you will be displaying.
Whats not shown is a table saw or a good pair of sharp scissors.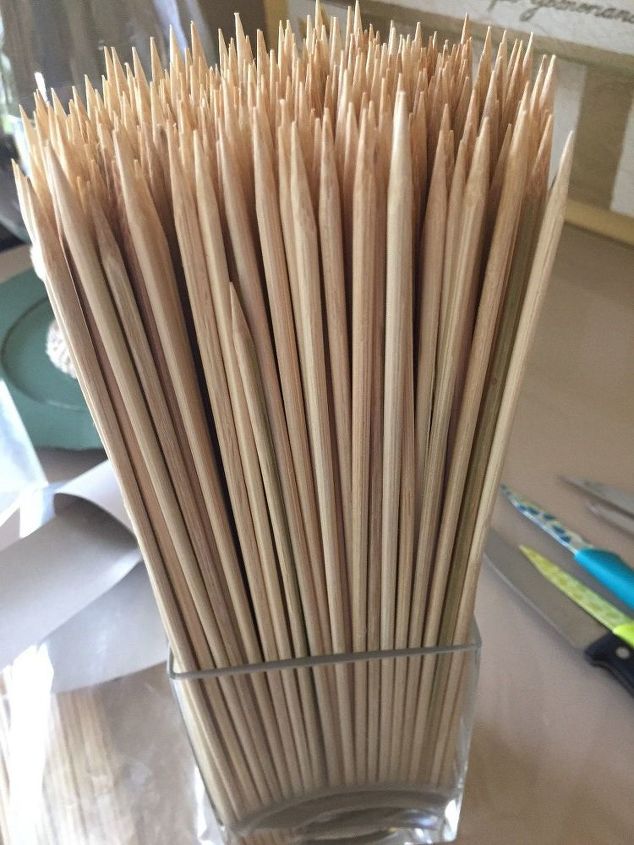 Place in vase.
Completely fill your vase with wooden skewers pointed ends up. You want this pretty tightly filled.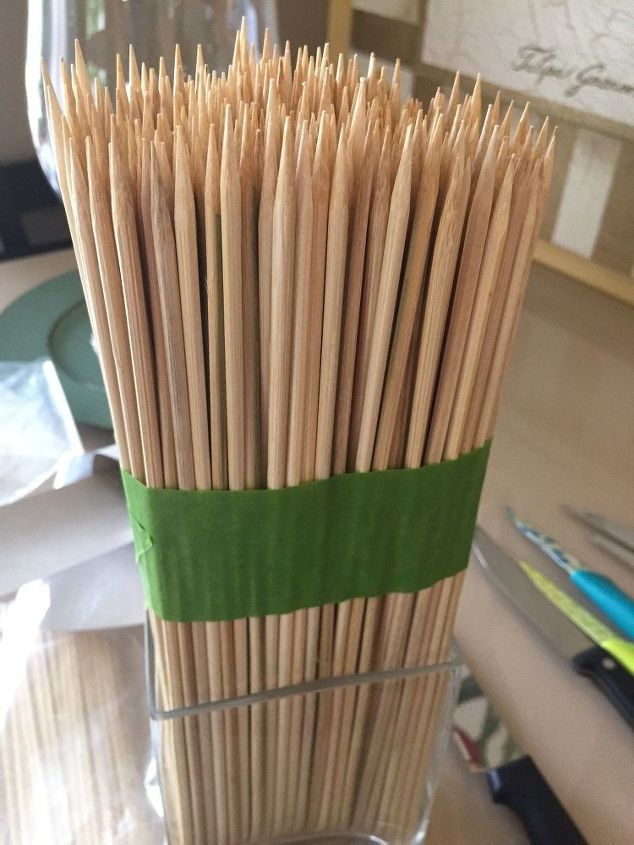 Add tape to wrap all of them Tight
Wrap tape, I used painting tape , around all the skewers holding them in place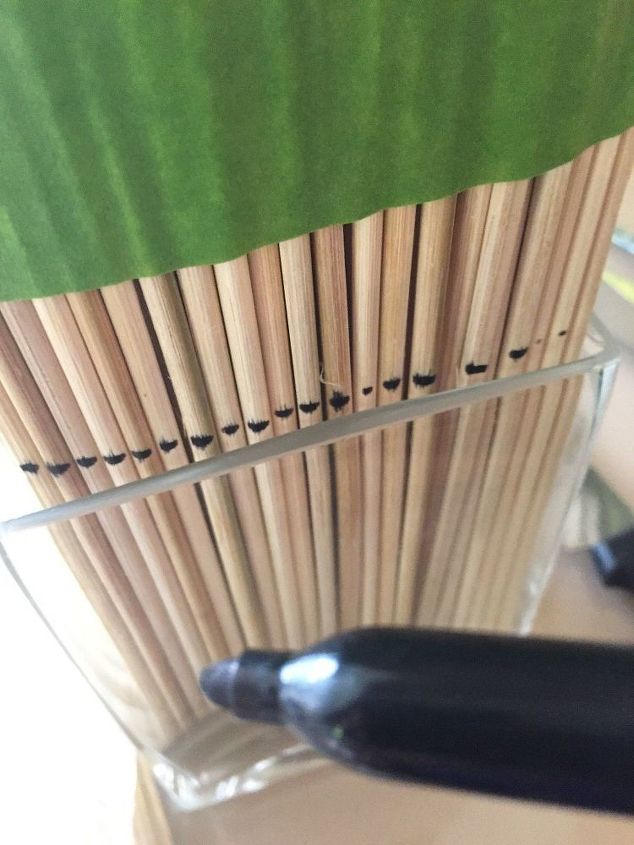 Mark skewers
Using a thin marker trace the top of the vase all along the skewers.
Now in a perfect world I would have taken this whole bundle out to the table saw and in one fell swoop cut them all in a few seconds but I don't have a table saw or live in a perfect world so I did the next best thing.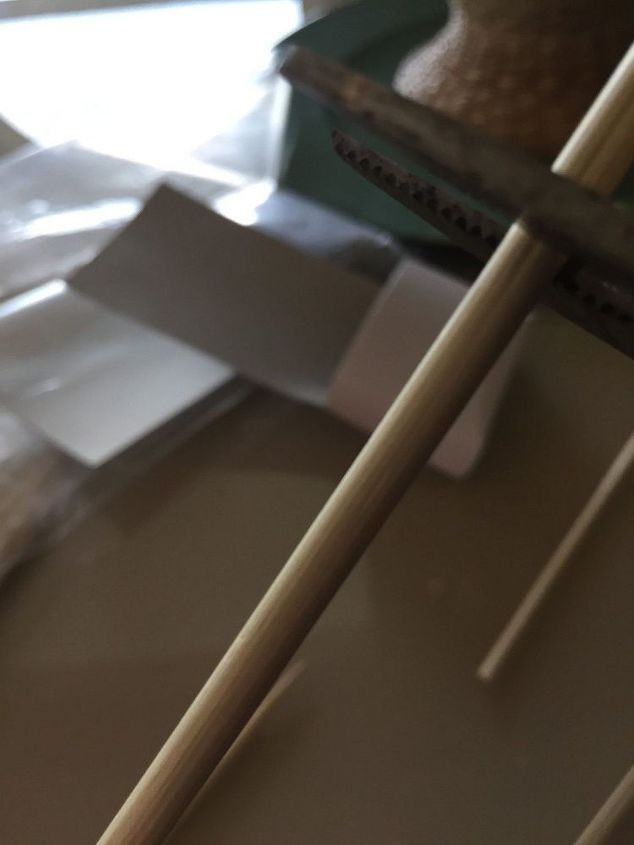 Cut with sharp utility shears
I cut each and every skewer using the black mark as my guide using a pair of very sharp utility shears! That is why it took me 1 1/2 hours!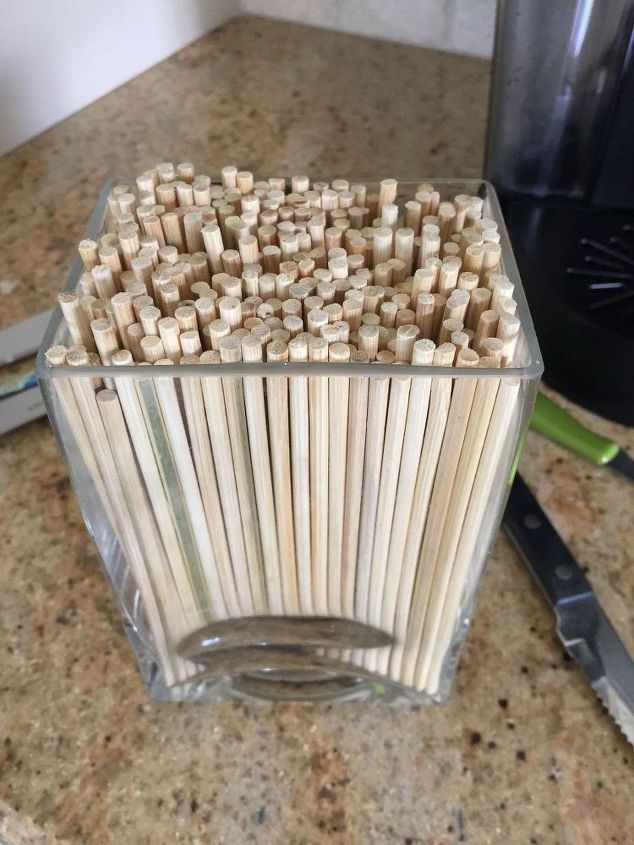 All set in a clean vase
Clean your vase well and insert all the cut skewers finished side up. Your cuts will not be perfect so be sure to turn them all to the finished edge.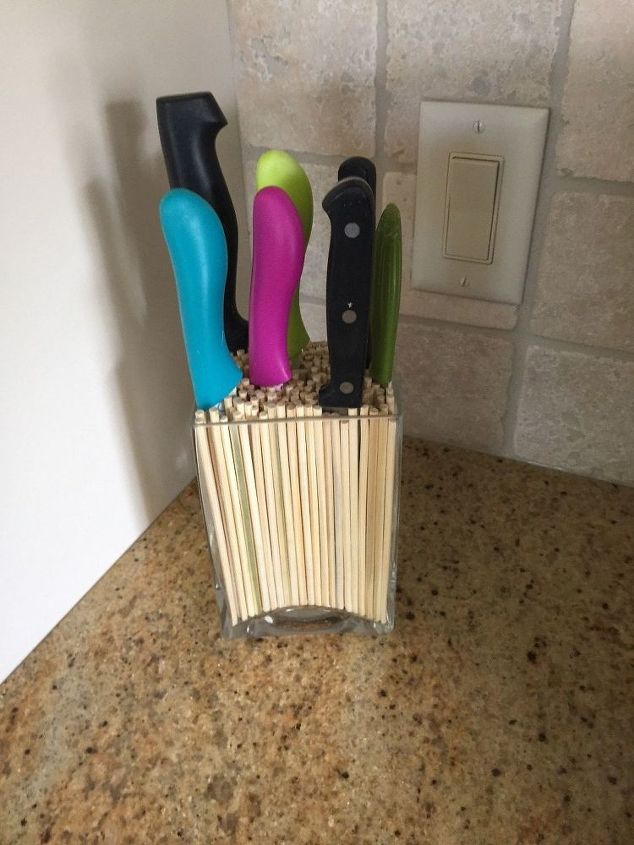 Nice display of knives
Voila! A unique and stylish way to display your kitchen knives!
Materials I used for this project:
Heavy vase   (Garage sale- $1.00)
2 packs wooden skewers   (Kroger- $2.00 each)
Sharp scissors   (My own)