6. Interesting concrete planters for every garden;
This concrete planters could be very interesting decorative element for every garden.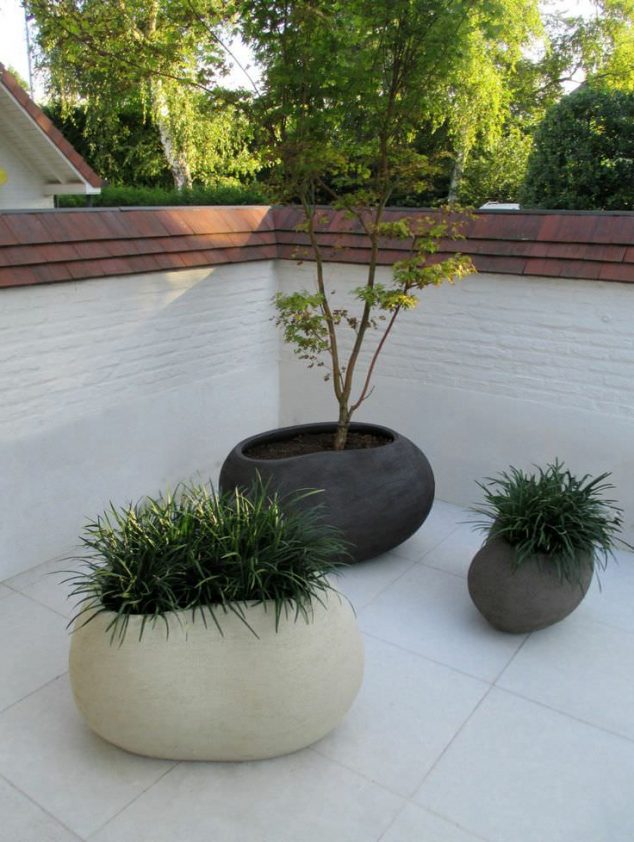 7. Use concrete balls for garden decoration;
Add a concrete balls in the garden and admire this decor every day.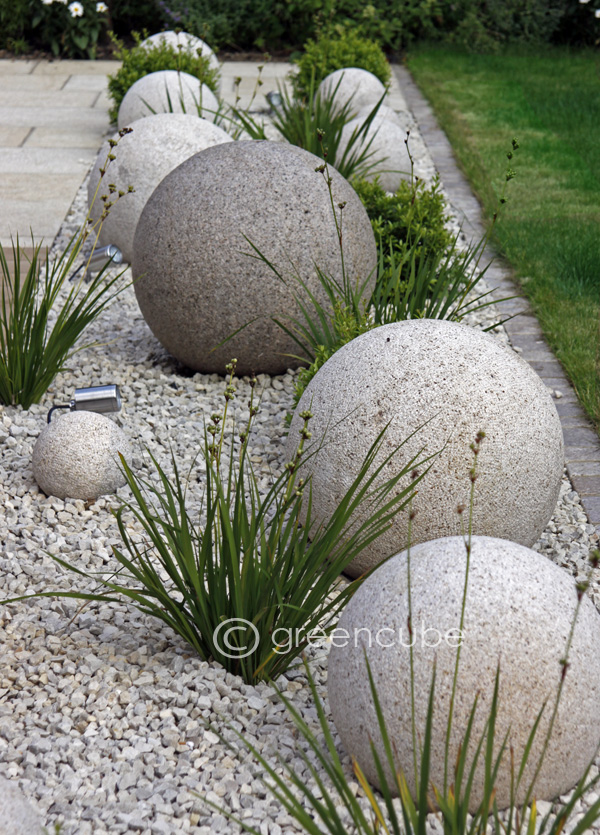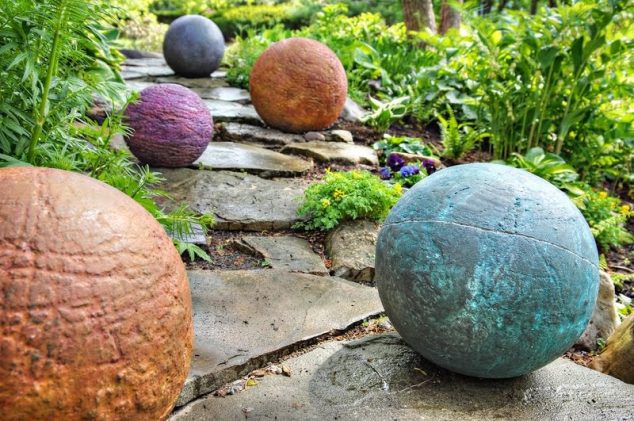 8. Spilled rocks in the garden;
Use spilled rocks for improvising a river in the garden. Take a glimpse.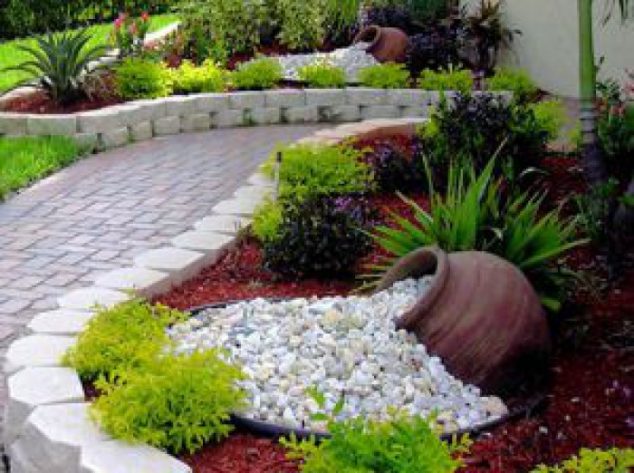 9. Use some corner in the garden for design;
Very nice design for some of the corners in your garden.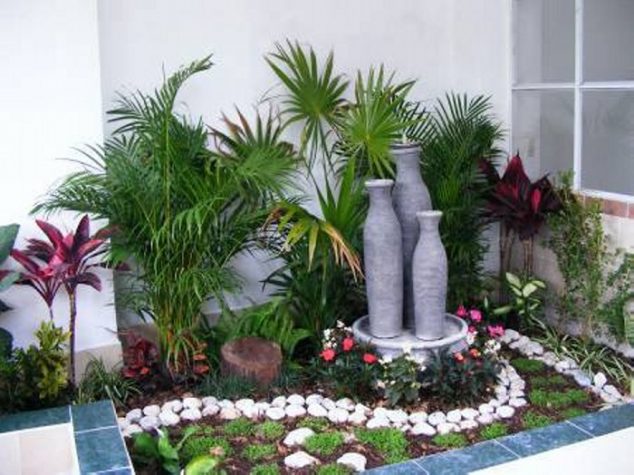 10. Use pebbles in different colors for garden pathway;
Create modern pathway in your garden by using pebbles. Take a glance.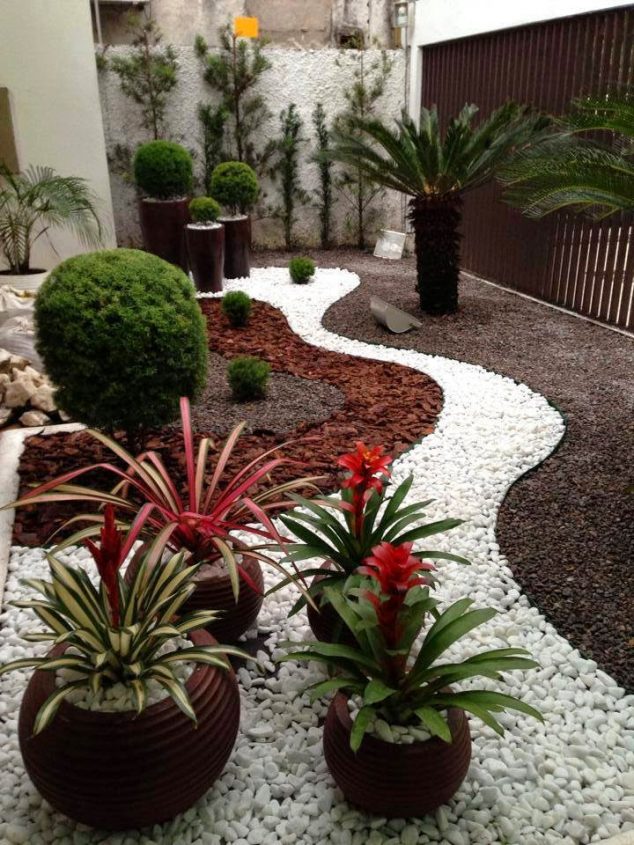 11. Tall concrete planters for garden decoration;
Arrange your garden by using tall concrete planters. Take a look and inspire yourself.
12. Use gabion baskets for making a gabion wall in your garden.
Inspire yourself with this idea. I hope that you like it this post. Thanks for following us.