1. Hang molding on the walls to create a pretty shoe display.

http://66.129.66.26/idea-library/articles/seven-organizing-solutions
Get the directions here.
2.Cover a shoe rack with a curtain.

A ribbon tie for the curtain adds an elegant touch.
3.Store them in an ottoman.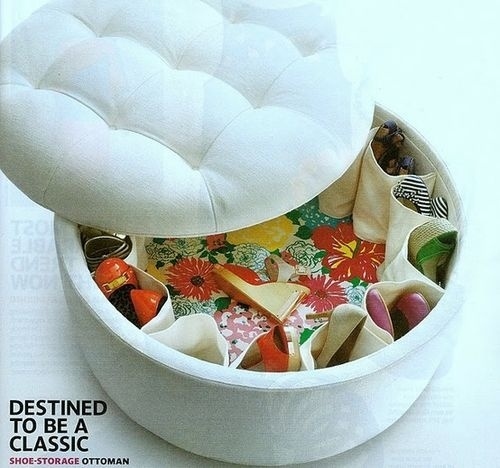 This is a great solution for a small apartment, but this version costs $799 (RIP Lilly Pulitzer). If you already own a storage ottoman, you could try making your own usingfabric and a staple gun.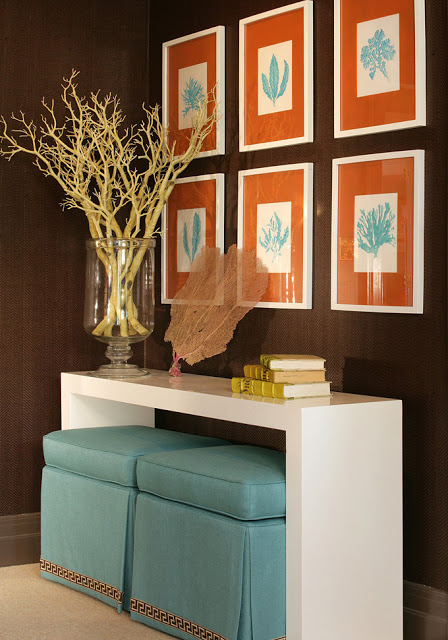 Keep two underneath a console table for your entryway.
4. Repurpose old wine crates.
whitehouseblackshutters.com
5. A simple wooden pallet has slits that perfectly fit shoes.
shelterness.com
6.Build your own PVC-pipe shoe rack.
Get the directions here.
7. Salvage some old school lockers for shoe storage in a boy's bedroom.
apartmenttherapy.com
8. Use recycling bins from Ikea to store shoes in an entryway.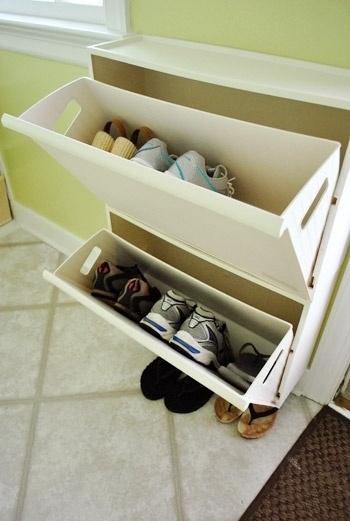 They're only $13 apiece from Ikea.
9. Elastic shoe straps are a quirky and colorful way to hang your shoes on the wall.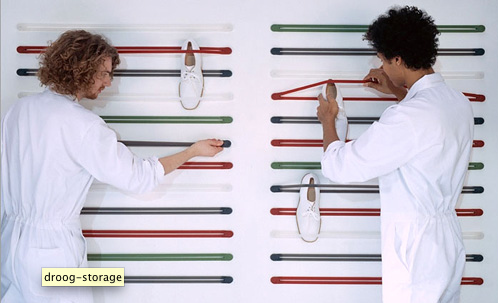 These are $25 from Droog but you could attempt to make your own with wall pegs and bungee cords.
10. Hang shoe organizers on a room divider or screen.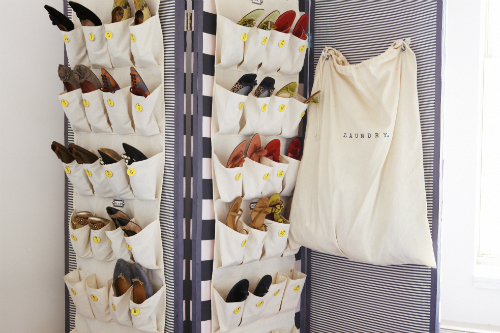 huffingtonpost.com
11. Paint cans nailed into the wall are the perfect size for flip-flops.