Have you finish your booze but you dont know what to do with the bottle. Here are some ideas that you can work with and make something cool out of them. Dont just throw them away reuse them.
1.

Decorate a bottle with washi tape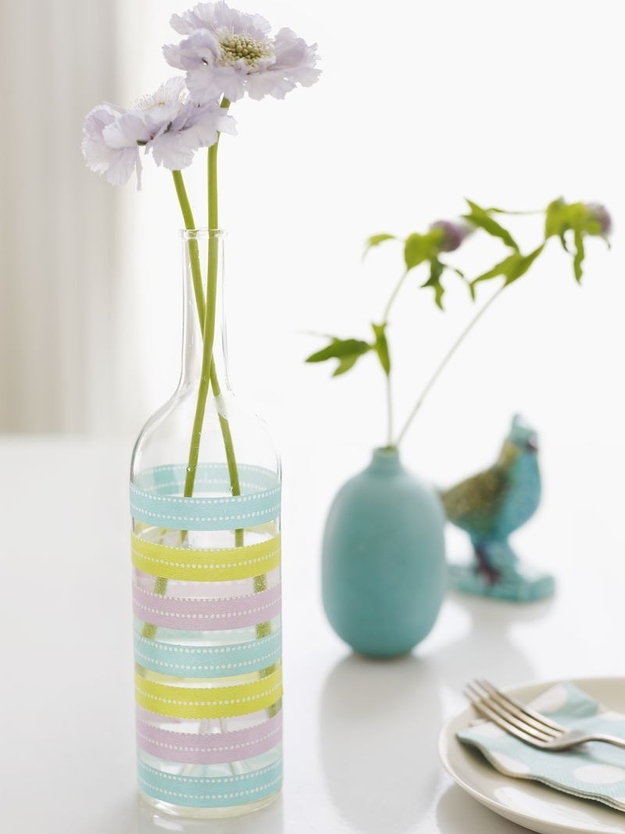 All hail washi tape, supreme ruler of craft supplies.
2.

Wrap them in twine or yarn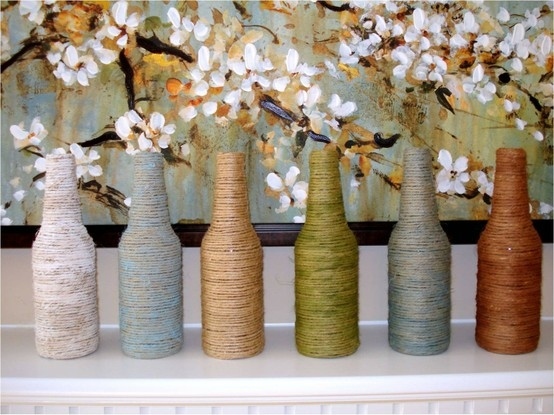 Apply glue in sections starting from the bottom of the bottle up, wrapping the twine or yarn as you go.
3.

Paint bottles and use the twine just around the neck for a more nautical look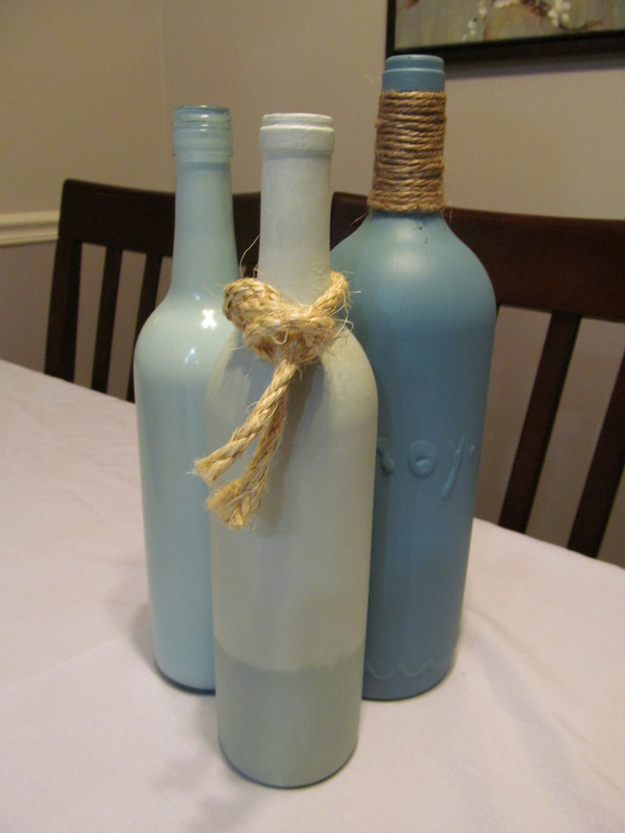 Instructions from A Smith of All Trades.
4.

Make a lamp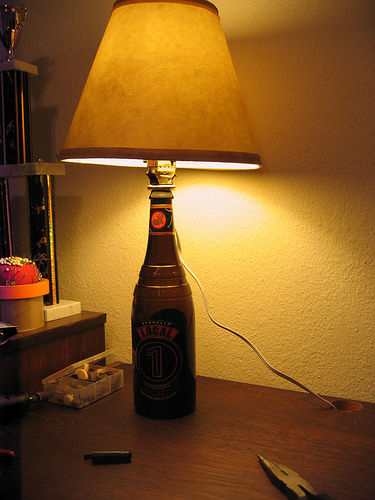 The obvious irony here is that you won't be able to test if it works until the power comes back on, but it'll give you something to look forward to (besides the sweet knowledge of your own survival). Find out how at Instructables; use hardware from an old lamp you don't like anymore instead of buying new stuff from the hardware store.
5.

Decorate for Halloween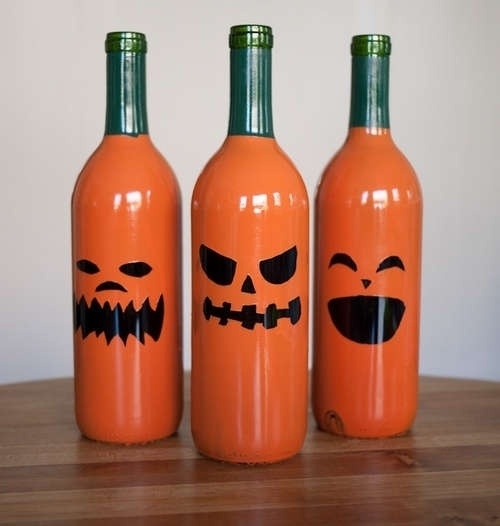 Instructions available here.
7.

Or use Sharpie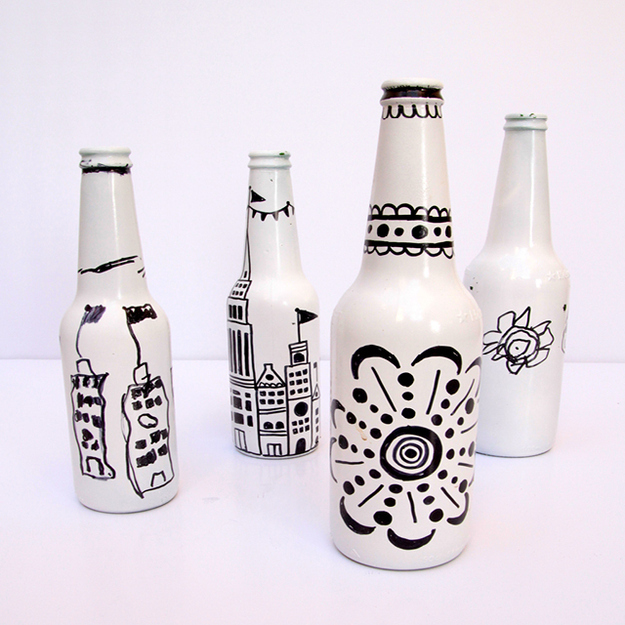 Instructions and pattern ideas available here.
8.

Make chalkboard bottles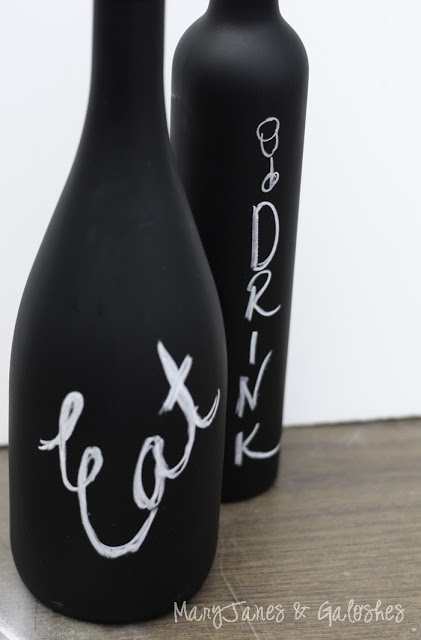 You can write ANYTHING YOU WANT on them, like swear words or Justin Bieber's name. Find out how to make them here. You'll need chalkboard paint if you don't already have it lying around.
9.

 Why stop at a vase? Use newspaper to make a bouquet of flowers that will never, ever die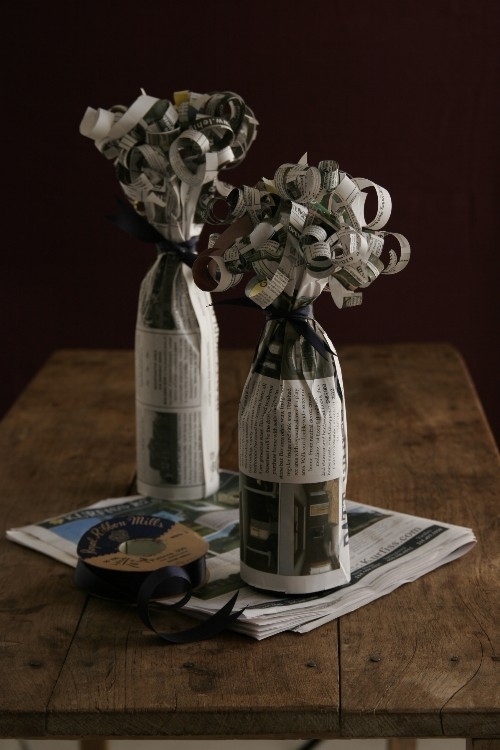 Cut a rectangular piece of newspaper that's about twice as long as the bottle. Wrap and secure around the bottle and cut the remaining newspaper at the top into strips around 1 1/2 inches wide. Run the edge of a scissor blade firmly but gently along each strip in order to curl it. Acknowledge that you've gone a little insane if you're already attempting to recreate living things out of your own garbage.
10.Turn corks into stamps

These easy, cute instructions are available here.
11.Don't forget to remind the people you love that you love them!

And nothing says "I love you" like a gigantic heart made from remnants of all the booze you've consumed together. Just like the above project, start from the bottom and work your way up in rows.